In:
The day after Christmas was slow, and the Royal Esplanade on Deck 4 seemed empty until 10am.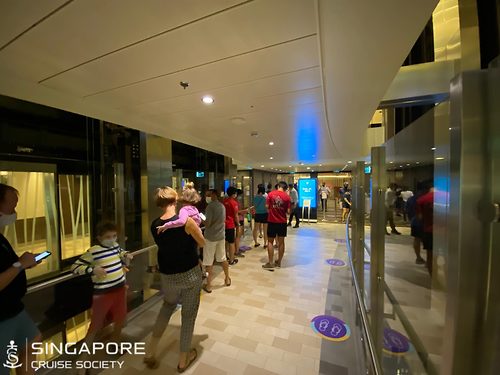 We thought that it was pretty thoughtful that the Main Dining Room now opens at 9am, allowing all guests a chance to dine at the restaurants, regardless if you are up early or late as many on these 'Ocean Getaway' cruise were trying to escape from their hectic schedules back in Singapore.
Morning Walkaround & North Star
As we went out pretty early this morning, we missed the stateroom attendant for our daily temperature checking, but as soon as we came back he immediately came forward and took our temperature before entering our cabins.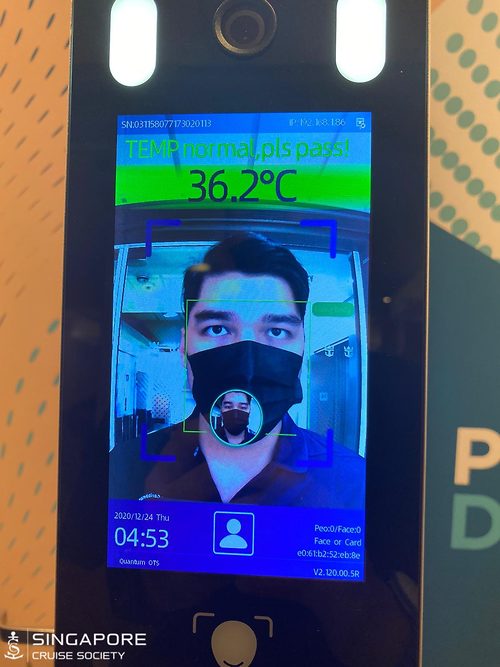 However, we also noticed temperature scanners around the ship and were required to be used before accessing the venues like pools and restaurants. It might be a hassle, but you never know, better to be safe than sorry.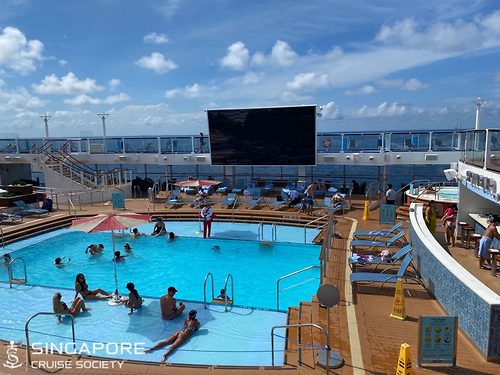 We are still in a course today off the eastern coast of Malaysia. The weather was great, and we credit this to the bridge team to be bringing us to find the good weather. This part of the world is notorious for its squalls and monsoons at this time of the year.
Trivia and gameshows are still being conducted around the ship in a safe manner, with guests socially distanced with their own personal slip of paper and sanitized pens. Turnout was amazing at the Schooner Bar for these activities; however, guests are not allowed to eat or enjoy a beverage during the activities due to local regulations.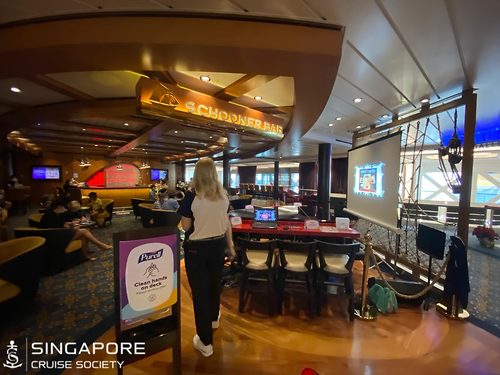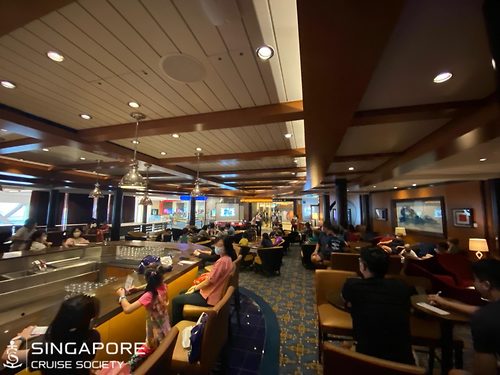 We managed to snap a North Star ride in the morning through the reservations on the application just before lunch.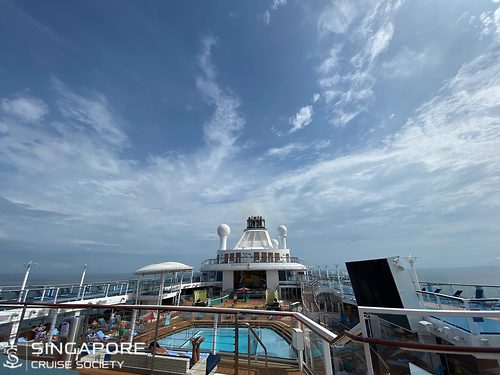 The North Star now has a nominal fee of USD$20 per person, and now only carries five to six guests due to reduced capacity. The views were amazing as usual that high above the water and makes for a memorable Phototaking session.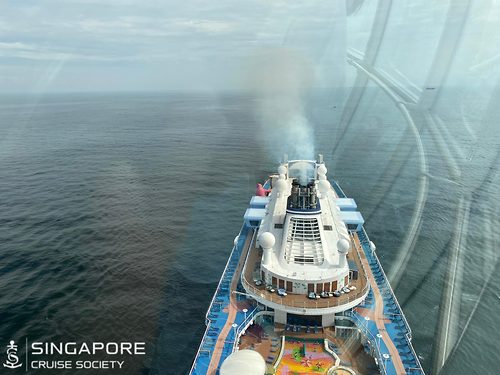 We also dropped by the line dance at Sea plex again to look at how the line dance is going, and it seems guests are enjoying the cruise staff schedules of the activities. We took the chance to check in with the sports staff on the rental guidelines of the Xbox and etc.
Reservation for the activities at the upper deck of SeaPlex now starts at 9am every morning and are capped at twenty-minute duration.
Dining Today – including Wonderland
Windjammer for lunch was not crowded at all, and I could find a seat without much effort.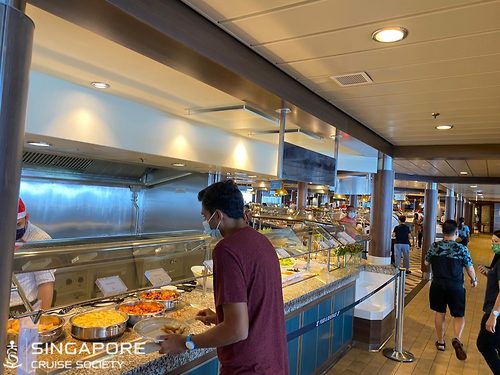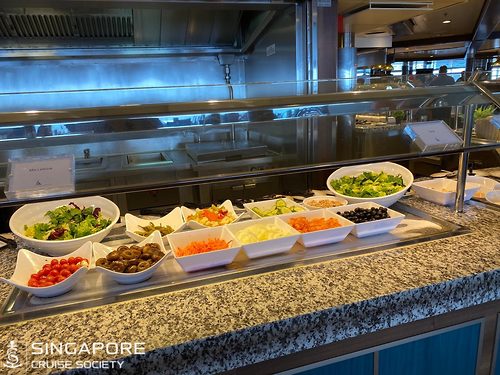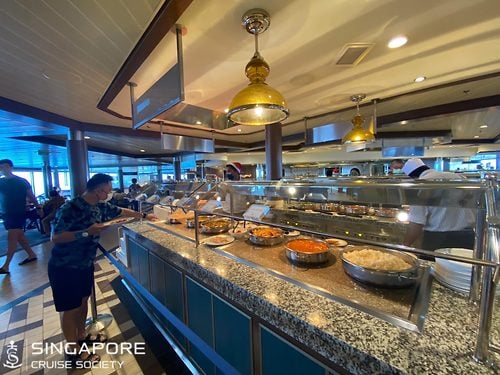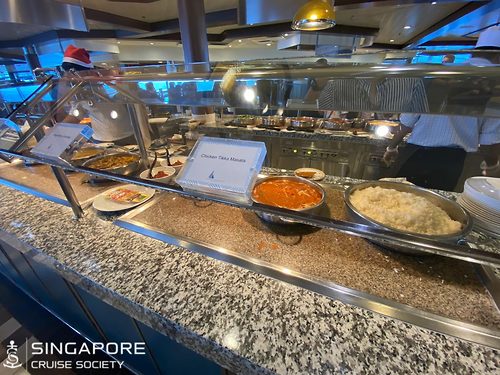 We enjoyed these local crepes and had some drinks, to leave space for the highlight, Wonderland tonight A shocking observation was that bionic bar was magically back! It is now operating and are serving beverages now.
Down at the [email protected], they offered a selection of soup and it was honestly quite suitable for the local taste.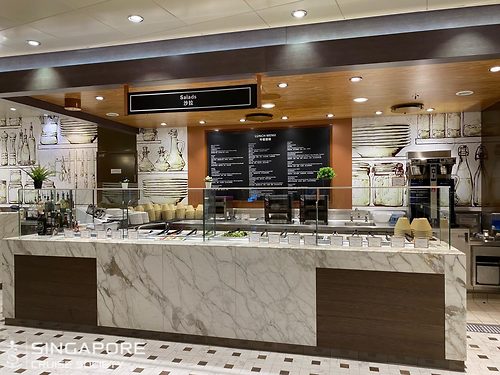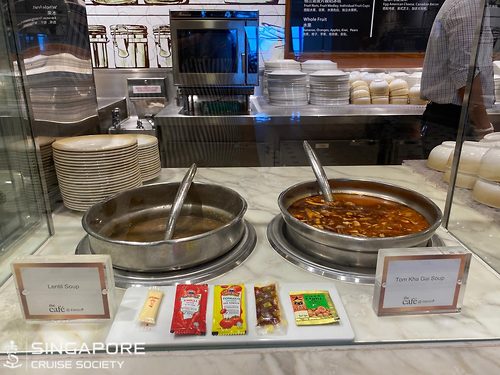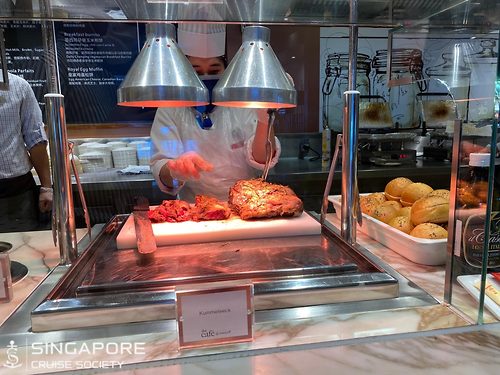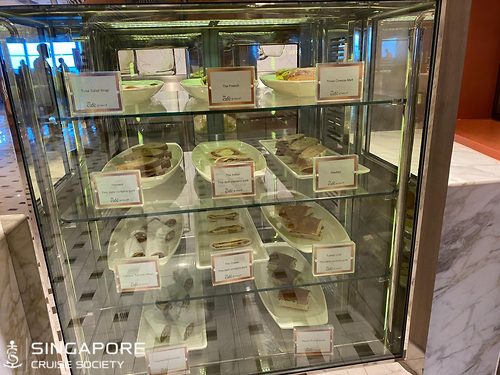 At Wonderland, we left the options to our waiter and allowed him to bring us on this gastronomical experience.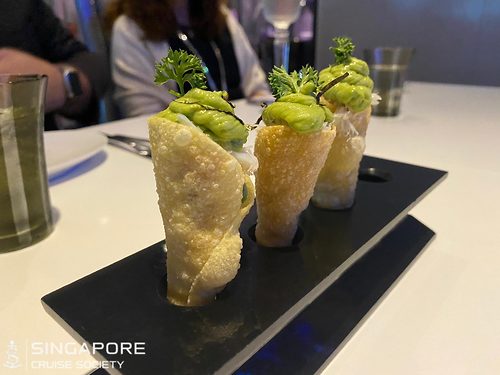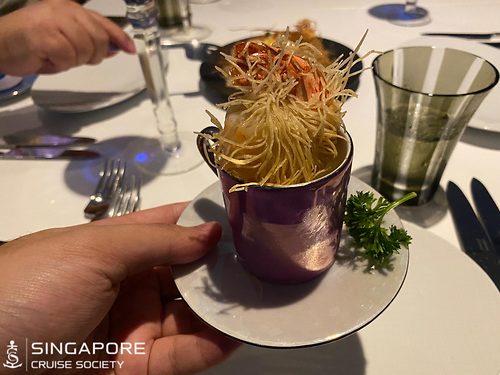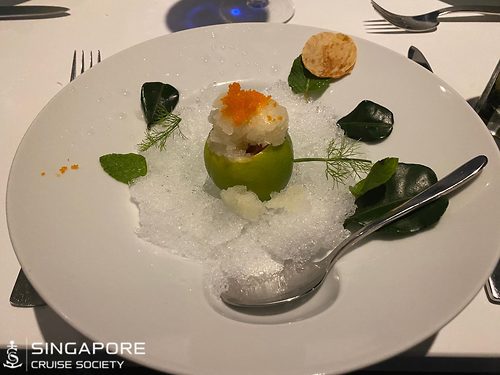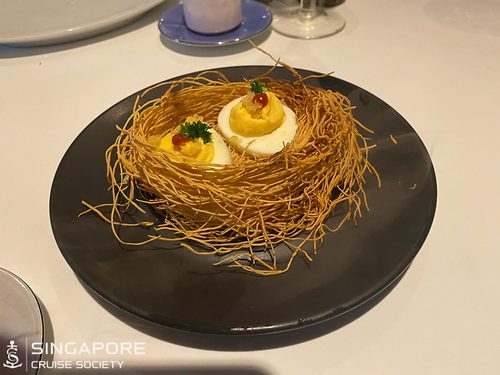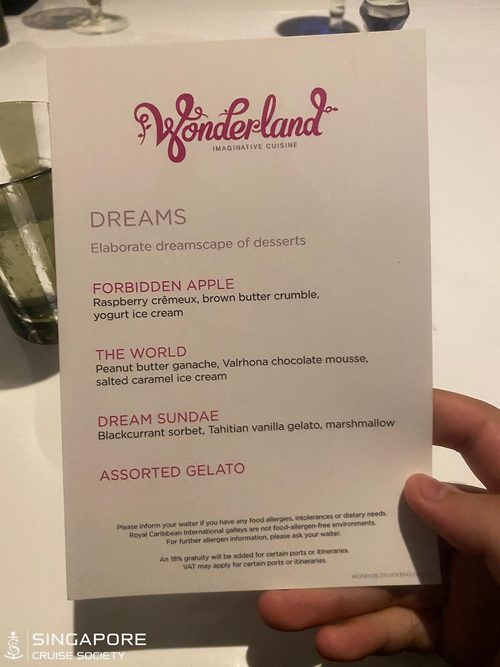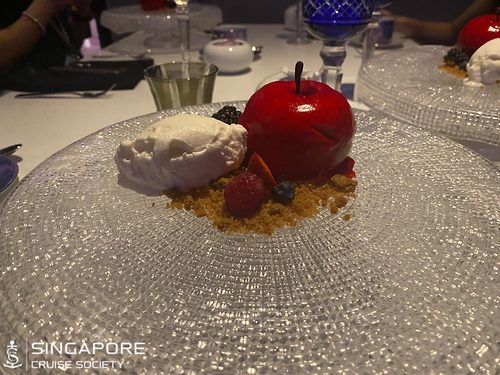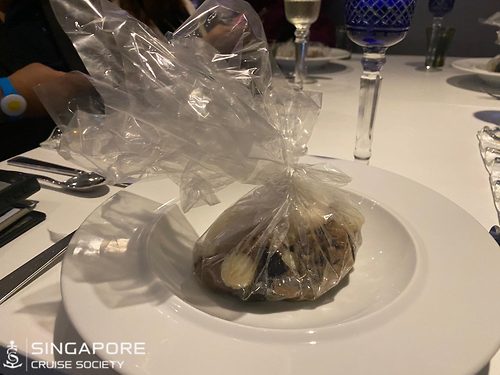 We learned that a lot of measures have affected the dining experience here, such as we cannot share dishes anymore if you are not dining with the same travelling group.
Tables were now limited to party of five. Not only that, they have made improvements to the menu since our last trip in 2017.
Production Show Sequins and Feathers
We managed to snatch a reservation at Royal Theatre for the production show Sequin and Feathers to enjoy their singers and dancers.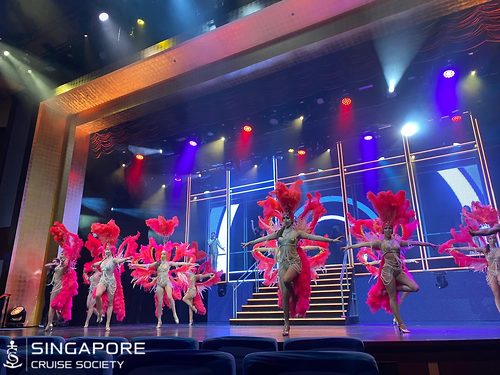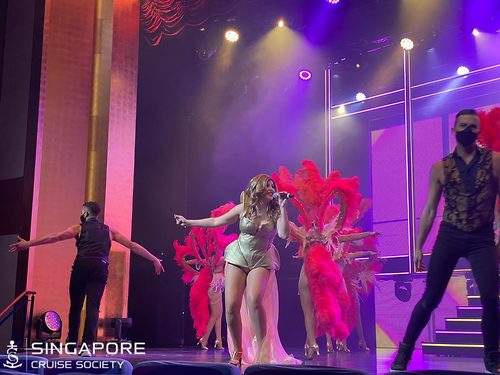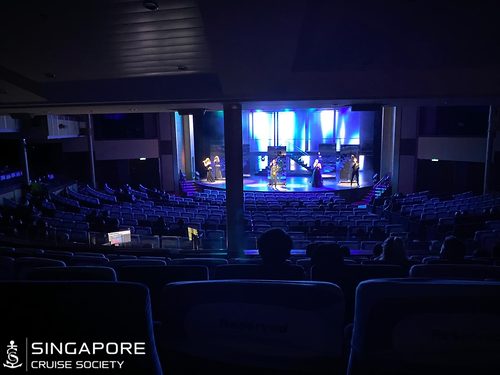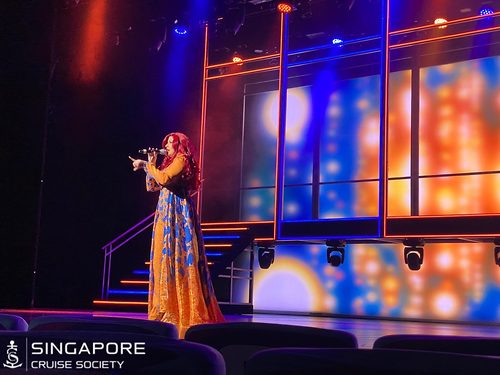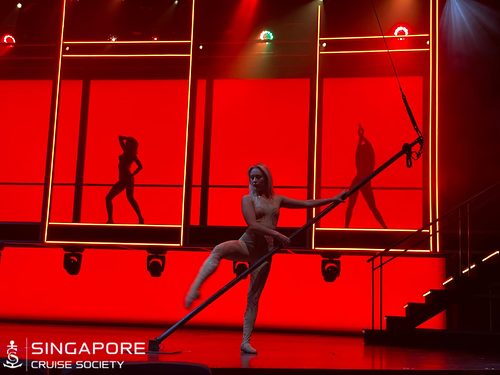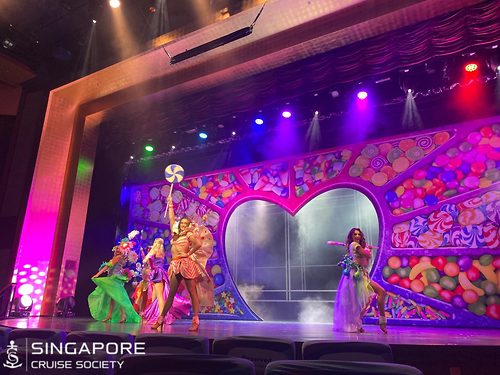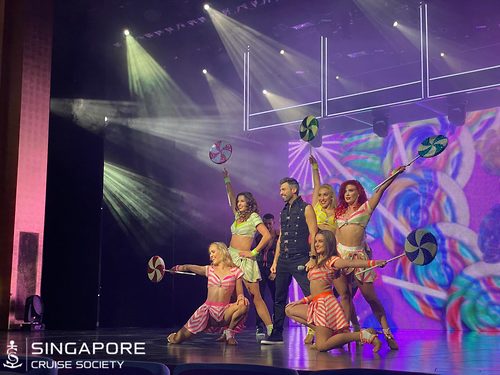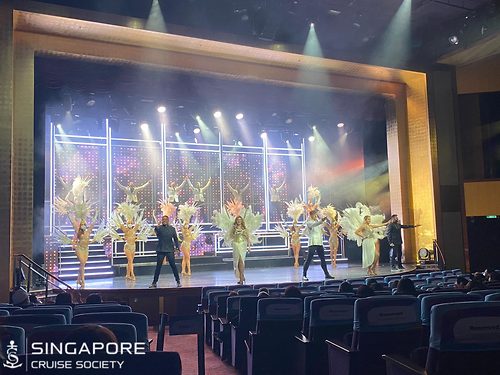 Similar measures from last night show at Two70 here, such as mask wearing when more than 10 cast members are on stage.
Conclusion
Today was not a not very busy or eventful day, as most guests were relaxing by the pool enjoying the sun. However, we understand that during our observations there are issues with issue mobile application, and guests cannot reserve anything. We are keeping a look out and trying to understand more so do keep a look out for tomorrow's blog.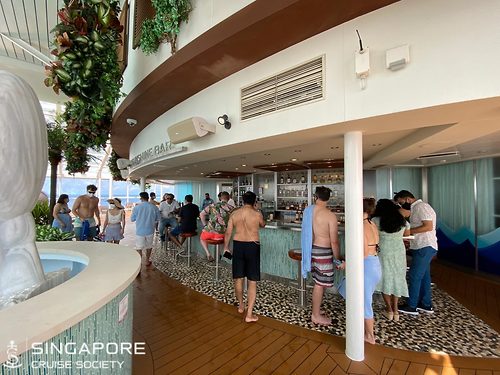 We are doing our PCR test onboard tomorrow for the back to back arrangements tomorrow, so please stay tuned! You may follow us on Facebook @sgcruisesociety for more!
Simply drop us a message and mention that you are directed from Royal Caribbean Blog if you have any questions or something you want us to check out.