In:
Merry Christmas from the beautiful Quantum of the Seas. Today is the first sea day during our cruise, and we are celebrating the holiday onboard!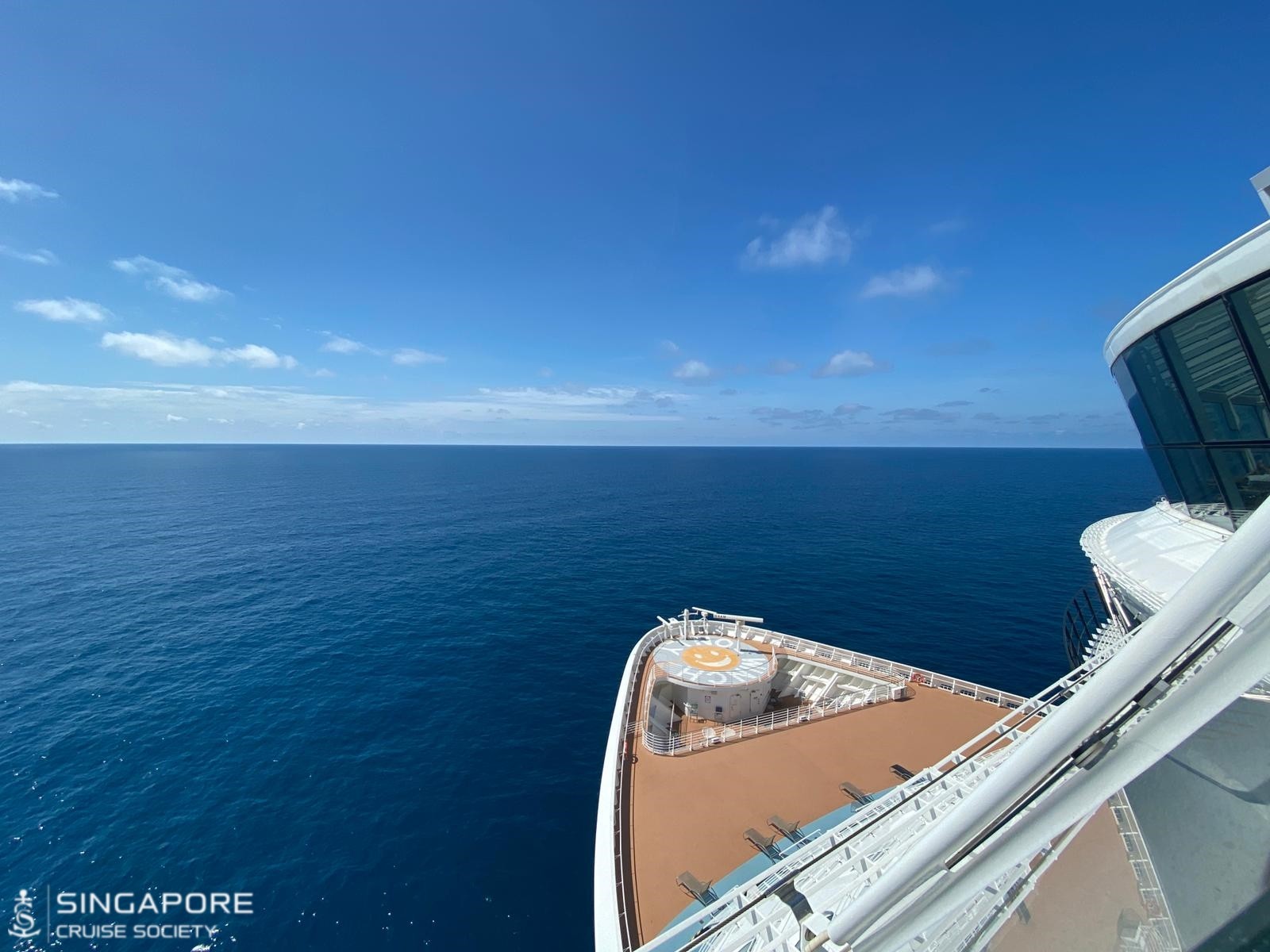 Holiday season onboard cruises normally to be filled with celebrations, parties and singing carols. However, we can all agree that this year is no special year. We went around the ship to observe how the Christmas activities and shows are conducted.
Morning Walk around
Upon stepping out from our stateroom, we see our friendly stateroom attendant outside our door. He walked us through the new requirements where he will have to take our temperature every morning and check if we are feeling great before heading off for our day.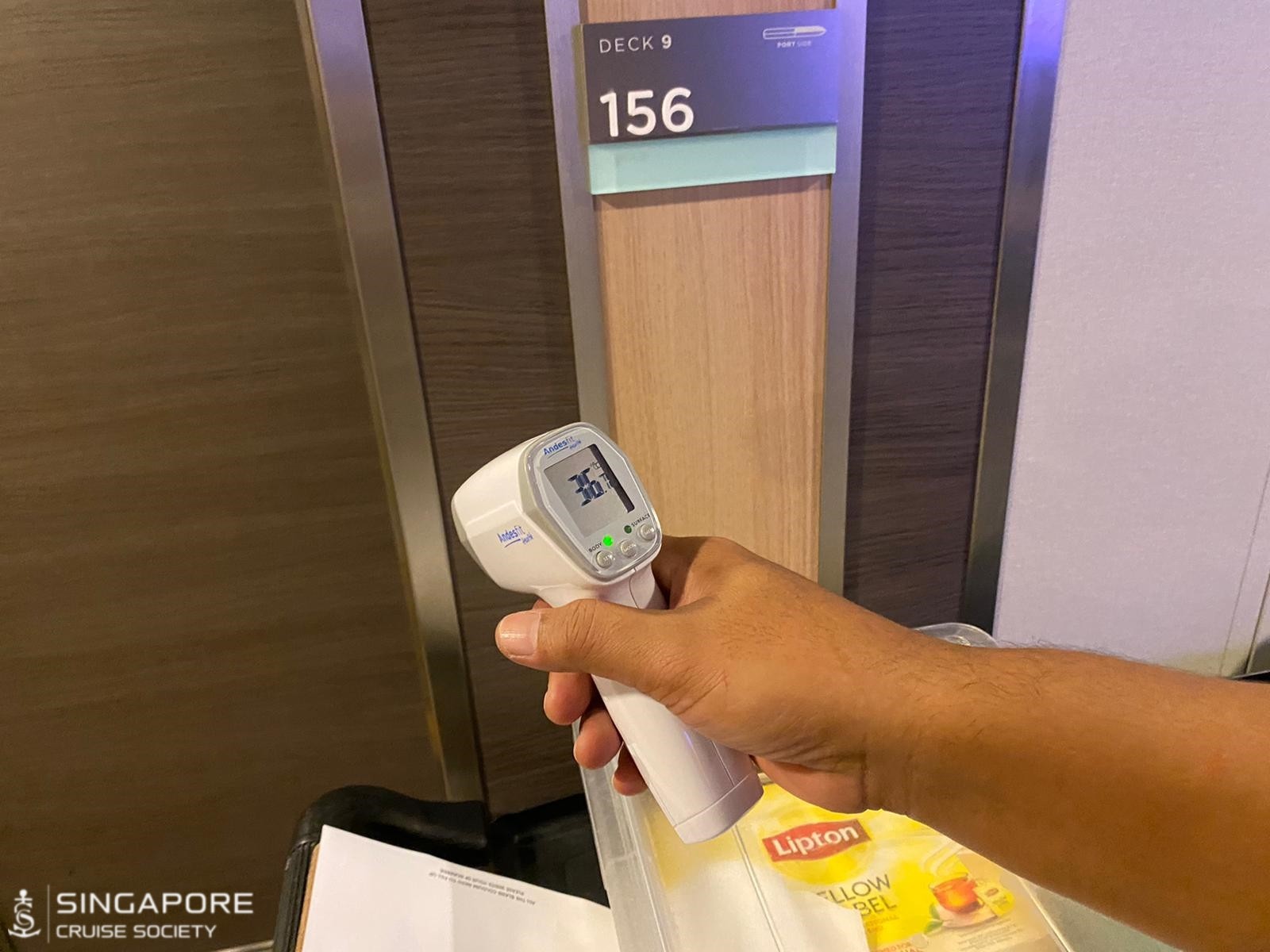 He swiftly took our temperature reading and we were off for the day. We started with breakfast at the Main Dining Room, and had some delicious, scrambled eggs and bacon. Interestingly, salt and pepper shakers are now gone; but replaced with pre-packaged ones due to health concerns.
We then went towards Two70 for the Gift Giving with Santa Claus event. It is mainly for children between 3 and 17 years old, but parents could join their kids during the photo taking with Santa. Guests were required to remain 1-meter away from Santa and his elves, because Santa is vulnerable to viruses too!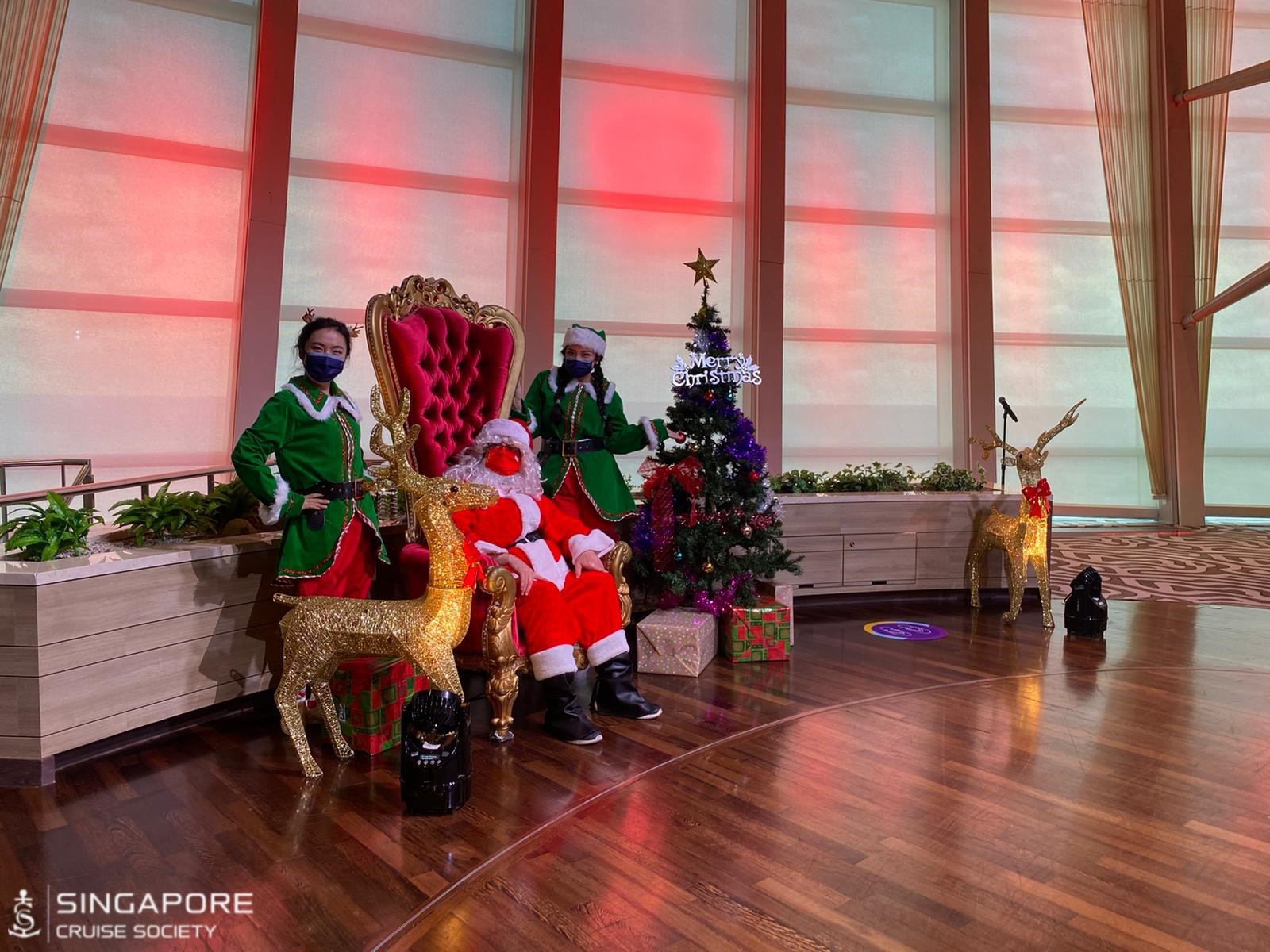 It was a beautiful day out here off the Eastern Coast of Malaysia, blue skies, and calm seas - makes for a perfect day out in the pool deck.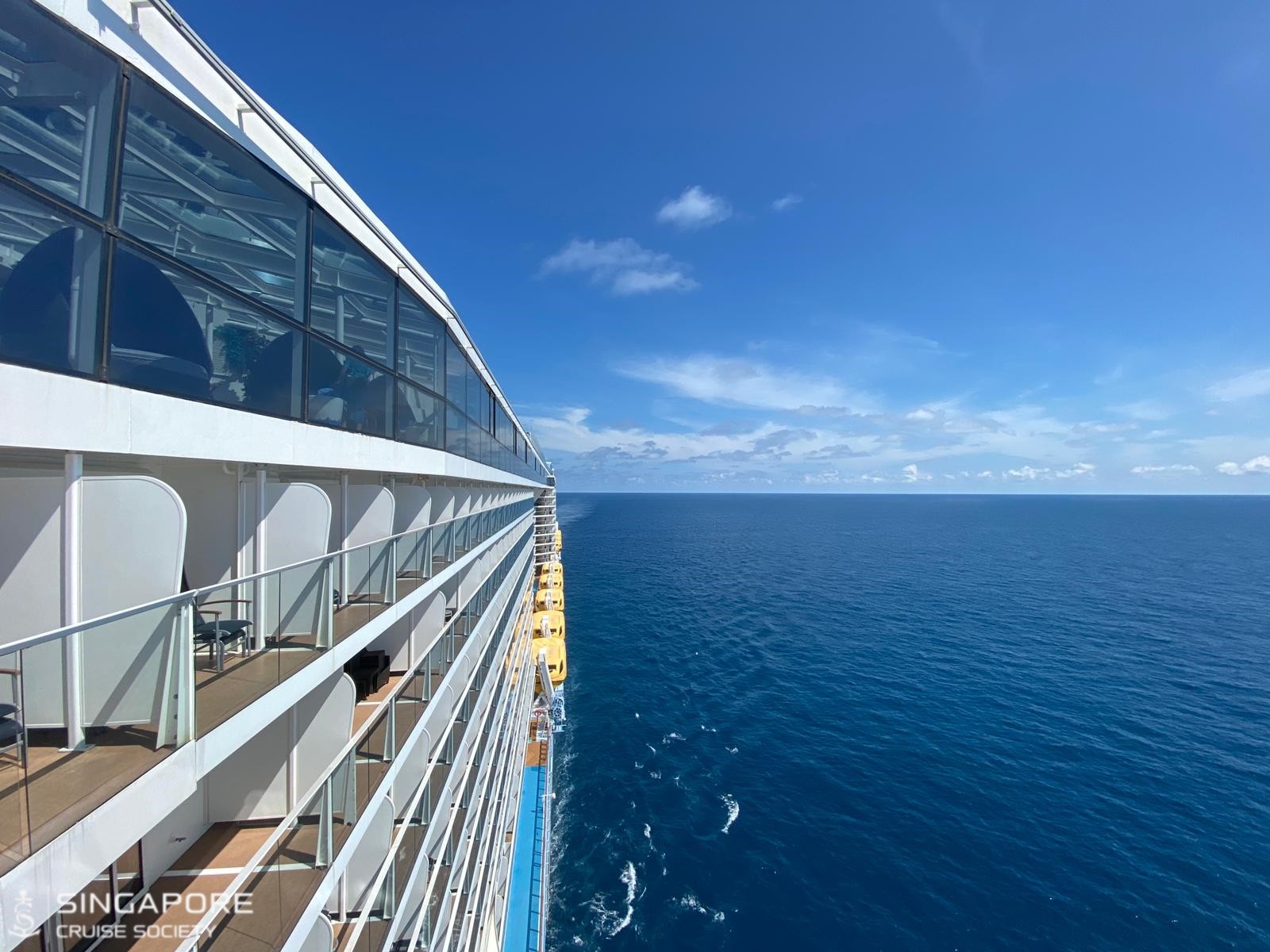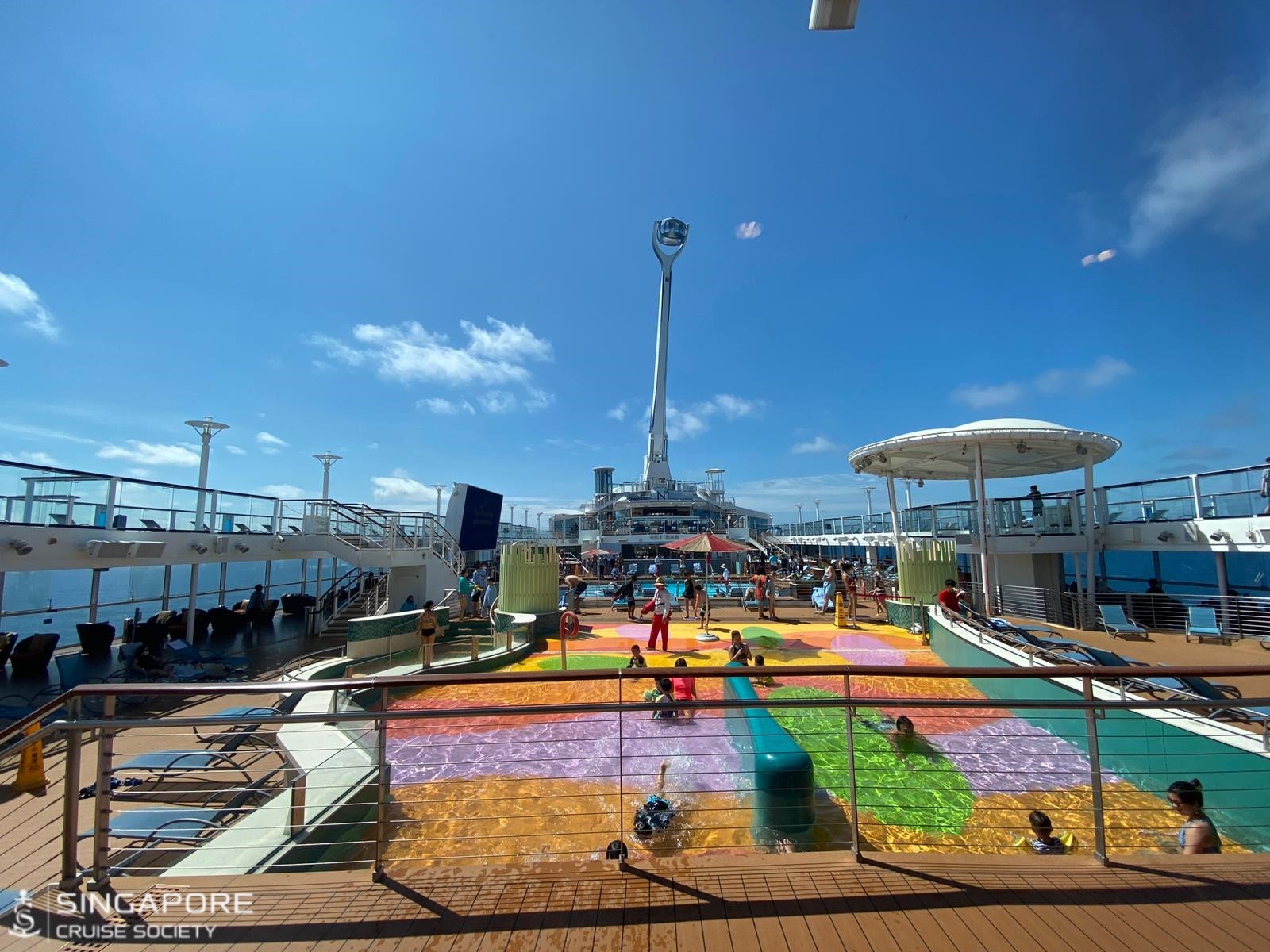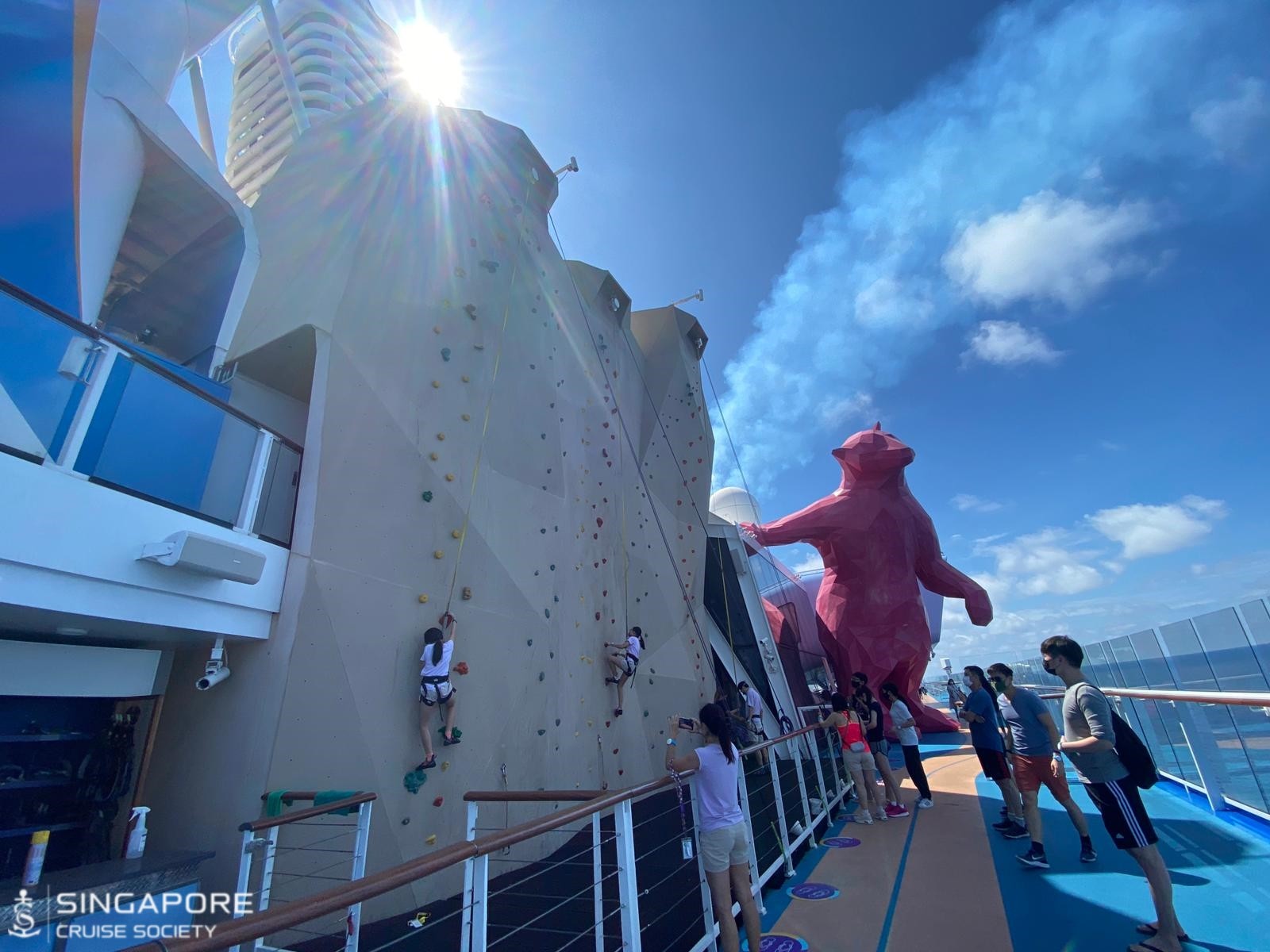 The pools onboard now had their capacity capped to allow for distancing. However, a queue quickly formed, and guest had their time in the pools limited.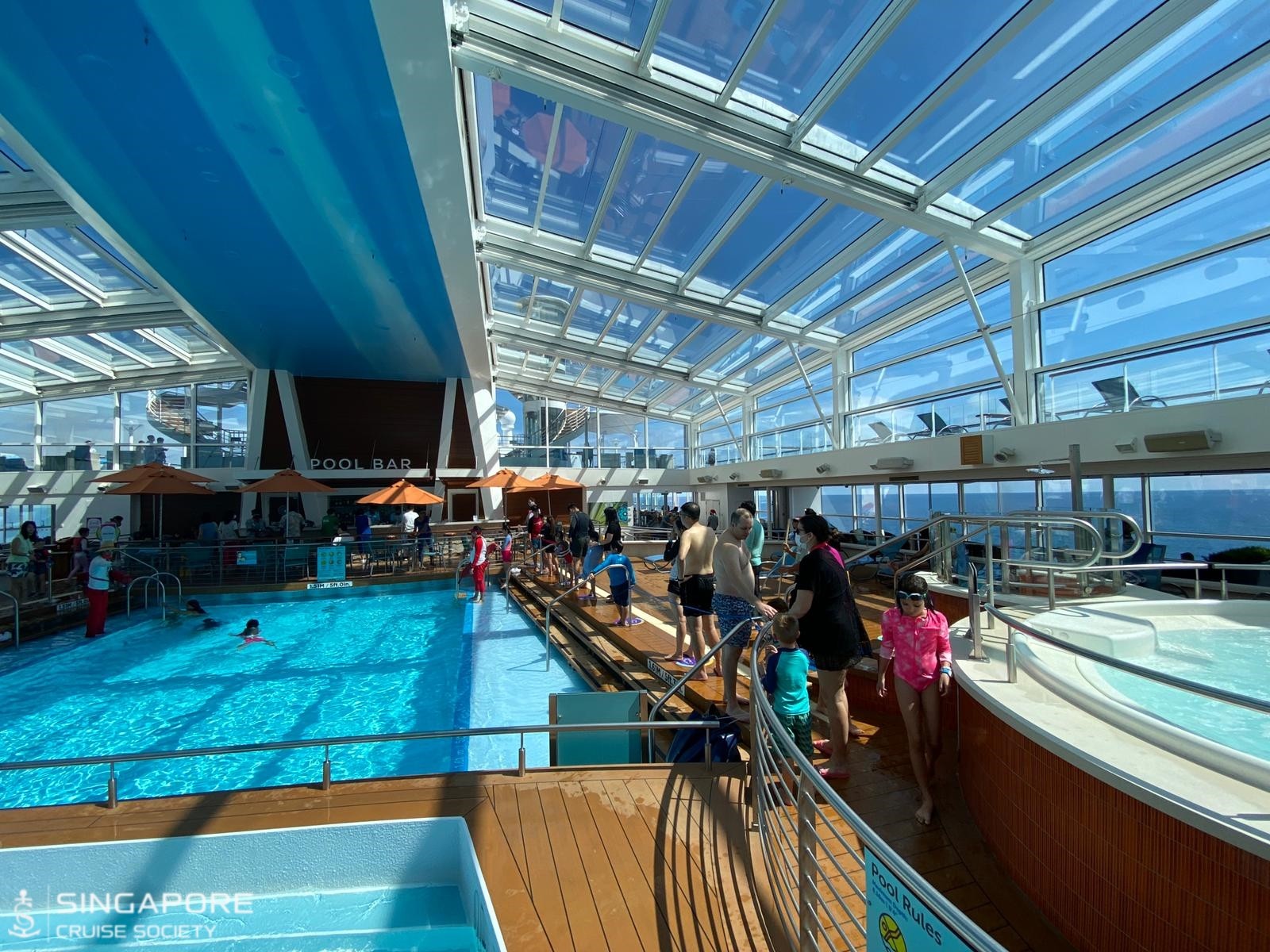 To ensure everyone had a chance for a dip in the pool on such a hot day, the duration was limited to 15 minutes per session. The crew patiently explained to the guests and directed them accordingly to maintain safe distancing. The guests who queued seemed to all understand this requirement and patiently waited for their turn.
Solarium was, however, calm. Free space available at both the cascading pool and jacuzzi. However, the new jacuzzi rule' onboard is that the people in the jacuzzi with you should be within your travel party and should not exceed five at any one time. The sixth friend will have to join next time!
Dining Options on Christmas Day
We thought at first the Windjammer will be offering normal lunch options and only expected special dishes for dinner. However, we were pleasantly surprised to see special mains and desserts spread out to add to the Christmas list.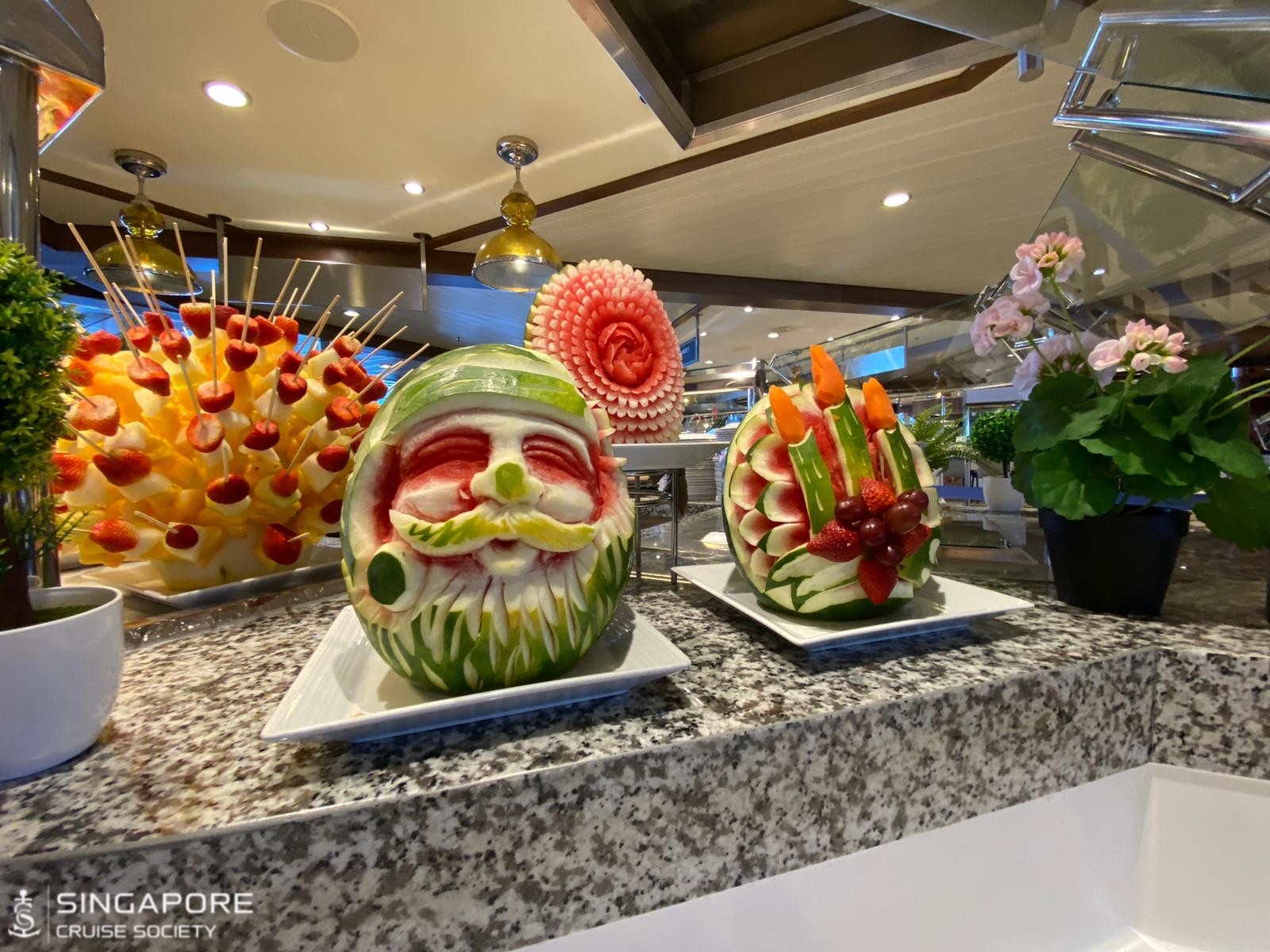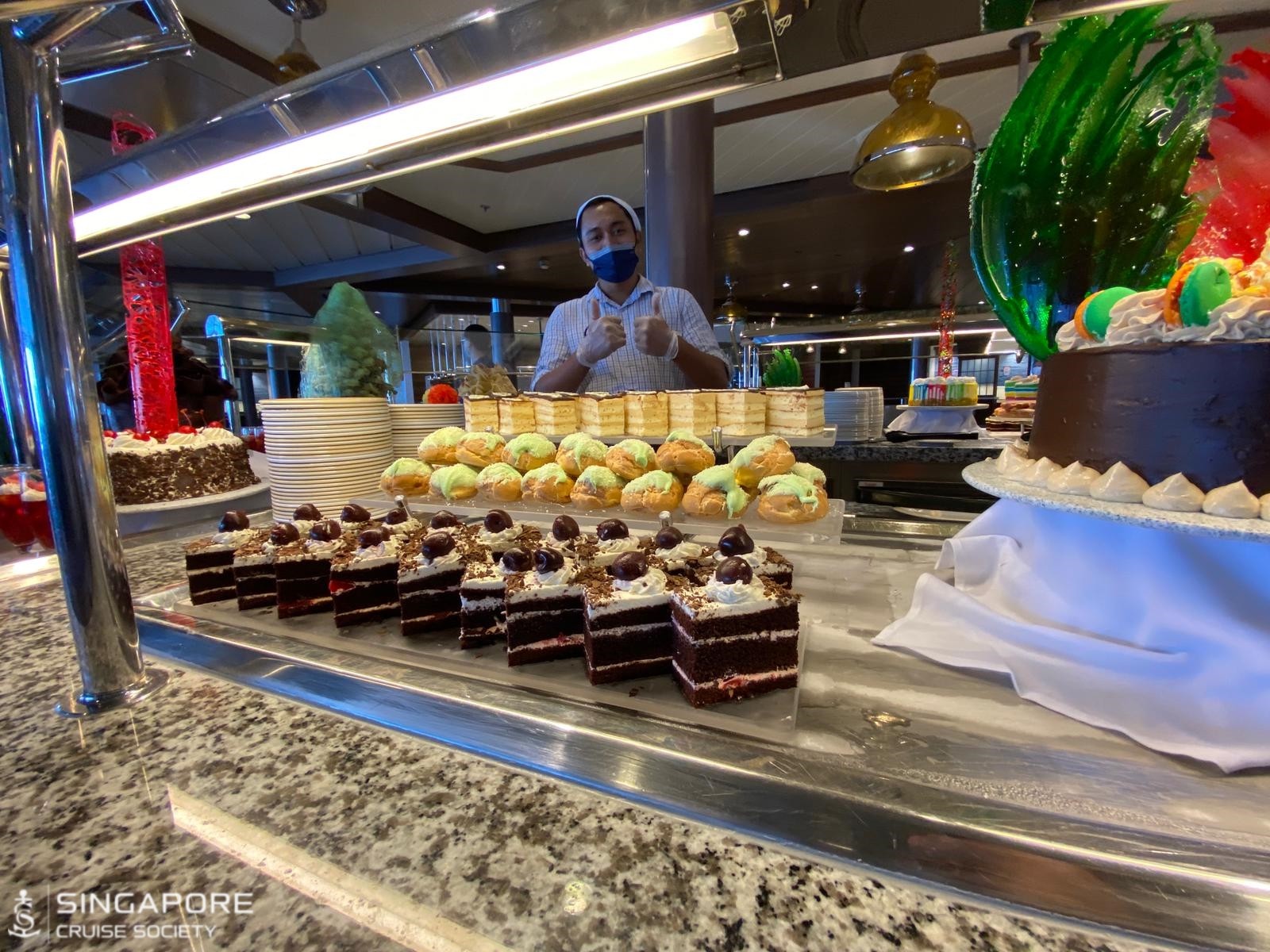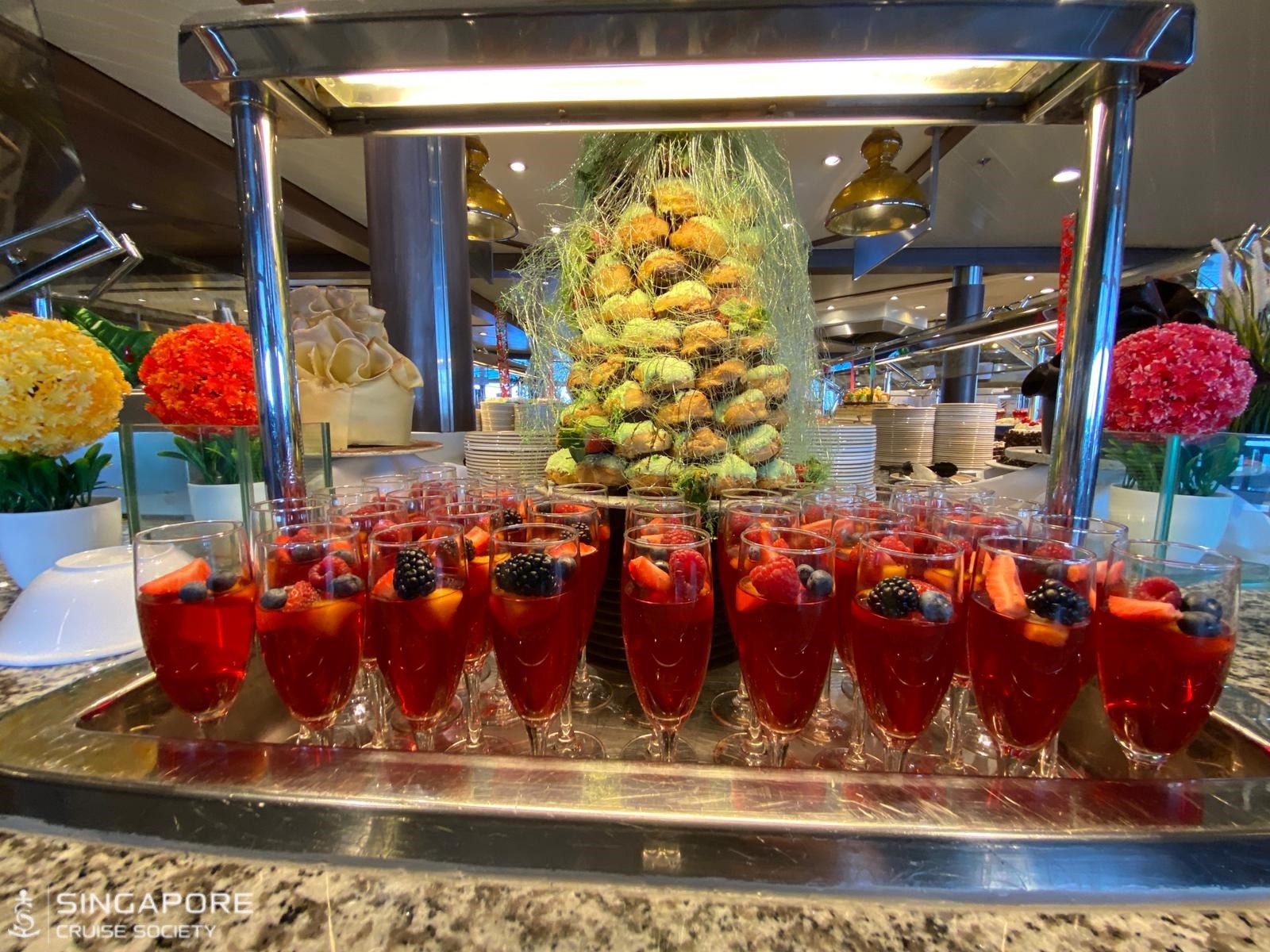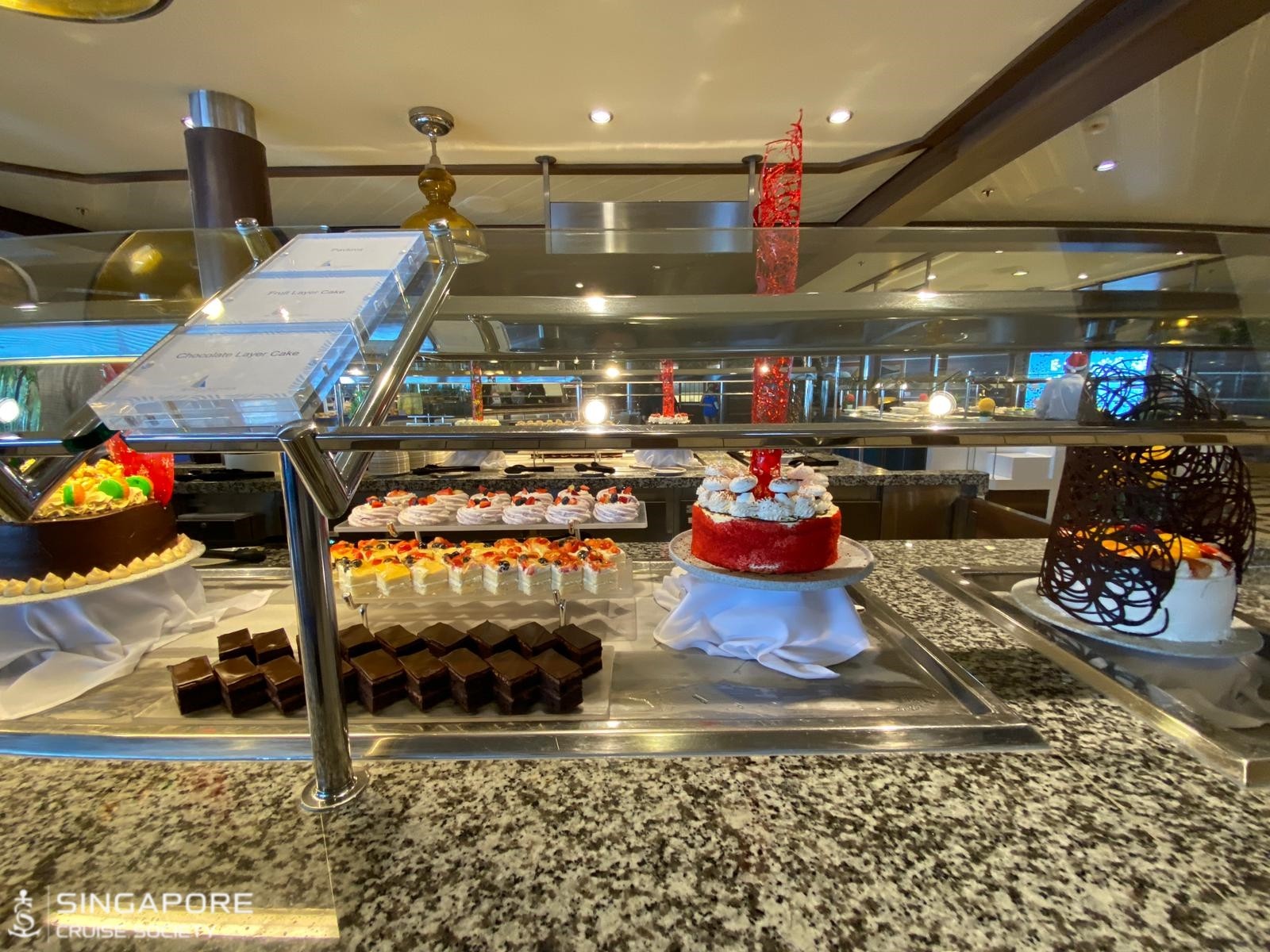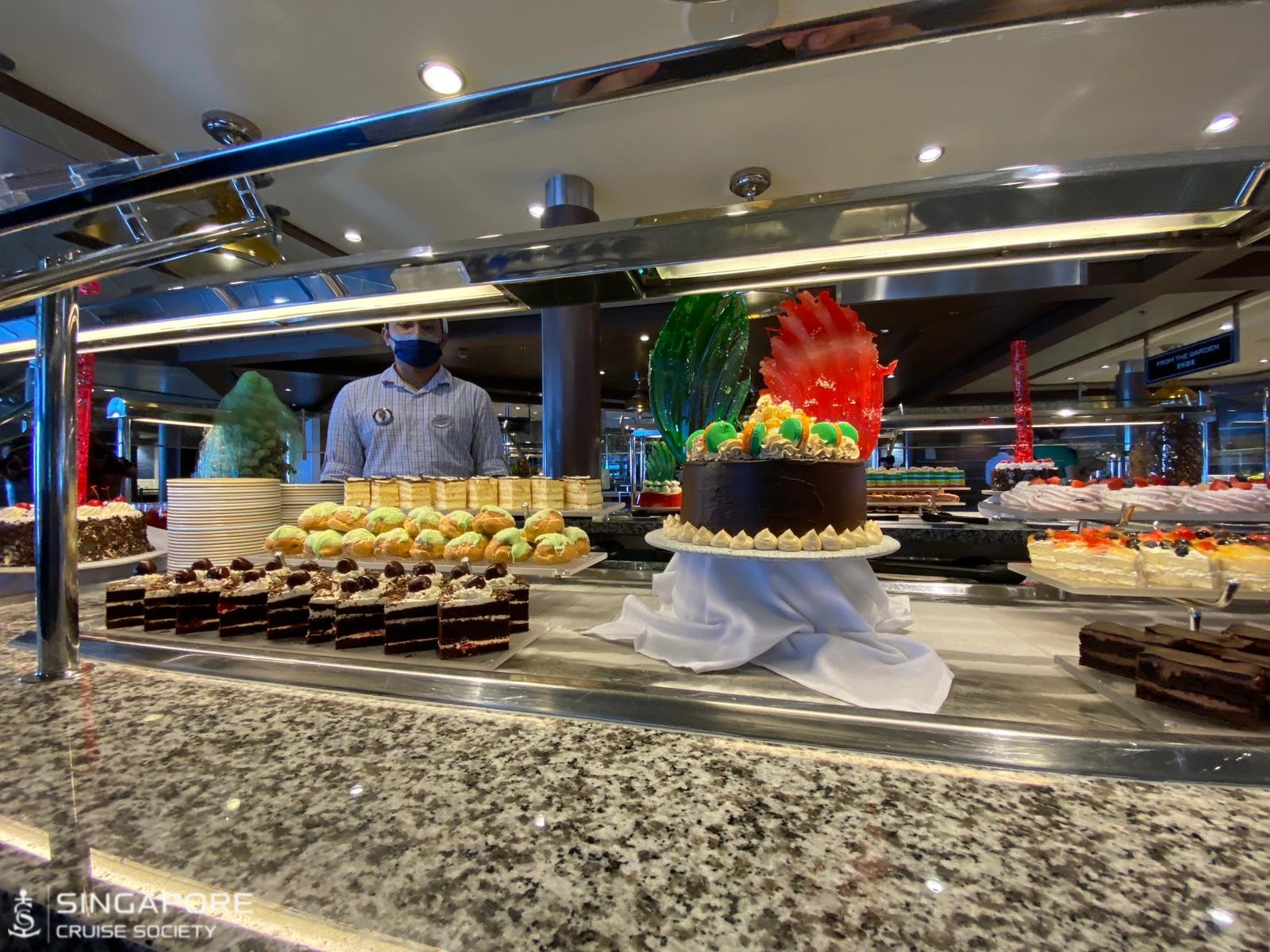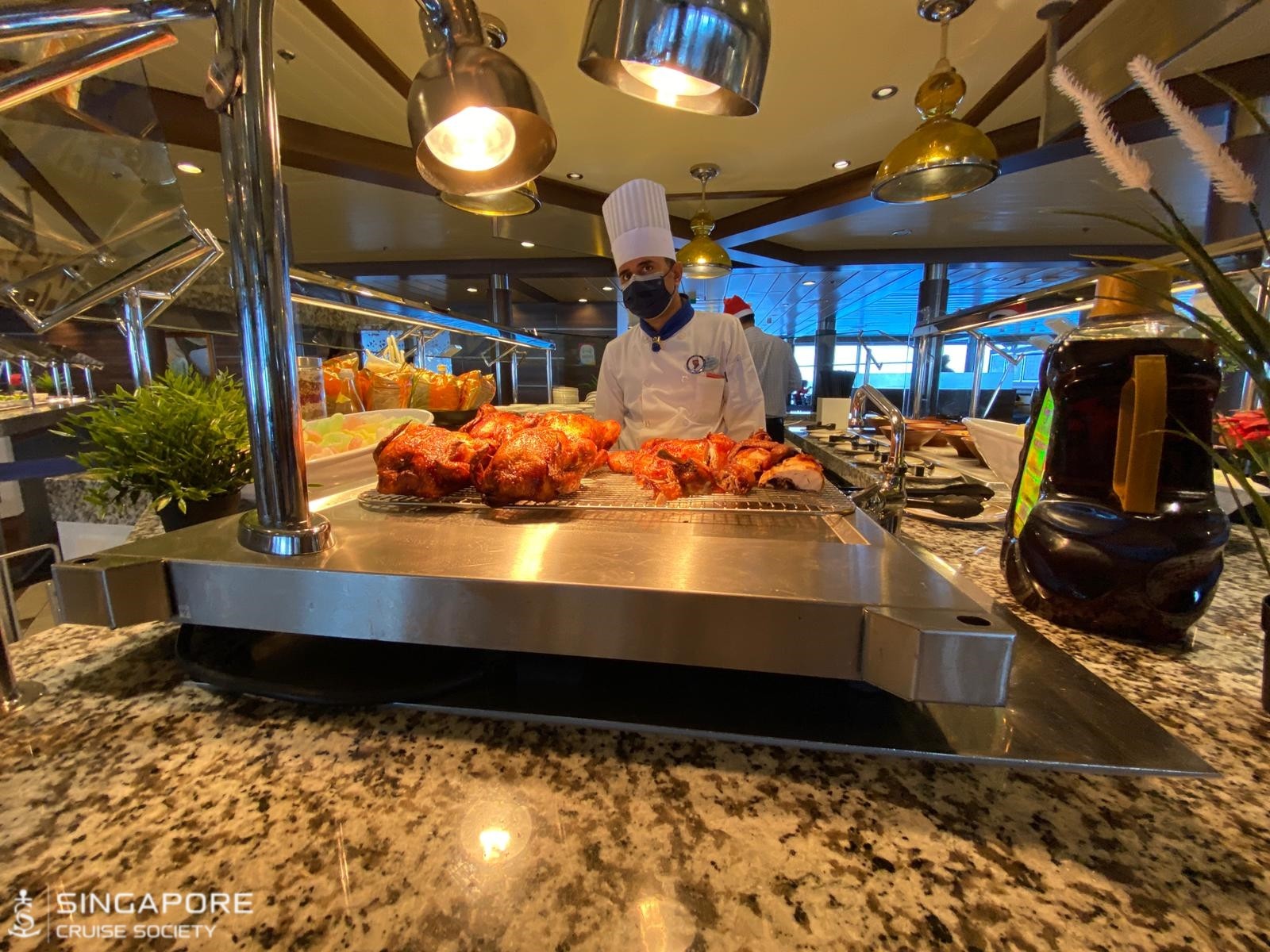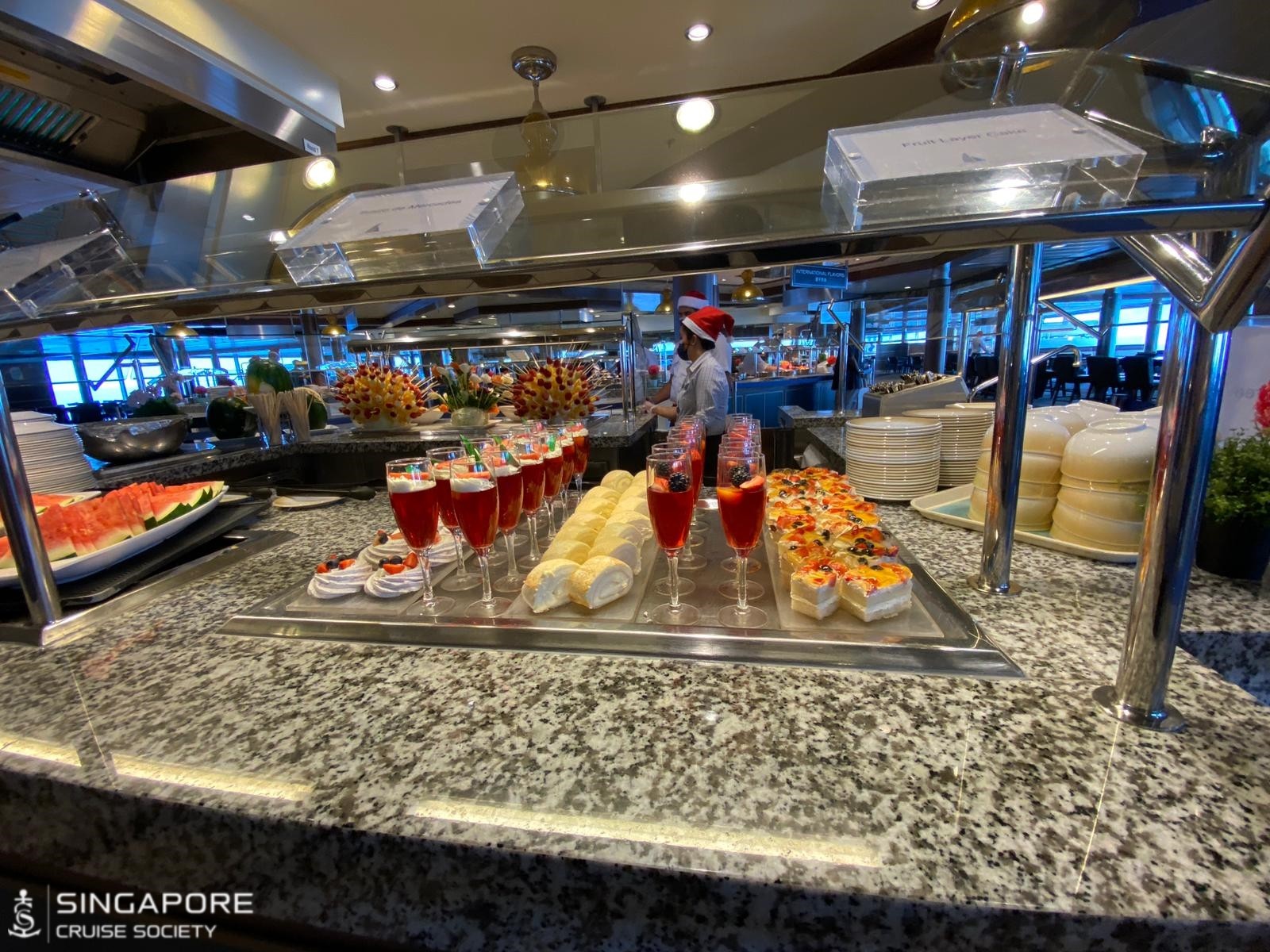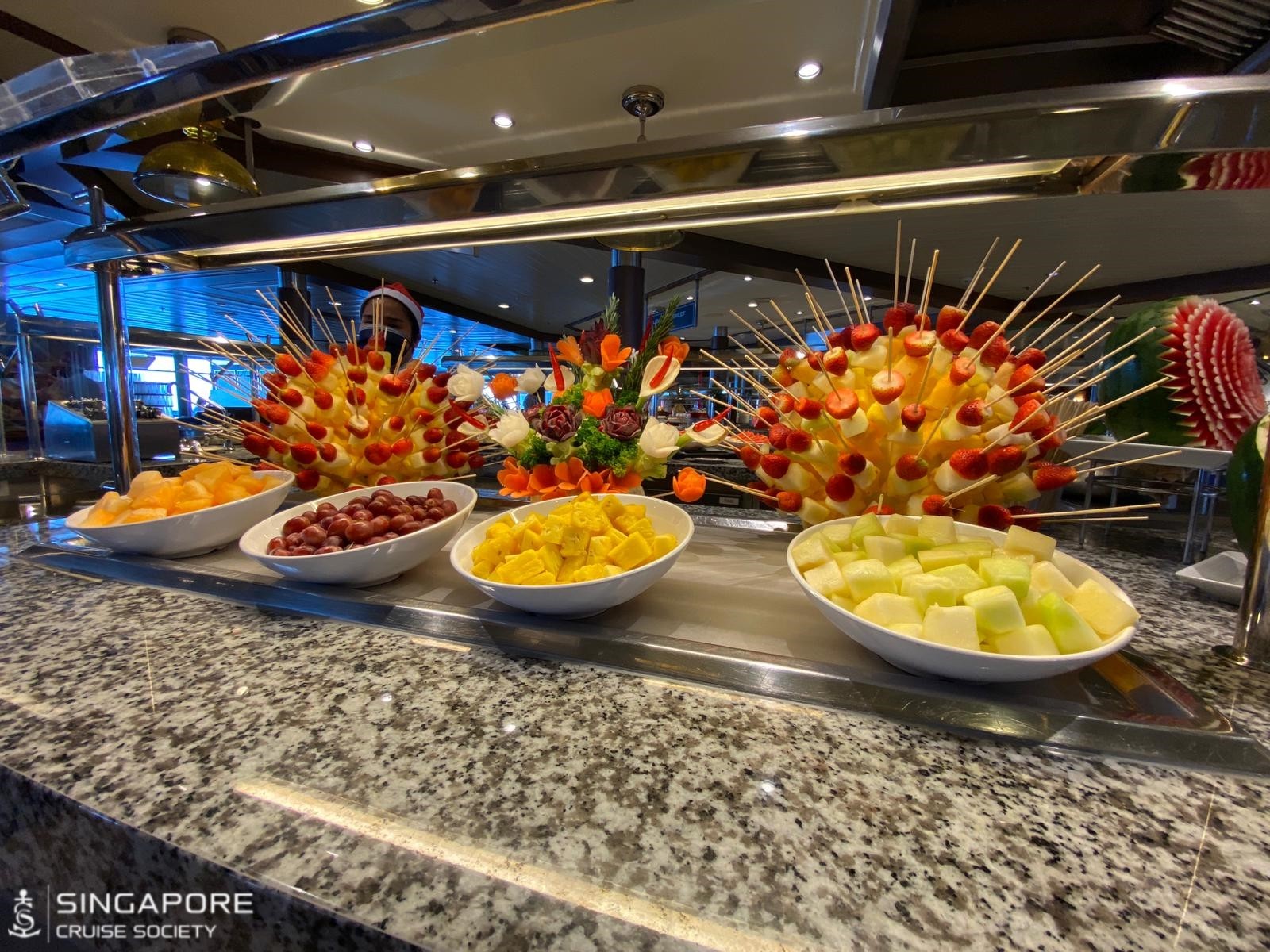 Crew members all wore masks and Christmas hats, and with the new health protocols we had to stay behind the barricade while they served us the delicious lunch. We were told to leave some space for dinner as the menu was even more special.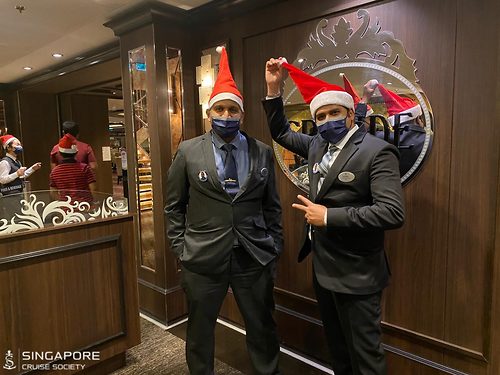 We then went to Schooner Bar to try out the Christmas beverages. There were four options available; and we tried two of them that was recommended by our fantastic bartenders. We jokingly mentioned that we could taste the Christmas' in the drinks - and they revealed to us that it was the cinnamon which was doing the trick. The drinks were honestly, fantastic.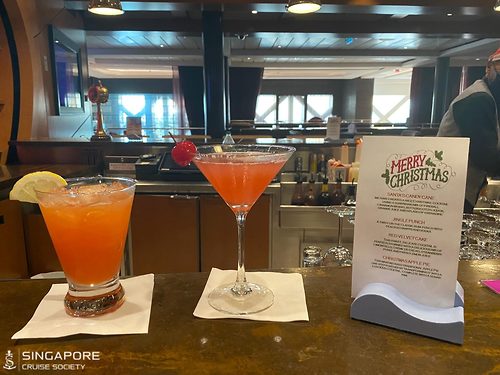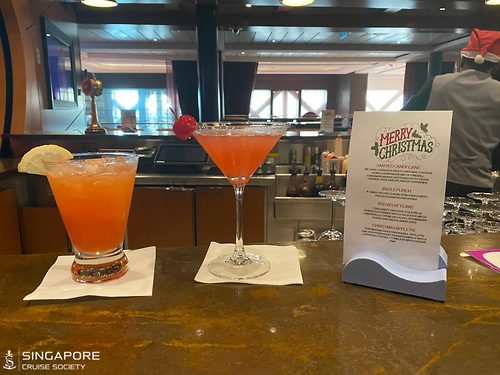 For dinner, we went back to the dining room to try out the special Christmas Menu, as recommended by the crew up at Windjammer Marketplace.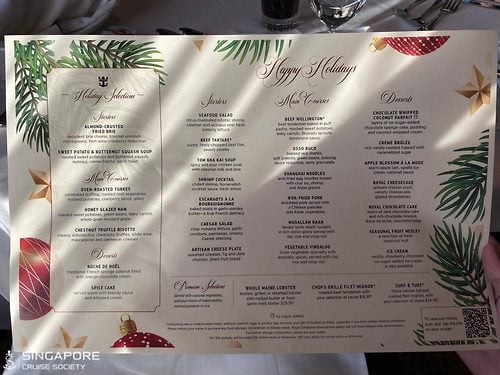 From starters to dessert, there were close to 27 complimentary options to choose from! We tried a mix of dishes from both the holiday selections and the ordinary menu. They were great, however the crème brulee did not make the cut.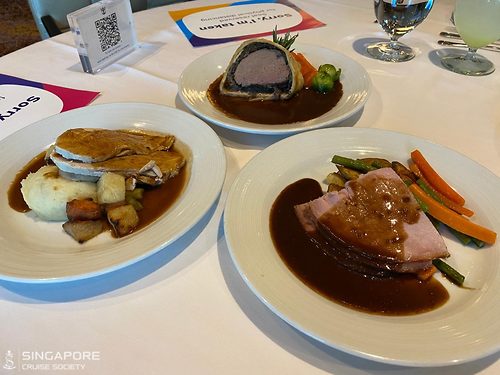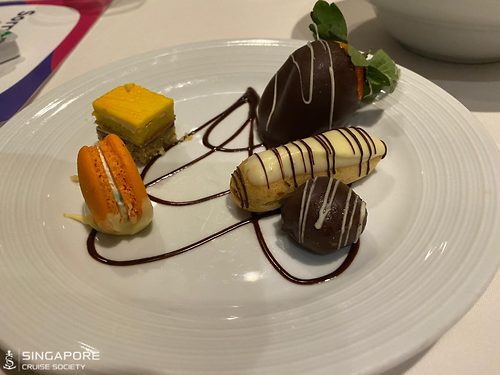 Bionic bar was open today serving non-alcoholic beverages while performing some dance moves. However, we checked with the bar staff and they shared that some of the specialized equipment was still being flown in and should be ready in January.
Activities and Entertainment
We participated in a quick scavenger hunt at Schooner Bar before heading for the Christmas music Line Dance at the SeaPlex.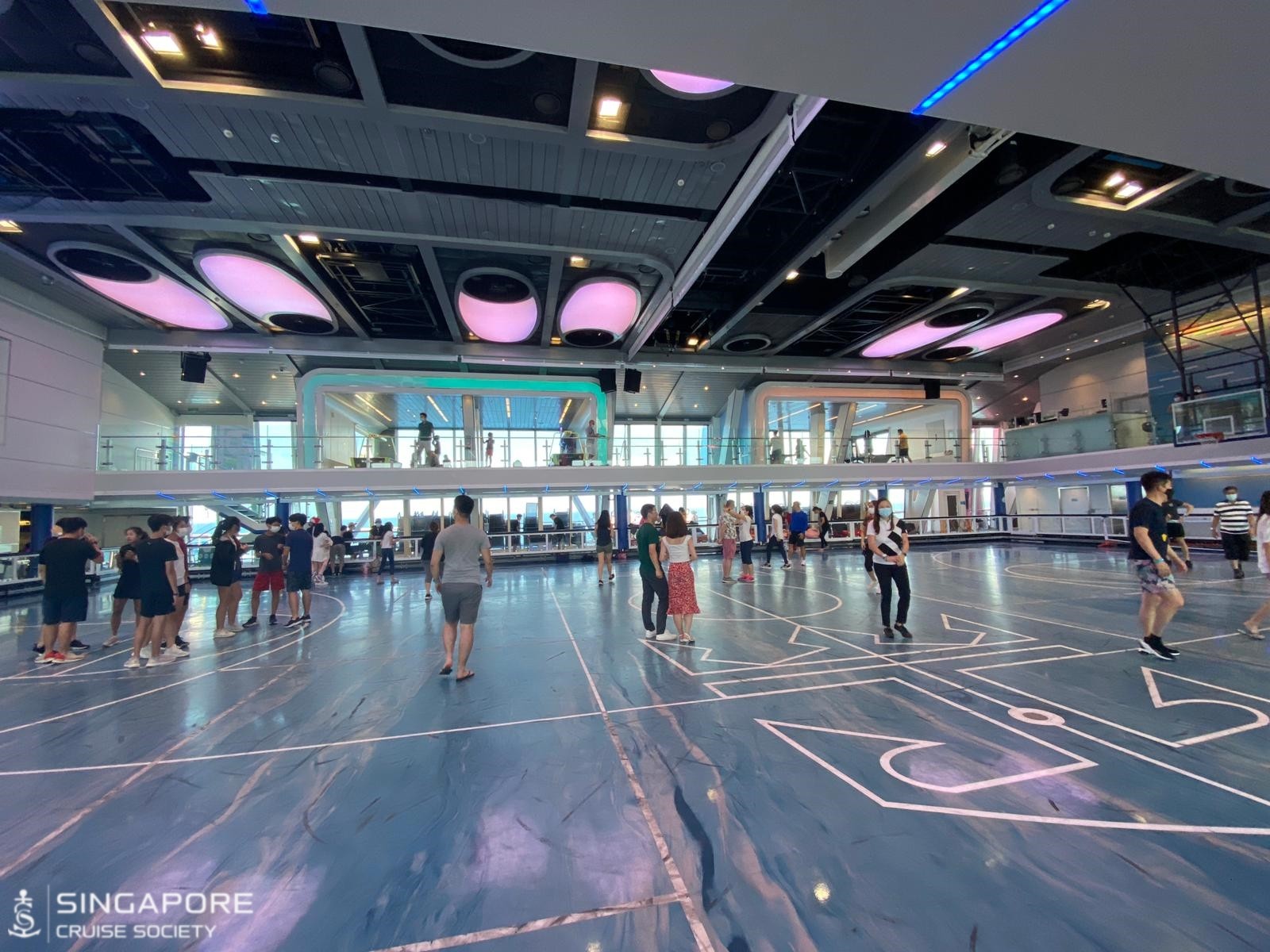 The host ensured that everyone on the floor was socially distanced and all kept their mask on.
We manage to reserve seats for the production show at Two70, Starwater, which is a 'visual spectacle of ground-breaking technology and live performance artistry.' We noticed that cast members will wear masks if there were more than ten of them at any one time. The vocalist however was exempted.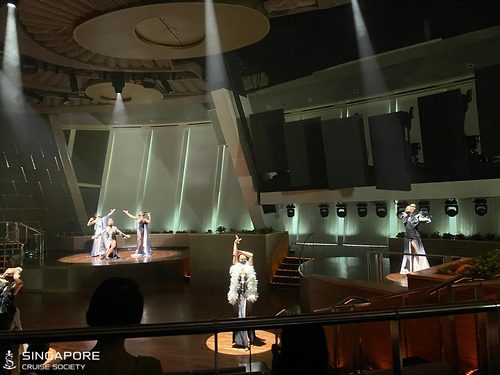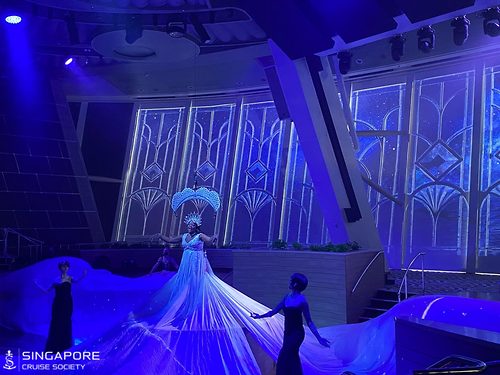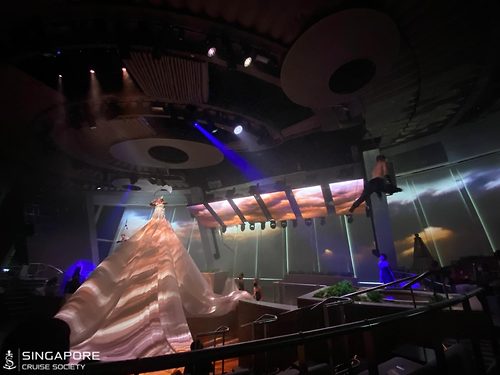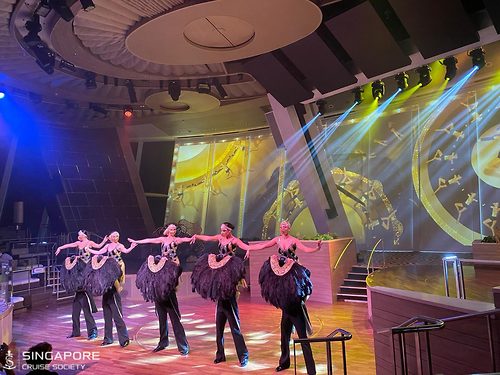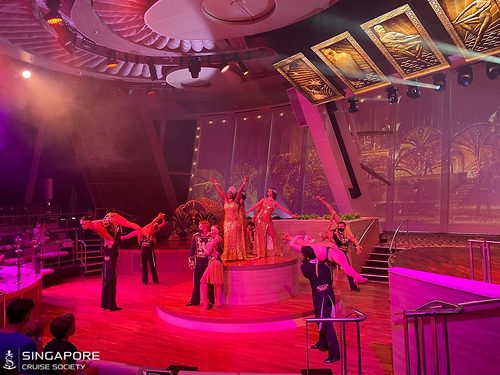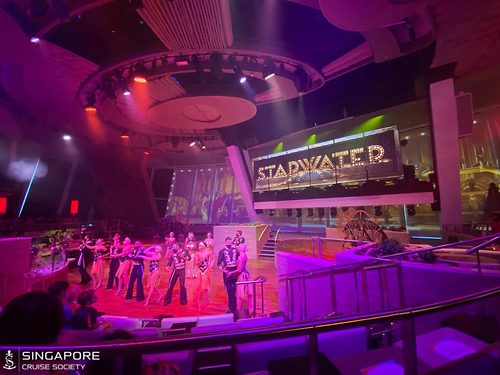 The CruiseSafe auditors are constantly walking around the ship to ensure everything onboard remains in compliance with local regulations, and the Cruise Director, as well as other staff, have kindly reminded the guests through the Daily Morning Show to adhere to the regulations onboard to ensure everyone stays safe.
Conclusions
Christmas celebrations onboard now are different from past years, where we used to sing carols together and enjoy a drink at the bar, but there is a new norm, and I believe we just must adapt to it. Tomorrow we will be enjoying two production shows at the Royal Theatre so do stay tuned!
You may follow us on Facebook @sgcruisesociety for more! Simply drop us a message and mention that you are directed from Royal Caribbean Blog if you have any questions or something you want us to check out.