In:
It looks like Royal Caribbean's mobile app has gone from utility to must-have.
Guests who go to Royal Caribbean's website to complete online check-in are now seeing a large banner informing them, "You are required to download the mobile app prior to sailing."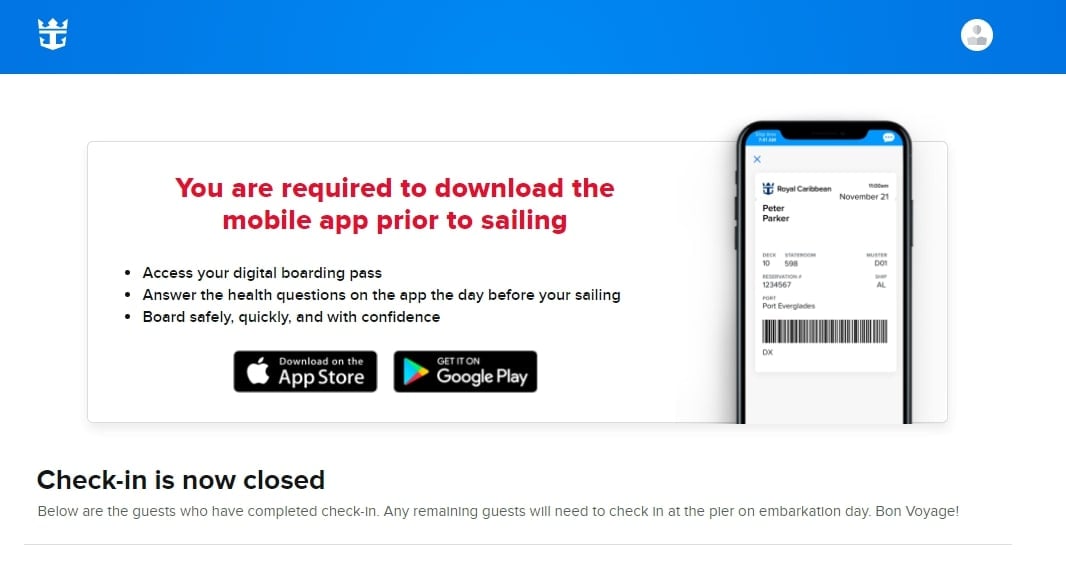 With Royal Caribbean preparing to restart cruise operations, dependency on the smart phone app has never been greater because so many new features are being incorporated onto it.
RoyalCaribbeanBlog has confirmed that there will be assistance available for guests who do not have a smartphone or device, so you will not be denied boarding if you do not have the app.
Ever since Royal Caribbean debuted its app, the cruise line has added more functionality and made it a larger part of the overall experience.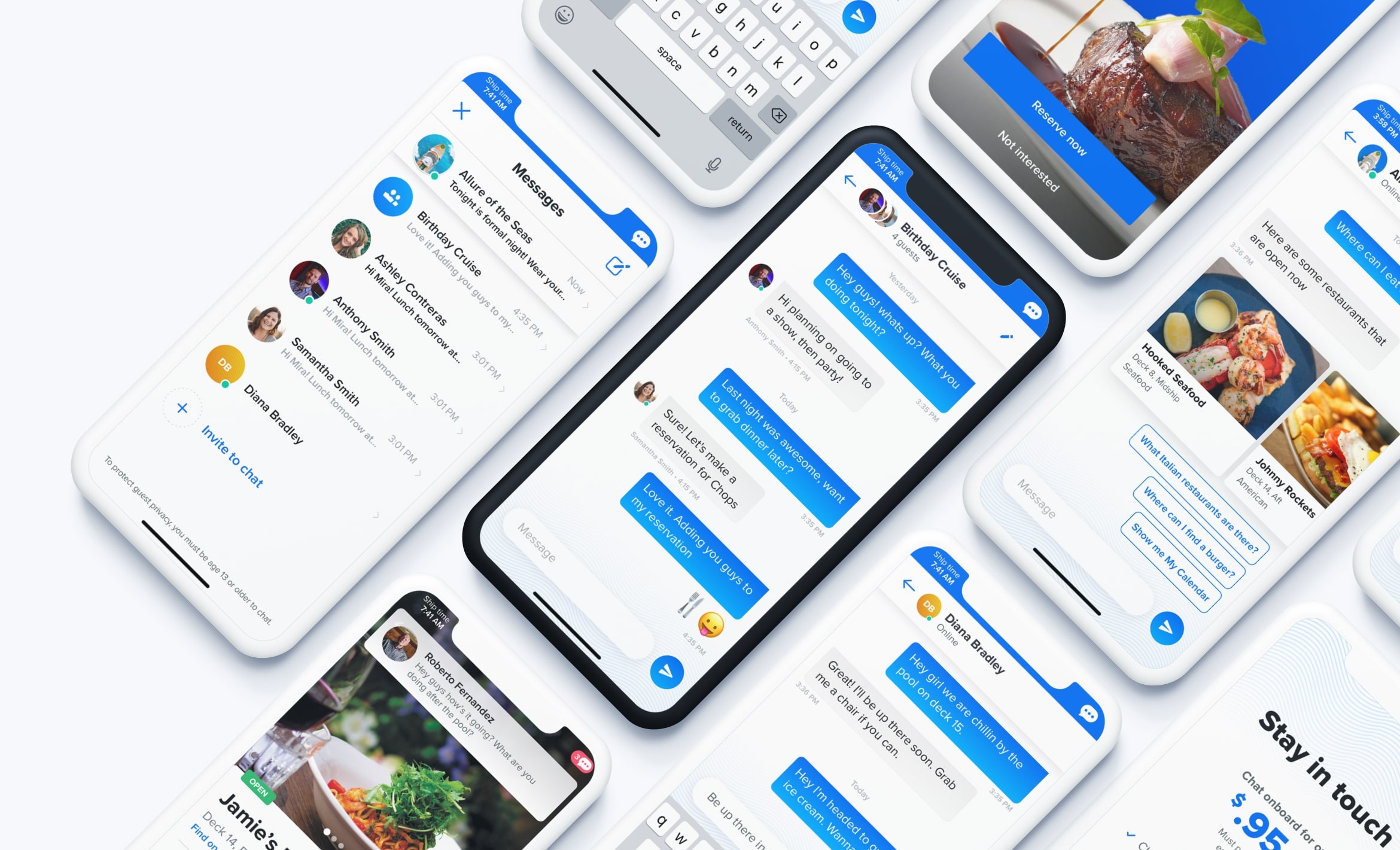 With new features and capabilities coming to Royal Caribbean's app as a result of ensuring health and safety are the top priority. This includes a variety of new changes:
Enforced check-in times at the cruise terminal
Digital Key and stateroom controls
Guest to guest chat feature
Wellness check and health questionnaires 
You can download the Royal Caribbean app from the iTunes App Store and Google Play Store.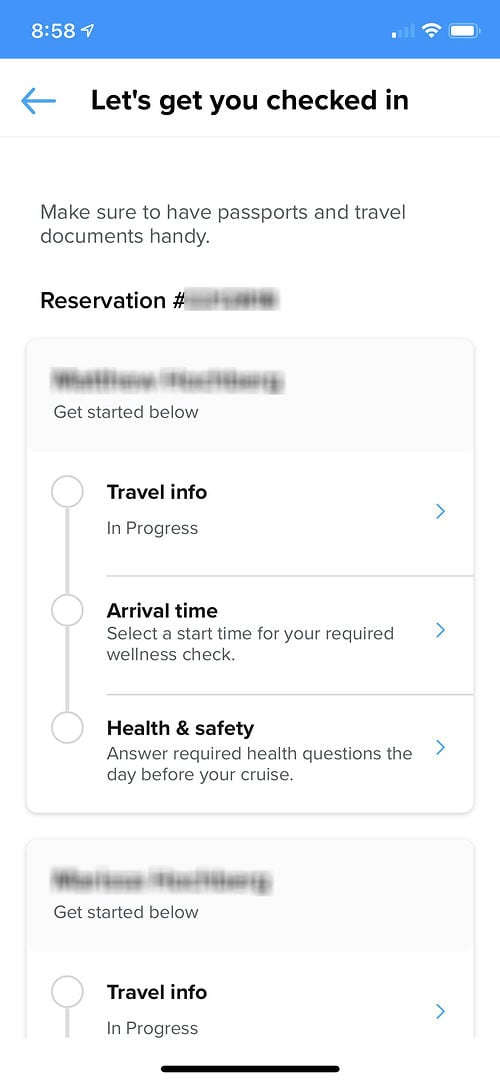 It is important to note that you do not need to purchase internet access in order to use the app features in the app. In fact, you can use the app on a tablet or other non-cellular device.
On the first cruises back on Quantum of the Seas in Singapore, guests have been informed the app is required of all guests before the ship sails.
In Singapore, guests who do not show up on time for their check-in may experience a delay in waiting, "Your check-in appointment is dedicated to your screening, so arriving earlier will have you turned away until your time."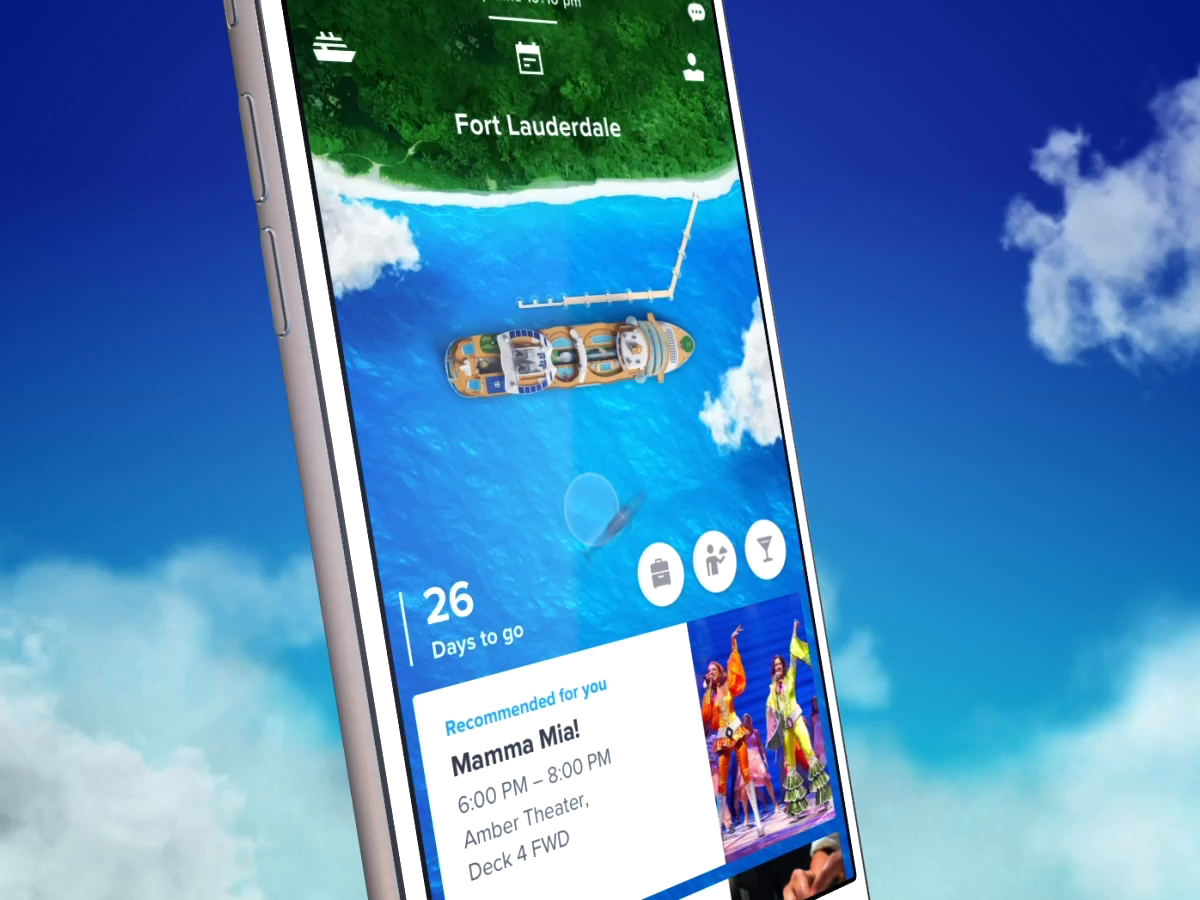 For guests that do not elect to get the app, they are missing out on the ability to make onboard plans and avoid crowds, track their own expenses and better plan their day.
The app will be how you conduct the onboard safety drill. This must be done before the ship sails and is required of all guests.  It can be completed through your stateroom television as an alternative to the app.
The app will also be how you make reservations for all dining, shore excursion, activity, and entertainment.
Royal Caribbean believes the app is just as much about convenience as it is providing contactless means to conduct daily cruise life activities.
Phones on a cruise?
The role of smart devices on a cruise has been a long-standing debate among cruise fans.
While most guests own smart devices, the question of if they prefer to use them or not on a cruise is a point of contention for some.
There are some cruisers who prefer to disconnect and leave their smart devices off while on a cruise because of a preference for simplicity.
kontraxed posted on the RoyalCaribbeanBlog message boards he always puts his phone away when he gets onboard, "Normally, the first thing I do when I get on a cruise ship is turn off my cell phone and put it in the safe...For me, that's bliss! "
Many other guests keep their phones with them and use them either sparingly, or avoid work-related functitons while on vacation.