In:
If you are anything like me, you have been combing over all the new health protocols and rules Royal Caribbean intends to add for guests once they go on a cruise.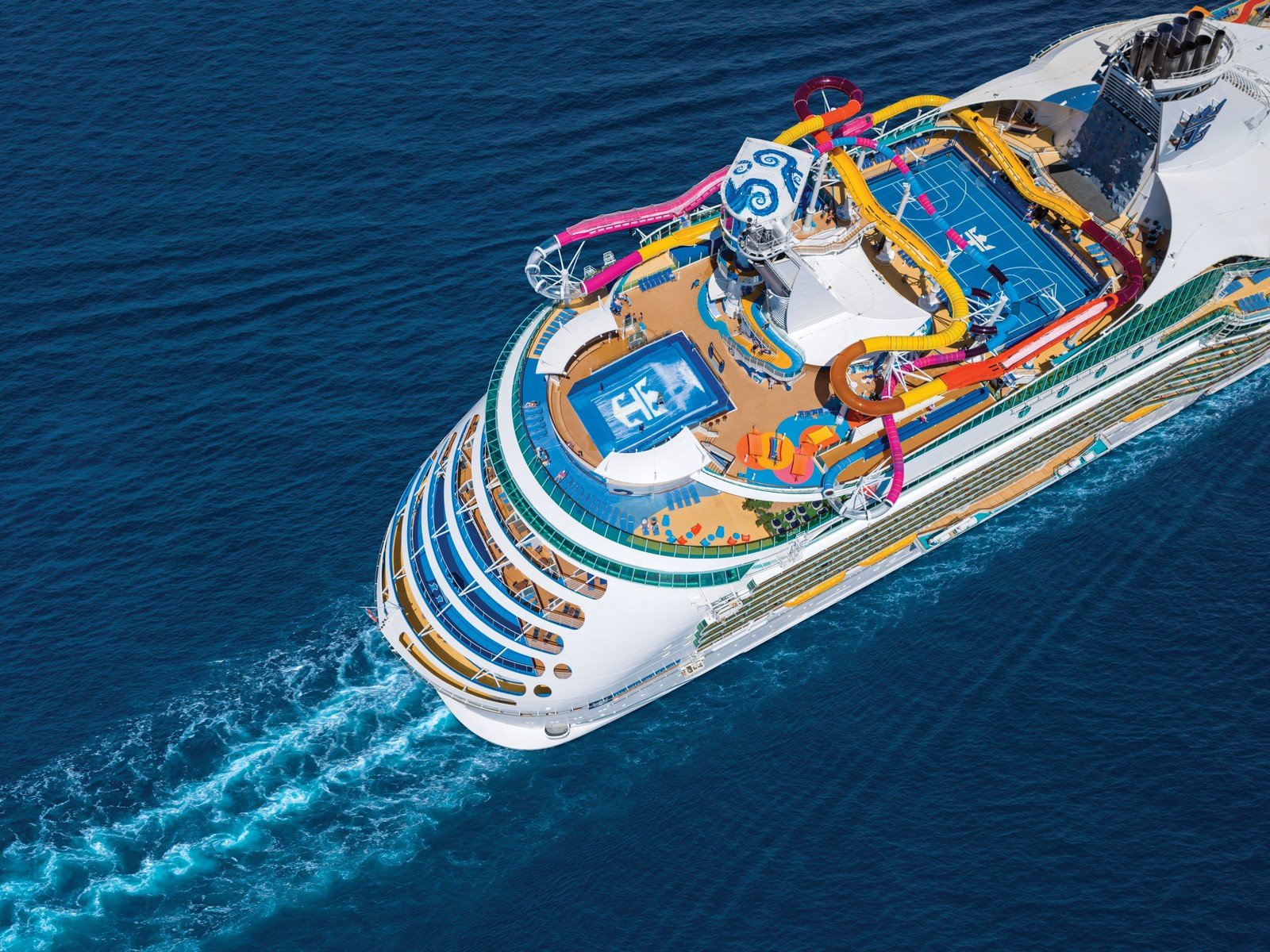 Many of these rules are not that different from new regulations added to land-based experiences we are all adjusting to, but a few of the new rules are still somewhat surprising.
I picked out a few of the new protocols that stood out as either different than I was expecting, or perhaps intriguing as a new policy overall.
Order drinks using QR codes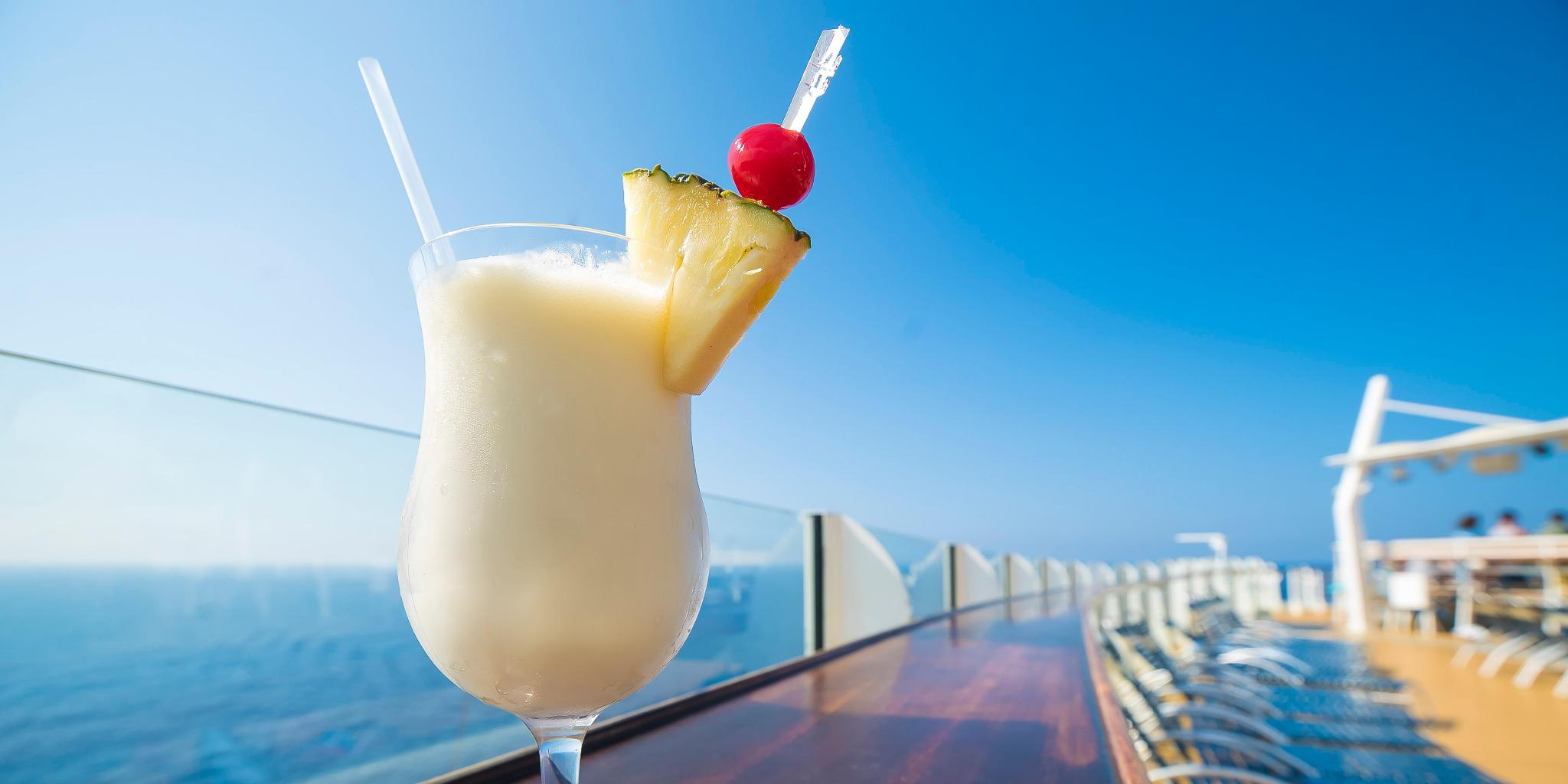 In order to reduce contact between crew and guests, you will be able to to view menus on your phone and order drinks digitally.
This sort of smart enhancement combines convenience and social distancing, and it also means not having to try to find a waiter to take your order.
Face masks are required in all areas of the pool deck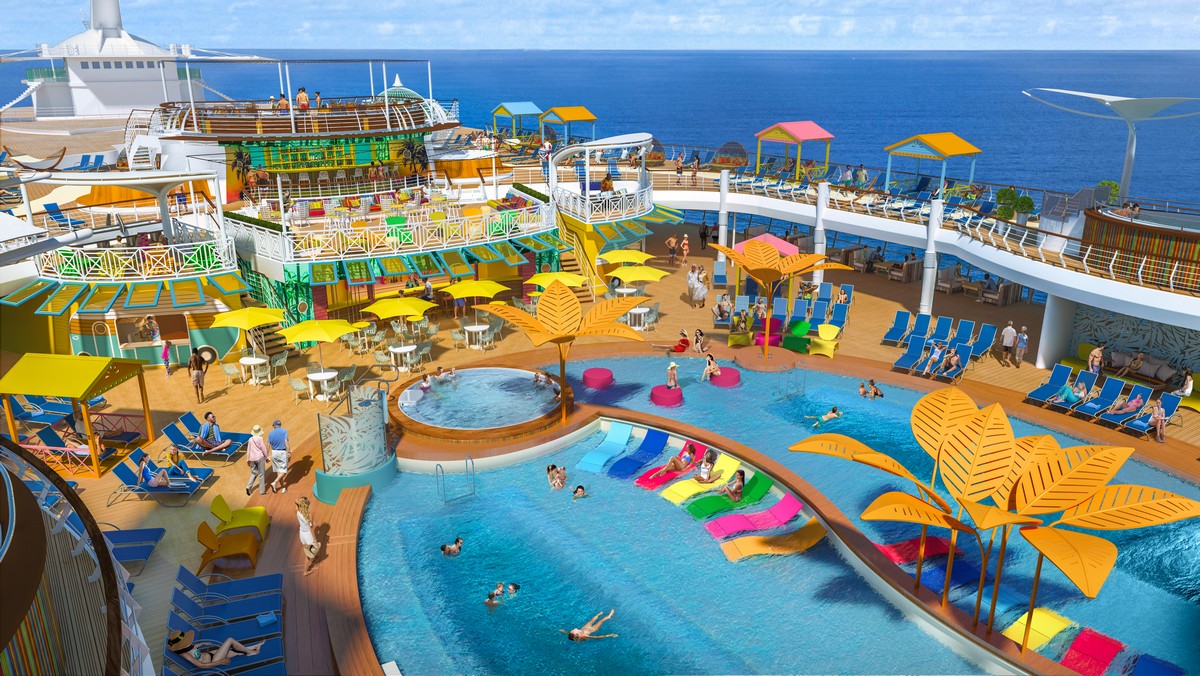 Perhaps the most surprising protocol is that guests will have to wear masks while outside around the pool deck.
While masks do not have to be work in the pool or hot tub, if you are sun bathing or otherwise lounging around the pool deck, a face mask will be required to be worn.
Specifically, face masks are required in all areas of the pool deck unless you're in the water, where you should continue to observe physical distancing.
For the outer decks, Royal Caribbean says, "On Singapore cruises, face masks are required on the outer decks, except while riding the FlowRider." Whether or not that refers to a change in policy for cruises elsewhere remains to be determined.
Need to wear face masks while waiting in line for water slides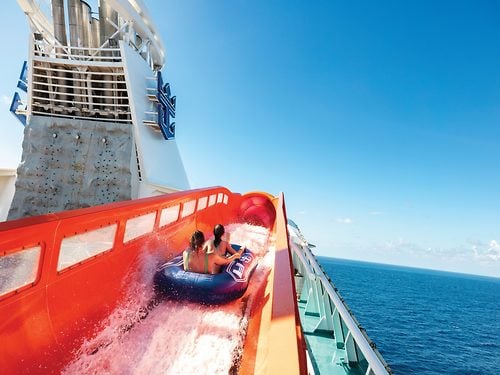 The logistics of this rule are going to be interesting to see, but if you are in line for the FlowRider or waterslides, you will have to wear a mask.
Since you cannot carry the mask with you down the slide or while on the FlowRider, there must be a means of retrieving it after the experience is complete.
Private appointments for shopping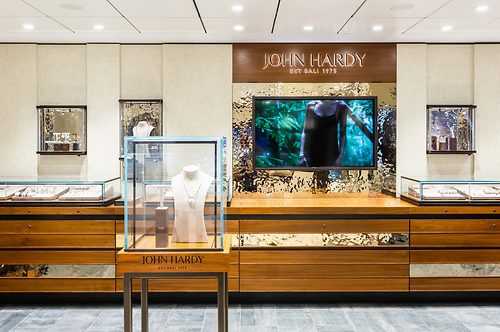 Shops onboard cruise ships will have limited number of shoppers at once, and will offer private appointments by request.
It is not clear if private appointments will be available for every shop, or just the high end stores.
Complimentary face mask and hand sanitizing gel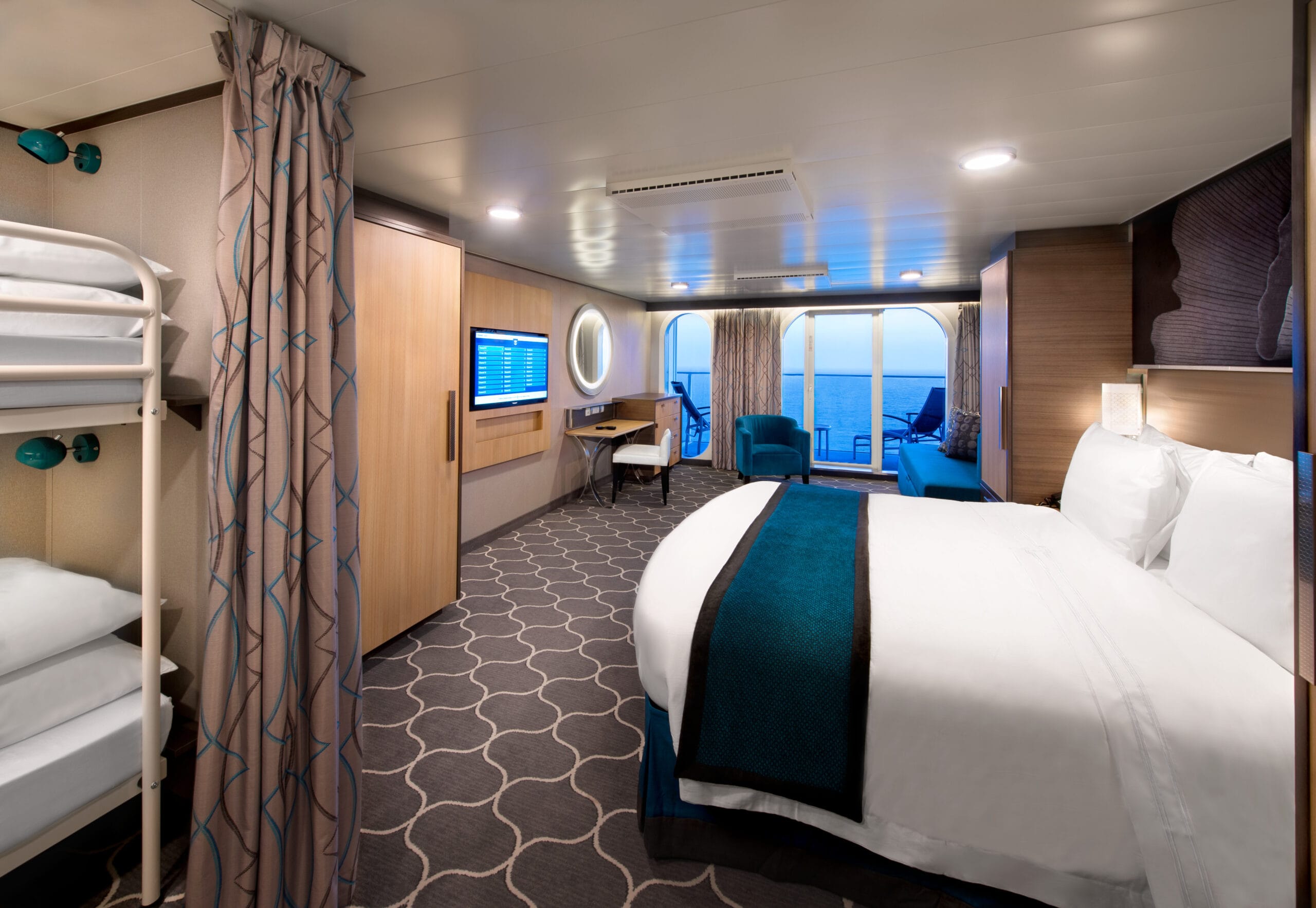 Under the stateroom protocols, Royal Caribbean says it will offer complimentary face mask and hand sanitizing gel upon your arrival into your room.
Of course, you will need a face mask in the cruise terminal and elsewhere leading up to getting to your room, but there may be alternative mask options provided by the cruise line.
Contactless room service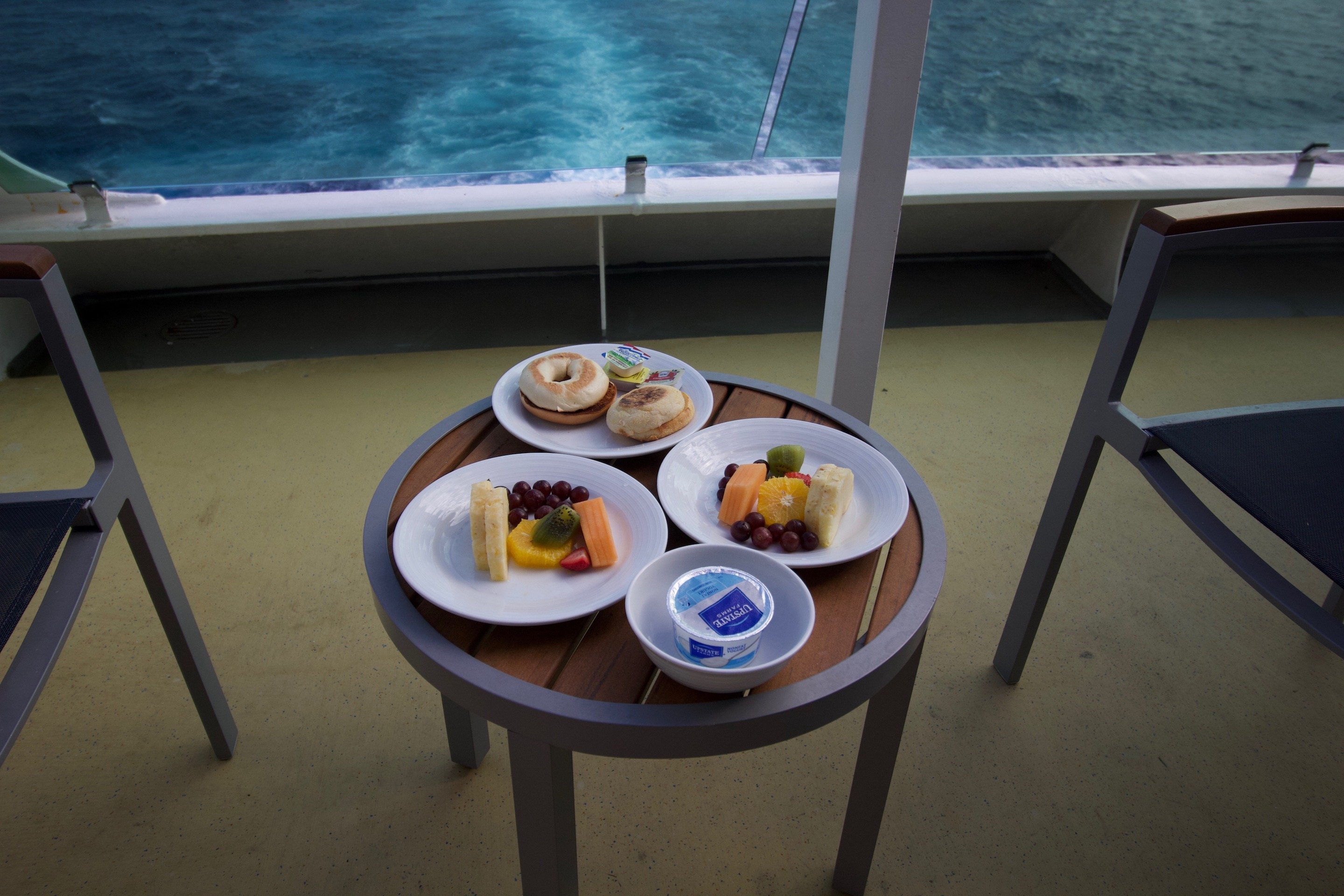 Another change to the old ways of doing things, room service delivery will be contactless.
Instead of the room service crew member entering your room and bringing you the food, they will drop it off, similar to how food delivery has changed on land.
No dinner buffet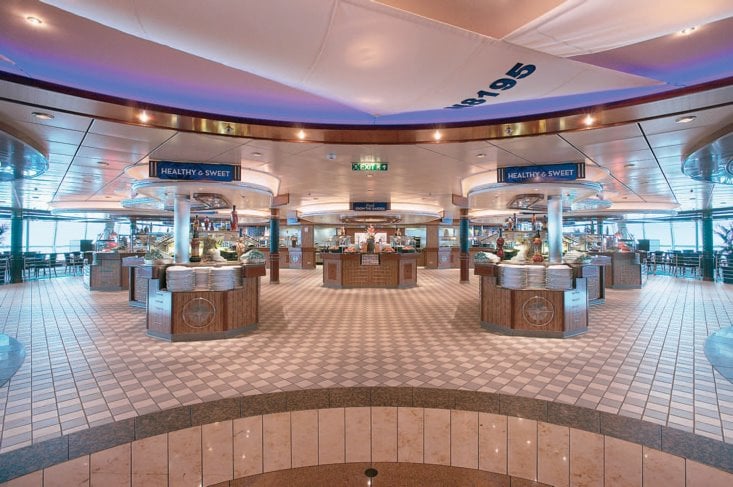 Royal Caribbean states on its website that the Windjammer buffet will not be open for dinner while there is reduced capacity onboard.
Buffets will now be served by crew rather than self-service, and more covered or wrapped grab-and-go items will be made available for your convenience at buffets and cafes around the ship.
In addition, reservations for the Windjammer buffet will be recommended, but not completely necessary. Royal Caribbean says they will "gladly" accommodate walk-ins when availability permits, but reservations are recommended for the Windjammer buffet due to limited capacity.
No karaoke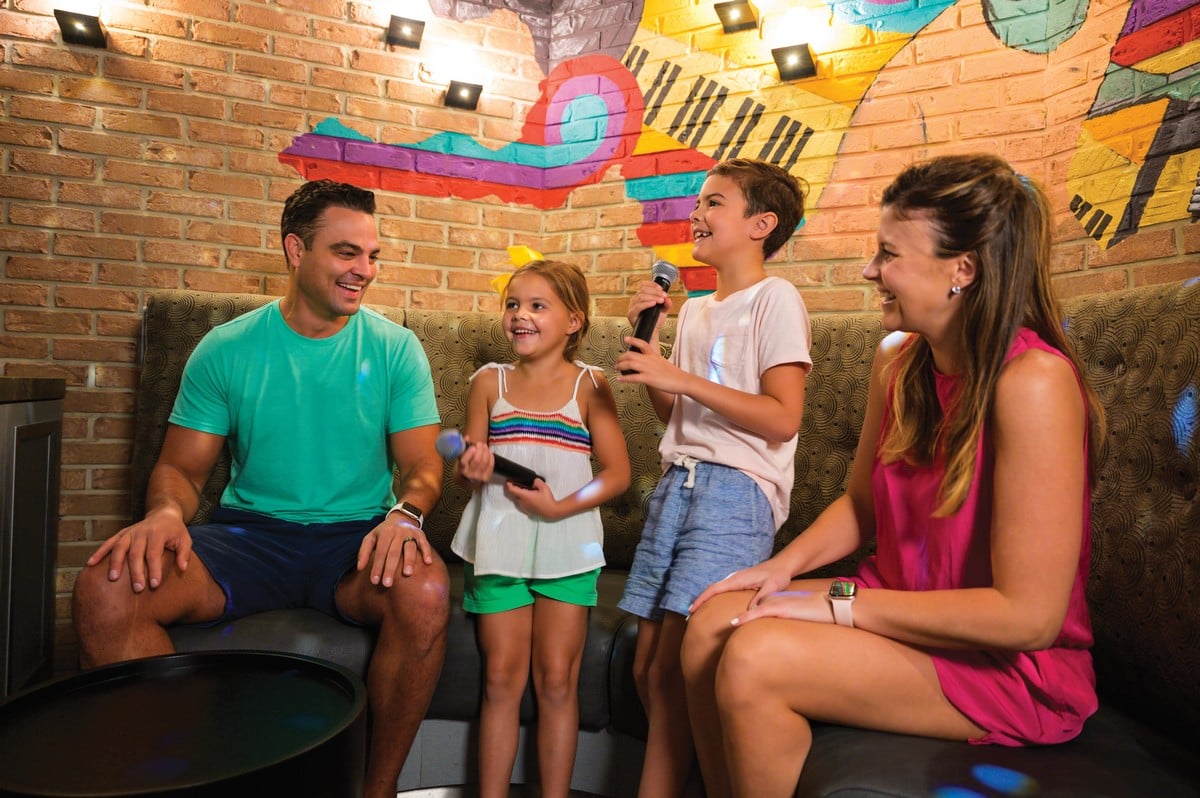 Certain activities have been deemed simply not safe to be offered onboard, including karaoke, laser tag, parades and themed parties.
While Royal Caribbean says they will still offer a great deal of entertainment variety, these particular events will be absent.
Appointments will be required at the gym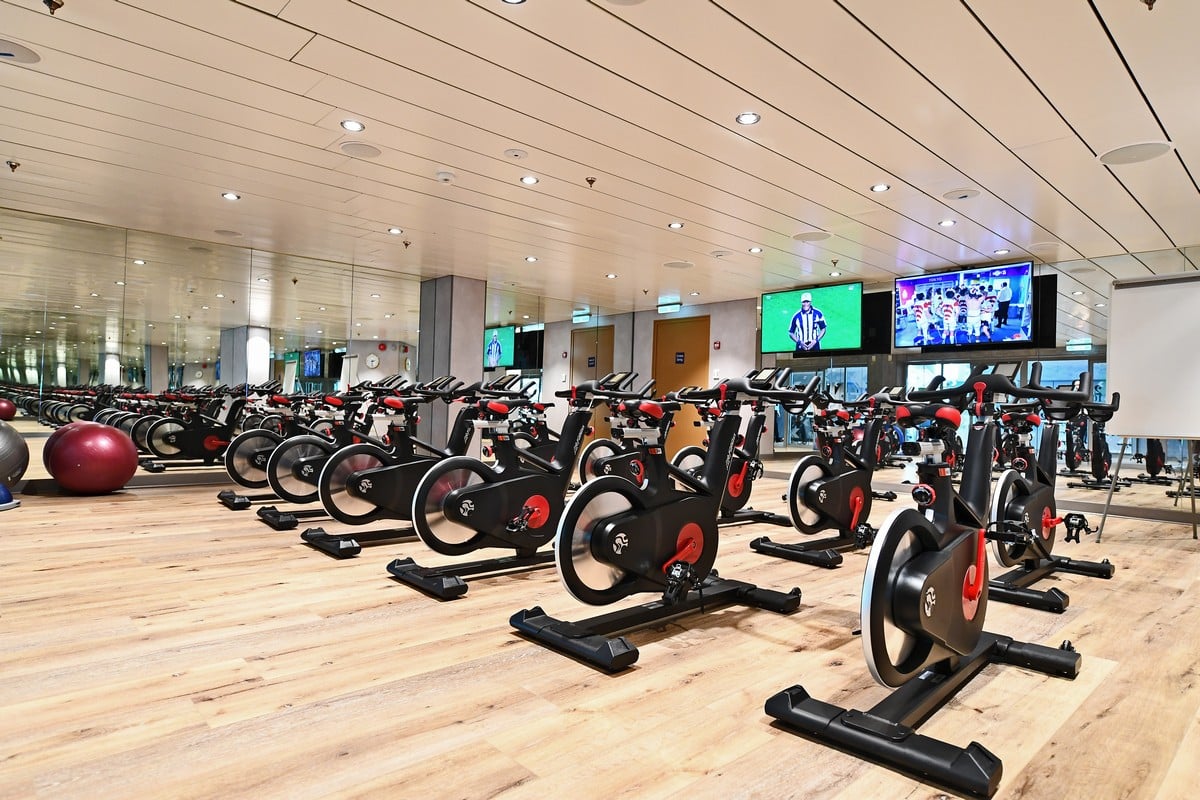 Staying fit is a major priority for a lot of guests, and while the fitness center will be open, it will have a limited capacity.
The gym will still be available but due to limited capacity to allow for physical distancing, appointments will be required. 
Face masks will be required inside the gym, unless you are performing strenuous exercises, such as participating in fitness classes or using cardio machines like the treadmill, rower, and stair stepper. 
Temperature checks conducted by kiosk or by your stateroom attendant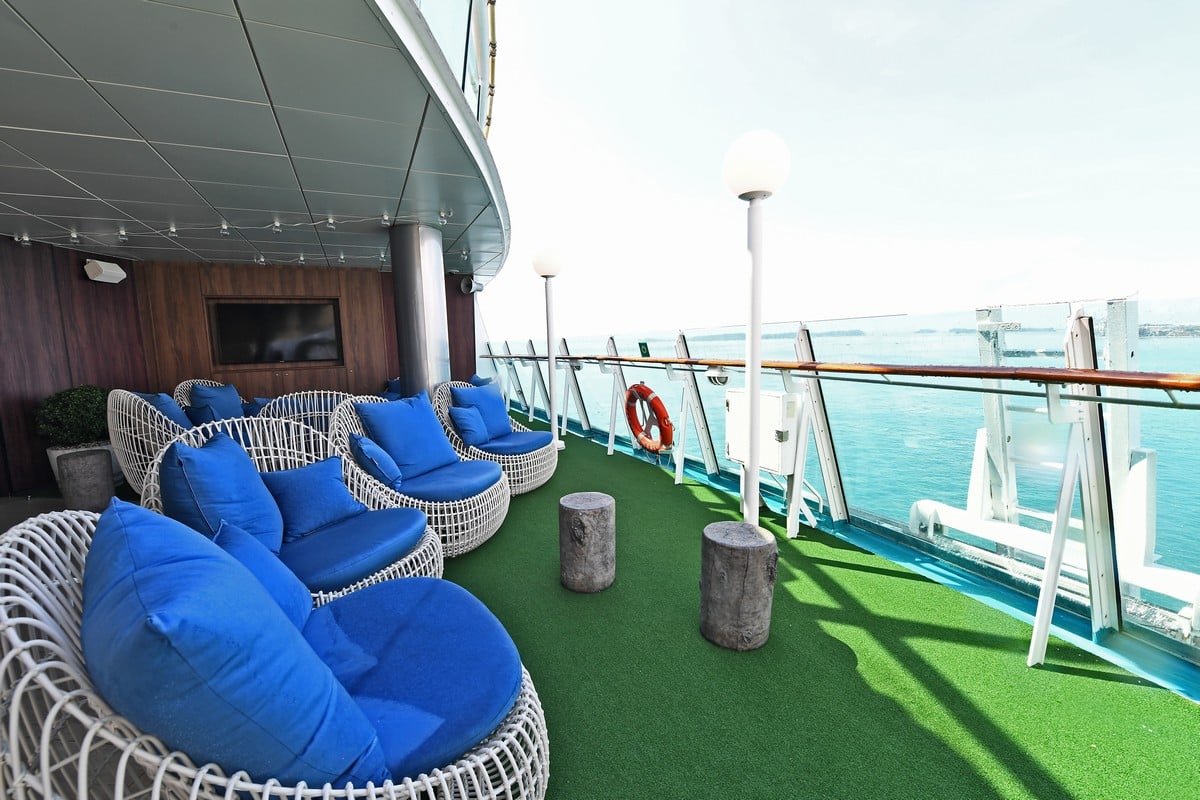 Every day there will be a mandatory temperature check in the afternoon using touchless thermometers.
It will be performed via kiosk or by your stateroom attendant. Both guests and crew members have their temperature checked daily.