In:
Perhaps no other new protocol for cruise ship guests is as hotly debated as the role masks will play when cruises resume.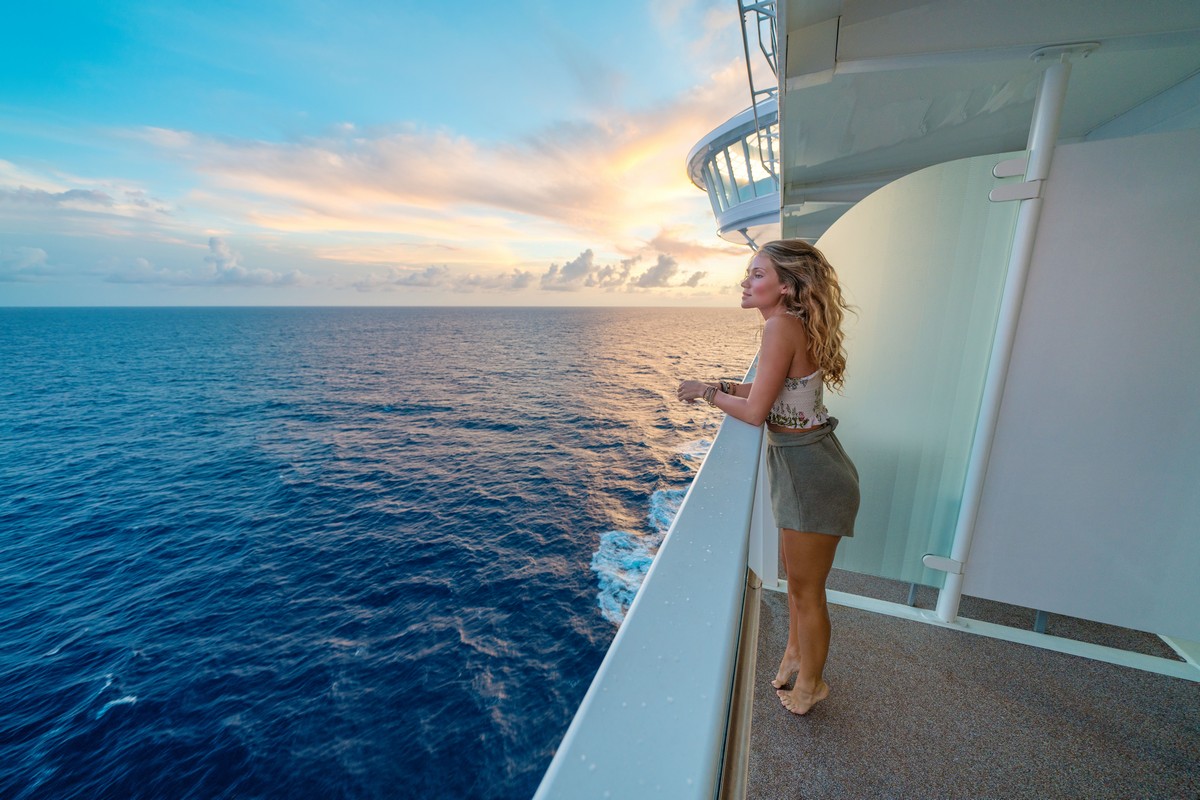 Wearing a mask has unfortunately become a divisive topic, and many RoyalCaribbeanBlog readers have voiced their disdain (or indifference) to wearing a mask once cruises resume.
With Royal Caribbean releasing its new Royal Promise health protocols, here is a look at what the new rules say about wearing a mask onboard.
Masks will be required
Wearing a mask in some, but not all, areas of the cruise ship will be compulsory when cruises resume in Singapore (and elsewhere eventually) in December.
All guests and crew will be required to wear a mask onboard.
Specifically, Royal Caribbean says guests should wear face masks in nearly all public settings regardless of physical distancing measures but will not be required to wear face masks in their own stateroom.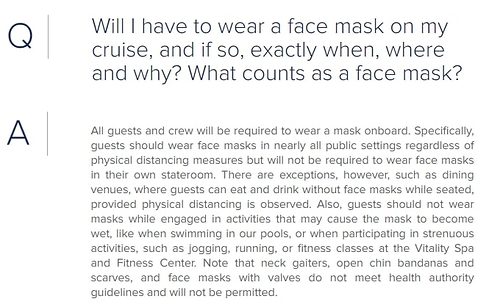 There are exceptions, however, such as dining venues, where guests can eat and drink without face masks while seated, provided physical distancing is observed. All restaurant seating will be arranged to allow for physical distancing, so guests can eat and drink without face masks while seated, and tables and chairs will be disinfected.
Also, guests should not wear masks while engaged in activities that may cause the mask to become wet, like when swimming in our pools, or when participating in strenuous activities, such as jogging, running, or fitness classes at the Vitality Spa and Fitness Center.
Face masks will be required at all bars or nightclubs when not seated and actively eating or drinking with your party. 
Crew members will wear masks at all times, and gloves.
Types of masks not allowed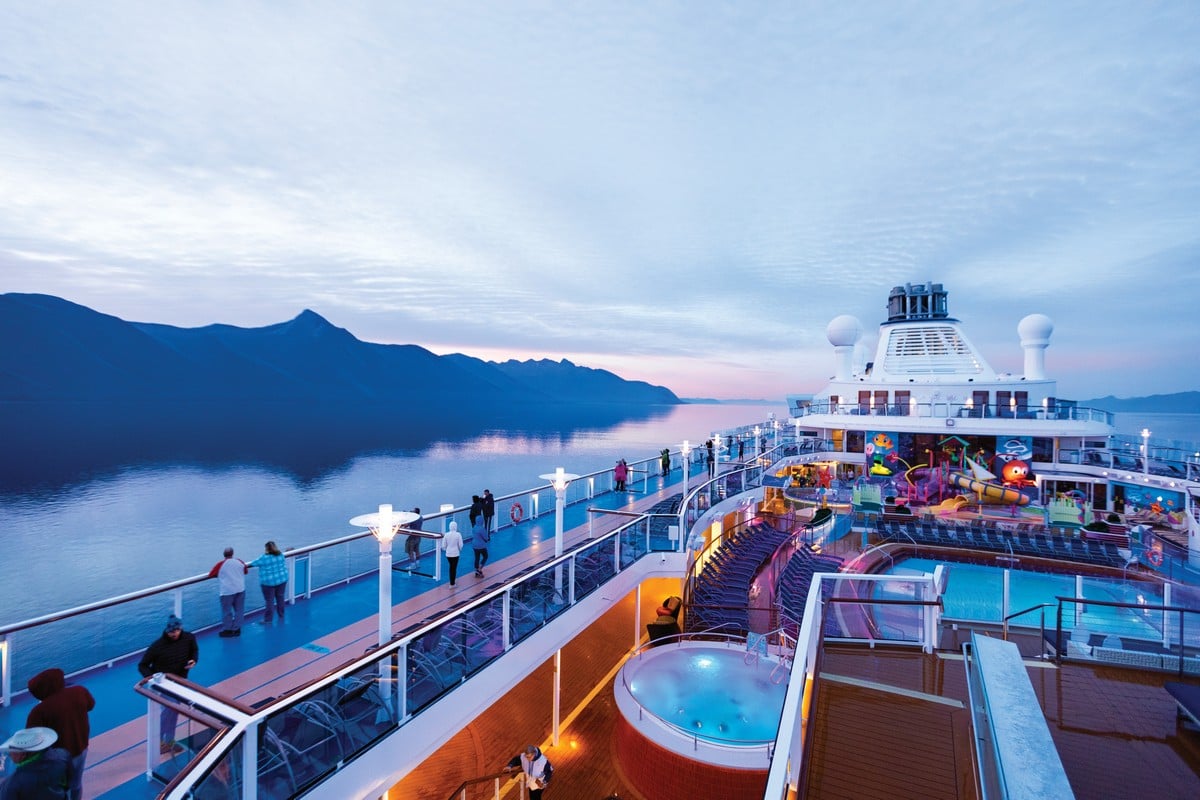 Not every kind of mask will be allowed, with the cruise line following CDC recommendations.
CDC recommends that masks have two or more layers, be worn over the nose and mouth, be worn by individuals two years of age and older, and should not be worn by children younger than two, people who have trouble breathing, or people who cannot remove the mask without assistance.
The following type of masks are not allowed on Royal Caribbean:
neck gaiters
open chin bandanas and scarves
face masks with valves
How will Royal Caribbean enforce face mask protocols?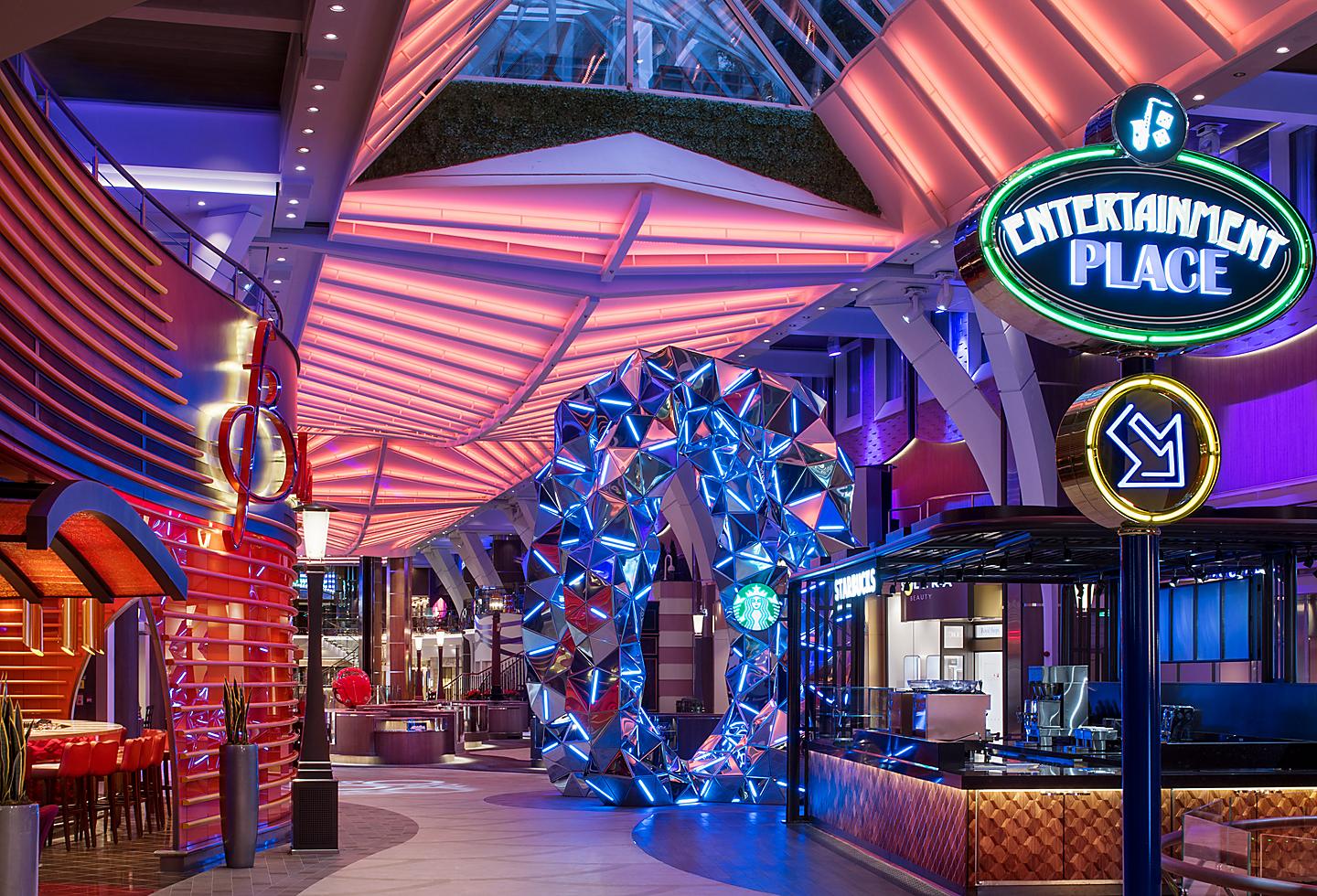 You will find safety ambassadors on its cruise ships who will be tasked with enforcing the Guest Health, Safety, and Conduct Policy as well as the cruise line Refusal to Transport Policy.
Shoreside, safety ambassador teams will work with local authorities to enforce both our Guest Health, Safety, and Conduct Policy and any applicable laws.
Failure to follow any of our policies or any applicable laws may result in enforcement action, up to and including denial of boarding or removal from Royal Caribbean cruise ships.
Masks are a temporary change
If having to wear a mask on a cruise is a deal breaker for you, then the good news is it is not intended to be a permanent change.
The Healthy Sail Panel recognizes that as disease prevalence goes down, face covering requirements may be loosened over time based on the latest available scientific data, public health agency recommendations, and risk modeling.
Royal Caribbean Group Chairman and CEO Richard Fain spoke about the need for masks initially, "It is one of the single most effective things you can do to reduce the transmission of this disease. And at least when we start, it will be an important part of the process."
"There are people who object to doing so and won't do so, but we will make sure they understand that that is, at least in the beginning, a part of the experience. And if they don't want to wear a mask, then they shouldn't come on the cruise."
"At least in the beginning, it will be an important part of our protocols on board. And I think a lot of people understand the need to protect against transmission on board."