In:
There is now a new option to get your pre-cruise Covid-19 test at the cruise terminal.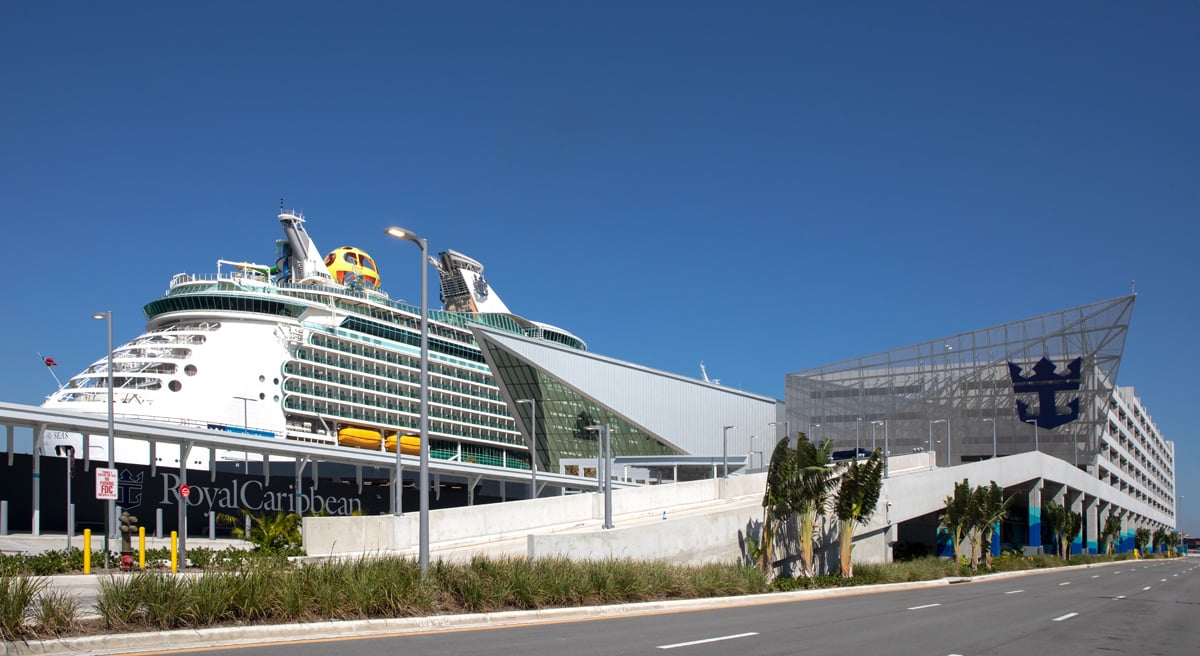 Royal Caribbean announced it will offer boarding day test at the port on a limited basis.
Royal Caribbean said the new pre-cruise tests are "a last option if you simply can't find a pre-cruise test or could not secure results in time."
The terminal tests are only available for fully vaccinated passengers and available by appointment only.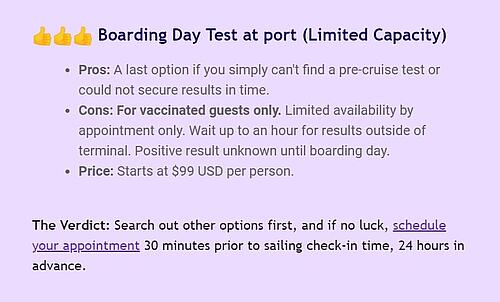 The test will start at $99 per person, and guests will wait up to an hour for results outside of terminal. 
To book a test, schedule your appointment 30 minutes prior to sailing check-in time, 24 hours in advance.
These test options are for guests in the U.S. — international guests can use them only once they have arrived in the U.S.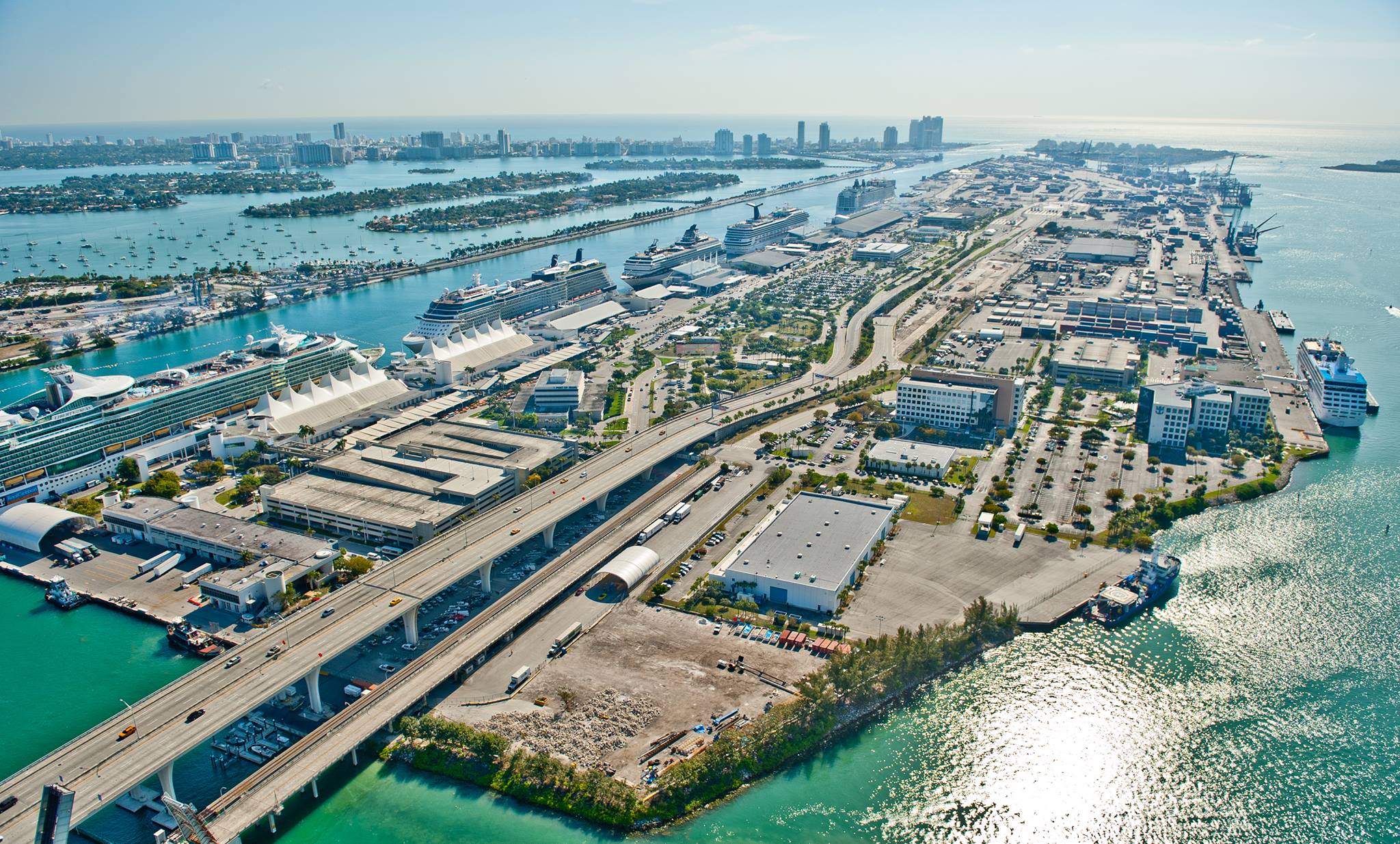 Adding the new tests at the terminal is seemingly in response to guest feedback that getting a pre-cruise test is sometimes difficult due to overwhelming demand for Covid tests around the United States.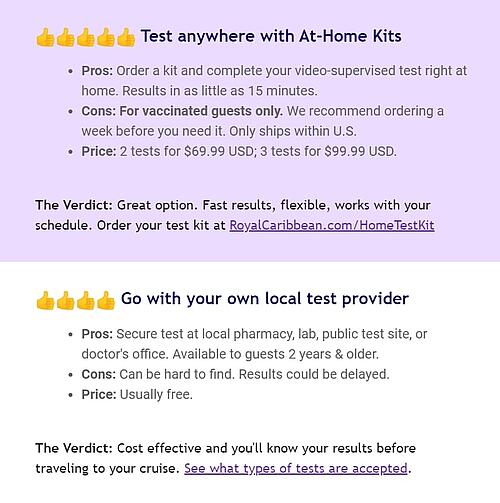 Royal Caribbean states it prefers guests use the at-home test kits, which can be ordered in advance of the cruise and are cheaper than the terminal testing.
Two at-home tests can be ordered for $69.99 USD; 3 tests for $99.99 USD.
You can order your test kit at RoyalCaribbean.com/HomeTestKit
Of course, guests can still opt to get a test done at a local pharmacy, lab, public test site, or doctor's office. 
Royal Caribbean's pre-cruise testing requirement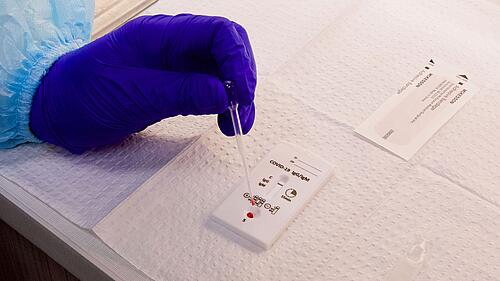 Regardless of which test you get, all passengers must get a pre-cruise Covid-19 test done within a few days of the cruise.
Guests age 12 or older must must show a negative COVID-19 test result for a PCR or antigen test taken no more than 2 days before boarding day.
Unvaccinated kids age 2 to 11 must show a negative test result for a PCR or antigen test taken no more than 3 days before boarding day. Kids' pre-cruise test cannot be taken on boarding day, because that may affect the sample taken during the kids' test at the terminal. Guests under 2 years of age do not need to complete a pre-cruise test.
Kids will take a complimentary PCR test when checking in at the terminal."