In:
If you are looking for some ideas on how to splurge on your Royal Caribbean cruise without breaking the bank, here are my top picks for how to spend less than $100!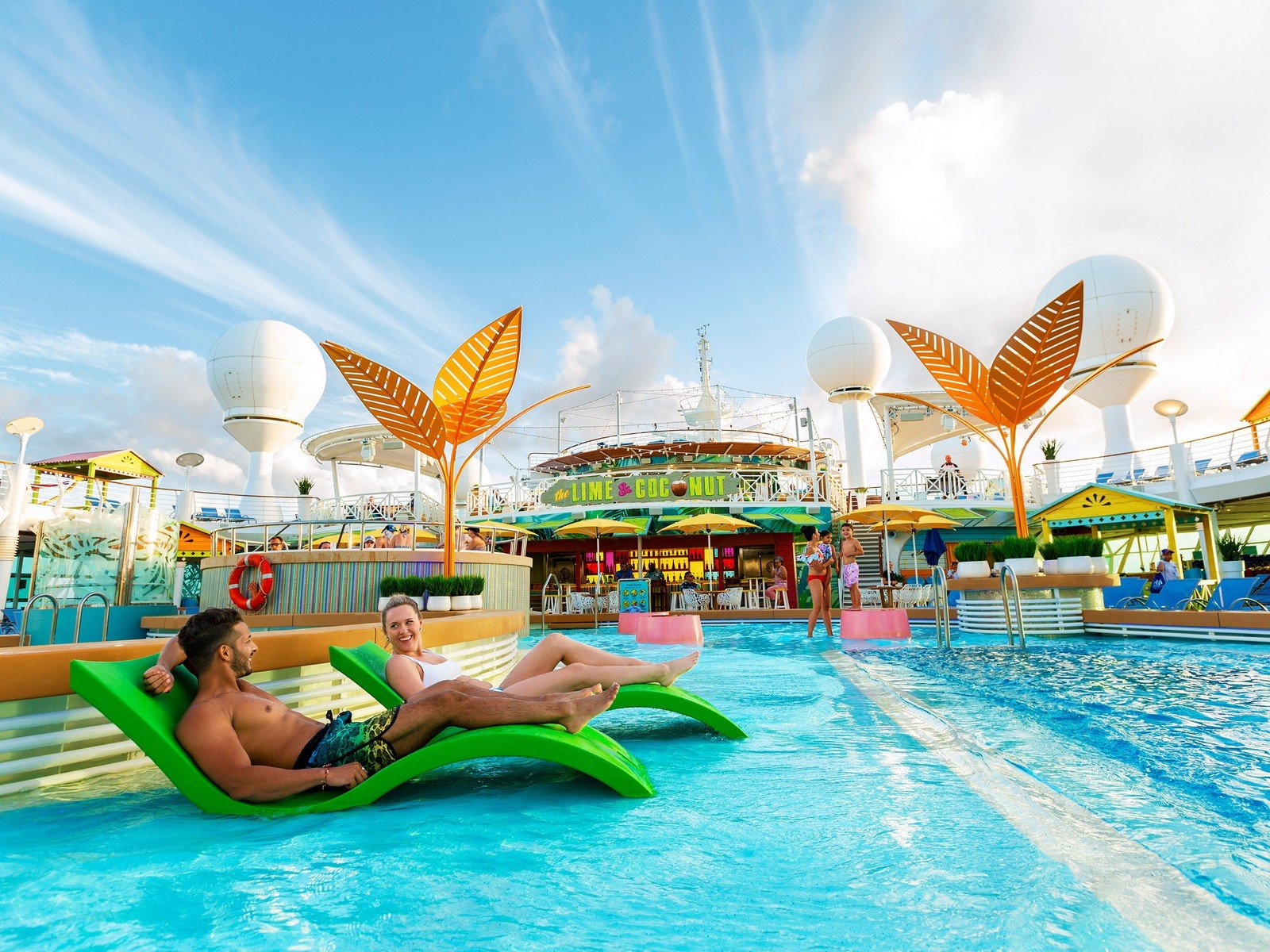 Each of these items costs less than $100 per person, and offers a different and fun way to enhance your cruise vacation.
Sushi making class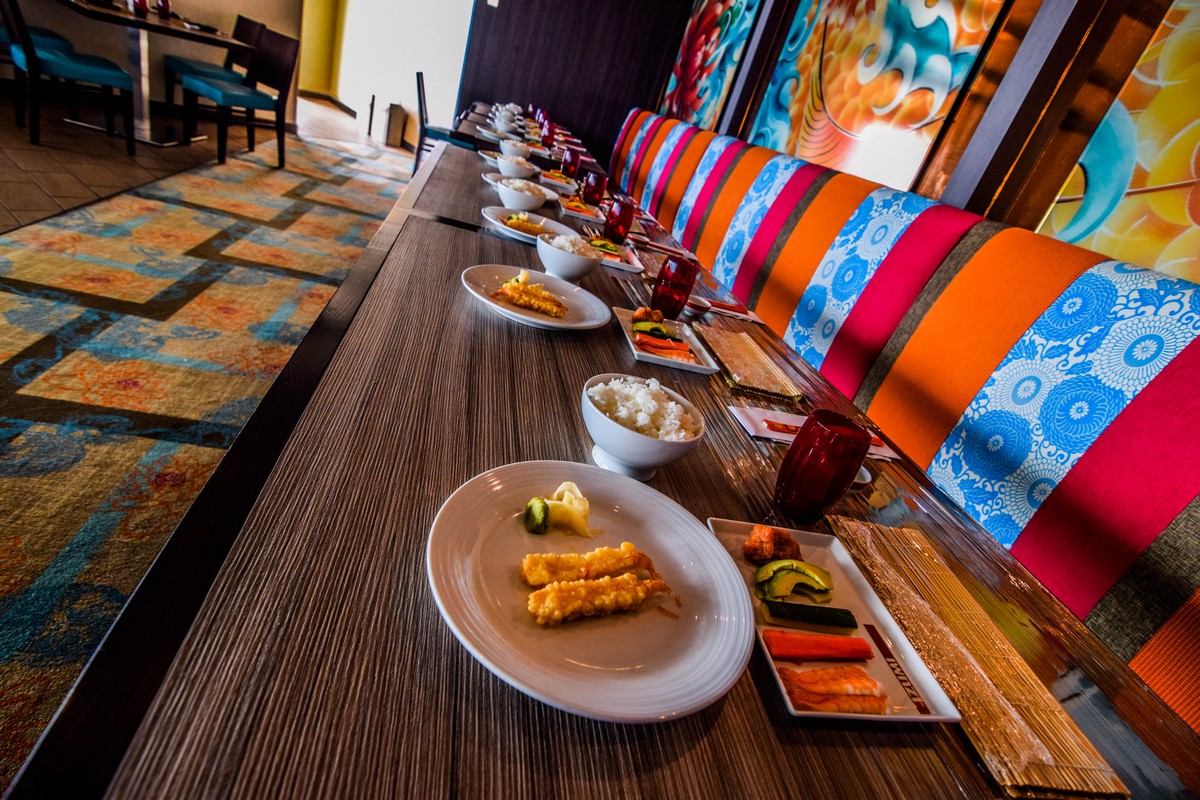 One of the most enjoyable activities I have ever done on a Royal Caribbean ship was trying the On A Roll sushi making class.
This is a combination of learning the basics of sushi making, along with a lot of food.  It is really more of a meal than an educational experience, but it provides a fun way to learn how to make a few different types of sushi.
If you like sushi at all, this is well-worth trying out and be sure to come hungry.
Specialty restaurant dinner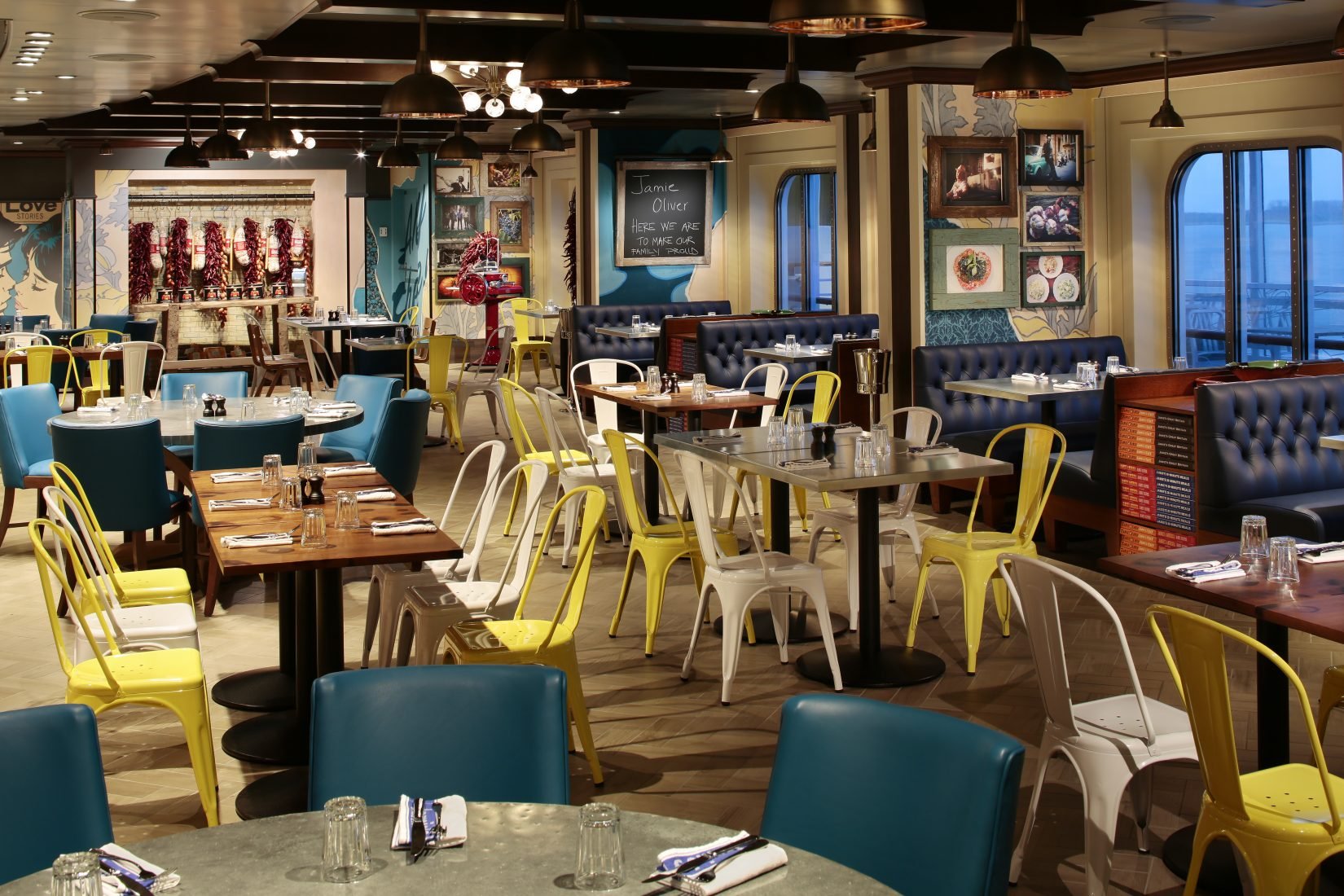 When in doubt, eating is a great idea for how to spend some money and Royal Caribbean's ships offer exquisite specialty dining options.
The complimentary food onboard is great, but sometimes you want something different, and a dinner out at a specialty restaurant is a great way to spend $100.
Each restaurant has its own pricing, but most restaurants should cost less than $100 for two people to dine there (although a few will cost more).  
Giovanni's Table, Chops Grille, Jamie's Italian, Portside BBQ and Izumi sushi should all come in right around that $100 mark for two guests, and you will walk away very satisfied.
If you plan to eat at more than one specialty restaurant, consider instead buying a specialty dining package (although it will likely cost more than $100).
WOWbands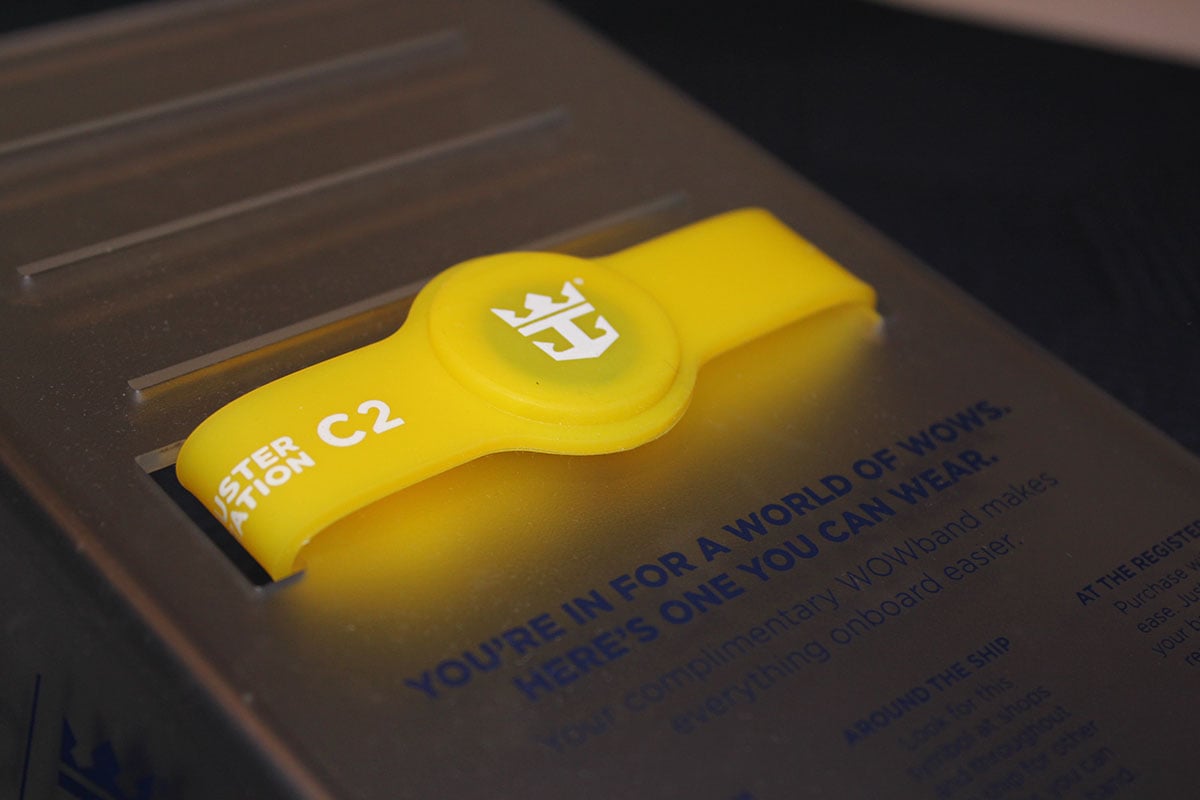 At just $5 each, a WOWband is a must-buy for me on any cruise I sail on these days.
WOWbands are RFID bracelets that are available on most Oasis and Quantum Class ships.  They work in conjunction with your SeaPass card to provide convenient access to your room, charging options, and being able to check-into activities.
Considering the low cost, I think it is well-worth it, and the bands can be exchanged for new bands on future sailings (most of the time).
Coco Beach Club access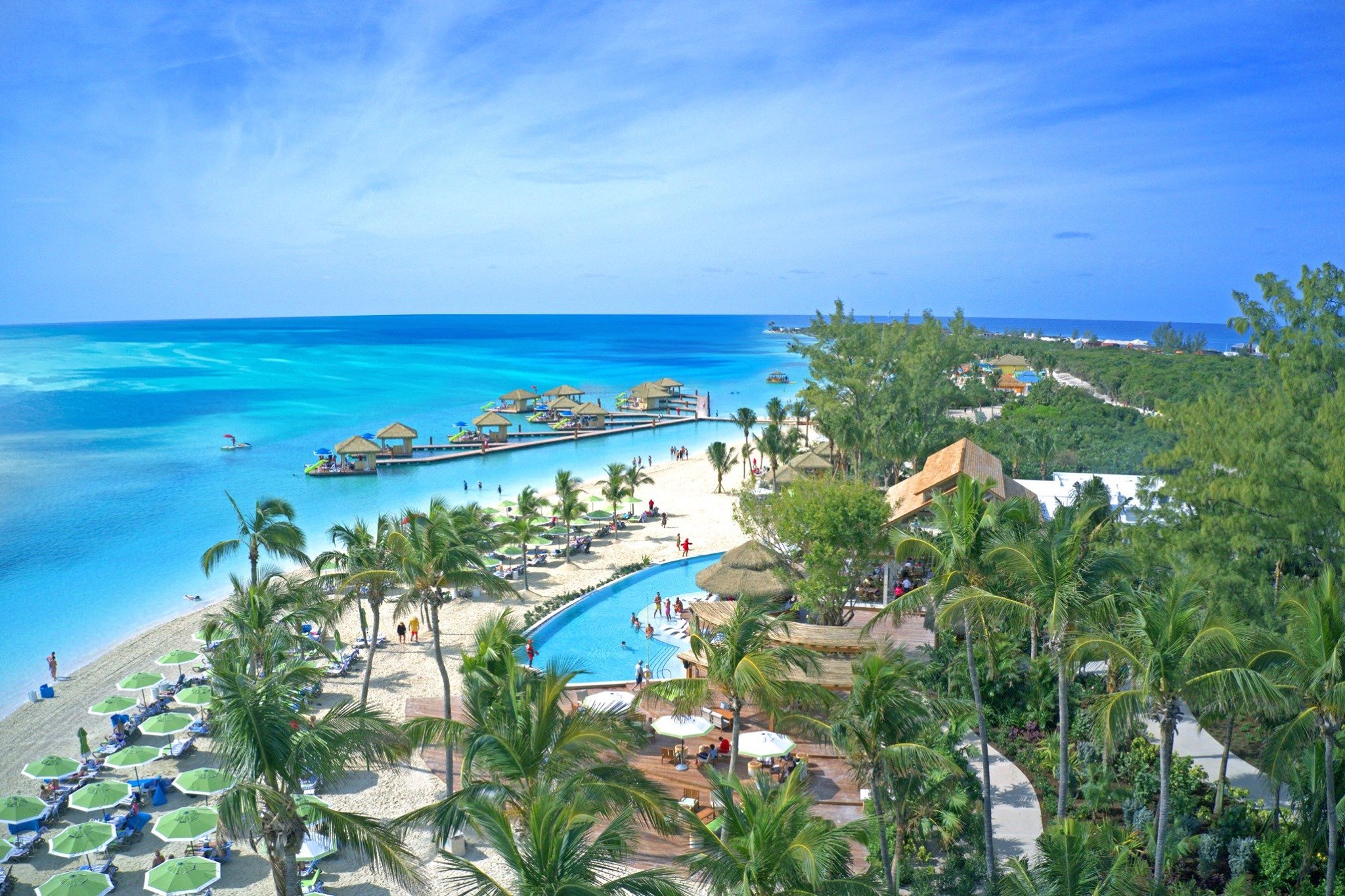 If you can book the Coco Beach Club at Perfect Day at CocoCay for less than $100 per person, then I think this is a great way to spend the money.
The private Coco Beach Club enclave debuted in early 2020 and its popularity shot up rapidly along with the price.
The service, ambiance and upgraded food and amenities all make a day at the Coco Beach Club totally worth it, if you can get it at the right price.
For $100 or less per person, I think it is worth booking.  If the price comes in higher than that, I would probably consider booking a CocoCay cabana instead.
Sip. Tour. Brunch.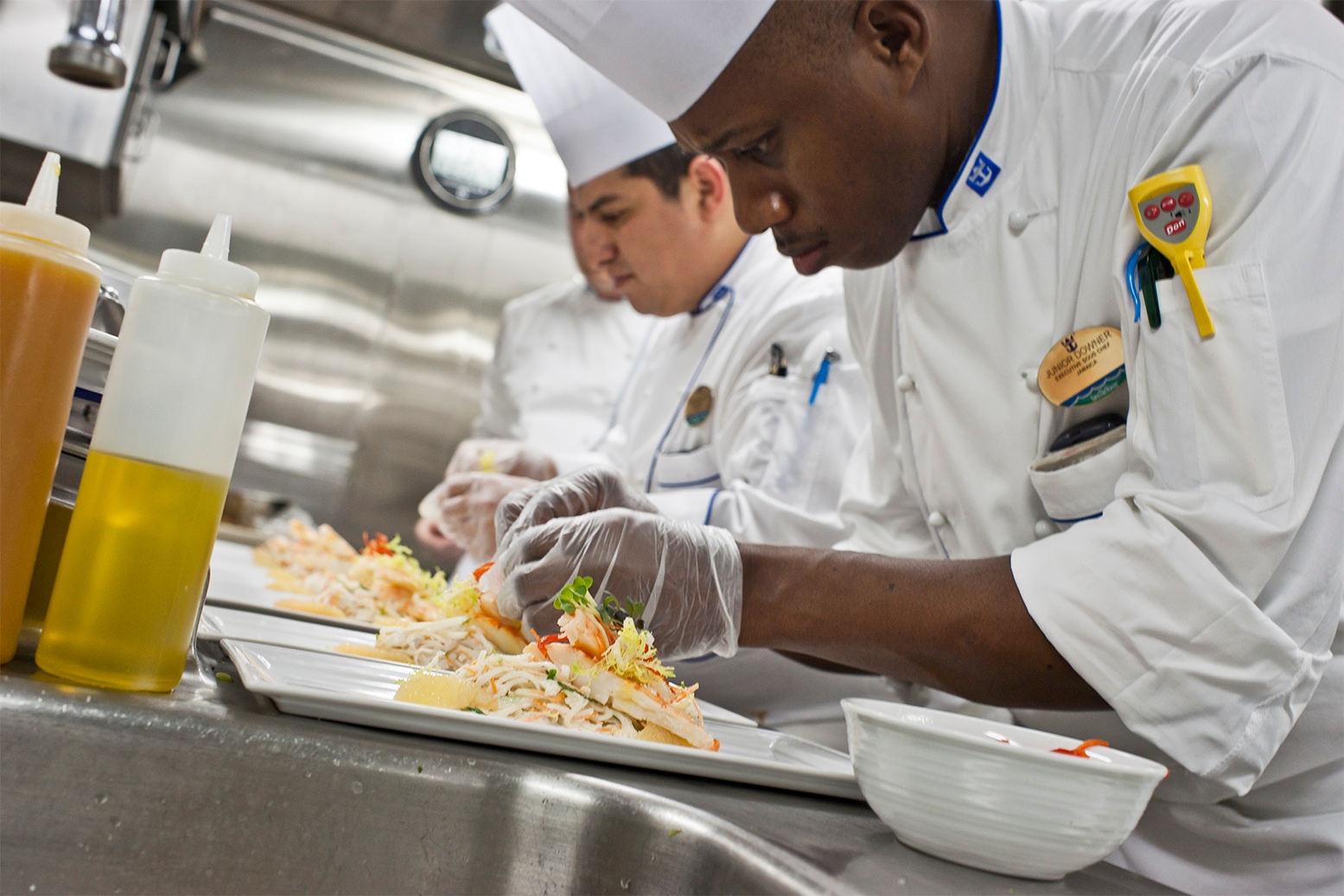 Another relatively new option has garnered rave reviews by many cruisers, the Sip Tour Brunch.
This activity combines unlimited champagne with a backstage tour of the ship's galley (the cruise ship's kitchen).
Not only do you get to see how Royal Caribbean manages to serve up thousands of meals for guests everyday, but you get to enjoy brunch in the Main Dining Room complete with unlimited sparkling wine.
Up, Up & Away helium balloon ride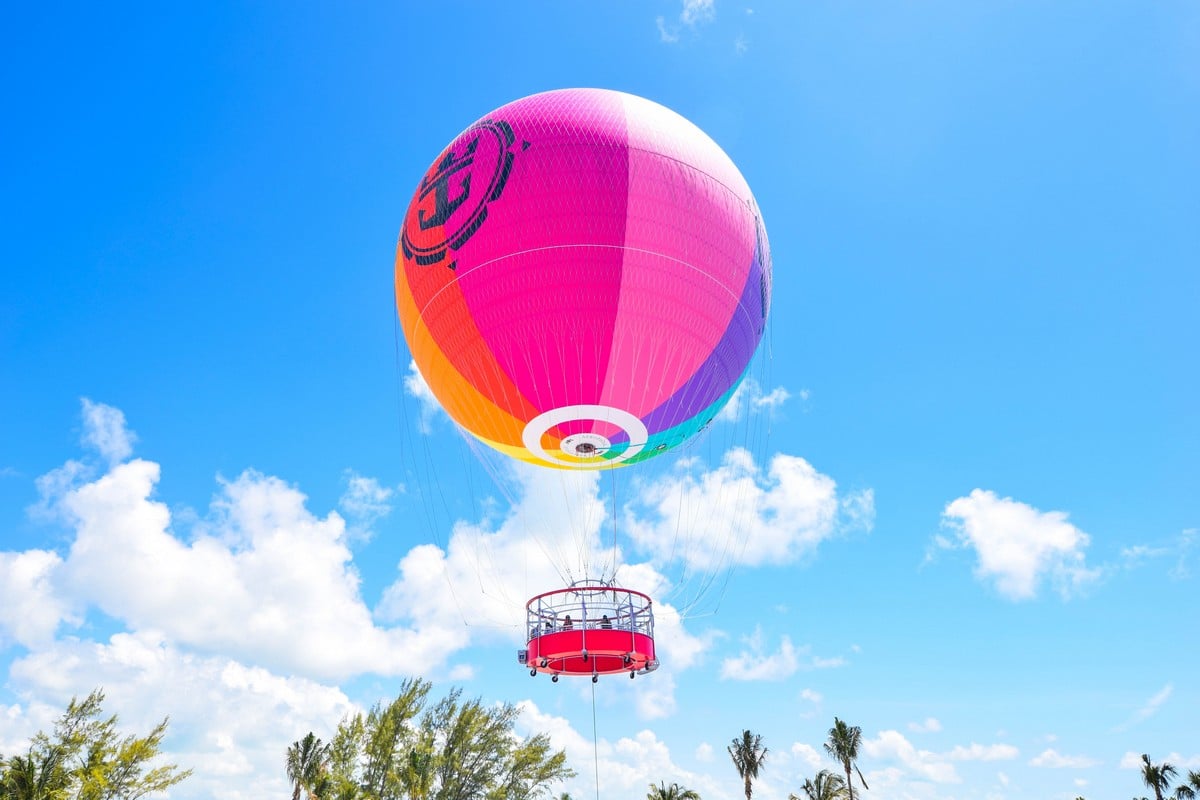 The Up, Up & Away helium balloon ride is a great way to splurge during your visit to Perfect Day at CocoCay without spending a lot of money.
Up, Up  & Away will take you up to 450 feet up in the air to provide the highest vantage point in The Bahamas. The views at the top are incredible, and you can maneuver around the balloon to take it all in.
Be sure to bring your camera, because you will find some amazing photo opportunities.
Learn how to decorate cupcakes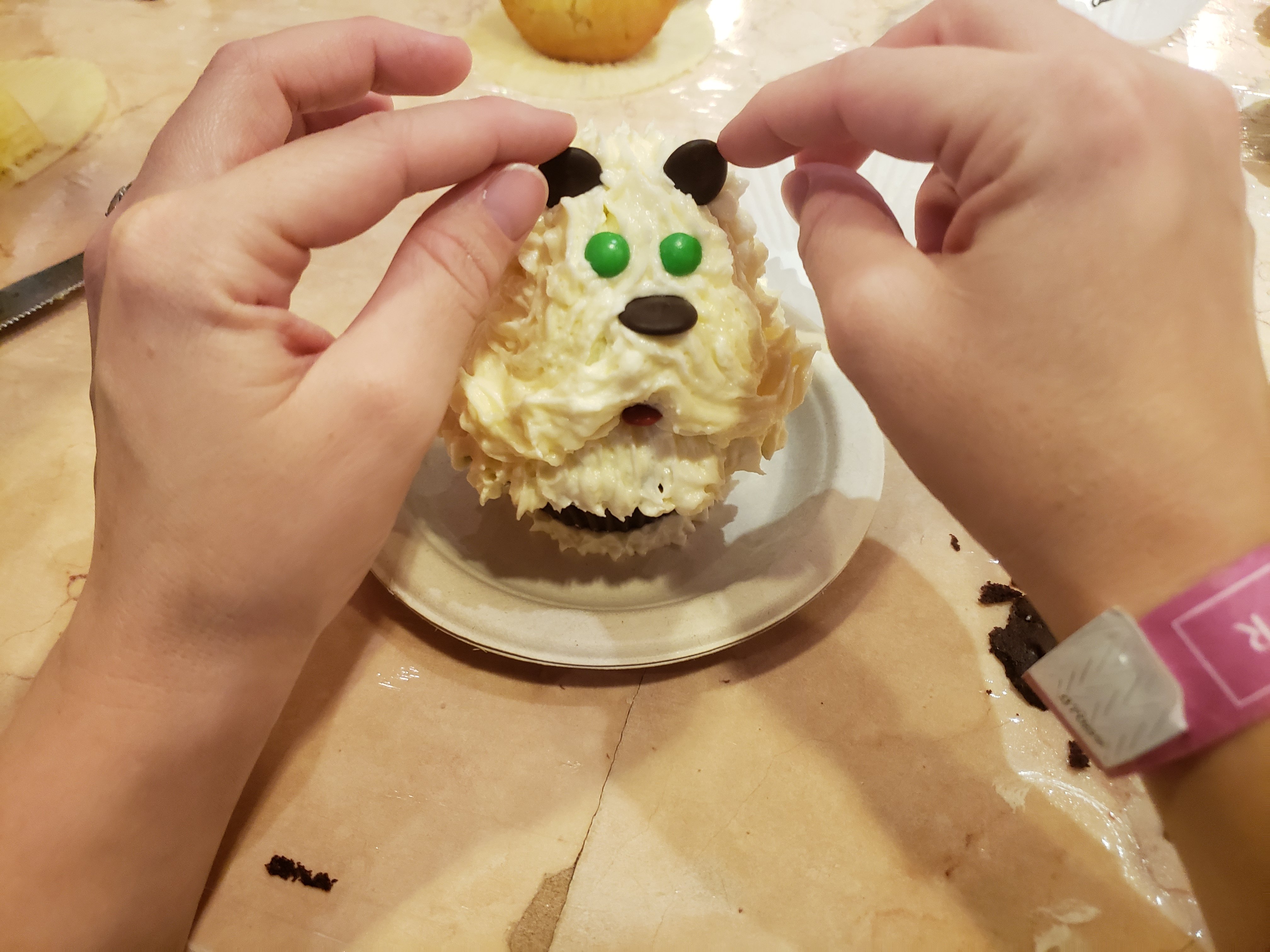 A really fun family activity is the Sprinkle Time Cupcake Decorating Class, which allows anyone to try their hand at making really fun cupcakes...and then eating them.
If you enjoy watching those cooking competition shows where people create awesome looking desserts, this is the next-best way to live out your dream of being one of those chefs.
In 45 minutes, you will learn how to make a fun looking over-the-top cupcake that is appropriate for guests of all ages.
Stateroom decorations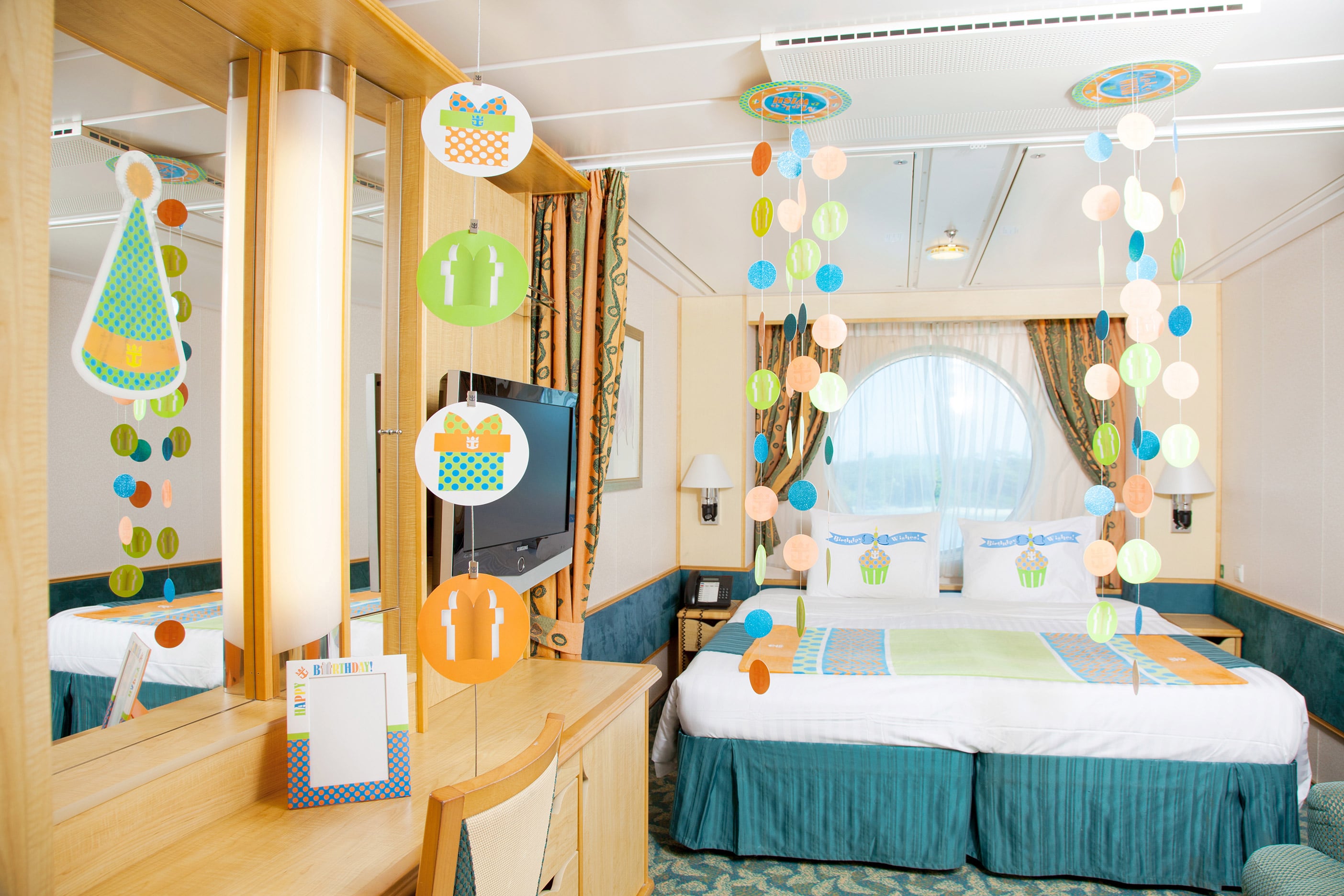 If you are celebrating a special occasion on your cruise, you can buy stateroom decorations that will be delivered and set up for you onboard.
There are stateroom decorations for an anniversary or birthday, and it can be a great surprise for that special someone since Royal Caribbean will set it up before you arrive.
You can find the stateroom decorations options on Royal Caribbean's Cruise Planner site under the "Gifts & Gear" section of the "Internet & More" category.
Onboard photo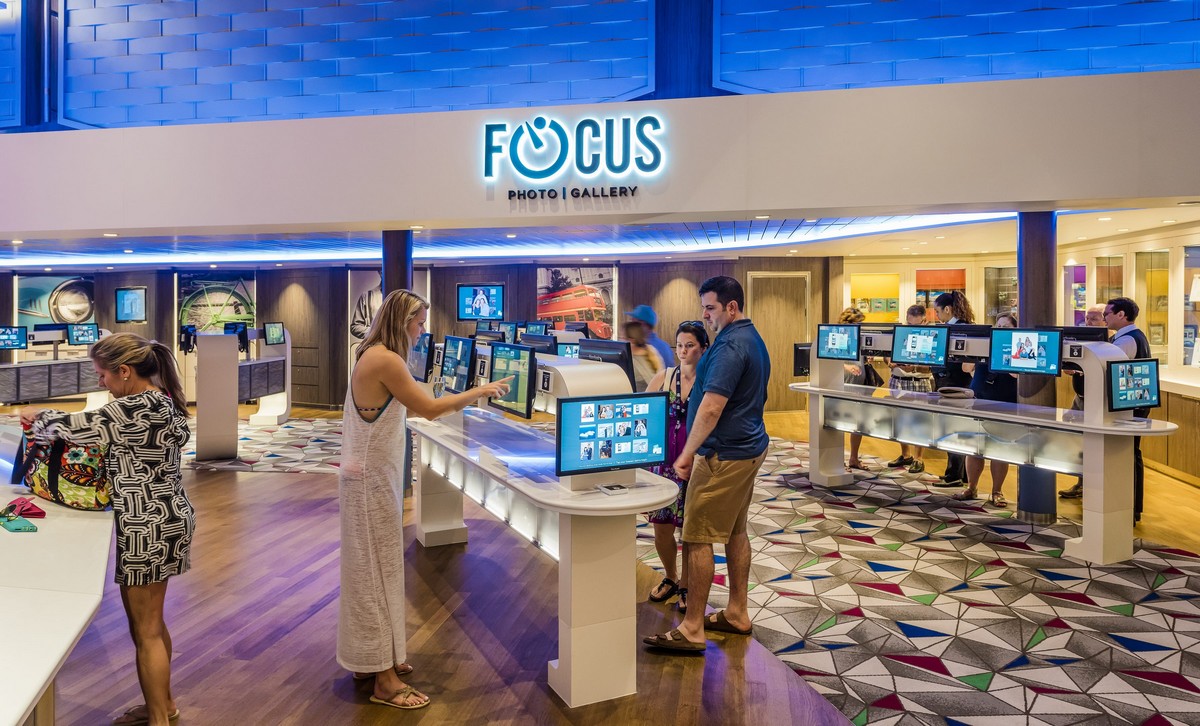 While $19.95 for one photo is a lot of money, I do think getting that perfect family portrait that you can hang on your wall or put on your mantle is definitely worth it.
Each night of the cruise, there will be photographers around the ship to take your photo. There is no cost to take the photos, and later you can stop by the Photo Gallery to see how the prints came out.
If you spot one that you really like, you can buy it to bring home.  
I like that there is very low pressure to take the photos or to buy them, and getting a good family photo that you will want to show off later is worth $20 in the grand scheme of things.
Escape room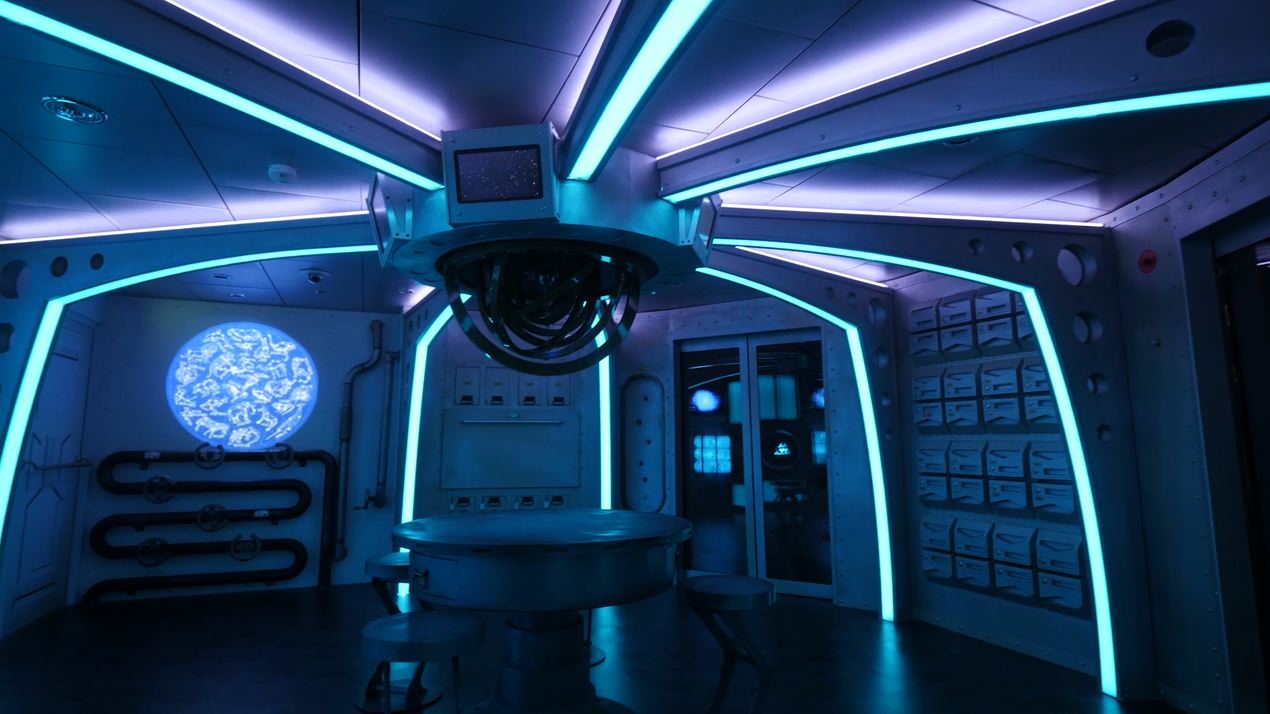 One of my favorite onboard activities is the escape room games that are available on more and more Royal Caribbean ships.
Each escape room challenges guests to solve a series of puzzles and clues in a limited amount of time.
Every escape room is different, and it is a completely different kind of cruise ship activity than you will usually encounter onboard. It is especially fun if you have a large family or group that enjoys competition.