In:
While Royal Caribbean confirmed in May that it would offer overnight visits to its private island in the Bahamas, we now have a bit more detail as to why it is simply not feasible.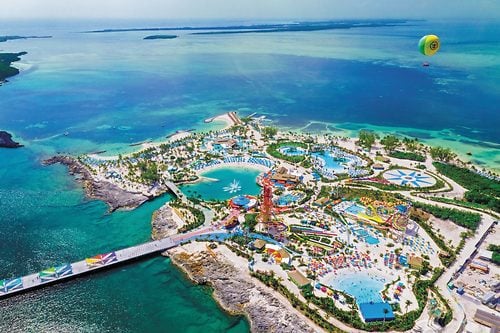 Royal Caribbean International CEO Michael Bayley spoke on this topic during a webinar with travel agents on Wednesday, after being asked if the cruise line was considering overnight stays at Perfect Day at CocoCay.
"I've been considering overnight stays for Perfect Day almost since the beginning. One of the issues that we had, ironically, was that we had we had so much so many ships going there, it became problematic. Part of the ongoing capital investment in Perfect Day was allowing us to accommodate additional ships so we could have one ship stay overnight."
As you might imagine, nearly half a year of not being able to offer cruises has taken its toll on the cruise line.
"And sadly, a lot of our capital projects that were lined up were put on hold, obviously, because of the fact that we got no revenue coming in."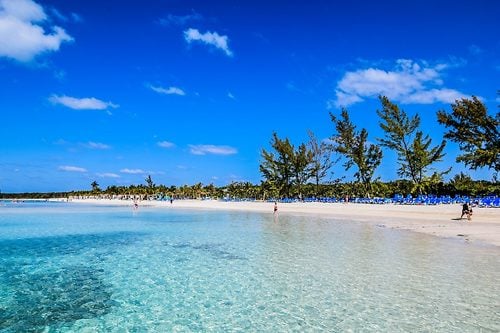 This adds onto what Royal Caribbean Senior Vice President of Sales and Trade Support & Service Vicki Freed indicated that they heard from guests they enjoyed the day on the island, but evenings on the ship.
"But as of now, it doesn't look like we will be doing overnights because our guests, even with our late night stays, once they want to come back, they really do want to come back onto the ship and enjoy the fine dining and they want to enjoy the entertainment that we have onboard."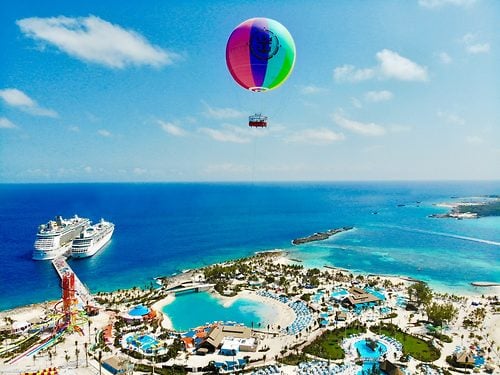 Mr. Bayley did wrap-up by describing an overnight stay scenario as a "crown jewel" to the private island's offerings once cruises resume.
"When we do return to service, it will be phased in. It will not be like a light switch where suddenly the switch is on and everything's suddenly operating."
"But certainly that is kind of the crown jewel of our return to service will be Perfect Day."