In:
If there is one aspect of cruising that concerns some new cruisers, it is the idea they might have to sit with other guests for a meal during their cruise.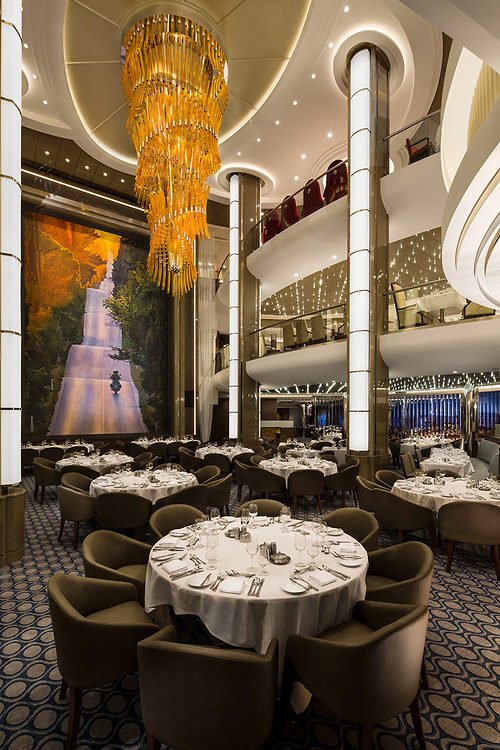 One of the carryover traditions of cruising is being seated in the main dining room with other cruise guests.  Seating is limited in this venue, and there are a number of large tables that can accommodate multiple families.
If you have a Royal Caribbean cruise booked and would prefer not to sit with others at a meal, here is what you need to know.
Main Dining Room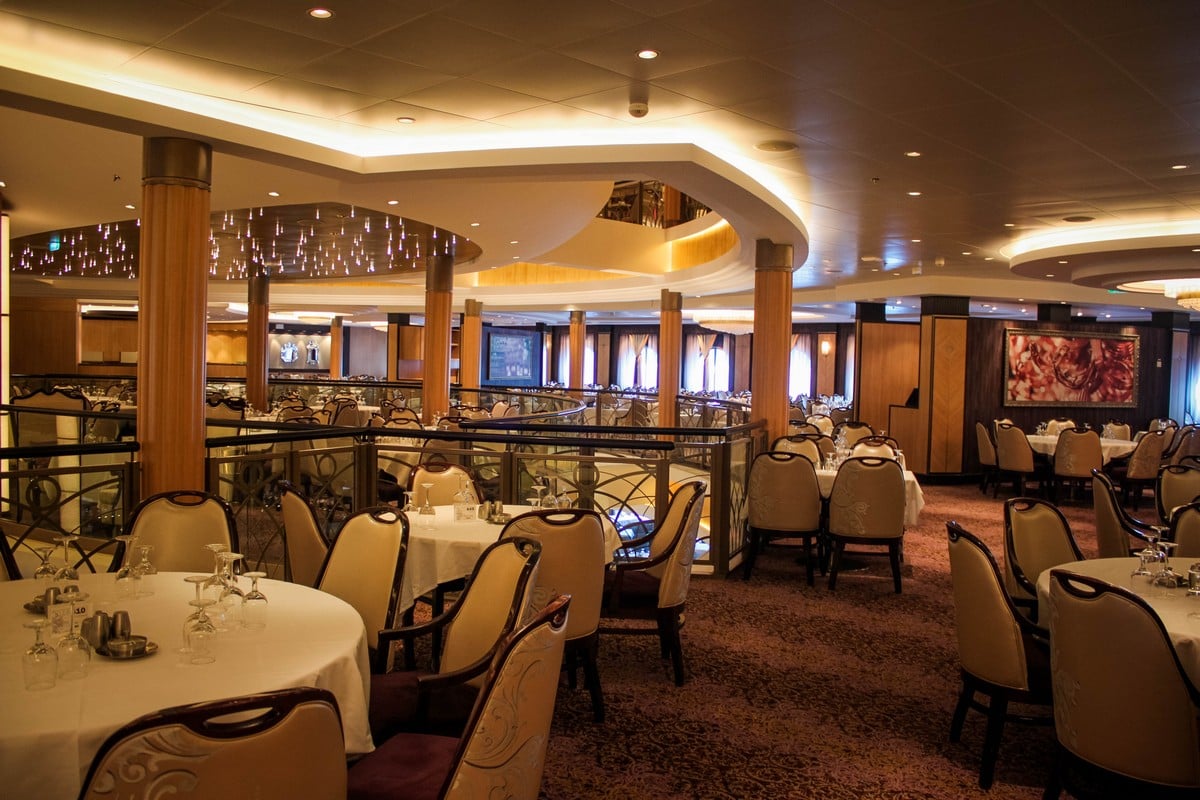 The most common setting where you might have to dine with strangers is the main dining room, and depending on the meal, there are different ways around it.
Regardless of if you prefer to dine alone, or just do not wish to sit with people you do not know, here is what to know.
Breakfast and Lunch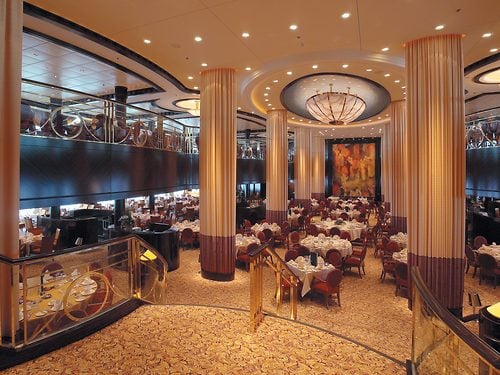 When the main dining room is open for breakfast or lunch, seating is on a first-come, first seated basis.
If you say nothing, there is an equal chance you may be seated by yourself or with others, although the smaller your party, the more likely you will be seated with others.
If you prefer to dine alone, when you enter the dining room and a waiter asks how many in your party, let them know you wish to sit by yourselves. It may take a few extra minutes to be seated, but the staff can arrange it.
Dinner
Being able to be seated alone for dinner depends on which option you have chosen for your dinner: Tradtional or My Time Dining.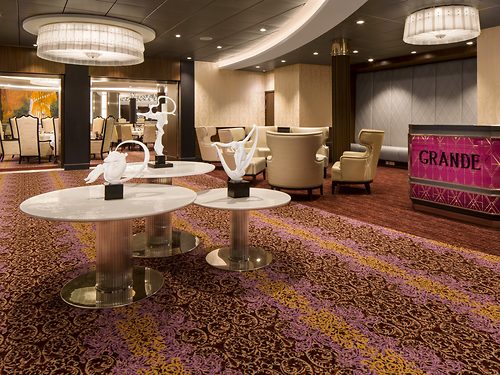 If you have selected My Time Dining, sitting by yourselves is very similar to breakfast or lunch in the main dining room. If you have not made reservations in advance, you just need to go to My Time Dining reservations table in the dining room and ask to be seated alone.
Just like other meals, there may be an additional wait for a table to open up (especially during peak dining times).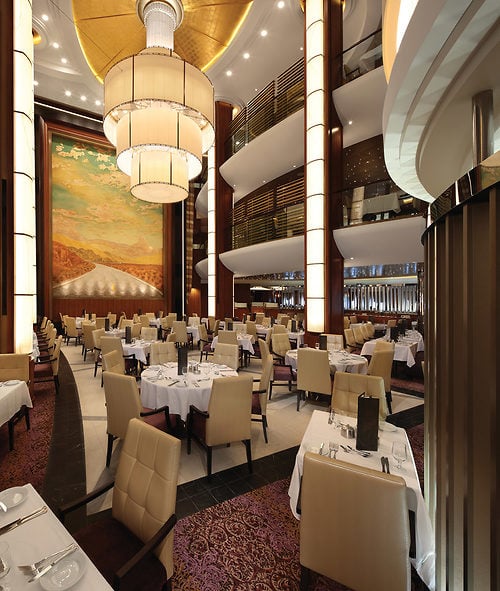 If you are booked in traditional dining, you should contact Royal Caribbean prior to your cruise to make the request. Send an email to [email protected] about 2-3 weeks prior to your sailing with your request.  This strategy usually works for most people. 
When you get onboard the ship, be sure to confirm with the head waiter at the main dining room that you are indeed seated by yourselves.  The main dining room is open to walk in on embarkation day, and your SeaPass card will list your dining room table assignment.  In addition, there will be a head waiter on duty in the afternoon of the first cruise day to take requests and make adjustments.
You can change your mind
If you think you might want to try sitting with others at dinner, but are concerned after a day or two that you want to change your mind, it is quite possible to be re-accommodated.
If the other guests you are seated with are not a good match for you, there are usually opportunities to change your table.
Ask to speak to the head waiter in order to arrange a table change.
Windjammer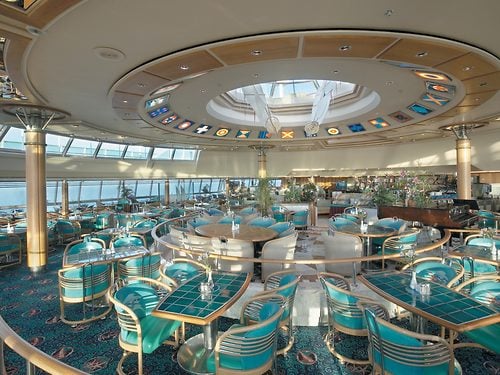 The popular buffet option on all Royal Caribbean ships has seating that is available to whomever grabs them first.
There are tables that come in all sizes, including some long tables and roundtables that can easily accommodate more than one family.
Royal Caribbean will not seat you in the Windjammer, so it is up to you to find a table for your family, but it is not uncommon for another group to ask to sit at one of the larger tables.
The easy way to avoid sitting with others is to pick a table that just accommodates you and your group.
Specialty restaurants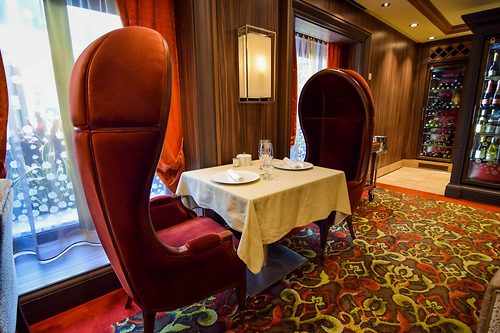 Most specialty restaurants will seat guests alone without having to be seated with other guests.
There are a couple of restaurants where this is not possible, and sitting with strangers is the norm.  These include Izumi Hibachi and Chef's Table.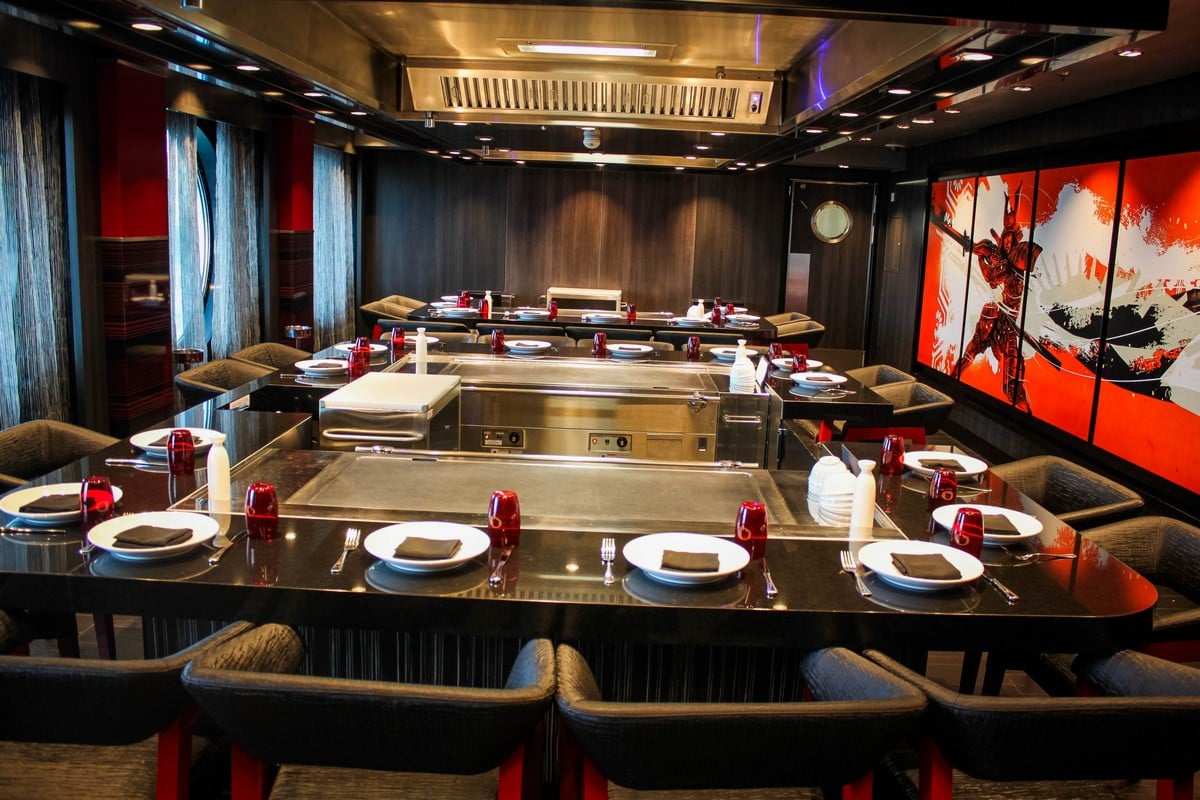 In both restaurants, seating is extremely limited so there is no way around it (unless you buy out the table). 
At Izumi Hibachi, you could request to be seated on the end of the table so that only one person needs to be next to another guest.