In:
There are plenty of choices to make in a cruise vacation that will cost you extra, but there are a few that stand out as being worth the extra cost because of the benefits they provide.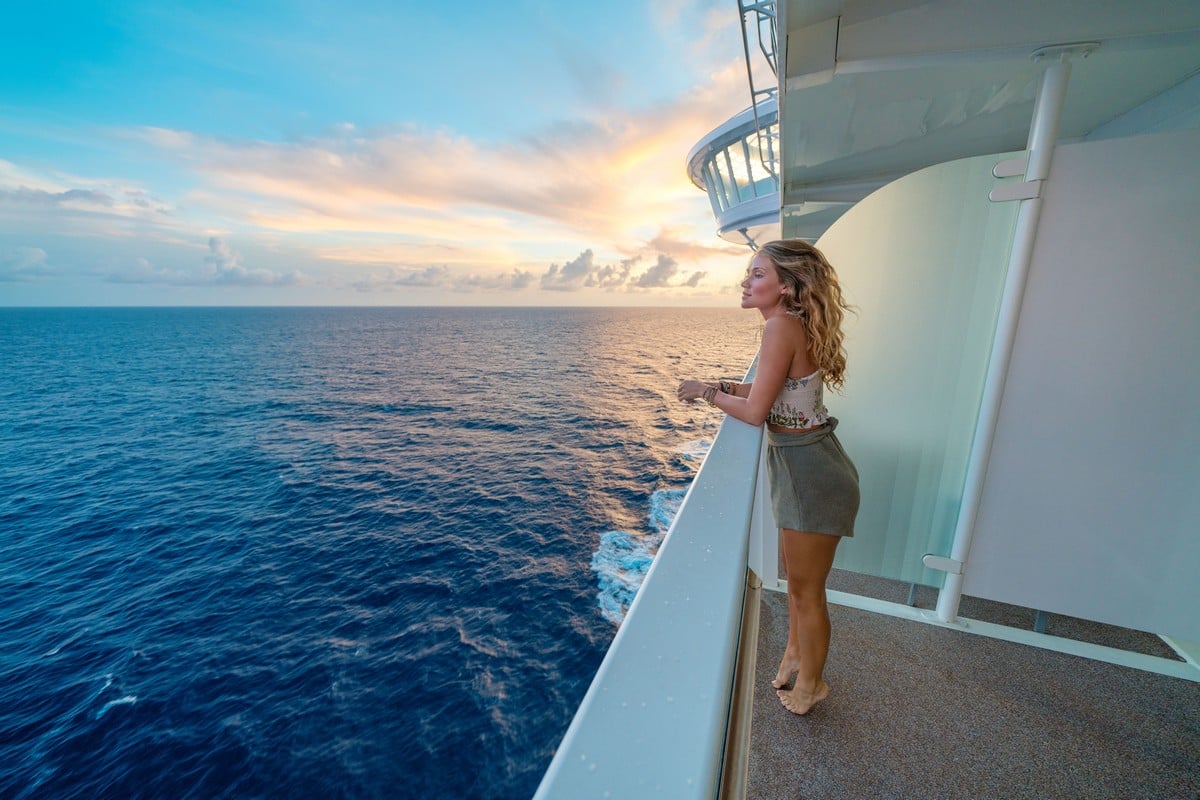 Any upgrade or splurge will mean more money you will have to shell out, so it is always important to determine which ones are nice to have versus which ones are smart choices.
Here is a list of my favorite extras that I do not mind (as much) paying out of pocket because I think it is worth it.
Renting a cabana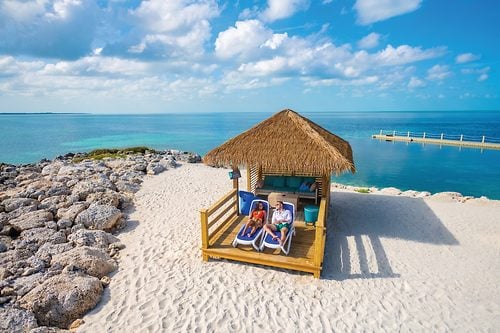 Whether your cruise will visit Perfect Day at CocoCay or Labadee, if you want to spend money on an upgrade, I always book a cabana for my family when we visit either of these private destinations.
Renting a cabana gets you extra privacy and comfort for your day at the beach, and I love the flexibility they provide.
Personalized service from the cabana attendants, shade and a fan to keep everyone cool, comfortable accommodations and floating mats are just a few of the many perks they provide.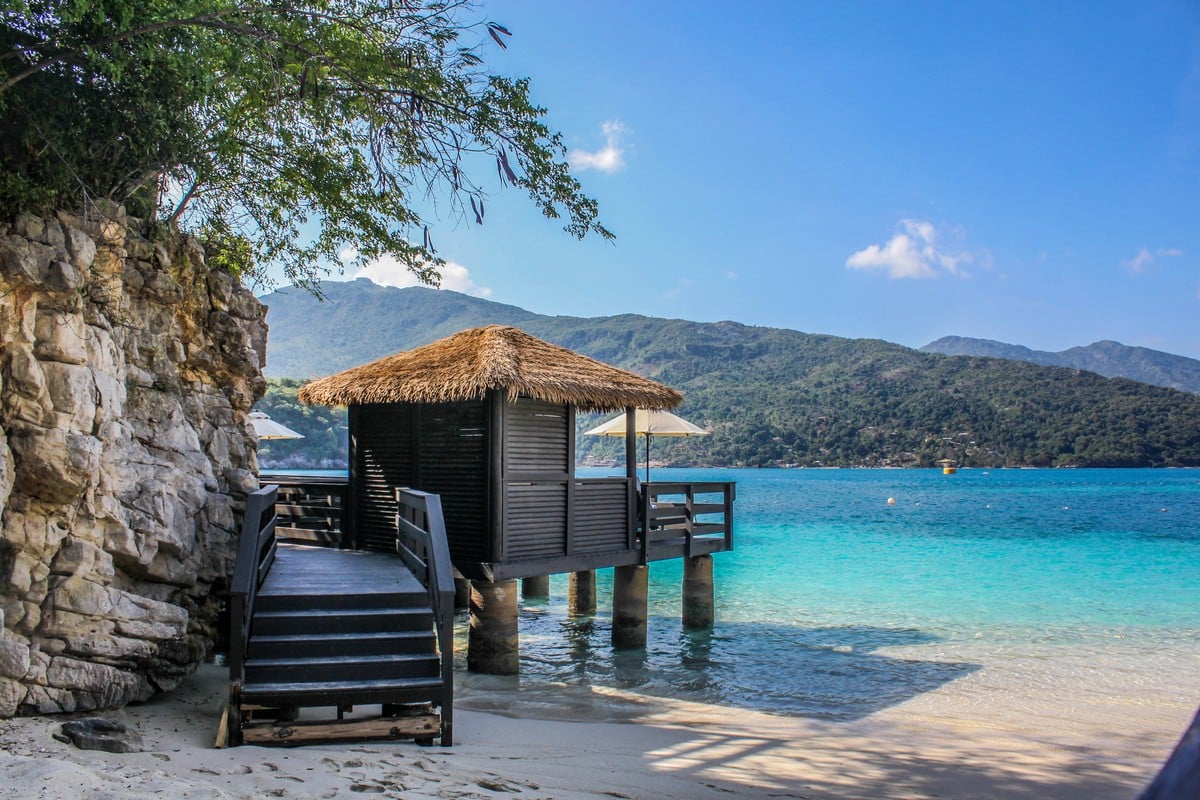 For families, it is so nice to have a "home base" where the kids can easily go to and from, take a break, and hang out during the day.
Cabana rental prices will vary, and they are not the cheapest excursion you can buy, but I find it offers some intangible benefits that make for a more enjoyable day at the beach.
Upgrading to a balcony cabin
When you decide which stateroom to get, certainly an inside cabin will be fine and save you some money along the way, but I think it is worth it to look to spend a bit more for a balcony.
The private balcony space you get and on-demand views of the ocean make the cruise experience so much better, because it is always available when you want it.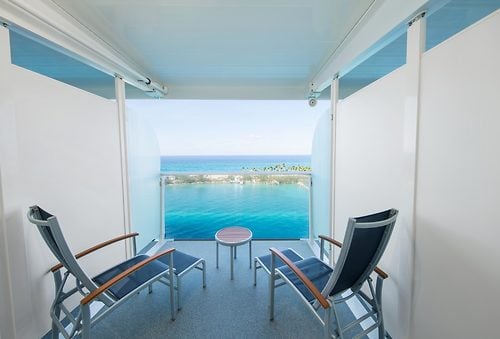 It is so rewarding to be able to go out on your balcony any time of day or night to enjoy the view, have a sip of your coffee, or simply enjoy the passing sea breeze.
In addition, moving up to a balcony room means more living space. The cabin itself will be larger, and of course the balcony provides additional room to move around compared to less expensive stateroom options.
Stay an extra day before/after your cruise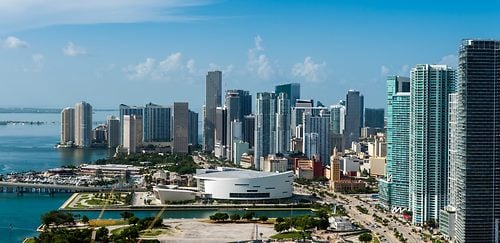 One of my top tips for anyone who is flying to their cruise is to ensure they come in at least a day before the cruise departs in order to prevent a travel delay impacting their ability to get to the cruise ship.
Travel delays occur with great frequency, and the last thing you want to do is put your cruise vacation in jeopardy because of a flight delay or traffic.
Coming in a day early, as well as staying an extra day or two after your cruise, is not only a smart travel decision, but it also extends your vacation.
Dine at a specialty restaurant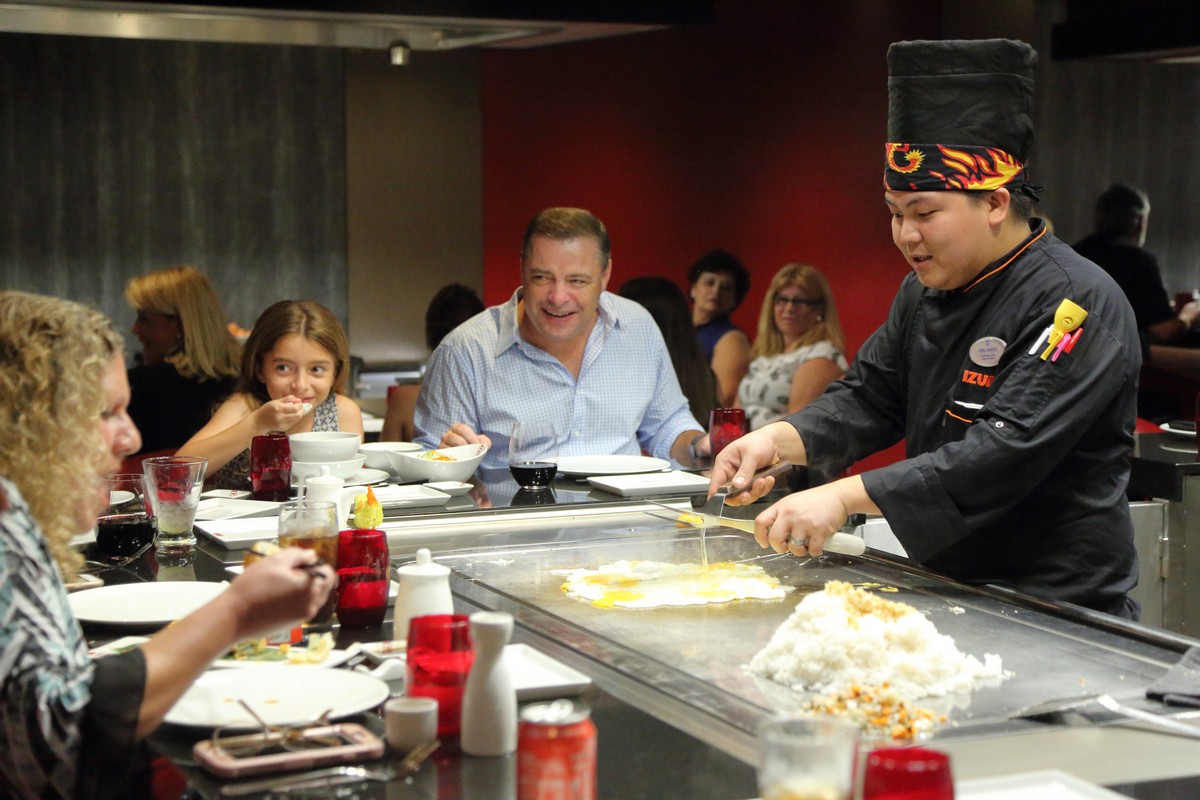 While I think the complimentary food in Royal Caribbean's complimentary restaurants are fantastic, I think mixing it up and having a dinner at one specialty restaurant on a cruise is well-worth it.
Specialty restaurants have gone from something else to try, to a major focus of the cruise line. It is more than just somewhere to get different food, the cruise line has placed a great deal of effort into delivering some very impressive meals.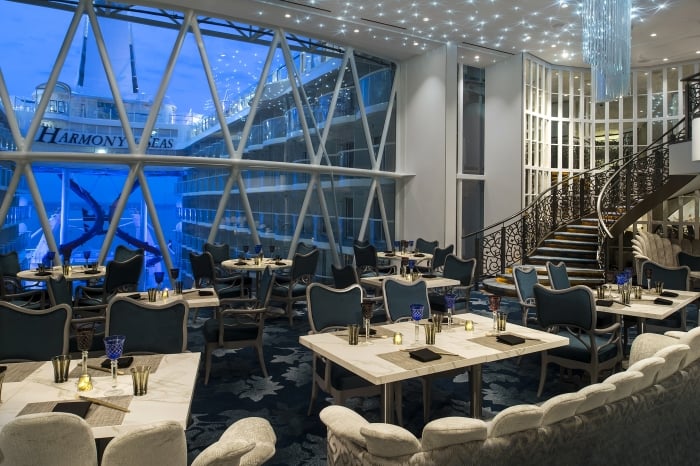 Everyone has different tastes, but my favorite specialty restaurants to dine at each and every time are as follows:
Izumi Hibachi: Always a satisfying meal, my family loves to dine here for the combination of great food and great entertainment.
Portside BBQ: Only available on Oasis of the Seas currently, the quality of food is simply impressive. I am not even a "bbq guy", but it is really good.
Wonderland: For something truly different, I recommend a meal at Wonderland. It is departure from the usual specialty dining, and still delivers great food and experience.
Whether you are looking to celebrate a special occasion or just a special night out, these three choices are perfect and will leave you satisfied with the experience (and the cost).
Escape Rooms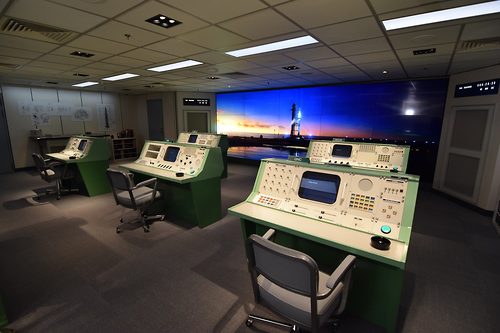 In just a few short years, Royal Caribbean has added a number of escape rooms to its cruise ships and they are really a lot of fun.
Escape rooms are timed challenges, where you and a group of other guests try to solve a series of puzzles and clues that "unlocks" a sequence before time runs out.
Each escape room added to a Royal Caribbean ship is a brand new challenge, so even if you did an escape room on one ship, it does not mean you cannot find an all new puzzle to tackle on another.
These are great sea day activities, and win or lose, it is a fun brain teaser.
What are your favorite extras?
What do you think is worth the extra cost on a Royal Caribbean cruise? Share your list with us in the comments!