In:
When booking a Royal Caribbean cruise, you might be wondering if it is worth spending more money to upgrade to a balcony stateroom.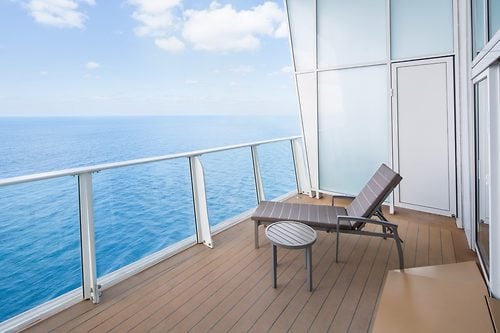 Balcony rooms offer more living space, as well as private balcony to enjoy. Of course, that comes at an additional cost and many cruisers are curious if that extra space and fresh air is worth spending more to enjoy.
Here is what to consider when deciding if a balcony cabin on a cruise is worth it.
Trip length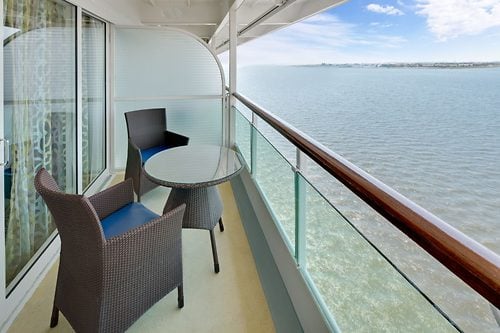 Depending on how long your cruise is, the decision to get a balcony may be more important.
On shorter sailings, where the amount of overall time you have on the cruise limited, you may find a balcony unnecessary since there is not much to enjoy it. 
However, if your cruise is 7-nights or longer, that provides significantly more time to relax and enjoy the private balcony area, especially on sea days.
Where will you spend your time
Part of the decision is to determine what your plans are for the cruise and how much you plan on taking advantage of the room.
Royal Caribbean ships offer an incredible amount of activities, places to dine, and things to do onboard that you may not find much reason to stay in your stateroom, balcony or not. For some cruisers, a cabin is where you sleep, shower, and not much else.
While rock climbing walls, the casino, water slides and other activities are compelling options for some, other guests know they prefer to enjoy the weather from the comfort of their balcony. Book readers often cite having a balcony as a favorite activity.
Itinerary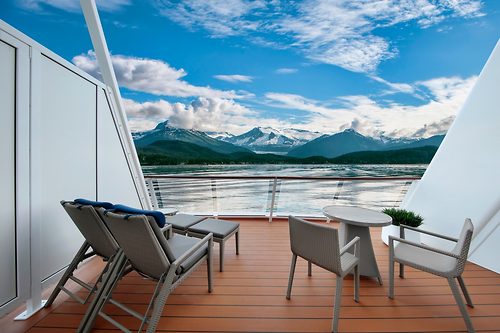 Cruise experts will often say depending on the itinerary, a balcony room may be more important than on other sailings.
If your cruise sails to Alaska or the Mediterranean, there is a lot of anecdotal evidence that a balcony is worth spending more.   
Moreover, if your cruise is going on a warmer route, you are more likely to spend time outdoors and enjoying a balcony, than if your cruise will experience colder weather.
How much more is a balcony?

No matter the itinerary, weather, or type of cruiser you are, sometimes it all boils down to price and how much more moving up to a balcony will cost.
The money you spend on a balcony is arguably money that could be used for other aspects of a cruise vacation.  Money saved on a balcony room can be used towards other activities, such as a memorable shore excursion.
In addition, cruise experts recognize that sometimes the inflated price of a balcony room may be too much to justify. Royal Caribbean ships tend to have quite a number of balcony cabins, so the price to move up may be negligible.
Prices will vary from sailing to sailing, and every guest has their own notion of what is expensive, so it may boil down to personal budgets.
How to decide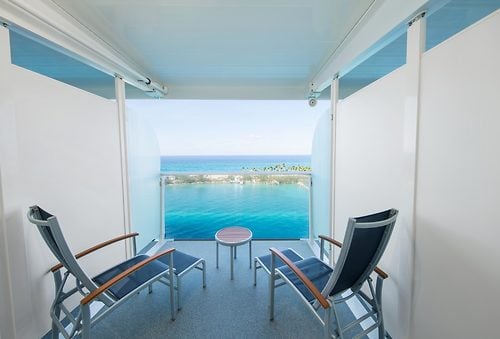 Ultimately, the answer is a matter of personal preference that factors in the four considerations above to formulate an answer.
Someone who been on multiple cruises and wants to book more cruises may look at this conundrum as an opportunity to save money for a future cruise and book an interior stateroom.  Plus, they have already experienced a balcony cabin in the past.
New cruisers may see a balcony room as a good investment and opportunity to try cruising in an ideal environment.
I always advocate speaking with a good travel agent to get an idea of not only price options, but also to help you decide on the right stateroom for your family.
Your thoughts
Have you cruised before and stayed in a balcony room? Is a balcony room always a must-book option? Or is it better to spend money on another cruise or awesome excursion instead of a balcony? Let us know in the comments!