In:
I sailed onboard Royal Caribbean's Symphony of the Seas and stayed in the cheapest stateroom available.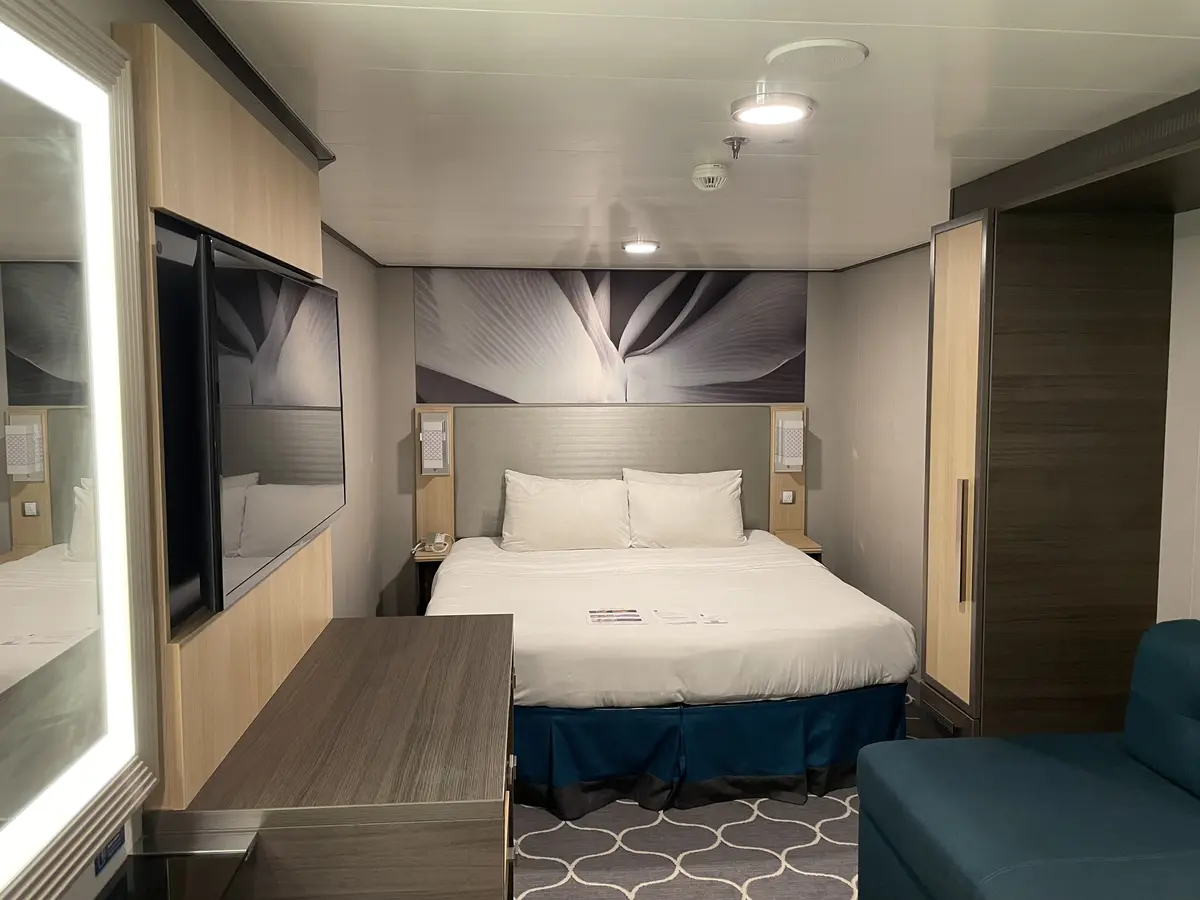 Making her grand entrance in 2018, Symphony of the Seas is the fourth ship in the cruise line's Oasis class and held the title of largest cruise ship in the world until the debut of the Wonder of the Seas in early 2022.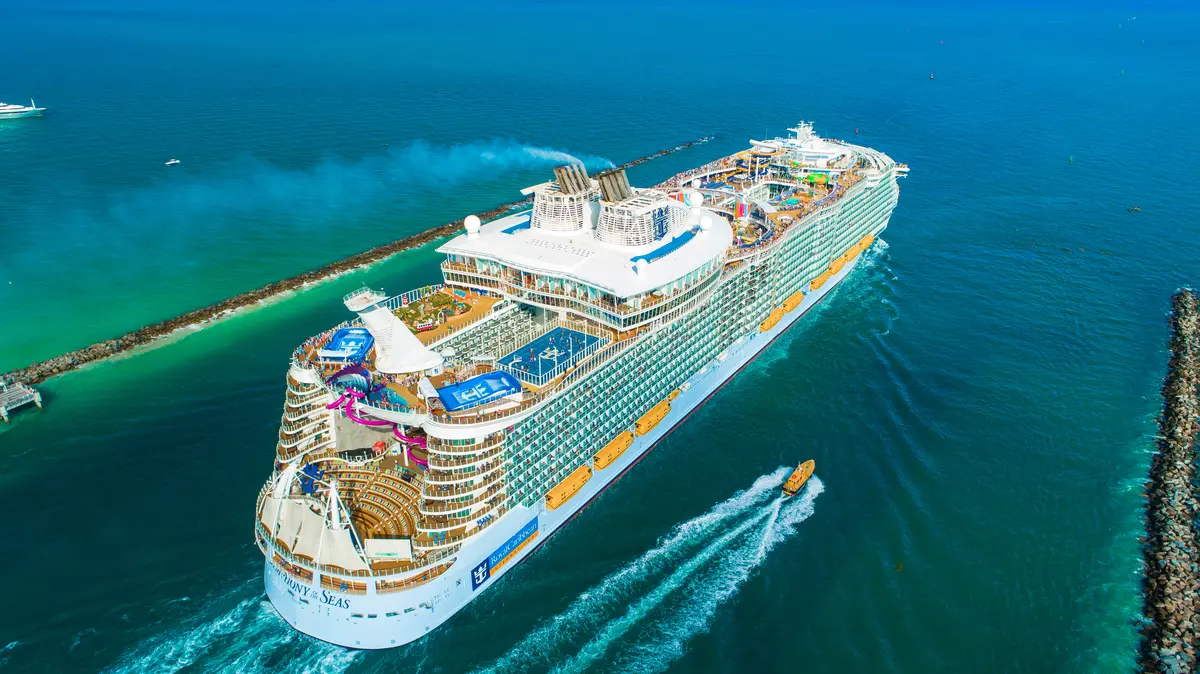 For $1,400 (including port fees and gratuities), I stayed in a guaranteed cabin, which means that I wasn't assigned my cabin until a few weeks prior to departure.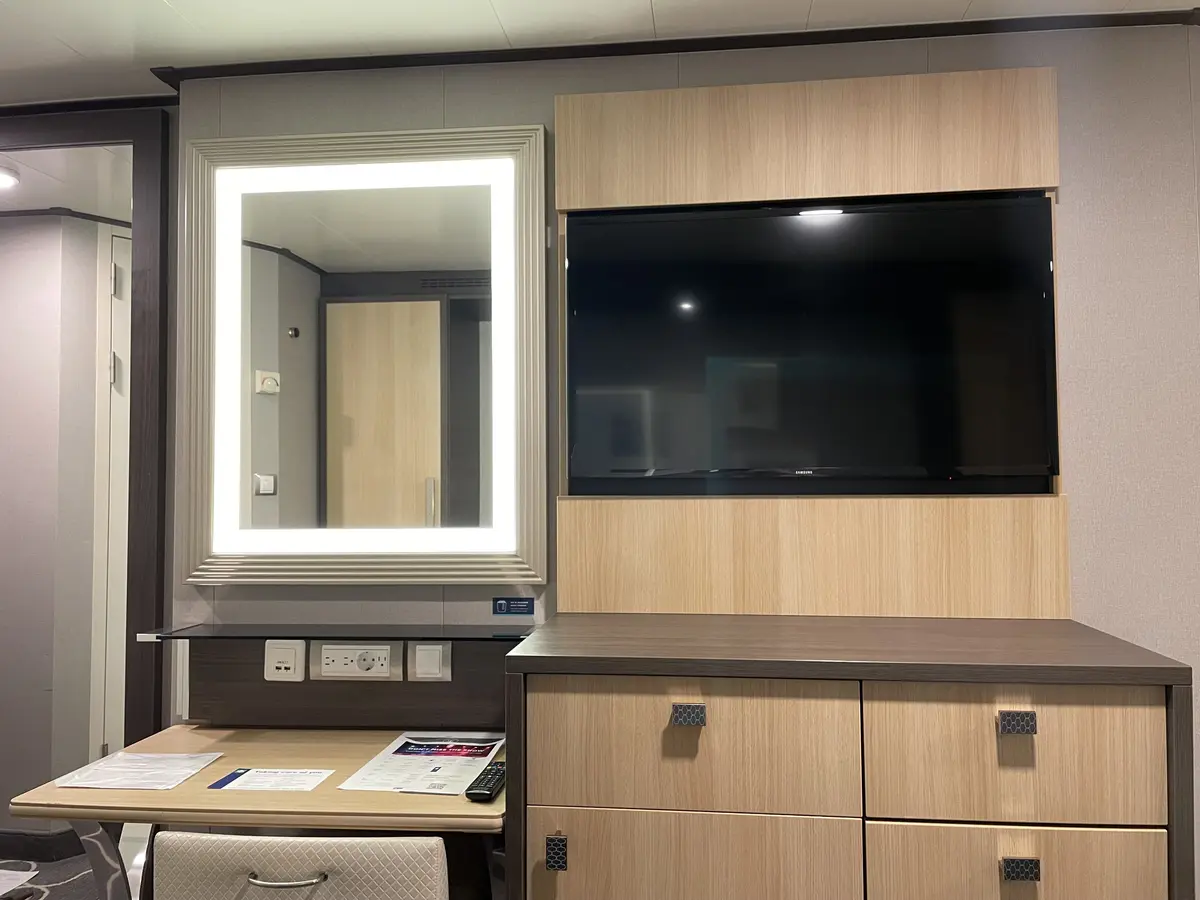 This was my first time sailing in an interior stateroom. I've had balcony cabins on all of my previous cruises, so I was nervous as to how I'd adjust to no natural light at all. 
Read more: Interior vs Balcony staterooms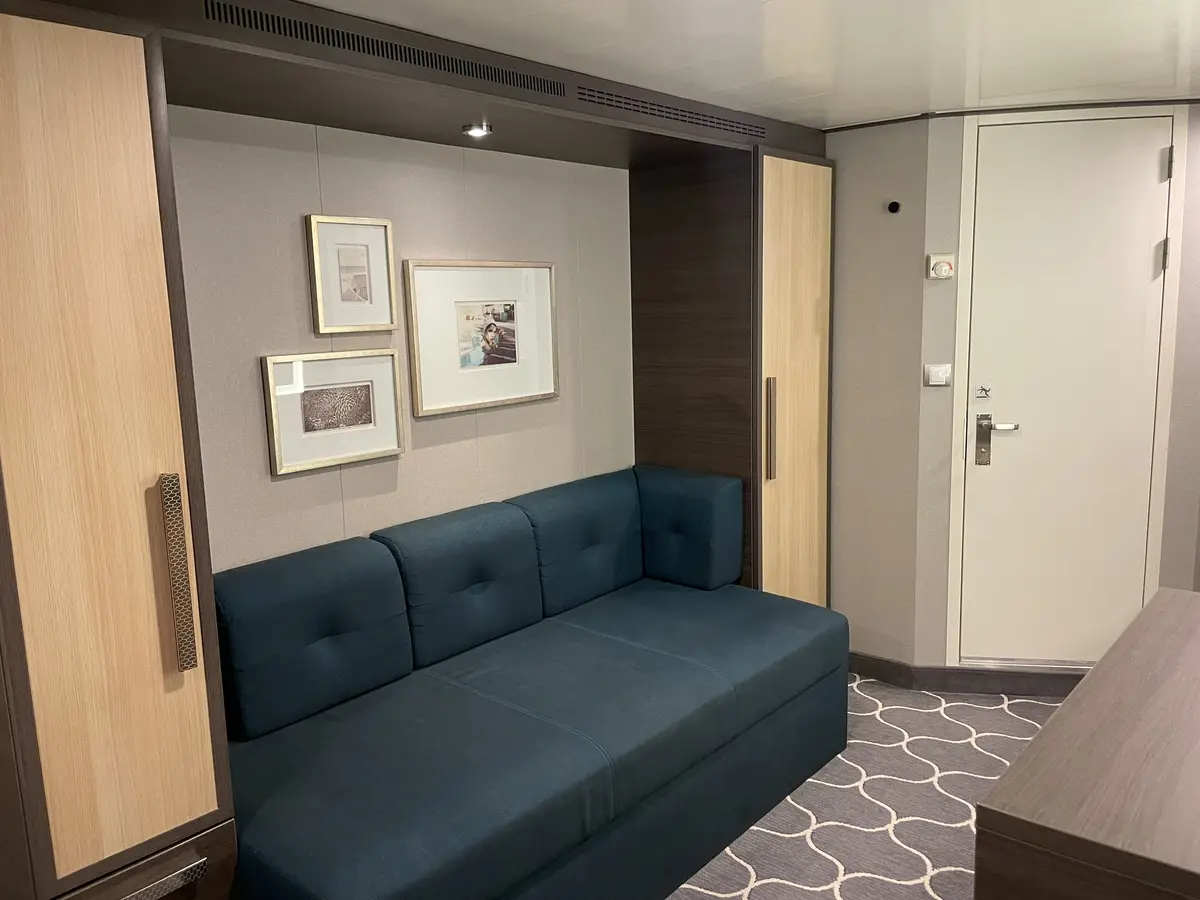 My interior cabin on Symphony of the Seas was only 149 square feet; however, it was one of the most contemporary feeling staterooms I have stayed in.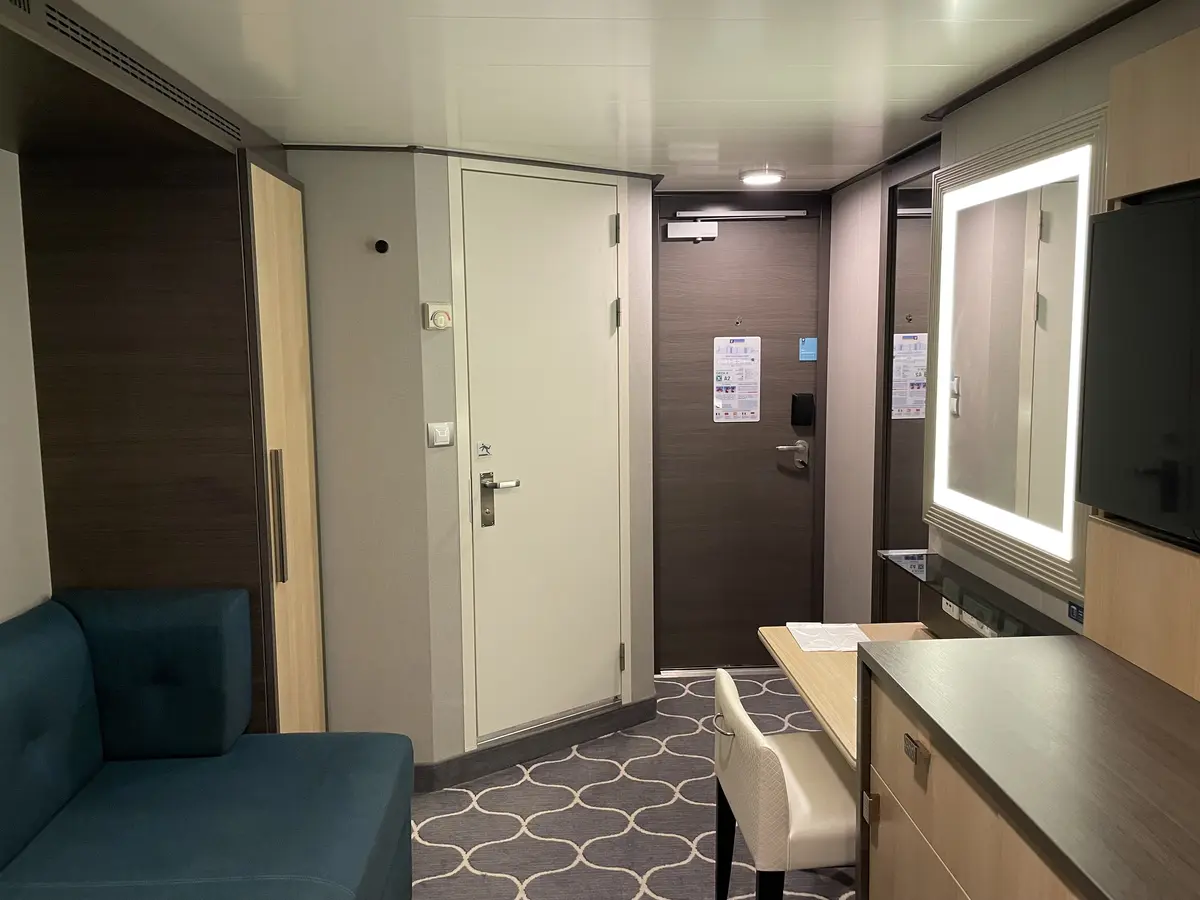 As I was sailing alone, I opted to keep the two beds together. While this was perfectly fine for me, I could see why a family might want to separate them into two twin-sized beds to help make the space feel more open and create a pathway in the middle of the stateroom.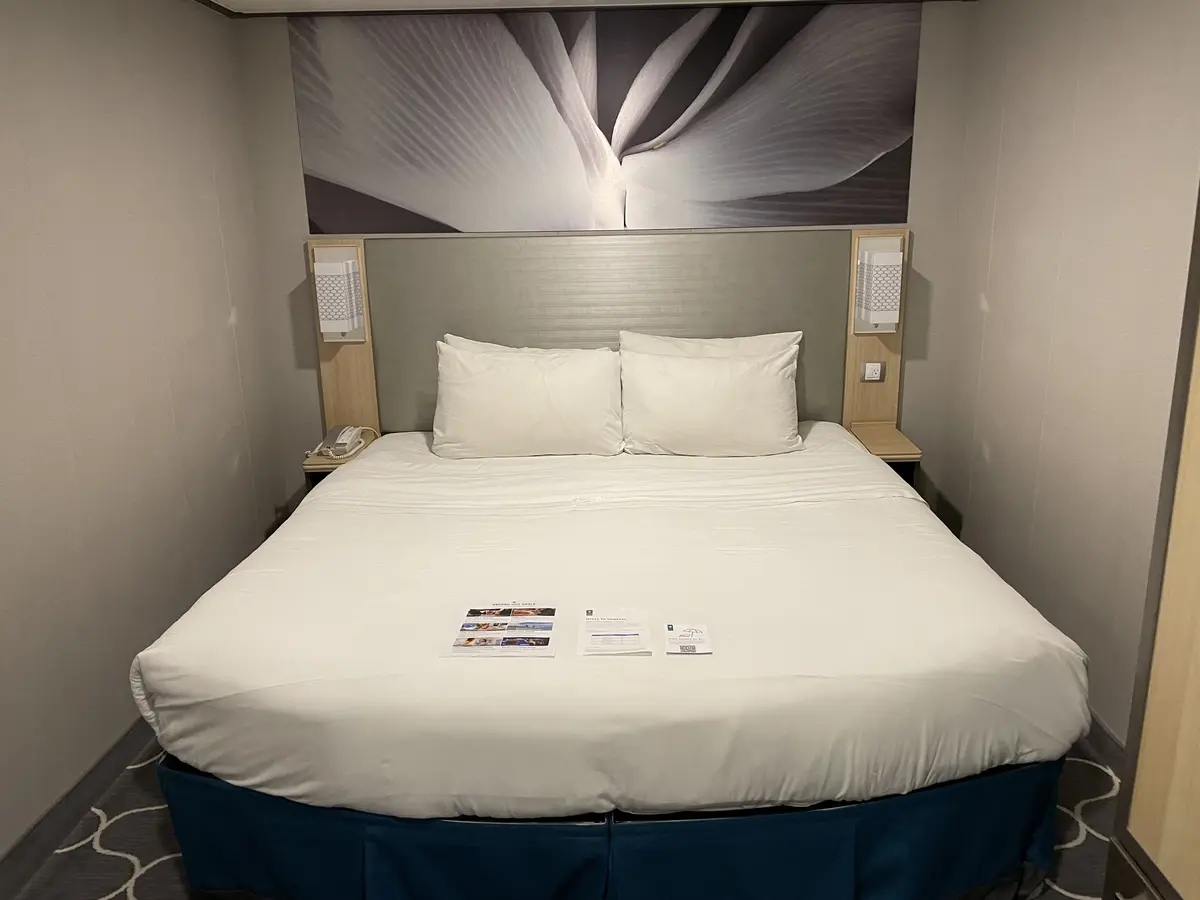 There were a total of four American outlets in the stateroom: three by the desk and one by the left side of the bed, where there was also a light switch present. As a solo traveler, this was plenty of power for me! I also appreciated being able to turn off all the stateroom lights from the comfort of the bed.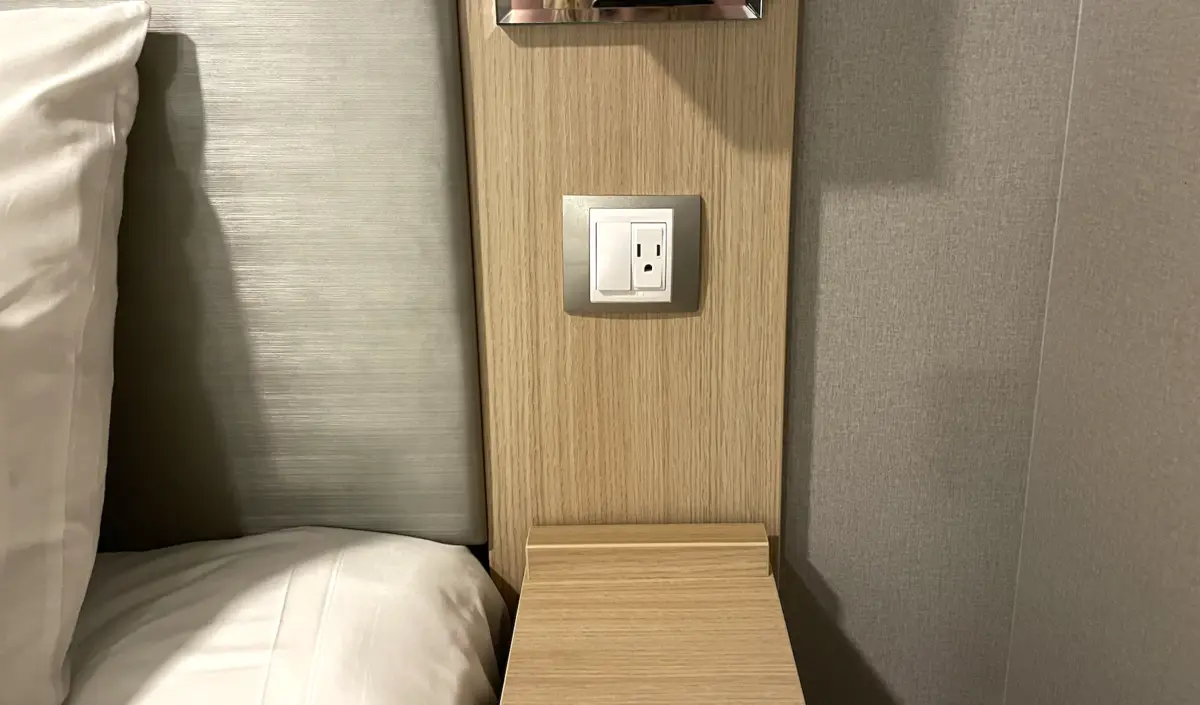 Plus, the desk area also had one European outlet socket, as well as two USB plugs.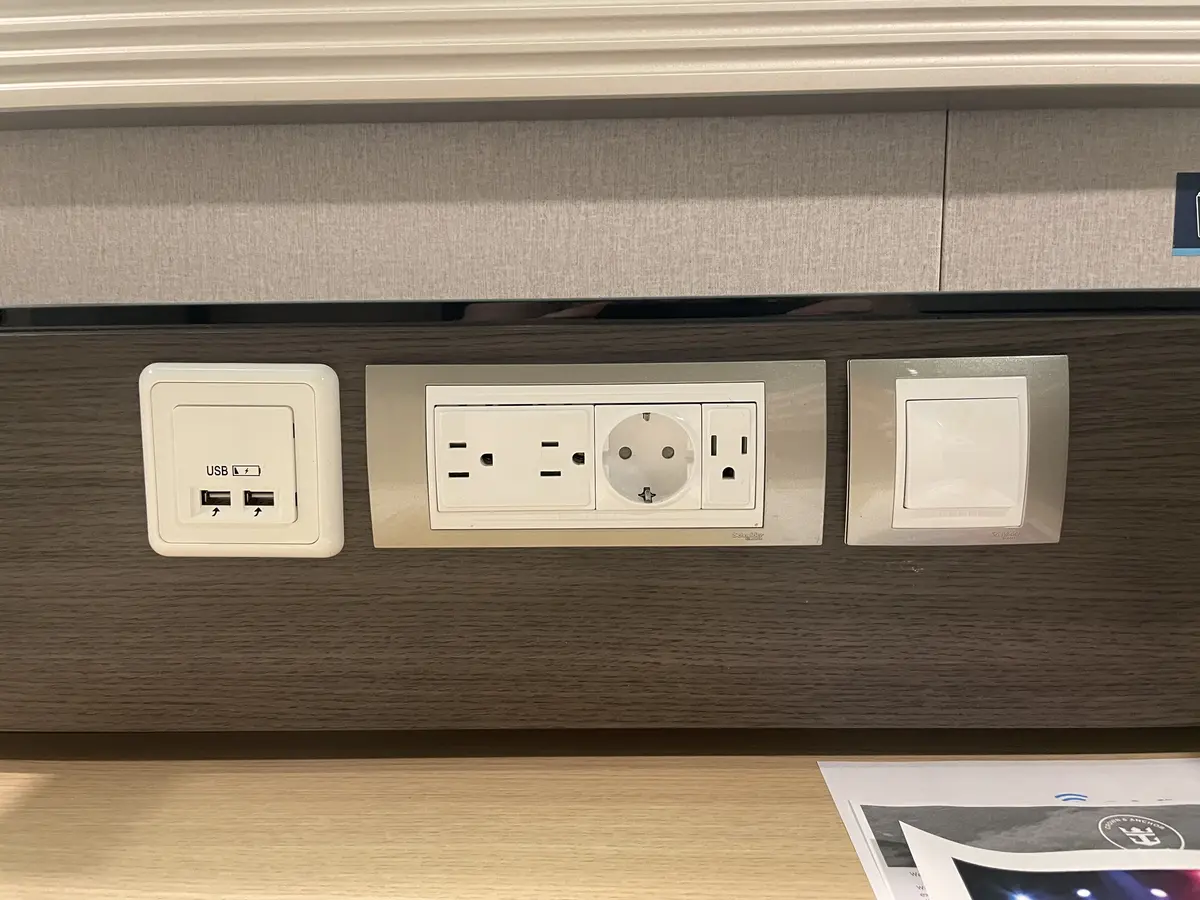 There was a telephone located on the other nightstand, but I would have preferred if it was hung somewhere in the room! The phone was so large that it made that a non-functioning nightstand. There was just enough room for a phone and pair of glasses.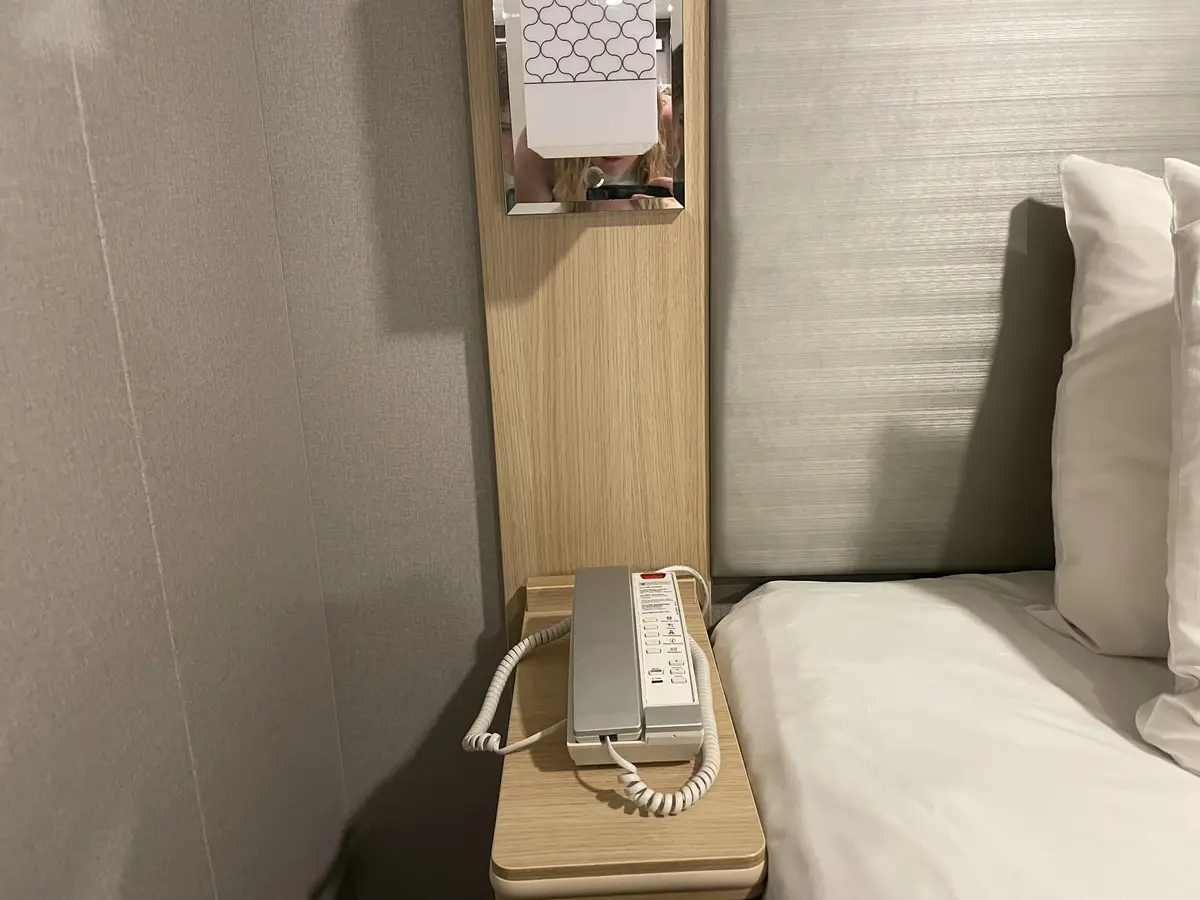 Surprisingly, there was an abundance of storage in this cabin. The dresser contained three empty drawers, a fourth that contained a box of tissues and room service information, and fifth that was home to the hairdryer.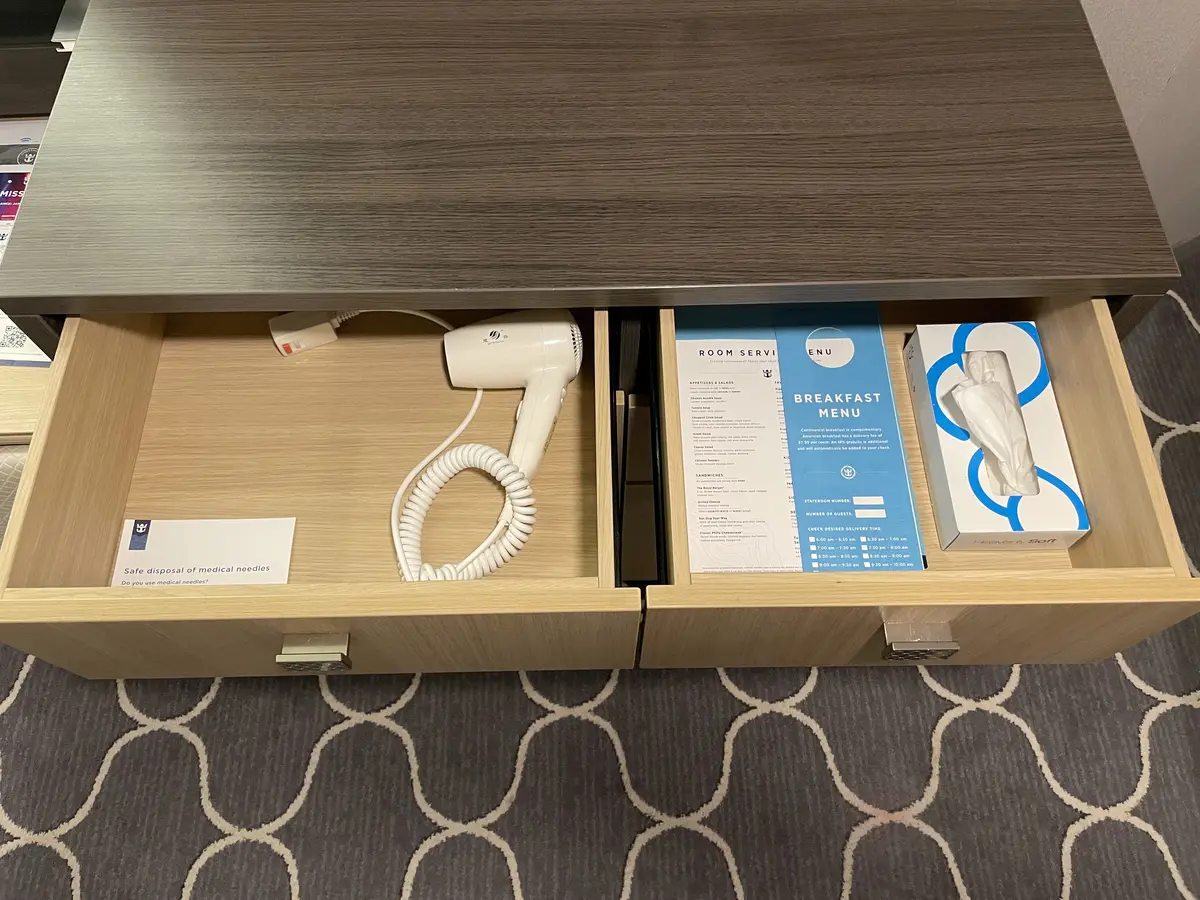 There were also two closets, one on each side of the rather large couch. One had five free shelves, with the sixth being occupied by the safe. There were two additional drawers at the bottom.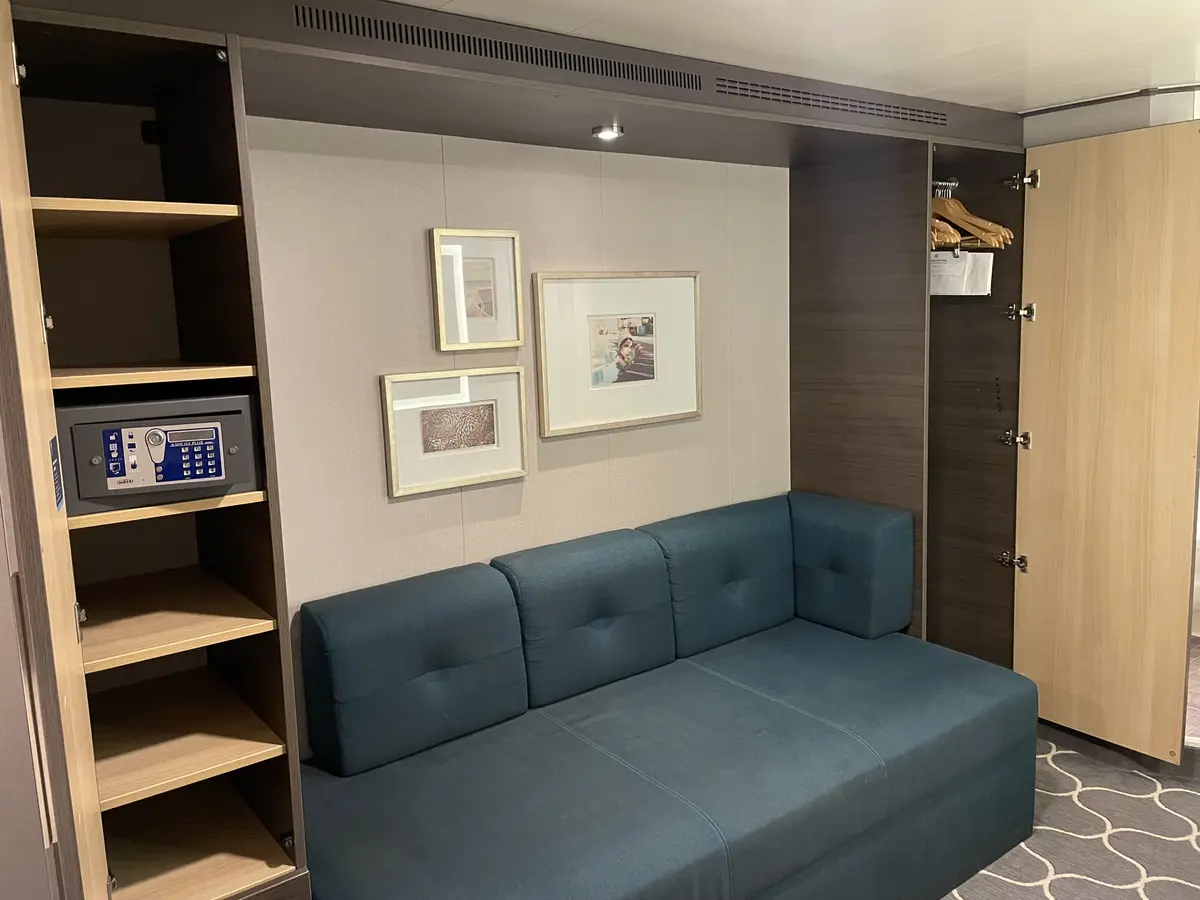 The other closet was just for hanging garments and contained eighteen hangers.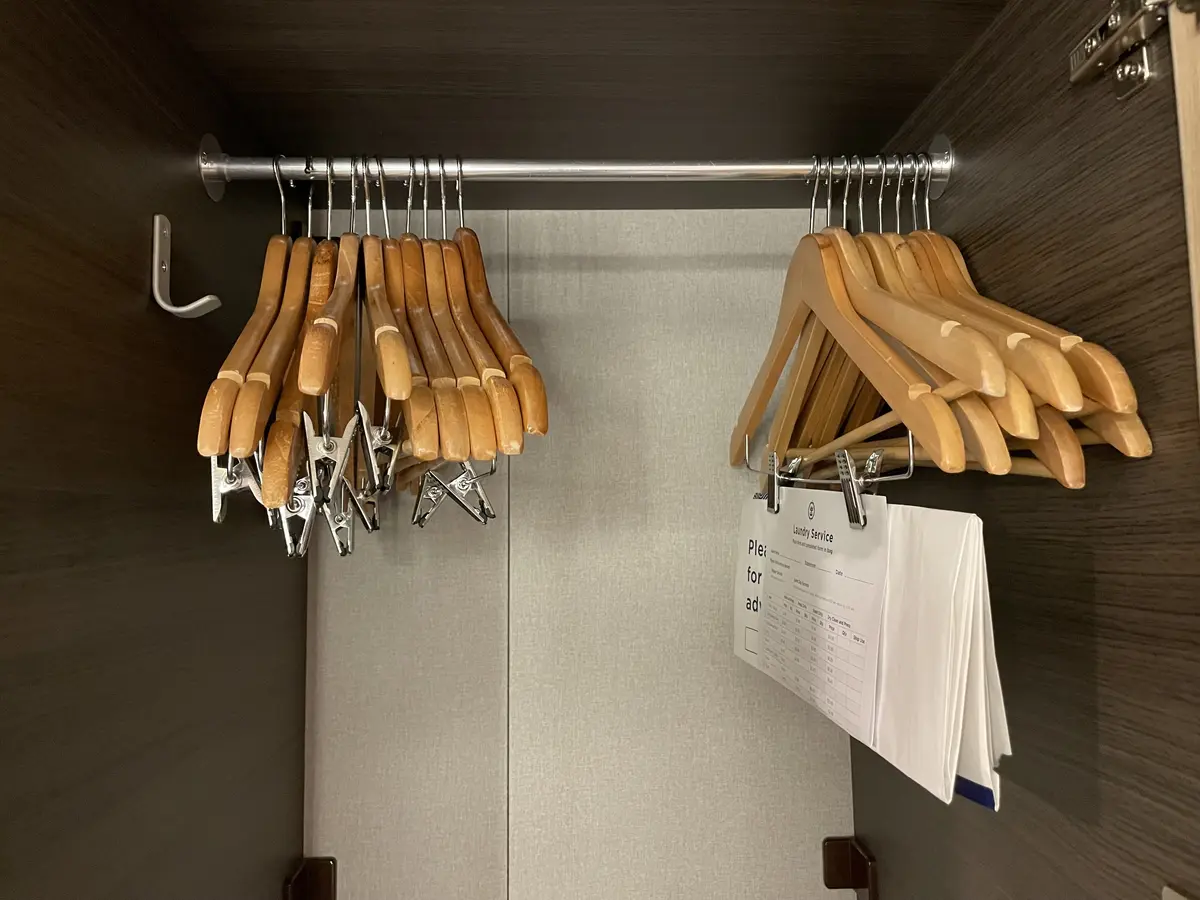 Above the desk was a single glass shelf. I didn't find it to be that wide, but it was a great place to keep my sunglasses and other miscellaneous items throughout the week. When I first entered my stateroom, the desk was full of details regarding my cruise vacation, such as showtimes, Crown & Anchor information, as well as two masks.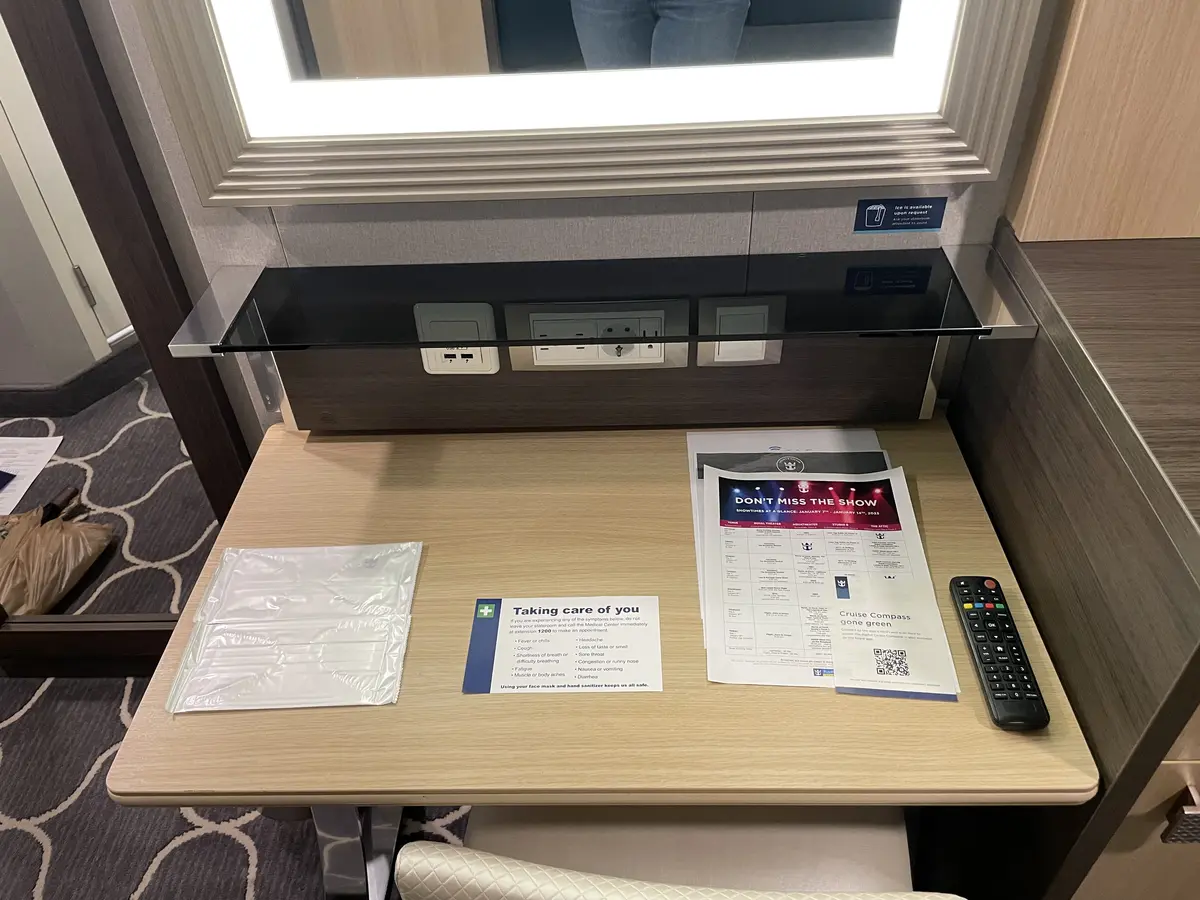 The large mirror above the desk was illuminated with a ring light, which was a great touch to this interior stateroom. It also provided great lighting for my makeup each morning!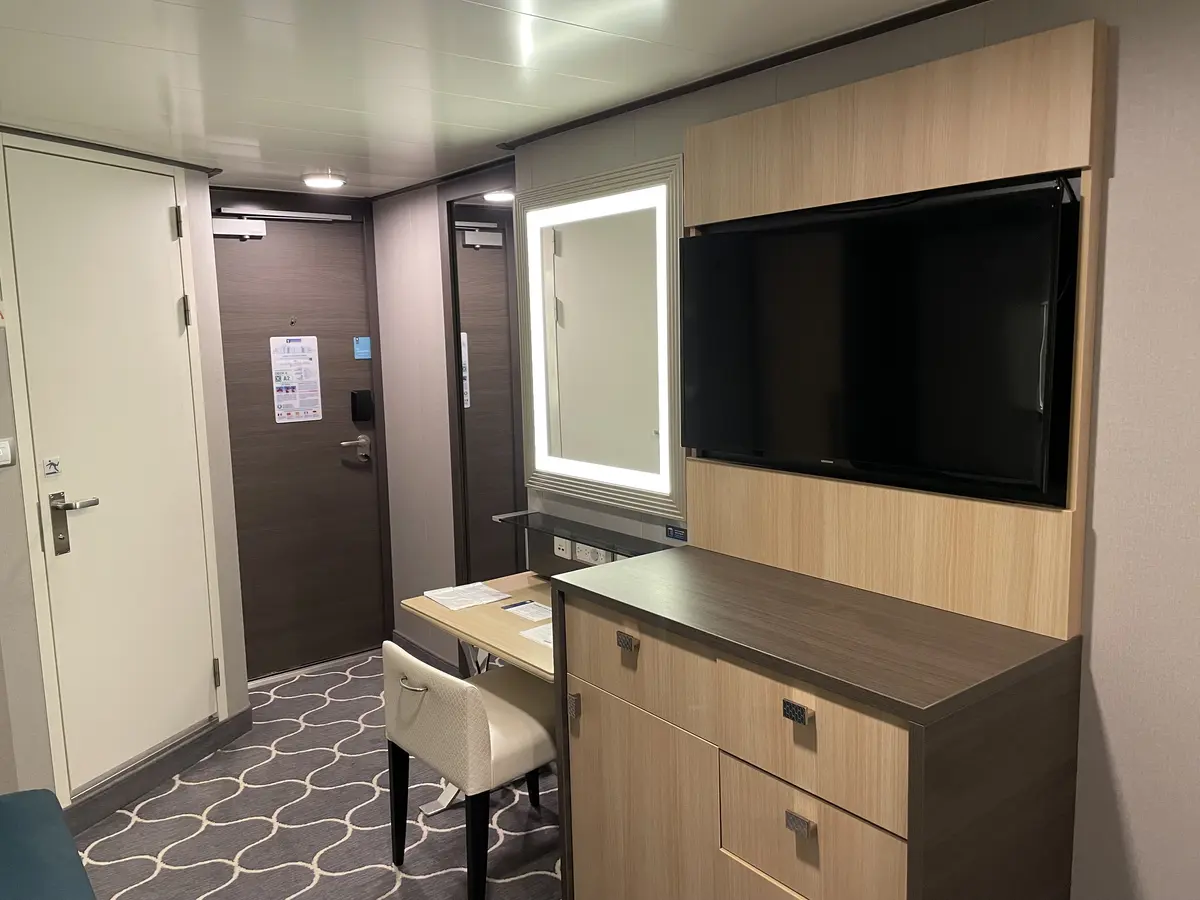 Inside the dresser's large cabinet was a mini-fridge. I found that my drinks were always kept cold, despite it saying that it was a cooler and not a refrigerator. It had three selves that could be moved and adjusted according to your preferences, as well as a single shelf on the side.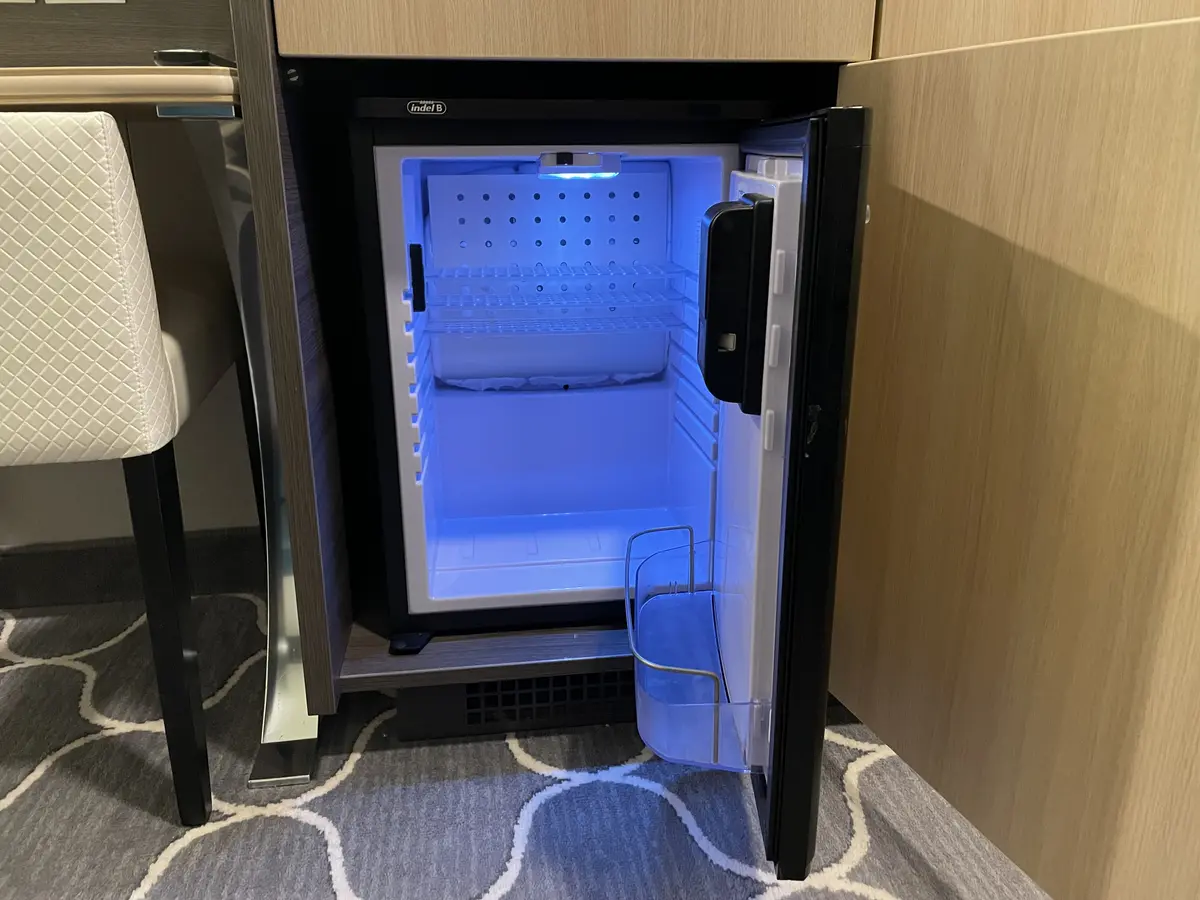 As expected, the bathroom inside of my cruise stateroom was small; however, I found it to be modern and clean. There was a shocking amount of counter space, as well as three shelves to the side of the mirror. Additional storage was available underneath the sink, too. On the back of the door were two hooks for wet towels and swimsuits.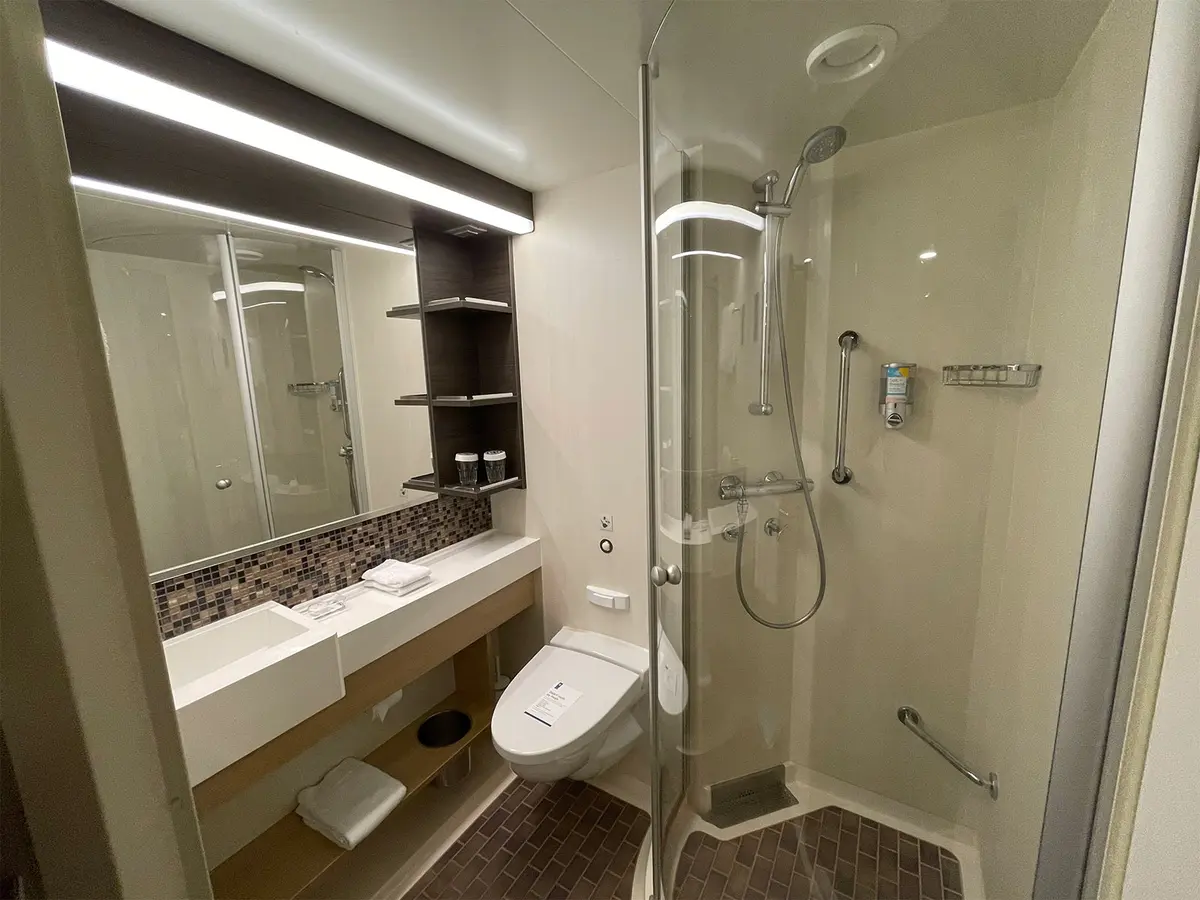 Inside of the shower, there's a soap dispenser that distributes Royal Caribbean's signature bath scent: Salt + Breeze. I was disappointed that there was only one small ledge in of the shower. If I was traveling with one more person, it would have been a tight squeeze to fit all of our products there.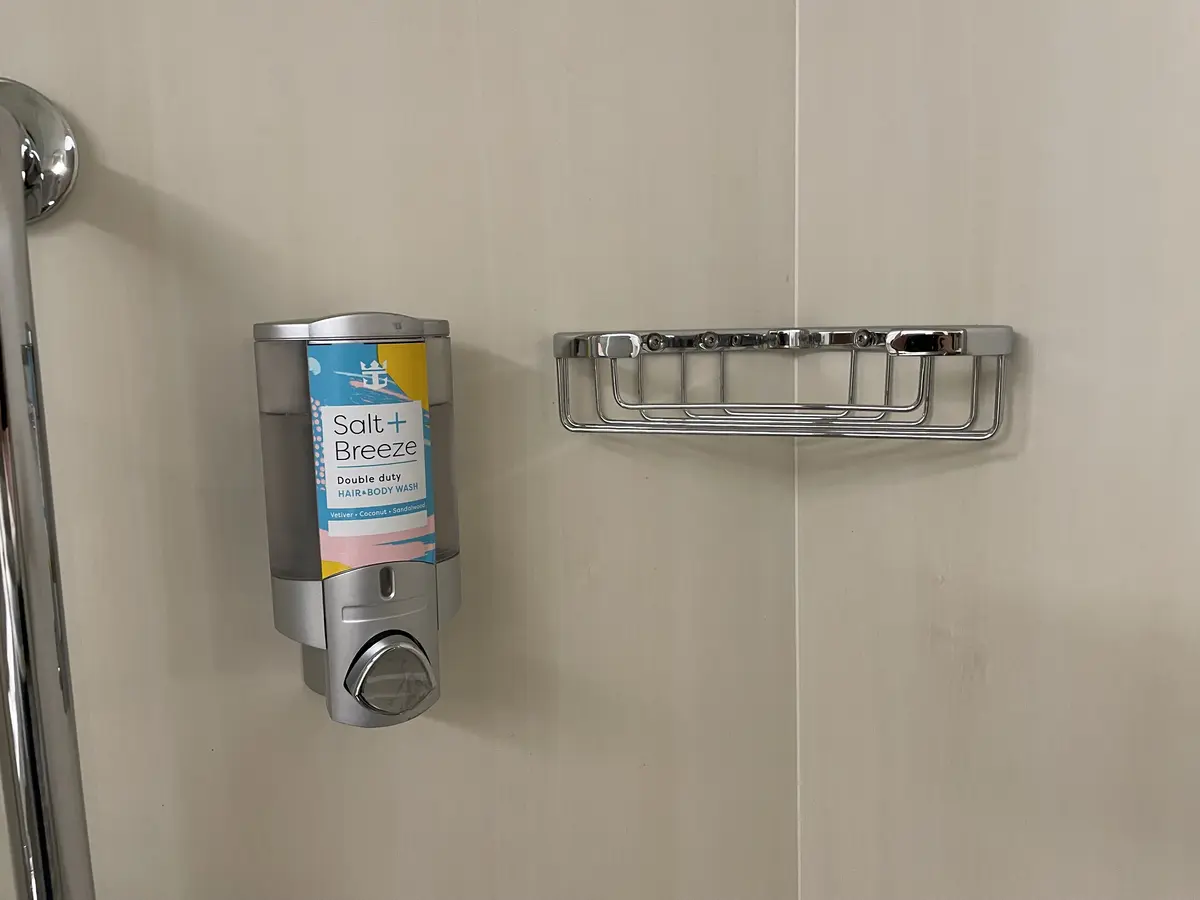 The water pressure inside of my cabin was neither awful nor great; it was just okay. I did have issues with the temperature that never got resolved. In the mornings, it was nearly impossible to get any hot water. Sometimes, I had to wait twenty-five minutes for the water to heat up to lukewarm! In the evenings, I had the opposite problem: the temperature was scalding hot.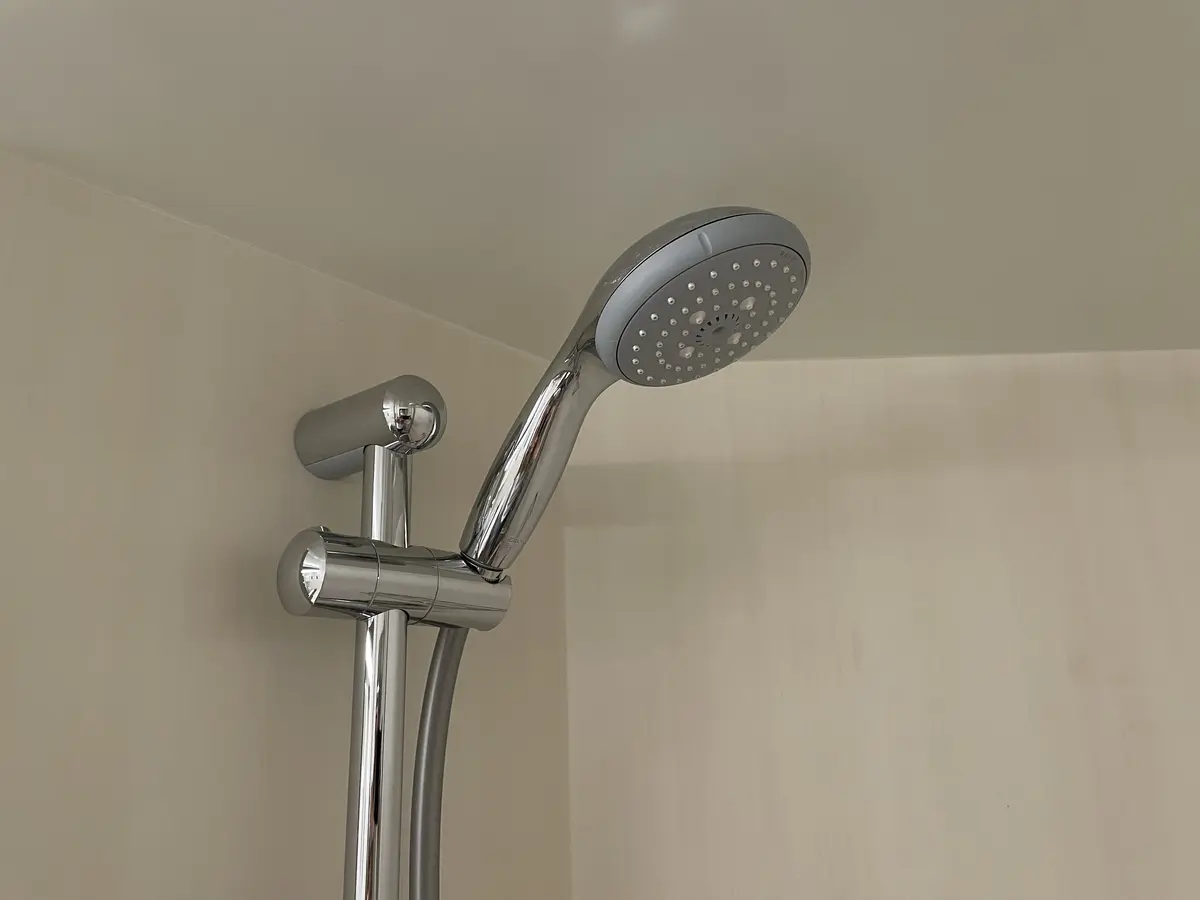 At the entrance, there was a key slot that powered on all the electricity within the cabin to preserve energy. My room steward left a key in there all week, though. Additionally, there was a magnet that I placed on the exterior of my door which alerted the staff when I wanted my room to be tended to. If I wanted to be left alone, there was an option for that, too.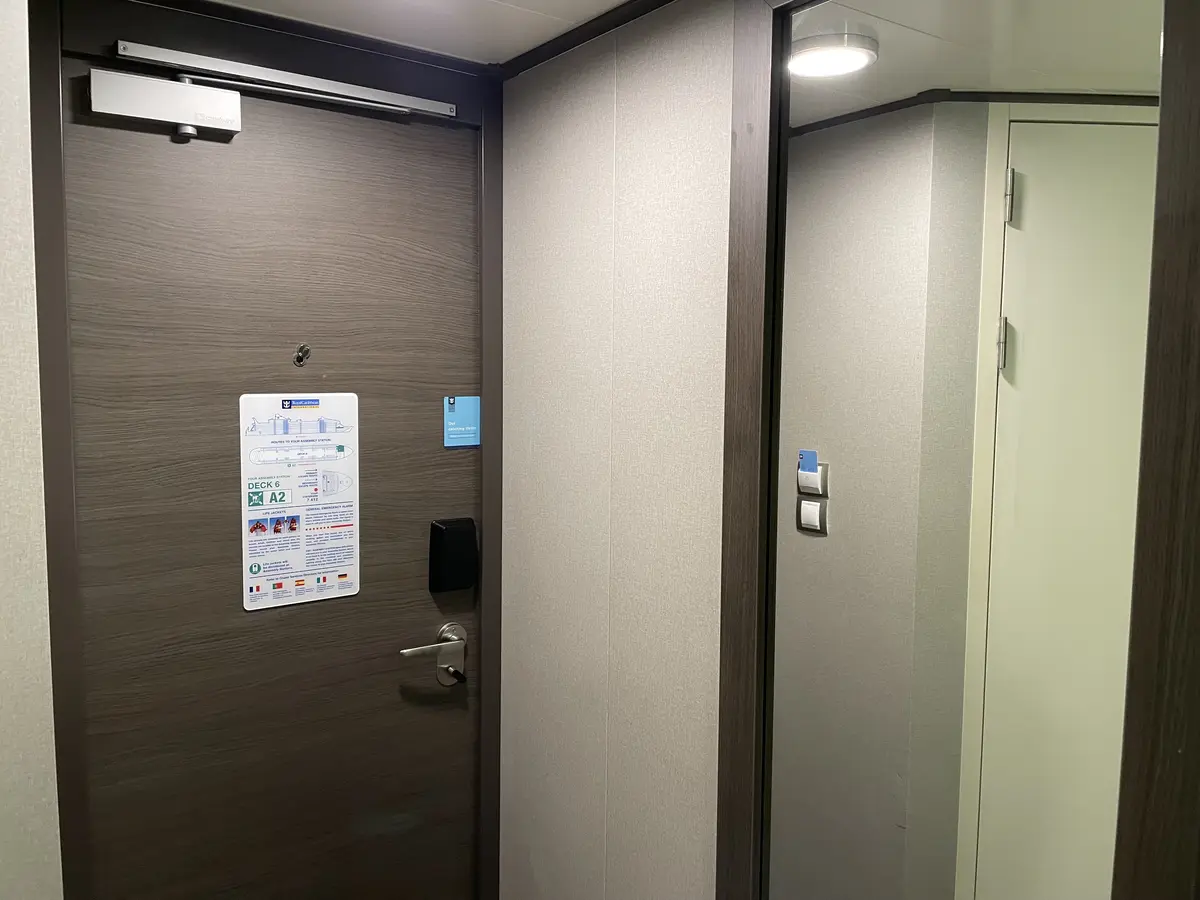 My stateroom was located on the forward of deck 7 in a "secret" hallway full of other interior cabins in between the port and starboard sides of the ship. It felt like a maze when I was first trying to locate my stateroom. However, I appreciated how there wasn't another cabin door directly next to mine.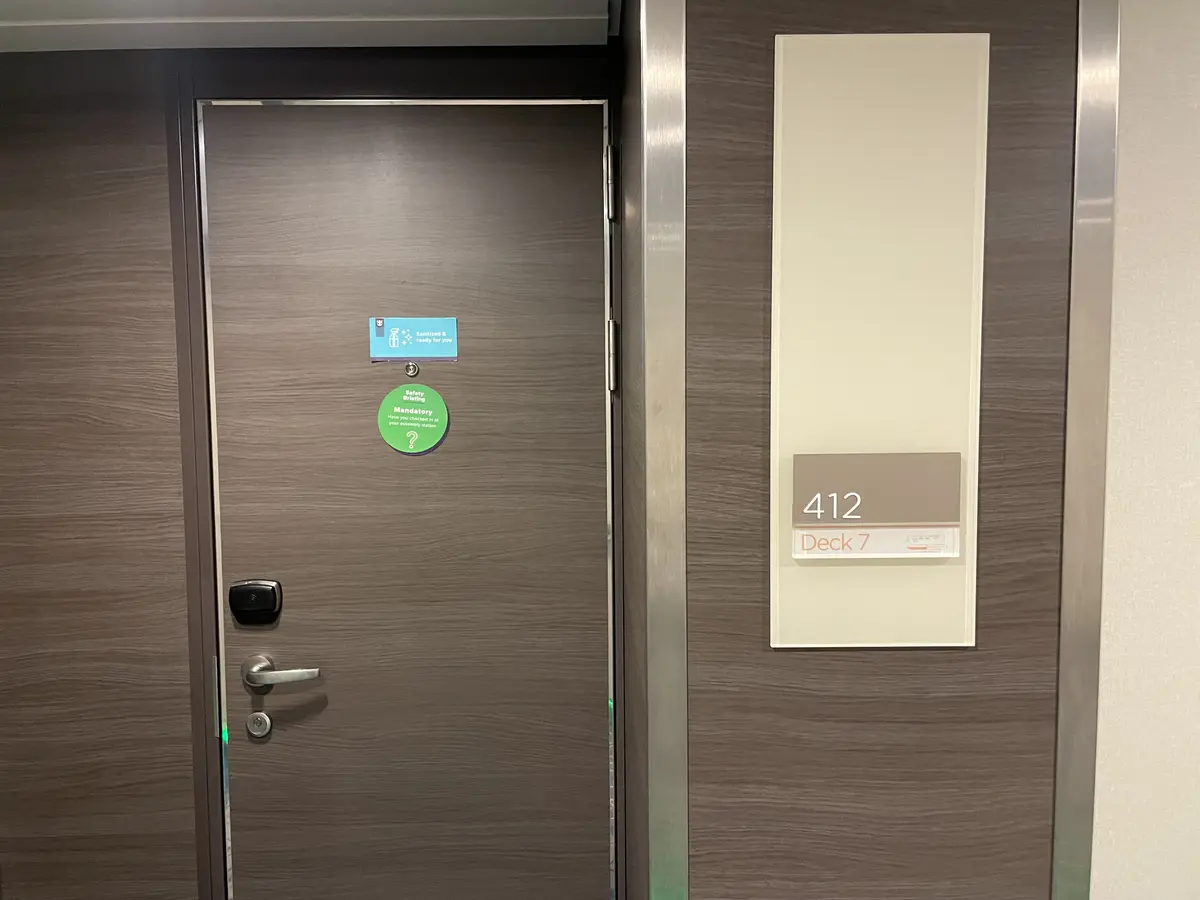 I am used to having a cabin located near the mid-ship when sailing, so being located all the way at a single end was a new experience for us. While the forward elevator bank was somewhat close, the aft was quite a walk from where I was located.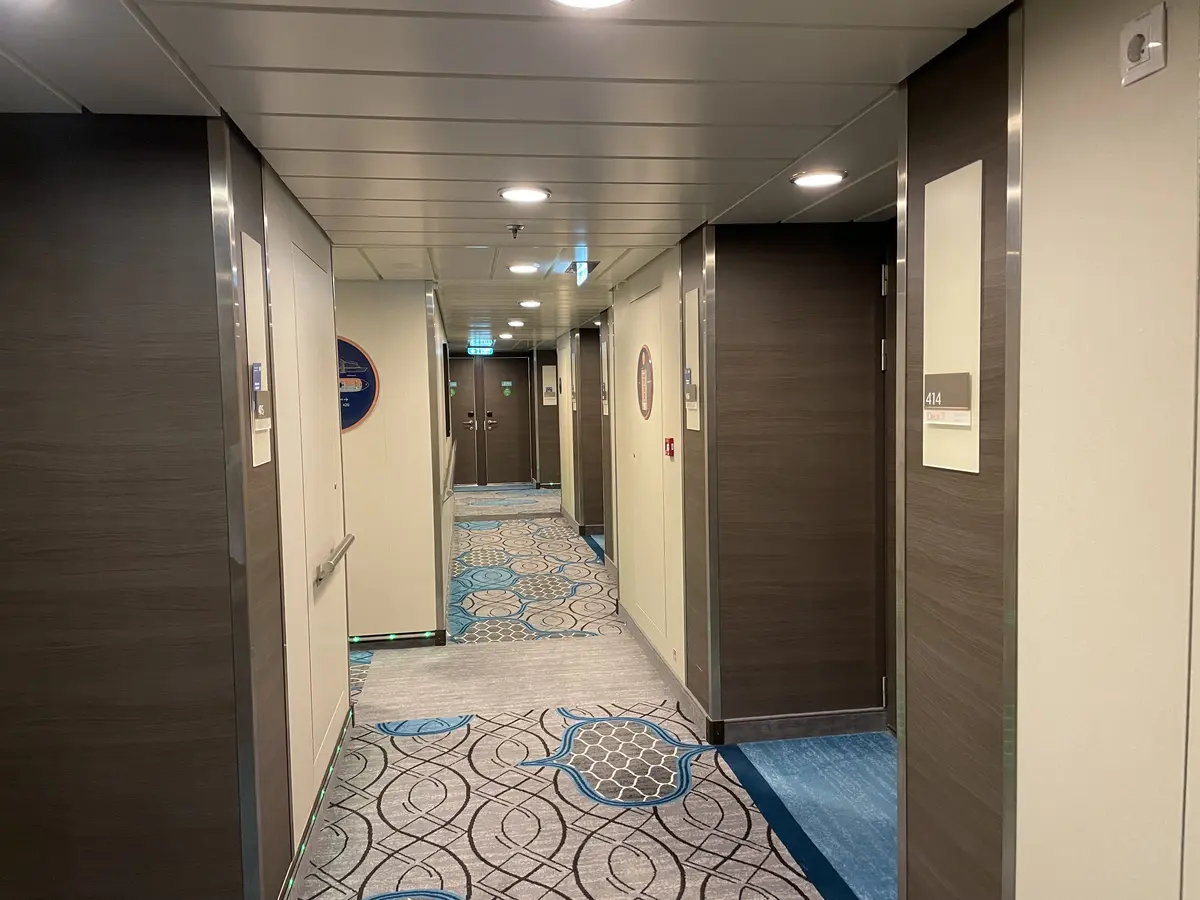 For $200 each day, I was satisfied with my interior stateroom. I was worried that the lack of natural sunlight would cause me to feel cramped, sleep in on accident, or that I would just flat out miss waking up to an ocean view.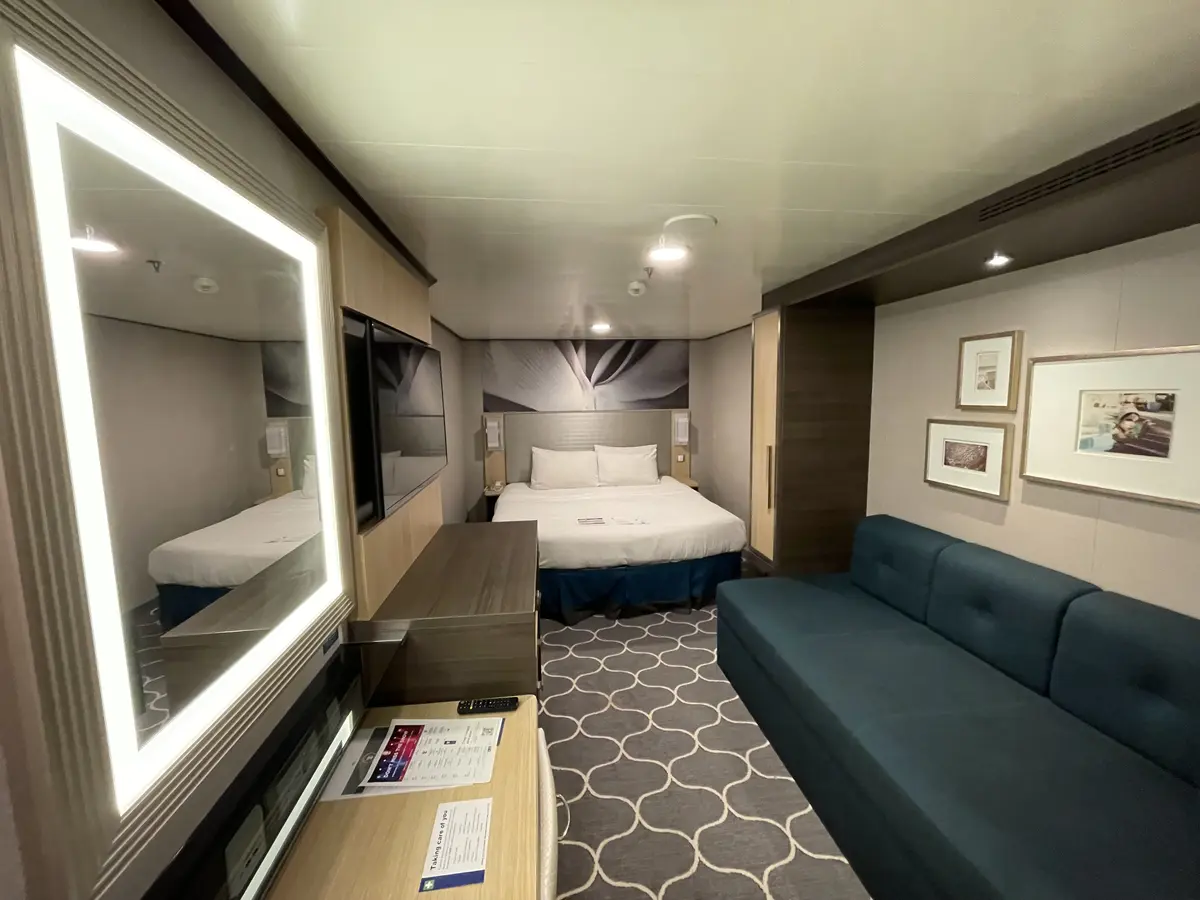 If I was sailing with another person, the cost would have dropped to a little over $125 per person, per day, including all taxes, port fees and gratuities. Now that I know what a great value interior staterooms can be, I'll consider them more for my personal travels!