In:
Meyer Werft shipyard in Germany announced it will shutdown for six weeks due to the current global health crisis.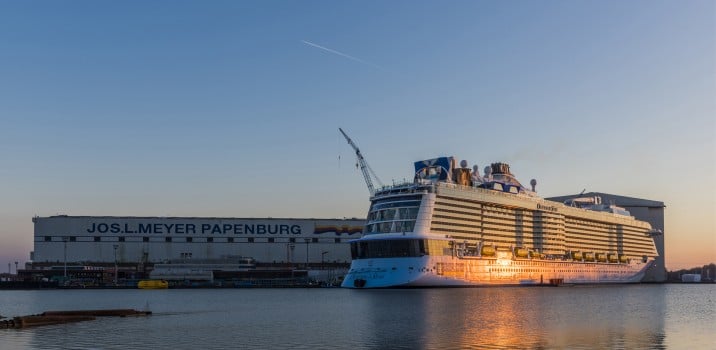 DisneyCruiseLineBlog spotted the news of the shutdown, which will last until August 30, 2020.
 The shipyard is facing financial hardships due to a lack of demand for new cruise ships, so beginning on Monday DW is reporting Meyer Werft will halt production and suspend operations for six weeks.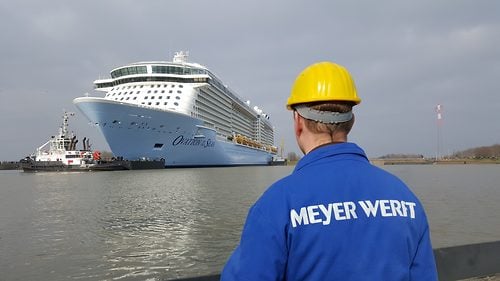 Meyer Werft is where Royal Caribbean's next new cruise ships is being built, Odyssey of the Seas.
On June 30,  Royal Caribbean announced Odyssey of the Seas will be delayed due to a combination of the global health crisis, delays in the supply chain, and fires at the shipyard compounding other shipyard issues.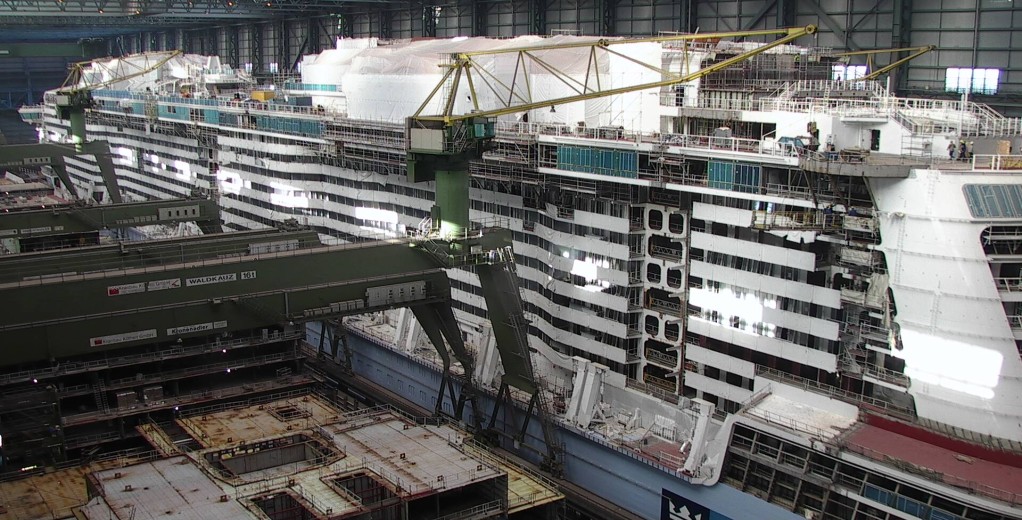 Just like Royal Caribbean, Meyer Werft is facing its own financial difficulties because of cruise lines delaying projects or delaying delivery of new ships. In either case, it means longer periods of time without being paid.
Shipyard owner Bernard Meyer said the current situation is "precarious", and that Meyer Werft needs to save €1.2 billion ($1.3 billion) to stay solvent. It looks like the shipyard may benefit from local and federal funding from the German government.
Reports out of Germany only mention the P&O Iona and Saga Cruises Spirit of Adventure. With Odyssey already officially delayed until next year, the six week shutdown this summer is not likely not a short-term factor.

Odyssey of the Seas will be Royal Caribbean's second Quantum Ultra Class ship and will come in at 168,000-gross-tons.
Odyssey recently reached another construction milestone when she was moved about 150 meters from a dry construction dock to a flooded construction dock.