In:
Royal Caribbean has informed guests booked on the first sailing of Odyssey of the Seas from the United States that the inaugural sailing has been moved and shortened.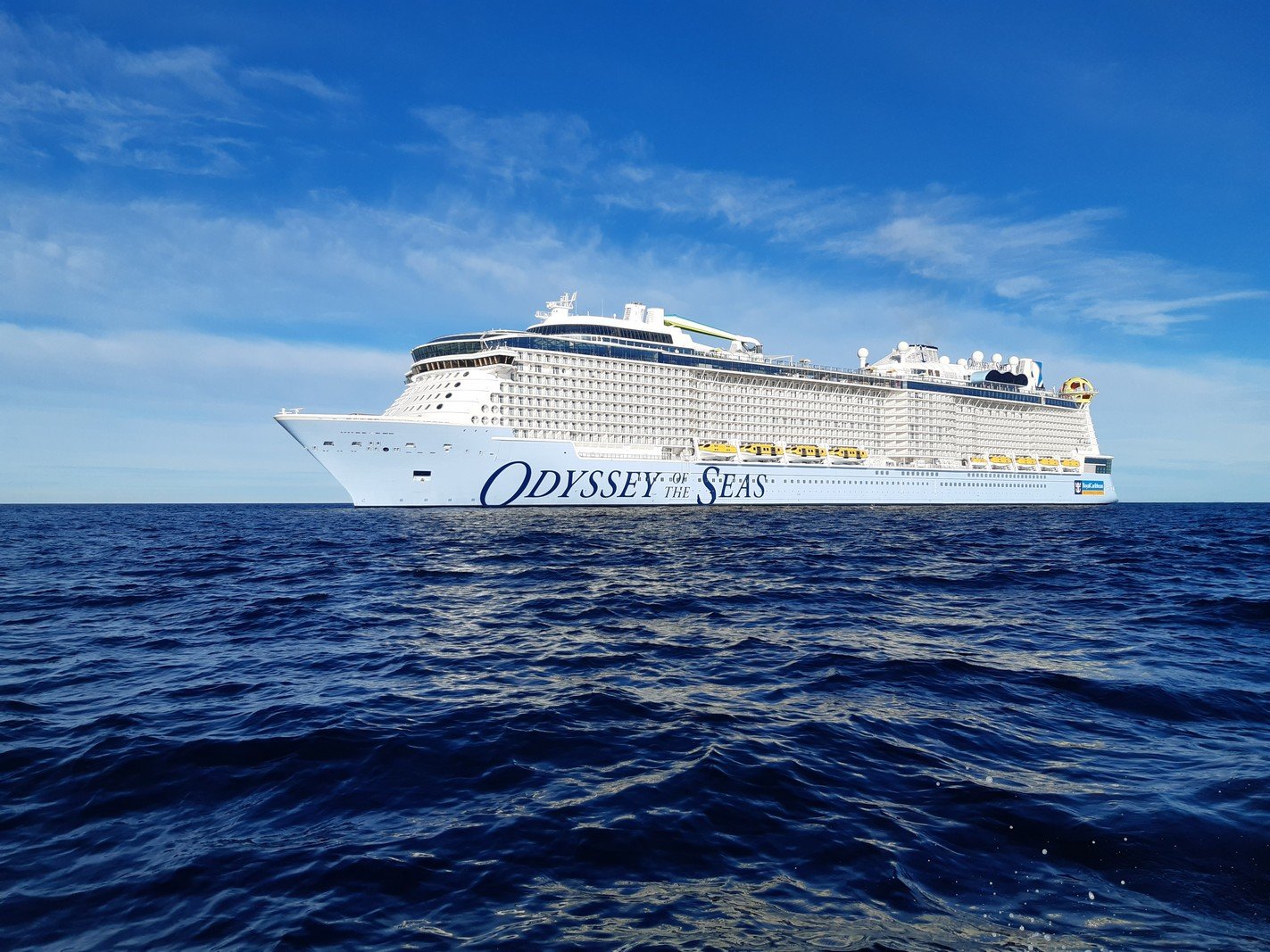 An email going out to guests on Tuesday informed them that the first scheduled sailing of Odyssey of the Seas from Fort Lauderdale, Florida on November 11 has changed.
Royal Caribbean says the impetus for changing the sailing is a result of welcome events scheduled for the ship.
"Odyssey will host a series of welcome events and as a result, we've had to make some modifications to our itinerary planning. Regrettably, this means your clients' cruise has been cancelled."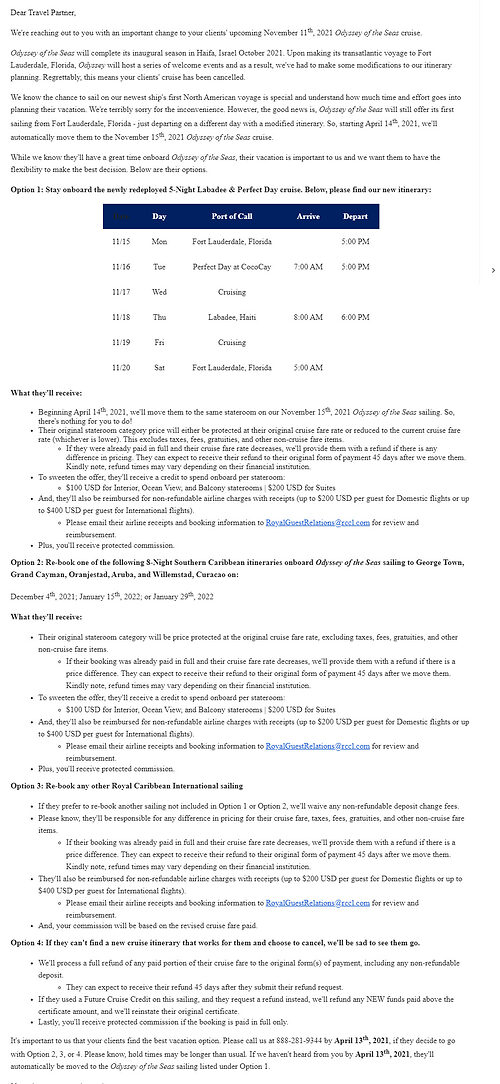 Odyssey of the Seas will still offer its first sailing from Fort Lauderdale, Florida - just departing on a different day with a modified itinerary. 
If guests booked on the November 11 sailing do nothing, they will automatically be moved to the new first sailing on November 15, 2021. The automatic move will begin on April 14, 2021.
The original stateroom category price will either be protected at their original cruise fare rate or reduced to the current cruise fare rate (whichever is lower). This excludes taxes, fees, gratuities, and other non-cruise fare items.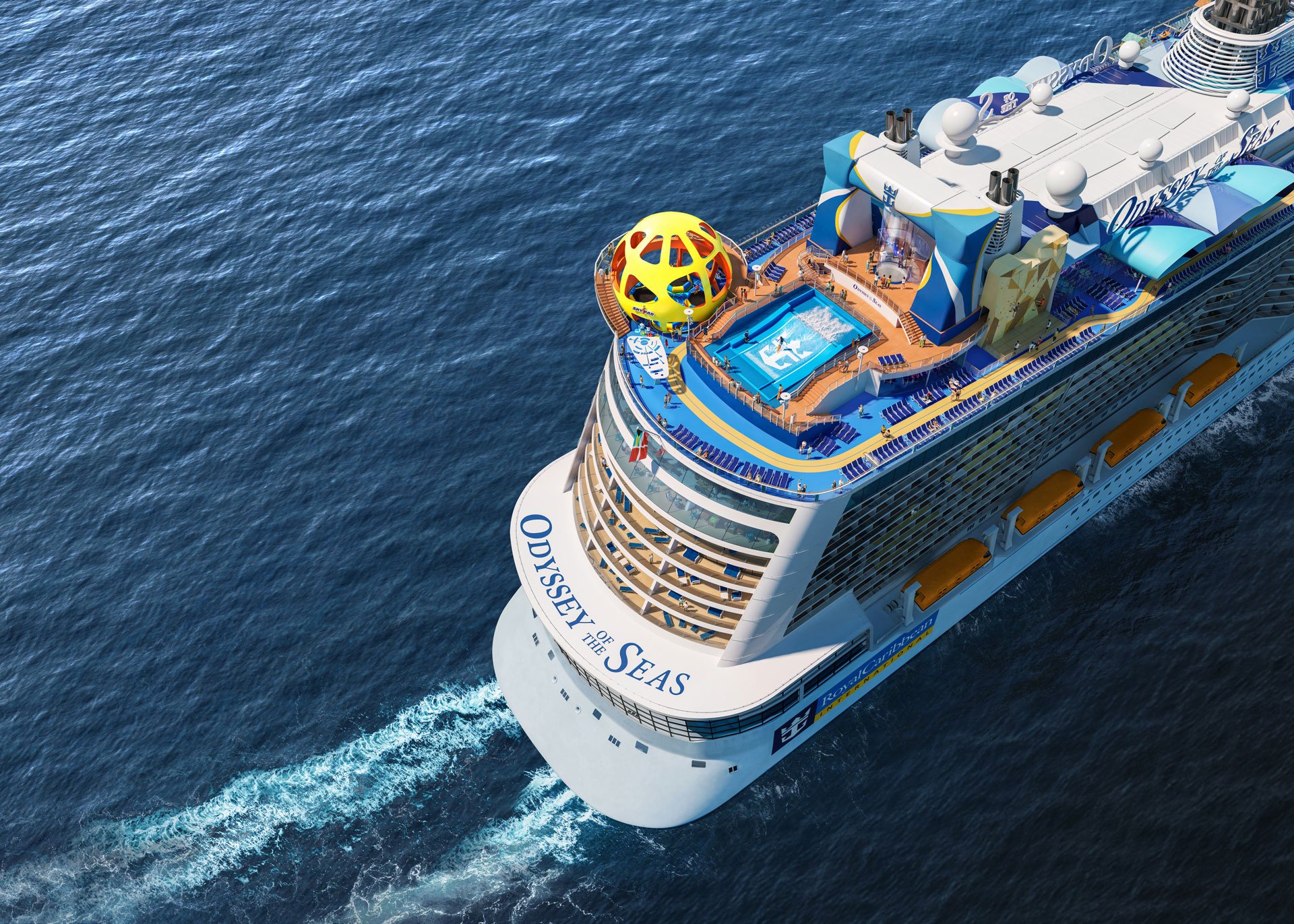 As a way of saying sorry, Royal Caribbean will offer $100 USD onboard credit for Interior, Ocean View, and Balcony staterooms and $200 onboard credit USD for Suites.
The cruise line will also reimburse non-refundable airline charges with receipts (up to $200 USD per guest for Domestic flights or up to $400 USD per guest for International flights).
If the new sailing does not work, guests can be moved to another 8-Night Southern Caribbean itineraries onboard Odyssey of the Seas.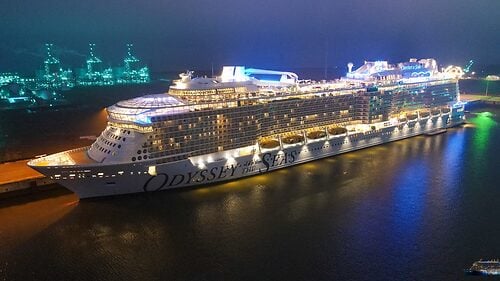 Guests moving to a different sailing will also qualify for the $100 or $200 onboard credit offer, along with reimbursement for flights.
The other option is to move a different ship and sailing, or a full refund.
When Odyssey arrives in North America to begin her cruise season in November, she will offer 6- to 8-night itineraries from Fort Lauderdale to the Caribbean.