In:
The Meyer Werft shipyard has released a few photos that show off the progress being made on Odyssey of the Seas.
Within Hall 6 of the Meyer Werft shipyard, the shipyard's webcam was updated with a wide view of the ship in position.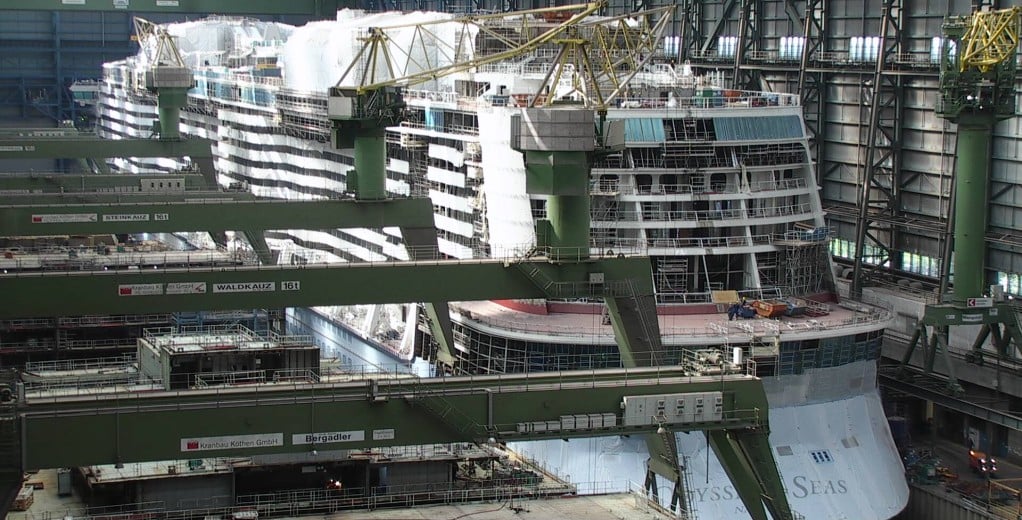 In addition to the weekly webcam photo of Odyssey, the shipyard also added a couple of other photos to indicate Odyssey will soon be on the move.
In the next few days, Odyssey will move to a new position within the hall to the water side of the complex.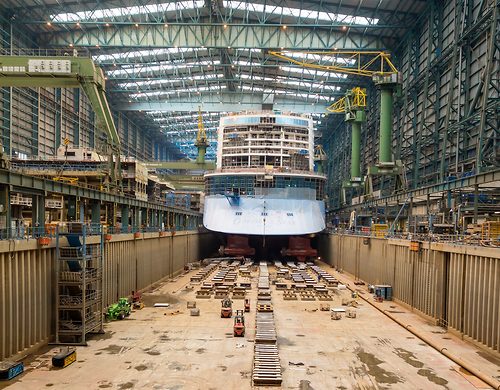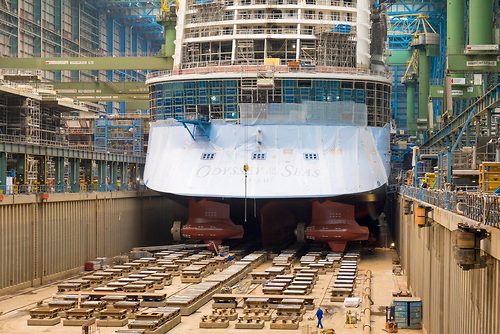 Meyer Werft set up palings today, and due to the exact positioning of the palings, the ship has a fixed stand after the move.
The updated photos of Odyssey come just days after a construction site fire caused some damage onboard the ship, that the shipyard's owners are concerned could cause delays in the construction plans.
While no change to scheduled sailings has occurred, Royal Caribbean did tell Wall Street in May that impacted shipyard operations will result in delivery delays of ships previously planned for delivery in 2020 and 2021.
UPDATE: Royal Caribbean has delayed Odyssey of the Seas' debut until at least April 2021.