In:
Royal Caribbean sent an email to guests who are still waiting for a refund from a canceled cruise in order to apologize for the longer than expected time it has taken to process these requests.
Thousands of guests received emails expressing the cruise line's apology for how long it has taken, along with an explanation of why things have taken longer than expected.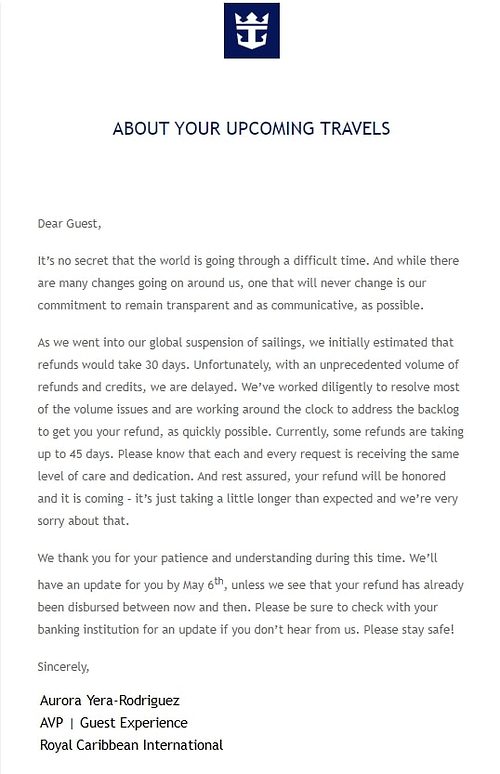 Refunds were expected to take 30 days to process, but some refunds are taking up to 45 days.
In addition, Royal Caribbean has promised an update by May 6th, unless a refund has already been issued by then.
Currently, some refunds are taking up to 45 days. Please know that each and every request is receiving the same level of care and dedication. And rest assured, your refund will be honored and it is coming – it's just taking a little longer than expected and we're very sorry about that.
Royal Caribbean has cancelled dozens upon dozens of sailings since mid-March due to the global cruise suspension. Each time sailings have been canceled, guests have had the choice of a 100% refund or 125% Future Cruise Credit.
The delay in receiving refunds has prompted frustration among some guests, with plenty expressing their dissatisfaction with the delays online.