Six big questions Royal Caribbean still has not answered
In:
The uncertainty surrounding when Royal Caribbean will resume sailings dominates the conversation among many cruisers, but beyond when cruises start up again, a number of other questions remain unanswered.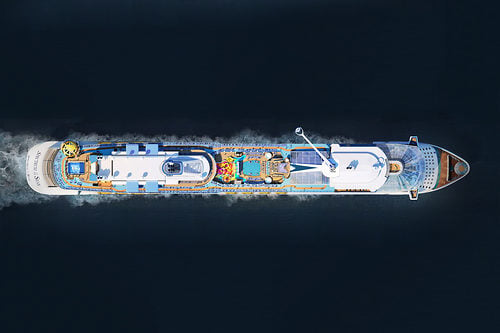 While these questions may not be as singularly important as when cruises will start again, plenty of cruisers are looking for clarification what to expect in the near future, and only the cruise line can provide answers.
Here are the top six questions we are all waiting on Royal Caribbean to answer.
What screening rules can guests expect when arriving to the cruise terminal?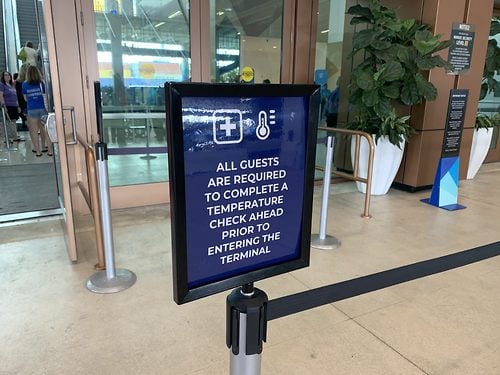 Just before Royal Caribbean voluntarily suspended all of its sailings around the world, new health screening procedures were added to the cruise check-in process, including mandatory temperature screenings and prohibiting guests 70 years or older. 
Many expect more preemptive steps to prevent someone sick from boarding a Royal Caribbean ship, so what will the cruise check-in process look like once sailings resume?
Will boarding times be enforced? Will lines in terminals be handled differently? What other prohibitions or checks can we expect when arriving to the cruise port?
Will changes be made to buffet dining on Royal Caribbean?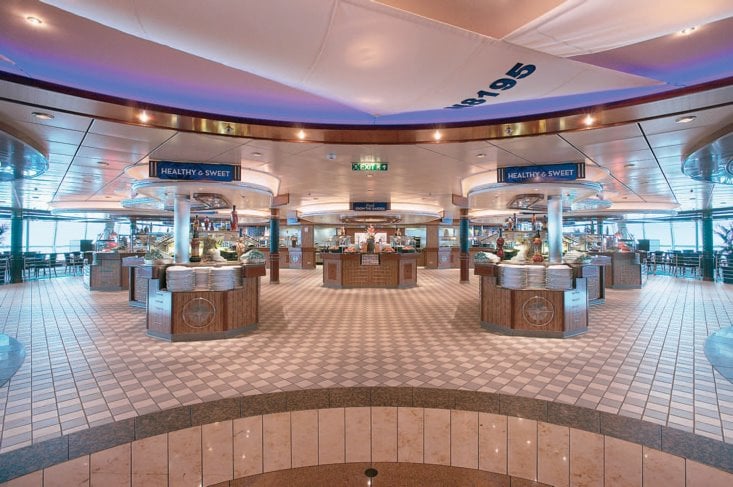 One area of the onboard experience that seems likely to change is dining on Royal Caribbean. So what changes can we expect for the Windjammer buffet?
In cases where Norovirus outbreaks occurred, the Windjammer would temporarily switch over to crew members serving guests, instead of guests doing it themselves. Would such a policy become standard?
During peak times, the Windjammer can get especially crowded (i.e. breakfast and embarkation day lunch), so will be there less guests admitted into the Windjammer to dine than in the past in order to allow for more spacing between people?
When will Allure and Explorer of the Seas get their Royal Amplifications?
One of the early casualties of the current crisis was the scheduled upgrade work on Allure of the Seas and Explorer of the Seas was temporarily put on hold.
This was not a decision Royal Caribbean made unilateral, as Spain has shut down entry for cruise ships to its ports, where the upgrade work was to take place.
This question is more than just "when will the water slides be added?" There are new staterooms that were to be added that are not there, and that could lead to guests with reservations for non-existent rooms.
Of course, some people booked these ships based on the understanding of which onboard amenities were to be offered.
Royal Caribbean has said they are, "reviewing all options to bring Explorer and Allure into dry dock this year," but there has been no timeline shared yet.
Will there be any social distancing rules implemented onboard the ships?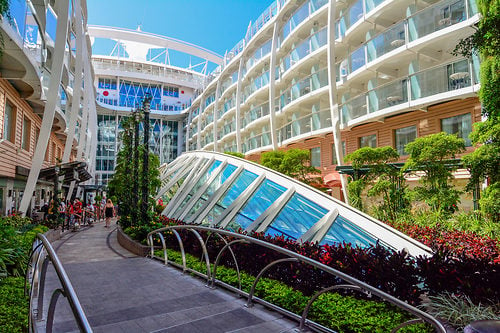 Almost everyone expects a "new normal" when it comes to going on a cruise in the future, and that leads to the question of what sort of policies, procedures and plans can guests expect once cruising resumes?
There have been plenty of ideas speculated on, but Royal Caribbean has not provided any sort of indication what we can expect.
Royal Caribbean Cruises Ltd Chairman and CEO Richard Fain indicated the cruise line is working on how to best keep guests safe:
"At Royal Caribbean, we're using this time of the suspension to learn as much as we can about this disease, and how to contain it. We're using this time to consult with experts in the field. We're trying to understand the science. We're using this develop new ways of doing things to protect the health of our guests, and our crew. Our objective is to make our ships not just good enough, but the best they can be."
Is Odyssey of the Seas still on schedule?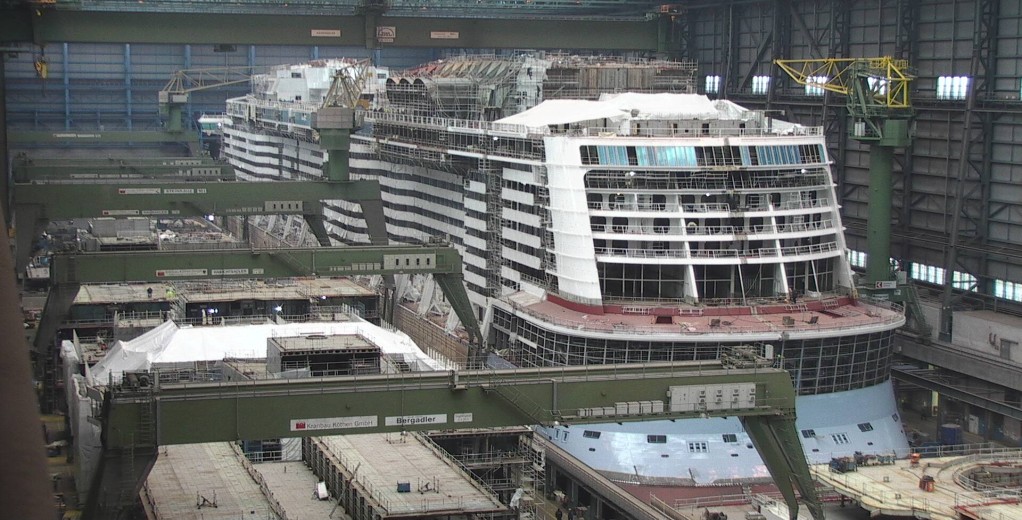 Royal Caribbean's next new cruise ship, Odyssey of the Seas, is scheduled to debut in November 2020, but with all the changes and turmoil, is that still the plan?
There has been very little said about Odyssey, or any new ship scheduled for construction, since this all began.
While the Meyer Werft shipyard webcam continues to show progress being made, there has been no mention of the brand new ship from Royal Caribbean.
Certainly Royal Caribbean has had plenty on its plate recently that promoting a new ship may not seem like a top priority, but new ships usually dominate the cruise line's conversation leading up to its debut.
To be clear, there is no indication from Royal Caribbean we should expect any change in Odyssey's schedule, but the current situation leads many to believe everything is now subject to change.
Will any ships be moved somewhere else if ports remain closed?
Looking a little further down the timeline, cruises will likely resume with select ships and itineraries beginning before others. Certain other areas of the world seem less and less likely to offer cruises this year, so will Royal Caribbean move ships around if they know there is no chance of a cruise season in 2020?
Whether talking about cruises to Alaska, Europe or even out of Bayonne, some guests are wondering if cruises resume from Florida first, will Royal Caribbean move ships around in order to get them sailing again elsewhere?
While I believe the logistics in moving ships (and their embarkation ports) around with little lead time is not practical, enough readers have voiced this concern that it is a valid concern to be addressed.
What are you still wondering?
There are plenty of unanswered questions, and I will certainly do my best to share answers here as soon as I get them.  
It is important to note that Royal Caribbean is not ignoring these concerns. This is uncharted territory, and they are taking things one day at a time in order to best deal with the changing landscape of the cruise business.
Do you have questions about the short-term future that Royal Caribbean has not answered? Ask them in the comments!