In:
Royal Caribbean is informing guests who have unused Future Cruise Credit (FCC) that were set to expire at the end of 2020 they will get an extra year to apply them to a new booking.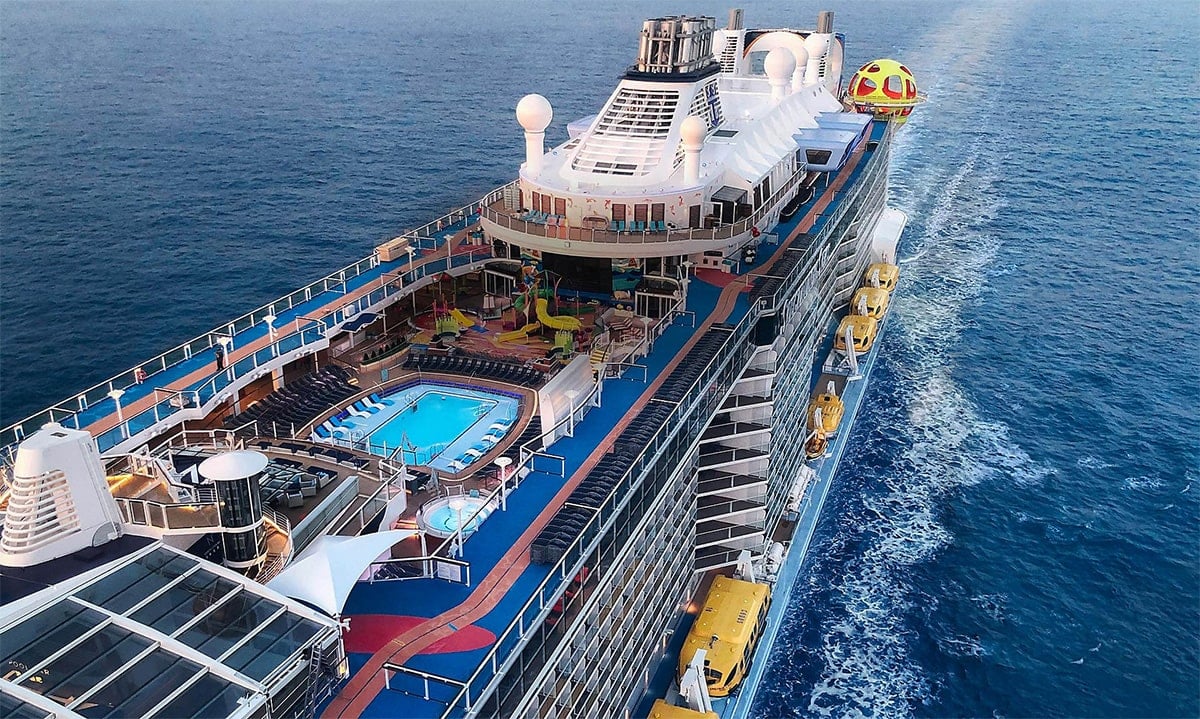 Royal Caribbean decided to extend future cruise credits that were issued before the global cruise shutdown began and were set to expire on December 31, 2020.
UPDATE: The extensions apply to all Future Cruise Credits that were going to expire between March 14, 2020 - December 30, 2021.
Instead, these credits will now be extended until December 31, 2021.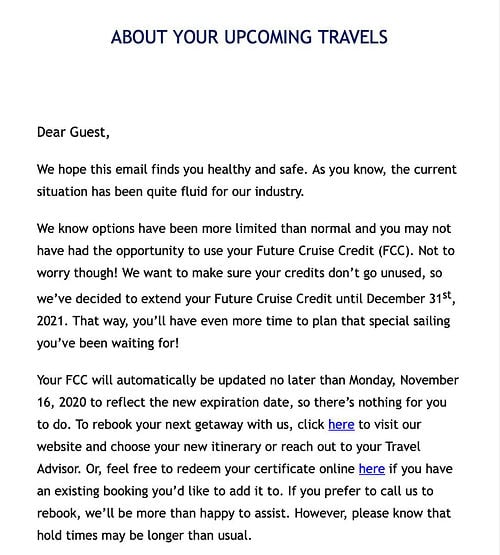 This change does not affect future cruise credits from the voluntary cruise suspension, as those future cruise credits are not scheduled to expire until December 31, 2021 already.
Emails have been sent to guests who had future cruise credits to inform them of this change.
"We know options have been more limited than normal and you may not have had the opportunity to use your Future Cruise Credit (FCC). Not to worry though! We want to make sure your credits don't go unused, so we've decided to extend your Future Cruise Credit until December 31st, 2021."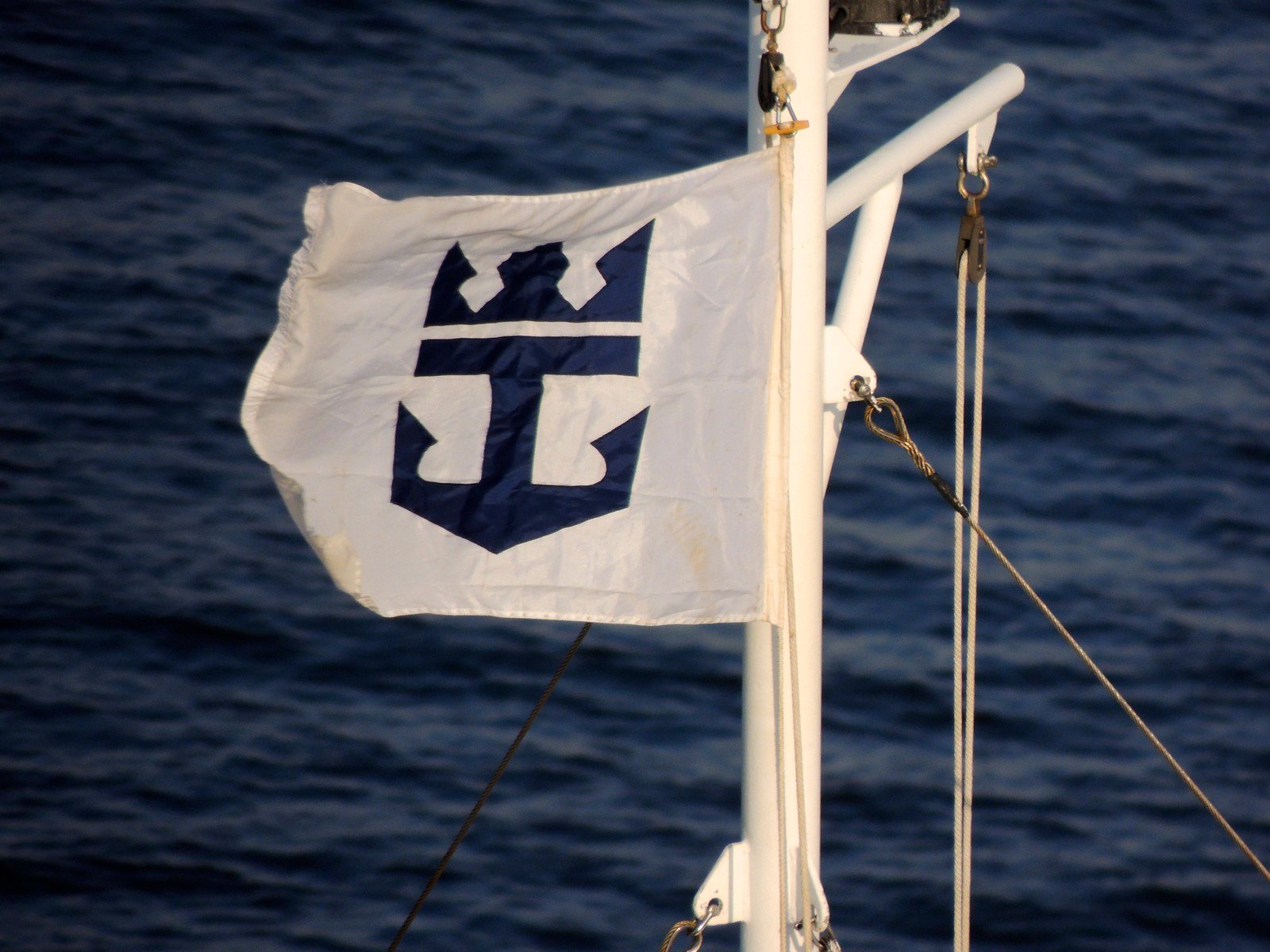 The FCC will automatically be updated no later than Monday, November 16, 2020 to reflect the new expiration date.
How do you get a future cruise credit?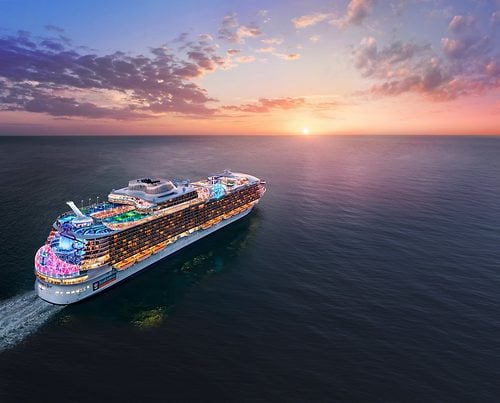 Future Cruise Credits are given to guests and represent a certain value that can be applied to a new cruise reservation.
It most most often given as an alternative to a refund, although many times refunds may not be available.
Future cruise credits have become widely available due to the current voluntary cruise shutdown that Royal Caribbean is engaged in, which means while cruises are being cancelled due to the global health crisis, Royal Caribbean is offering guests future cruise credits.
In fact, the Cruise with Confidence program offers flexible terms for cancelling your cruise up to 48 hours before your sail date.  If you elect to cancel a cruise under Cruise with Confidence, you are eligible to receive a future cruise credit worth 100% of the money you paid.