In:
Royal Caribbean has confirmed that the planned amplifications of Allure of the Seas and Explorer of the Seas are on hold, due to the global impact of coronavirus.
Both ships had multi-million dollar amplifications scheduled for this year, but the work has been put on hold and the extend of enhancements to come is being re-evaluated.
Royal Caribbean confirmed on social media what many had feared was the case, following the closure of many European ports, along with Royal Caribbean's decision to cut 2021 capital expenditures.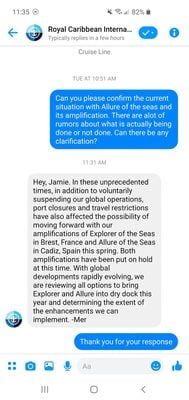 A statement by Royal Caribbean confirms the post on social media.
In these unprecedented times, in addition to voluntarily suspending our global operations, port closures and travel restrictions have also affected the possibility of moving forward with our amplifications of Explorer of the Seas in Brest, France and Allure of the Seas in Cadiz, Spain this spring. Both amplifications have been put on hold at this time. With global developments rapidly evolving, we are reviewing all options to bring Explorer and Allure into dry dock this year and determining the extent of the enhancements we can implement.
Allure of the Seas was scheduled to undergo a 58-day, $165 million transformation that would have added new features, including the Ultimate Abyss, the tallest slide at sea; The Perfect Storm trio of waterslides, completely redesigned Adventure Ocean kids and teens spaces, the first Giovanni's Italian Kitchen & Wine Bar, and Music Hall.
Similarly, Explorer of the Seas was planning to get a $110 million amplification that would have added a number of changes from bow to stern.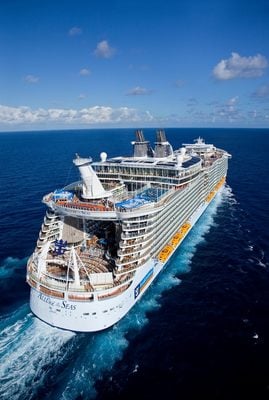 Royal Caribbean is currently not operating any cruises because of a month-long suspension of sailings to help reduce the spread of coronavirus.