In:
Royal Caribbean has been celebrating the 50th anniversary of the cruise line's founding with drink cups, dessert, a special sailing, and now, its own flavor of soda.
Royal Caribbean ships with a Coca-Cola Freestyle machine are serving up the Royal Berry Blast in honor of Royal Caribbean's golden anniversary.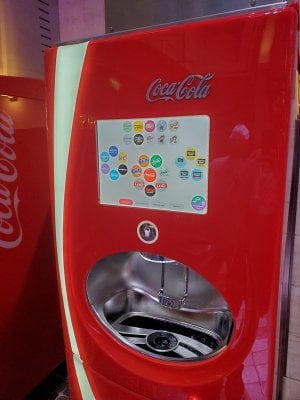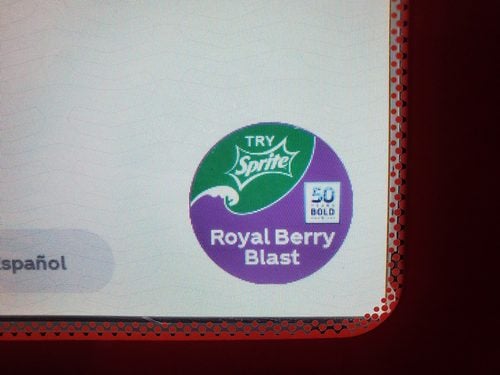 Thanks to CGTLH for providing these photos
The soda selection screen denotes the 50th Anniversary logo alongside the special Sprite flavor.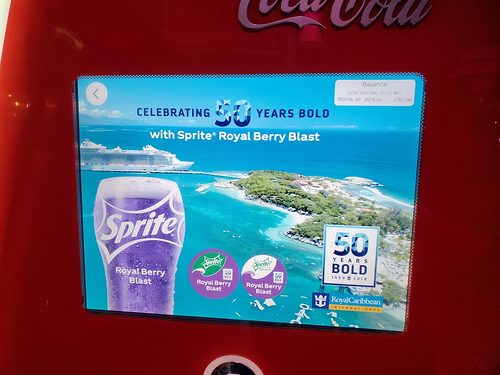 Royal Berry Blast is available with Sprite or Sprite Zero.
Like all drink flavors in the Coca-Cola Freestyle machine, it requires a special cup to access it, which is only available if purchased with a drink package.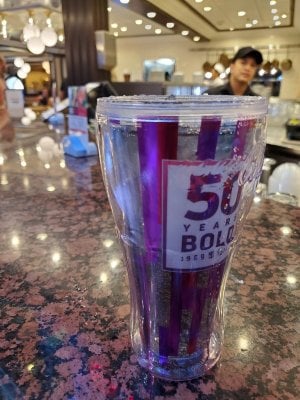 The following Royal Caribbean ships have Coca-Cola Freestyle Machines
Adventure of the Seas
Allure of the Seas
Anthem of the Seas
Enchantment of the Seas
Explorer of the Seas
Freedom of the Seas
Grandeur of the Seas
Harmony of the Seas
Independence of the Seas
Jewel of the Seas
Majesty of the Seas
Mariner of the Seas
Oasis of the Seas
Ovation of the Seas
Quantum of the Seas
Rhapsody of the Seas
Symphony of the Seas
Navigator of the Seas (added in 2019)