In:
When you sail on your next Royal Caribbean ship, there is a good chance you will find Coca-Cola's amazing self-serve beverage dispensers known as the Coca-Cola Freestyle machine.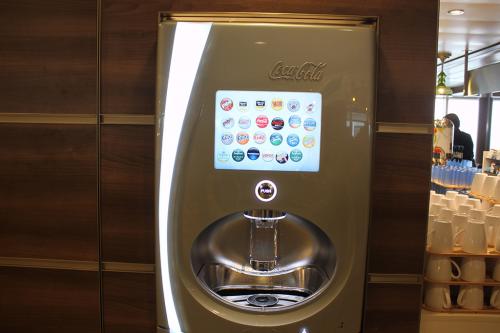 The Freestyle machine offers guests 100+ flavors of various Coca-Cola products that you can mix together to create the perfect drink for you.  Royal Caribbean is the only cruise line to offer Freestyle machines.
In order to use the Coca-Cola Freestyle machines, guests must purchase an all-inclusive beverage package or the Royal refreshment package and use their complimentary Coca-Cola souvenir cup. The Coca-Cola souvenir cup has a special chip in it which activates the machine.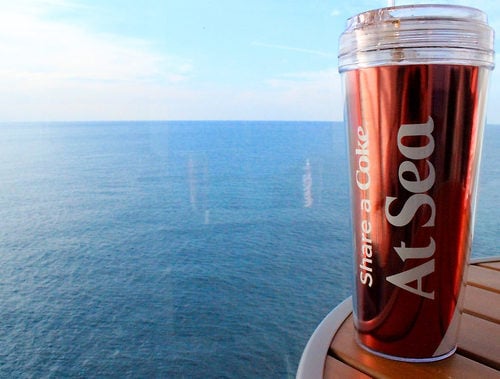 The following Royal Caribbean ships have Coca-Cola Freestyle Machines
Adventure of the Seas 
Allure of the Seas 
Anthem of the Seas 
Enchantment of the Seas 
Explorer of the Seas 
Freedom of the Seas 
Grandeur of the Seas 
Harmony of the Seas 
Independence of the Seas 
Jewel of the Seas 
Mariner of the Seas 
Navigator of the Seas 
Oasis of the Seas 
Odyssey of the Seas
Quantum of the Seas 
Ovation of the Seas 
Rhapsody of the Seas 
Symphony of the Seas 
Wonder of the Seas
It seems that Freestyle machines are only available in the United States, Canada and limited availability in the UK and Europe and Royal Caribbean has added the machines to ships based mostly in the United States.
Using the Freestyle machines is pretty simple too, you pick a base flavor (like Coke or Fanta) and you can customize the drink with fruit flavors (Orange Coke or Orange Fanta, Lime Fanta, etc).  You can also stop a drink mid-pour by just releasing the dispense button and select another drink to mix two together. So if you want to mix Orange Fanta with Mello Yello Grape you can!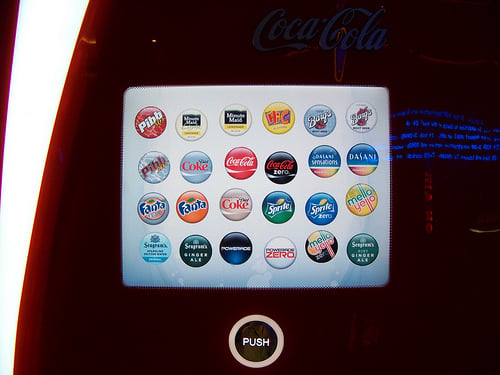 Some of the base flavors available to choose from are Coke, Diet Coke, Coke Zero, Caffeine-Free Diet Coke, Sprite, Sprite Zero, Fanta, Fanta Zero, Minute Maid Lemonade, Minute Maid Light, Dasani, Dasani Sensations, Powerade, Powerade Zero, Hi-C, Barq's, Diet Barq's and Seagram's Lemon Lime Seltzer. and more.
The special souvenir Coca-Cola cups that Royal Caribbean sells also has a time restriction, which prevents guests from getting refills until 10-15 minutes have passed since their last pour.  This time restriction is to prevent abuse of the Freestyle machine privileges.
Use of the Coca-Cola Freestyle machines is available with a few unlimited drink packages:
Royal Refreshment package
Royal Replenish package

$22.42 per person, per day (includes service charge)

All of the Royal Caribbean unlimited alcohol packages

Unlimited alcohol packages begin at $42 per person, per day
Have you tried the Coca-Cola Freestyle machines on your Royal Caribbean cruise? Thinking about using them on your next cruise? Tell us about it in the comments!