In:
One of the things Royal Caribbean worked on during the 15 month shutdown was revamping its fleetwide beverage menu.
Across Royal Caribbean's ships, the base menu for cocktails, mocktails, and low/no alcohol drinks has been updated.
Rest assured, all of your favorite, typical vacation cocktails are still available, such as piña coladas, daiquiris, and mojitos.  This new menu is an opportunity to bring new drink ideas to guests who might be interested in something different.
This new menu will be available at all bars and lounges which do not have a specialized menu of their own.  
You will be able to find this menu at locations like the Schooner Bar, Viking Crown Lounge, Boleros and more.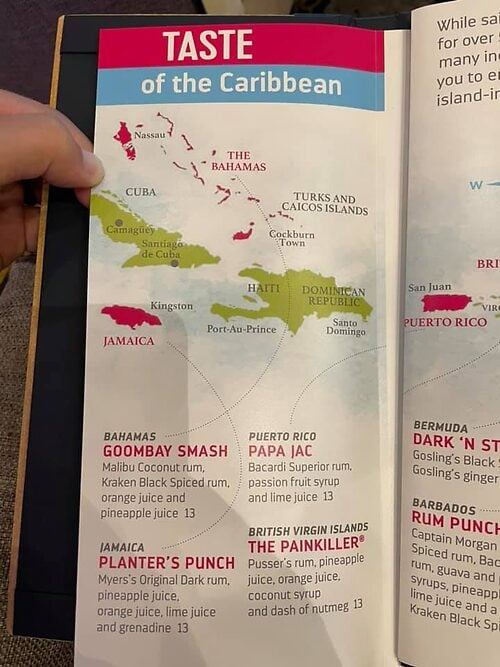 Off the bat, you can see the menu pays homage to the Caribbean islands, with not only the name of each drink, but the country where it was invented.
Colorful maps are included to provide context.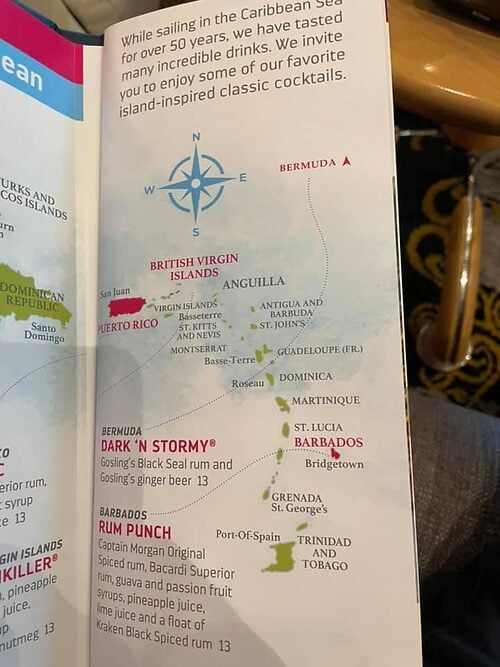 Something else you may notice is Royal Caribbean has licensed certain drinks, such as the Dark 'n Stormy and Pain killer.
For a bar to sell a drink with the official name, they need to serve the cocktail with the official liquor and ensure the pour is accurate, per the manufacturer's requirements.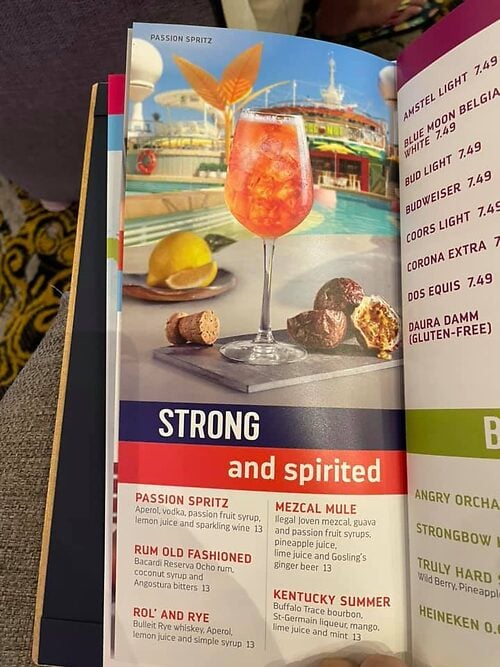 Of course, Royal Caribbean has plenty of beers to pick from as well.
While you won't find as many beers on a cruise ship as on land, they stock some of the most popular types, both foreign and domestic.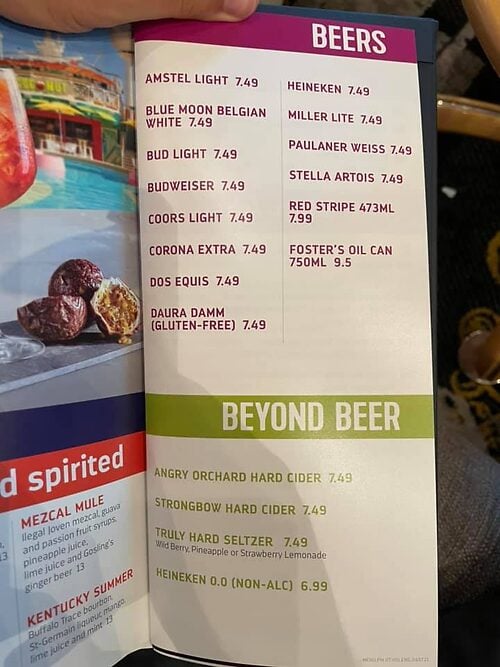 If wine is your thing, you'll find a selection of wines by the glass or by the bottle.
Not all wines are available by the glass, but there are various brands from regions around the world.
If you purchase a bottle of wine, you can bring it to any bar, restaurant, or even back to your cabin to enjoy as you see fit.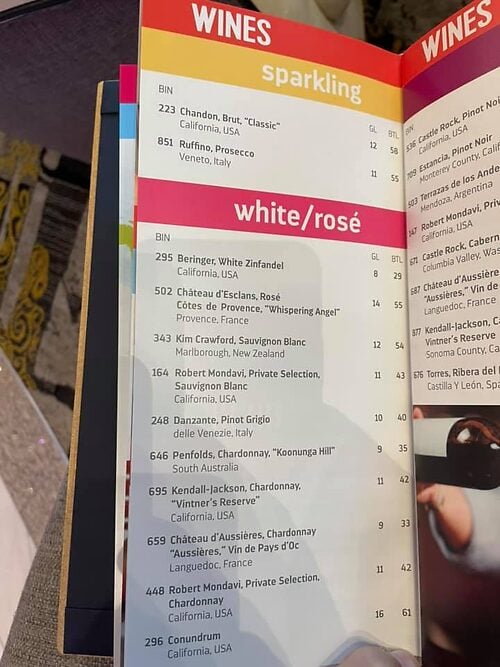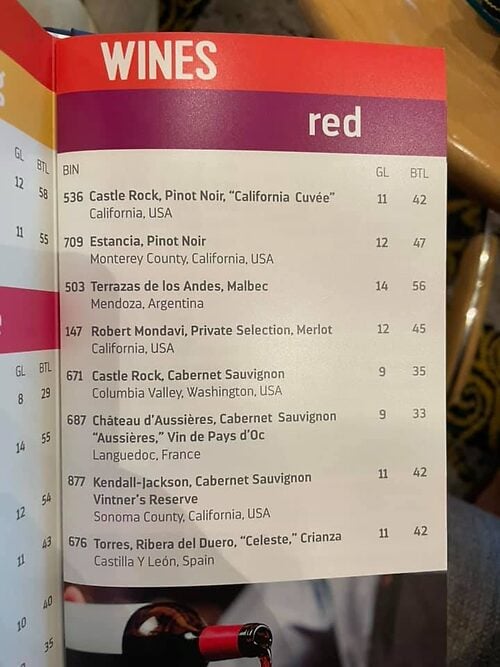 A trend Royal Caribbean looked to capitalize on with its new drink menu are cocktails that aren't super sweet or "heavy" so that guests can enjoy the drinks with less guilt.
These sort of drinks are ideal for consuming outdoors in the warm Caribbean sun.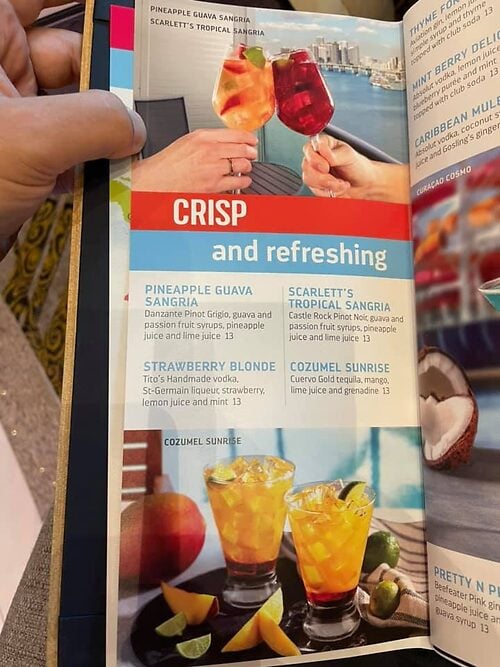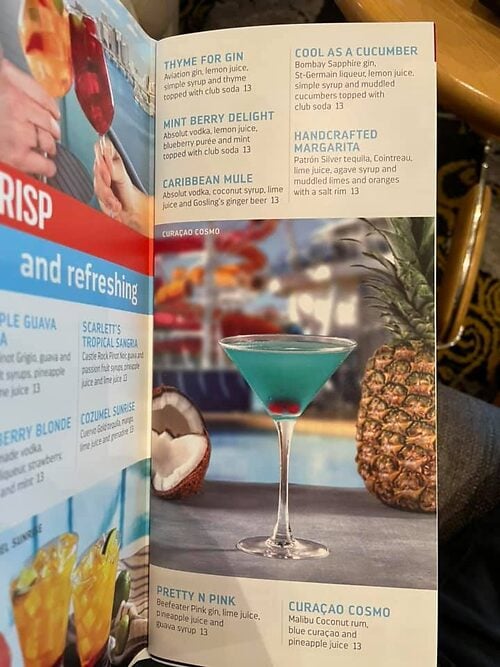 If you're looking for a shot or liquor served neat, there are a wide array of choices.
Not only are these liquors available to choose from, but most are included with a Royal Caribbean drink package.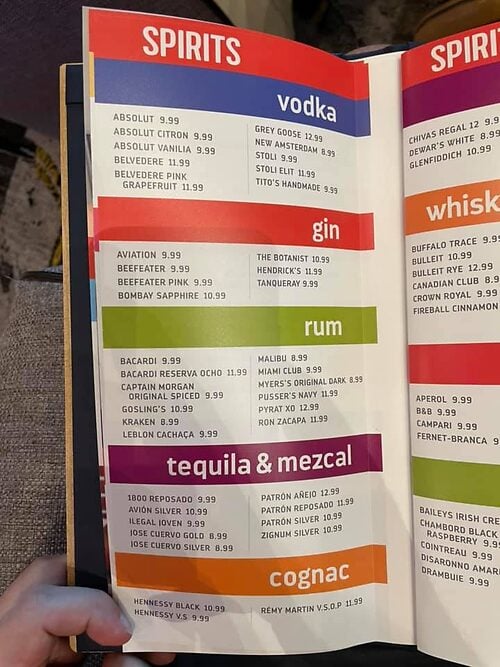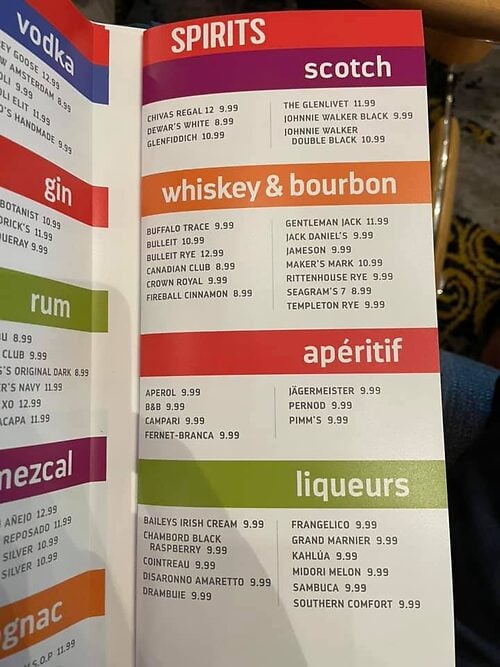 Another trend Royal Caribbean is hopping on is the low-alcohol and no-alcohol drinks bandwagon.
Whether someone doesn't drink alcohol or simply wants to limit the amount they intake, these can be great alternatives.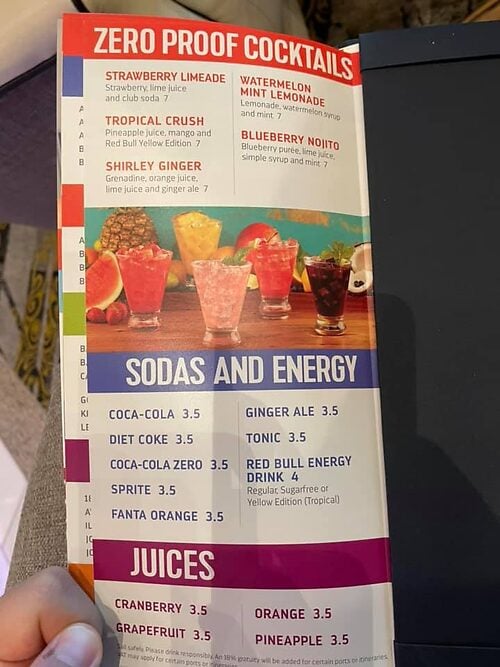 The new menu is inspired by some of the signature Caribbean islands Royal Caribbean has traditionally visited, and as a way of honoring these destionations, a popular drink recipe was highlighted from each spot.
Linken D'​Souza, Global Vice President Culinary, Dining & Beverage, talked about the menu change as an opportunity to move the menu offerings forward.
He said his team worked on, "identifying drinks that are really signature drinks to those islands and bringing them onboard the ship."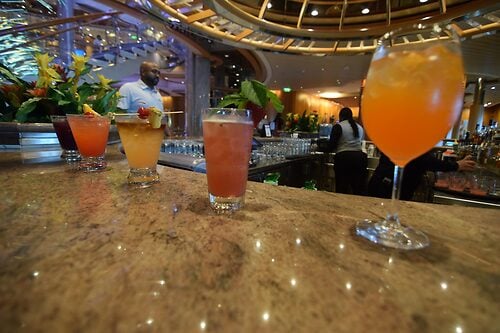 "We've really leveraged that time to to focus on the program, fine-tune the experience, build these amazing cocktails."
"It's like bringing a port of call to your experience onboard the ship. And maybe you have the cocktail on board and you get off from the island and you say, hey, I got to get one of those here to see how close they are."
Some of the new signature cocktails that Royal Caribbean highlighted include:
Goombay Smash (Bahamas)
Planter's Punch (Jamaica)
Papa Jac (Puerto Rico)
The Painkiller (British Virgin Islands)
Dark 'n Stormy (Bermuda)
Rum Puinch (Barbados)
The new drink menus are available on all the cruise ships in the fleet.