In:
Some aspects of a Royal Caribbean cruise are experiences that become forever associated with being onboard one of these amazing ships and certain drinks onboard are among those moments.
Many Royal Caribbean guests look forward to indulging in one particular cocktail on each sailing, the lava flow.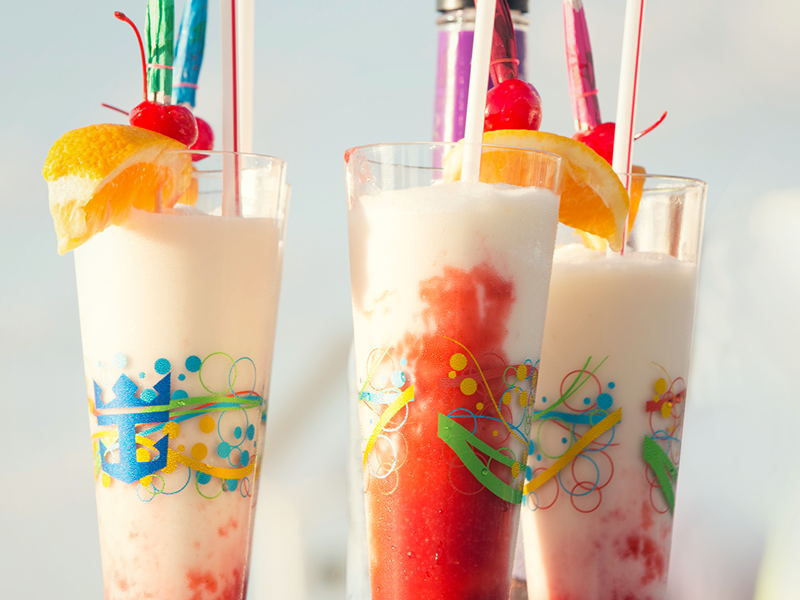 The lava flow is a creamy drink mixed with a berry (usually strawberry) that when presented, resembles the way lava from a volcano might descend down a mountain.
It is pretty darn tasty and often finds its way onto the drink of the day menu.
Lava flows have become a fan favorite across Royal Caribbean ships and we are including it in our list of Royal Caribbean classics!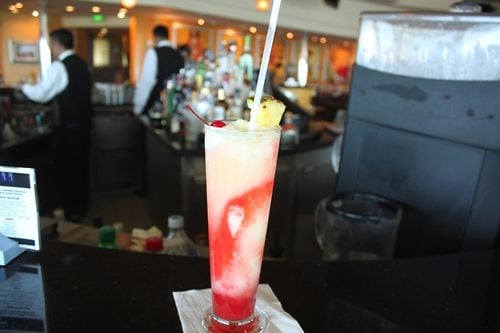 If you need a lava flow fix between cruises, here is the full recipe for how to make one (or more) at home.
Lava Flow Recipe
1.5 oz. light rum
1 oz. Malibu coconut rum
2 oz. coconut cream
2 oz. pineapple juice
2 oz. fresh or frozen strawberries
1 banana
Directions
Mix strawberries and rum in blender and blend until well mixed.
Place contentsat bottom of a tall glass.
Mix rest of the unused ingredients with crushed ice in a blender until smooth.
Pour mixture into glass. The strawberry and rum mixture will creep up the sides of the glass, giving the drink its name.
Serve with straw.