In:
The days seem to be blending together to the point weekdays and weekends may not seem to differ all that much, but May is here, and that means warmer temperatures.  If the mercury is rising, then I have the perfect frozen drink to try.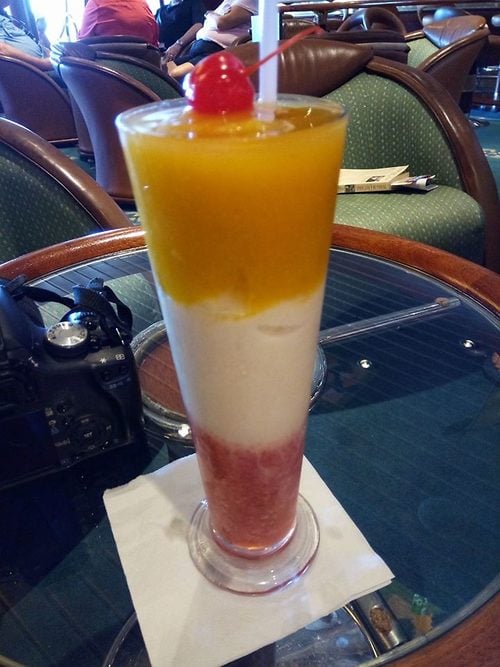 The Love Connection is a blend of two favorite frozen concoctions in one.  It is one of those drinks that if you saw someone order at a bar on Royal Caribbean, you would probably ask the bartender to make one for you as well.
If you leave out the rum, this is also a fun drink for the kids!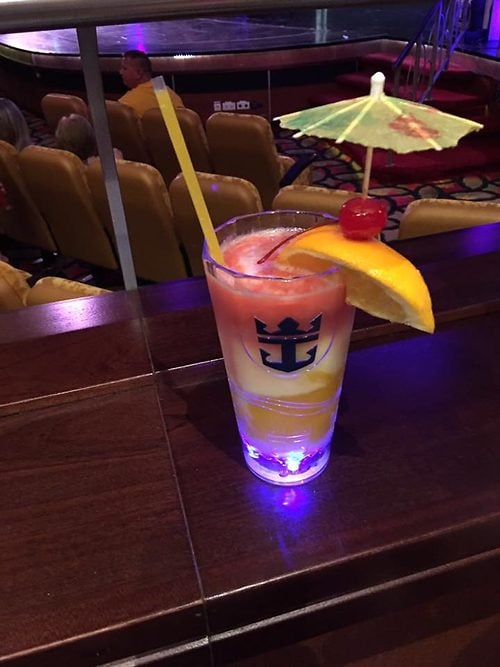 Photo by Brian Robinson
If you are ready to welcome in summer, get your blender out and sip on the Love Connection.
Love Connection Ingredients
Suggested music while preparing your Love Connection
The Merrymen - Feeling Hot Hot Hot

Photo by Kris Leppien-Christensen
Love Connection Instructions
Blend 1/2 oz rum with each of the mixes and ice.
Layer each blend into a hurricane glass in the following order:

Strawberry
Pina Colada
Mango

Serve with colorful straw