In:
There are so many great options on the main dining room menu that have become favorites over the years, including the Traditional Caesar Salad.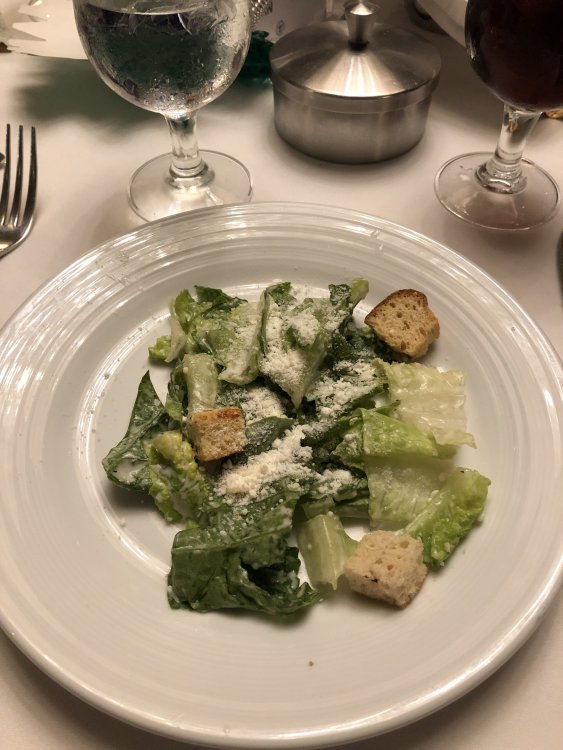 Caesar salads are not unique to Royal Caribbean, but the version served up in the main dining room are usually a must-order every night appetizer.
Did you know: Contrary to popular belief, Caesar Salad is not named after Julius Caesar, the famed leader of the Roman Empire, but for Chef Caesar Cardoni, famed Italian restaurateur, who created the dish in Tijuana, Mexico in 1924. The original dish called for coddled whole eggs. 
Traditional Caesar Salad Ingredients
Serves 6
Croutons
4 tablespoons extra virgin olive oil
1 cup sourdough bread, cubed
Salt and freshly ground black pepper 
Ingredients
3 heads romaine lettuce, washed, dried and cut lengthwise
1/4 cup shaved Parmesan cheese 
Salad
3 cloves garlic
3 tablespoons freshly squeezed lemon juice
5 anchovy fillets, drained or 2 teaspoons anchovy paste
2 teaspoons Dijon mustard
2 teaspoons Worcestershire sauce
2 egg yolks
1 cup extra virgin olive oil
Salt 
Suggested music while preparing your Traditional Caesar Salad
Marshmello ft. Bastille - Happier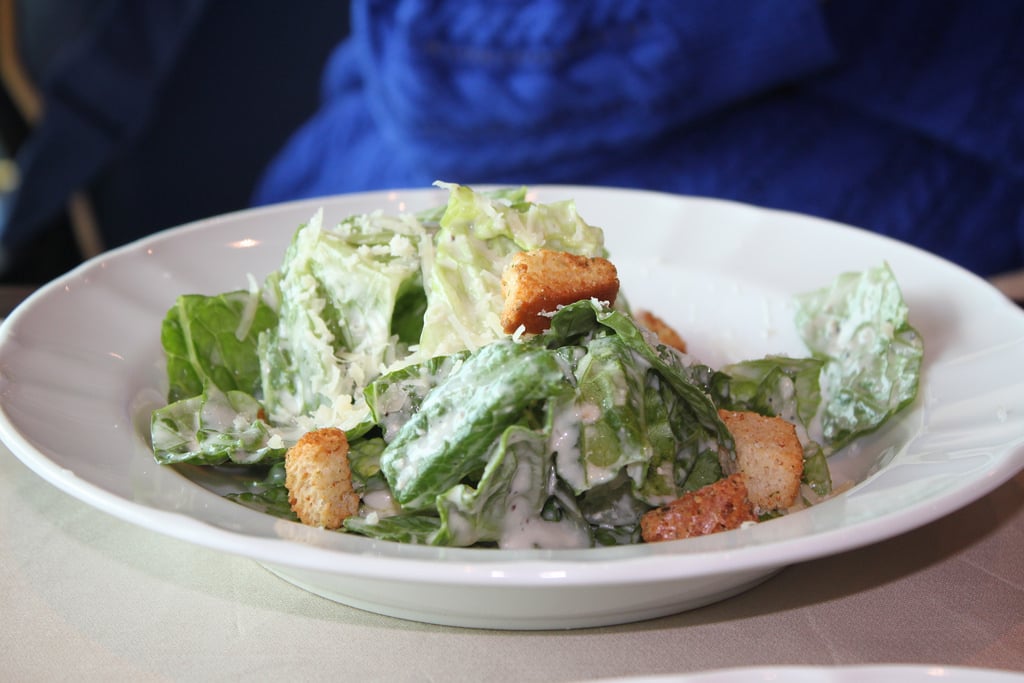 Traditional Caesar Salad Instructions
Preheat oven to 380°F
To prepare croutons, place bread on a baking sheet and drizzle with olive oil. Toss well to coat evenly. Season to taste with salt and black pepper. Bake for 10 minutes or until crisp and golden brown. Set aside to cool on a paper towel. 
To prepare Caesar dressing, combine all ingredients except oil in a blender or food processor. Blend until smooth. While processing, slowly add oil. Adjust seasoning, cover, and refrigerate.
Place romaine hearts on chilled plates, drizzle with Caesar dressing, and garnish with Parmesan shavings and croutons. Serve immediately.