In:
These days, everyone is talking about Royal Caribbean's unlimited alcohol packages because they are a simple way to lock in the price of drinks for your cruise but not everyone drinks enough to warrant purchasing them.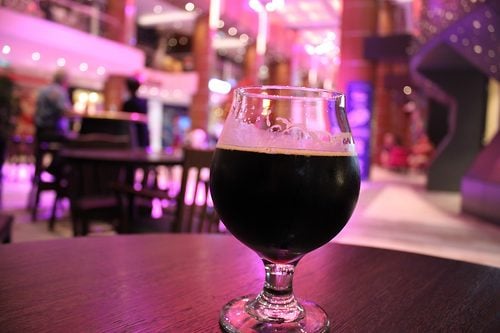 The good news is, there are lots of ways to save money on your drinks without opting for a package.  
Royal Caribbean entices its guests with discount offers and benefits that reduce the total cost of drinks, but you will need to know how to find them all.
Drink of the day
A Royal Caribbean staple is the Drink of the Day, where one drink each day of your cruise is selected to receive a 20% discount.
Your Cruise Compass will list which drink is the Drink of the Day, although you can always ask any waiter or bartender and they can fill you in.
The discount for the Drink of the Day helps cut down on the cost of drinks and is a great way to try new drinks without much financial risk!
Bar specials listed in Cruise Compass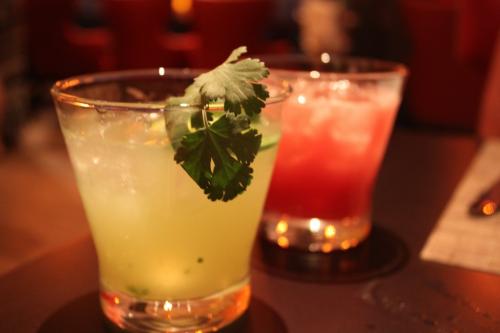 In order to drum up business, many bars and lounges will offer drink specials throughout the day and you can find all of them listed in the Cruise Compass.
In the morning, drinks such as Bloody Mary's and Mimosa's are sold at a reduced rate.  
Later in the day, select bars will offer drink specials. As an example, Michael's Genuine Pub on Quantum of the Seas offered 2 for 1 beer specials and the On Air Club on Freedom of the Seas had some great margarita specials.
The key is to check your Cruise Compass for when and where these drink specials will be offered.  Some are available throughout the cruise while others are only available at select times.
Crown and Anchor Society coupons
Members of Royal Caribbean's customer loyalty program, the Crown and Anchor Society, will receive coupons for free drinks.
The exact coupon you get will depend on your status in Crown and Anchor society, but you will want to check the list of coupons that are listed in your stateroom on embarkation day.
As an example, for Platinum members there are coupons for
Buy any wine, beer or soda by the glass and get a second free
Purchase any glass of wine, beer or soda and receive a 10% discount
Remember that everyone in your stateroom gets their own set of discounts, so be sure to use them all!
Diamond level free drinks
Guests who are Diamond, Diamond Plus and Pinnacle Club Crown and Anchor Society members also receive vouchers for complimentary drinks on each day.
Three drink vouchers per day will be applied to each eligible Diamond, Diamond Plus and Pinnacle Club members corresponding SeasPass card to be used to get a free drink at bars on the ship that can be used between 4:30pm and 8:00pm.
Diamond and Concierge club lounges
Speaking of Diamond members, Royal Caribbean provides free drinks to guests that have access to the Diamond Club and/or Concierge club lounges.
These lounges are specifically for guests that have attained at least Diamond level status in Crown and Anchor Society or guests staying in a suite onboard the ship.
There is food to be enjoyed in these lounges as well, but complimentary alcoholic beverages are also on the menu.  
Free drinks at Crown and Anchor Society events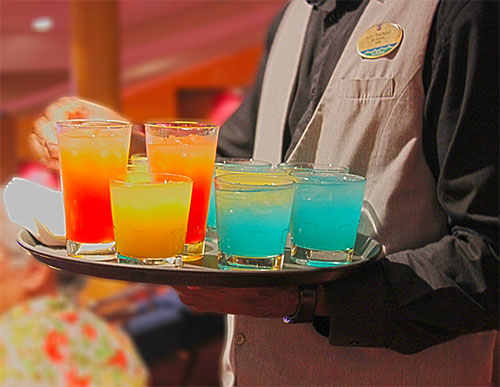 Each cruise, Royal Caribbean will hold "welcome back" parties for its Crown and Anchor members.
At each event, complimentary alcoholic beverages are served and it can be a great way to enjoy free drinks while hearing about what is new and exciting about Royal Caribbean.
Be sure to show up a little early to the events, because the complimentary drinks start flowing as soon as the doors open.
Free champagne
There are a few times during a Royal Caribbean cruise where guests can get free champagne.
These events will be listed in the Cruise Compass and are most often
Art auctions
Captain's Welcome
Holidays such as New Years Eve
What is your best way to save money on a drink while cruising? Share them in the comments!