In:
Usually I like to share classic Royal Caribbean cruise cocktail recipes that you can make at home, but with the weekend here, perhaps a treat for the kids is in order.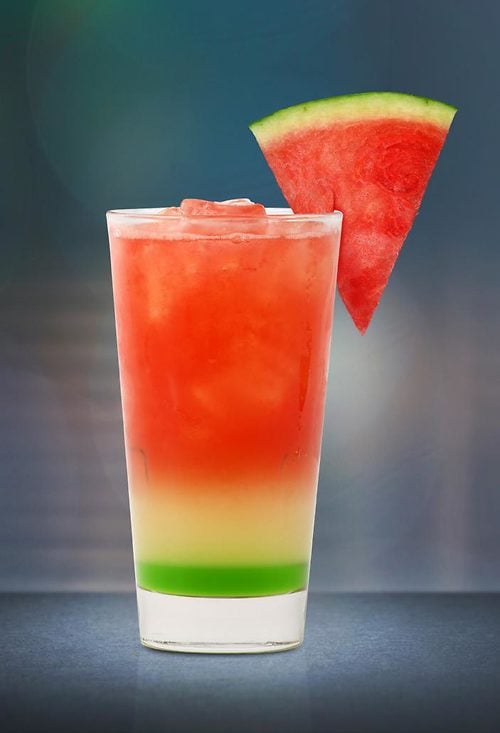 If your kids are anything like mine, they love to get colorful drinks that look as good as they taste, and the watermelon lemonade fits that bill.
So if you need a tasty distraction for the kids, whip up a pitcher of this for them and let them pretend they are on a cruise (virtual Adventure Ocean staff not included).
Watermelon Lemonade Ingredients
1 ounce kiwi syrup
1.5 ounces fresh lemonade
4 ounces fresh watermelon juice
Fresh watermelon for garnish
Suggested music while preparing
Baby Shark
Jimmy Buffett - Grapefruit
Watermelon Lemonade Instructions
In a cocktail glass, add ice cubes
Add kiwi syrup
Add lemonade
Top with fresh watermelon juice
Garnish with a small wedge of fresh watermelon