In:
Royal Caribbean is celebrating its 50th anniversary this year, and already some of the festivities are underway.  No birthday celebration is complete without a little cake!
Royal Caribbean Blog reader Shawn Wallace enjoyed a special cake while dining in the main dining room on Brilliance of the Seas.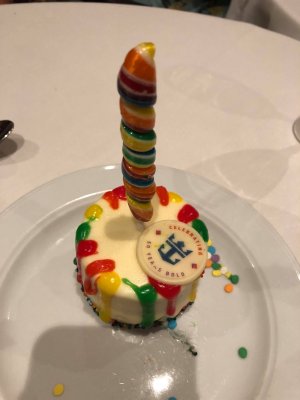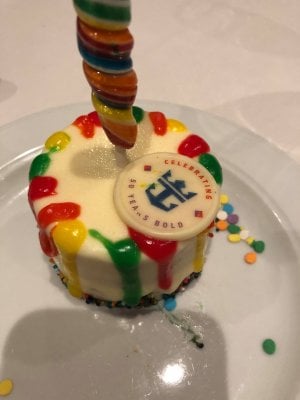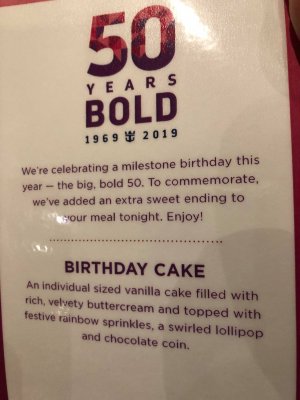 The buttercream birthday cake was served to each table in the main dining room, and is topped with rainbow sprinkles, a swirled lollipop and chocolate coin.
Keep an eye out for this birthday while when you dine at the main dining room on a Royal Caribbean cruise in 2019!