In:
Royal Caribbean's unlimited drink packages offer a tremendous value and budget-friendly option for guests to enjoy all the beverages they care for while on their cruise vacation.
If you are on the fence about whether or not to get a drink package, here are some helpful do's and don'ts.
5 Drink Package Do's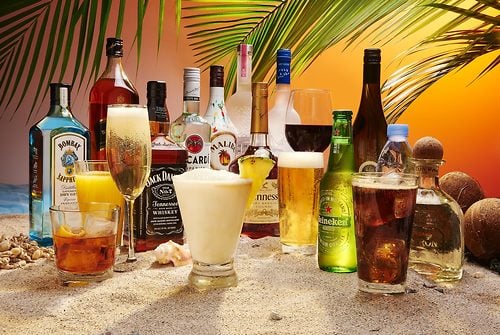 Pre-purchase: The best way to get the lowest price on an unlimited drink package is to buy it before the cruise. Royal Caribbean regularly offers pre-cruise discounts via its Cruise Planer site. Plus, you can cancel and rebook if the price drops before your cruise!
Do your research: Before you decide to buy a drink package, have an honest conversation with yourself if you will be able to drink enough, everyday of your cruise to make the investment worthwhile. Drink packages offer a great value, but it requires you to drink enough every day of your cruise to make it a good buy.
Specify the liquor brand: When you order any drink, be sure to specify the liquor. In lieu of ordering "a bloody mary", say "a bloody mary with Grey Goose". Your unlimited alcohol package includes quite a variety of liquor, so do not settle for the first bottle available to the bartender.
Try new drinks: One of the best reasons to get a drink package is to be able to try out a new drink. It is completely acceptable to try drinks and not finish them, so feel free to experiment!
Use it at Perfect Day at CocoCay & Labadee: Royal Caribbean's drink package benefits work at both of its private destinations.  Your drink package value will dramatically increase if your cruise visits one of these spots.
5 Drink Package Don'ts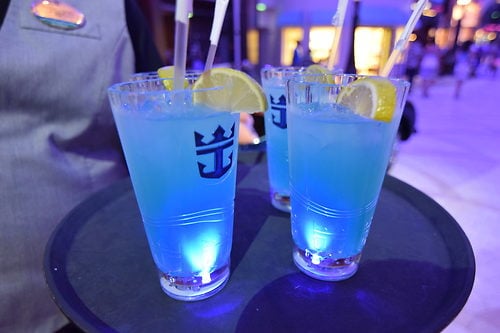 Share the package: The cardinal faux pas of any drink package is to share its benefits with other guests. Drink package benefits are only for the person that buys it, so do not share it with anyone else. Period.
Overtip: Your drink package purchase covers gratuity for any and all drinks you order with it.  While you can tip extra if you so choose, you should be aware that your drink package orders already account for gratuity.
Assume you need one: Drink packages get a lot of attention online among cruisers, and as a result, many new cruisers seem to feel they need to get one because of all the talk they get.  The reality is you do not need a drink package.  There are lots of complimentary beverages included with your cruise, and drink packages are a nice to have splurge, but far from a necessity.
Overlook non-alcoholic beverages: If you have the Deluxe Beverage Package (also known as the unlimited alcohol package), be sure to take advantage of all the non-alcoholic beverages included. Lattes, bottled water, soda, espresso, juice and more are included with the Deluxe Beverage Package and just as important as the booze that comes with it.
Forget your drink package works at specialty restaurants: Royal Caribbean's specialty restaurants have their share of signature cocktails, as well as a full array of alcoholic and non-alcoholic drinks and your drink package works in these restaurants too.
Want to learn more about drink packages?
Here are a few more helpful resources on everything you need to know about Royal Caribbean's drink packages.