Royal Caribbean Post Round-Up: August 11, 2019
In:
Happy Sunday! We hope you are having a great weekend! Now it is time to sit back, relax, and catch up on all the Royal Caribbean news from the week!
Royal Caribbean altered its Thrill Waterpark policy this week by lowering the unaccompanied guest age to 14 years old.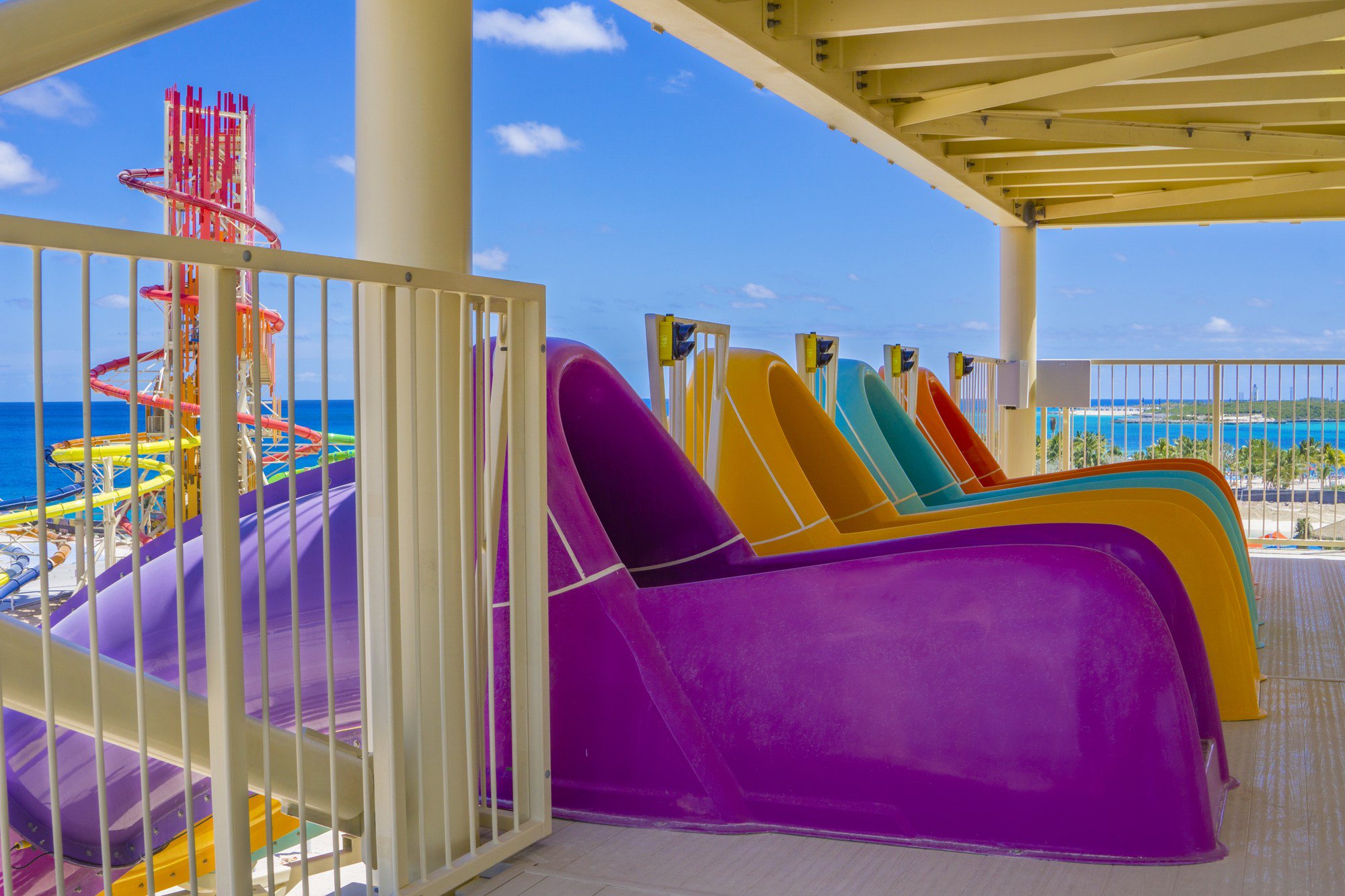 Previously, unaccomapnied guests needed to be 18 years old, but effective August 3, the cruise line's policy has shifted.
This new rule change allows for adults to forgo purchasing water park admission in situations where teenagers want to enjoy thrills on their own.
Royal Caribbean News
Royal Caribbean Blog Podcast
The 314th episode of the Royal Caribbean Blog Podcast is now available, where Matt discusses the differences between Royal Caribbean's ship classes.
Royal Caribbean categorizes its cruise ships based on a variety of characteristics, and on this episode, Matt talks about what makes each class different and what makes each class stand out.
Please subscribe via iTunes or RSS, and head over to rate and review the podcast on iTunes if you can! 
New RCB Video: Royal Caribbean Drink Package Review
Have you subscribed to the Royal Caribbean Blog YouTube Channel? We share some great videos there regularly, all about taking a Royal Caribbean cruise! This week, we are sharing our latest video — Royal Caribbean Drink Package Review — and don't forget to subscribe here.
New Royal Caribbean Cruise Compasses
One of the best ways to learn about what sort of events a cruise ship offers is to consult a past Royal Caribbean Cruise Compass. Here is a look at which Cruise Compasses we added this week.
Royal Caribbean Around the Internet
Food Network listed the best food on every major cruise line.
Travel Weekly debunked the viral video of a crew member waving at a couple who missed the ship.
One Good Dad wrote about how he took his kids on a Royal Caribbean cruise for self-care.
Cruise Fever reported that Norovirus outbreaks on cruise ships are at an 18 year low.
Drunk on Disney Podcast recorded a podcast about their recent Oasis of the Seas cruise.