Mariner of the Seas Live Blog - Day 3 - Nassau
In:
Our second port stop brings us to Nassau, Bahamas and it is St. Patrick's Day as well!
Before our celebration of St. Patrick's Day could commence, we needed to jump-start our morning with some good old coffee.  Luckily, Mariner of the Seas features a standalone Starbucks kiosk.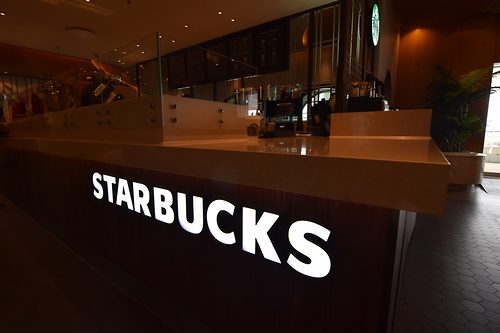 Drinks are not included with the drink packages at any Starbucks kiosks, but I am more than happy to pay for top quality coffee to get me going.
We had breakfast in the Windjammer at around 9:30, and then dropped the kids off at Adventure Ocean.  Adventure Ocean is open non-stop while the ship is in any port, so the kids got to play while we celebrated St. Patrick's Day.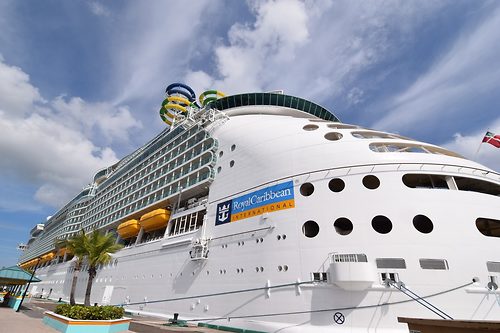 Prior to the cruise we found an Irish Bar very close to the port that was easily walkable called Shenanigans.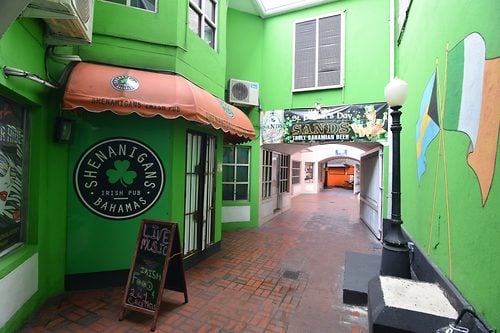 We headed over there and they opened a few mintues after 11am.
As you might imagine, an Irish Bar on St. Patrick's Day is a hub of activity, and we enjoyed a few drinks while celebrating together.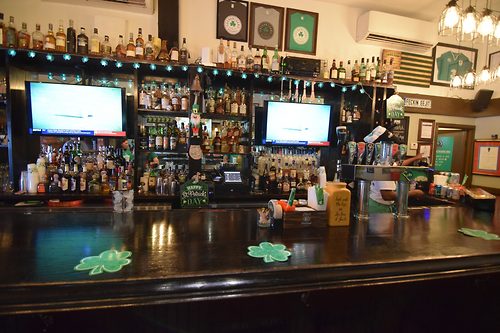 Shenanigans was great, but the drink prices were quite steep.  By the afternoon we walked around Nassau a bit, with a pit stop at Senor Frogs and Pirate Republic Brewing.  After that, it was time to head back to the ship for some much-needed pizza!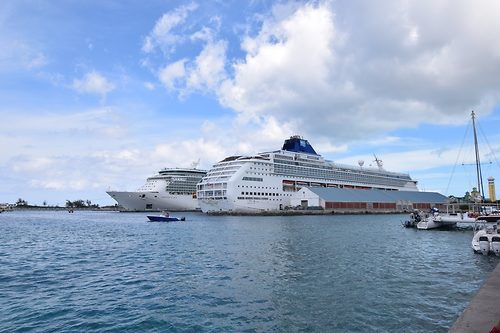 Onboard, we picked the kids up and relaxed in our rooms for a bit. I took my oldest daughter to the Perfect Storm water slides, which she thoroughly enjoyed. I took in the sights of Nassau as our ship set sail back for Miami.
Being St. Patrick's Day, there was a lot of decorations on the Royal Promenade in celebration of the holiday. In addition, there was a special edition of St. Patrick's Day trivia.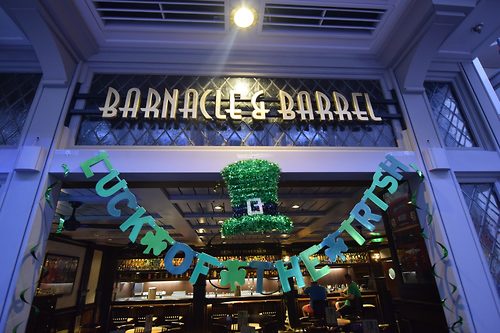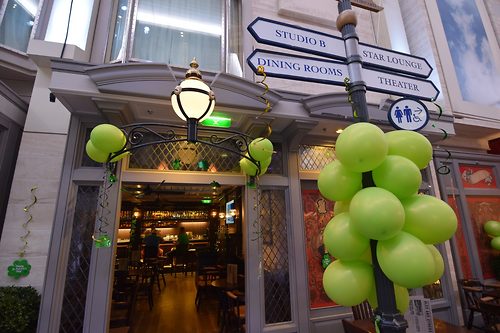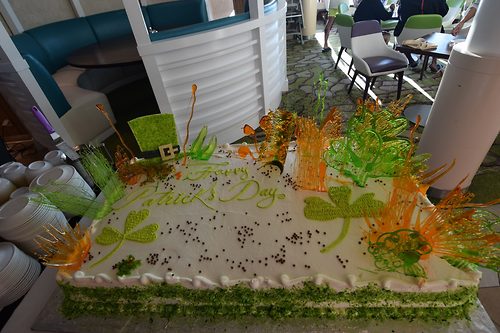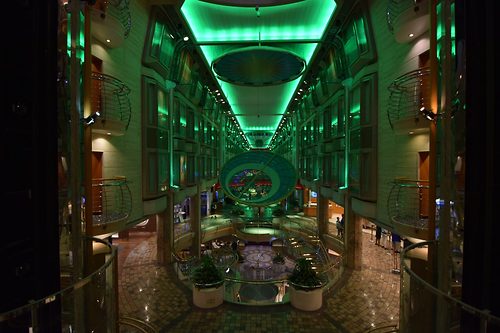 Dinner this evening was at Jamie's Italian, and the service was impeccable.  Of course, the food was great too and like so many other visits to Jamie's, we had a lot to food on the table at any given time.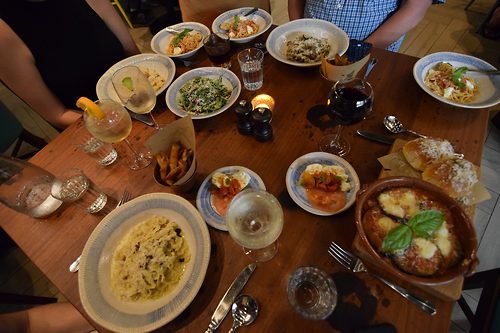 After dinner, many of us from the group headed down to the Pub on the Royal Promenade to enjoy music, drinks and a couple rounds of Jenga!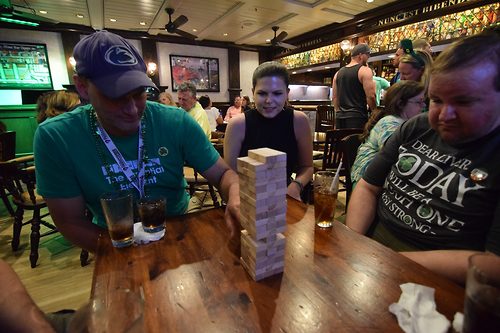 Stray Observations
Since we are staying onboard for the next sailing, a letter was delivered to our room with instructions on what to do tomorrow when one sailing ends and the other begins.

Speaking of turnaround day, it is definitely a weird feeling when you know it is the last day of a cruise but since you are not getting off the ship, there is no feeling of dismay associated with the end of a cruise.
Tomorrow is turn-around day in Miami.