Mariner of the Seas Live Blog - Day 2 - Nassau
In:
Today was proof that you can spend a lot of time trying to come up with the perfect plans for a port stop and it not work out if the weather does not cooperate.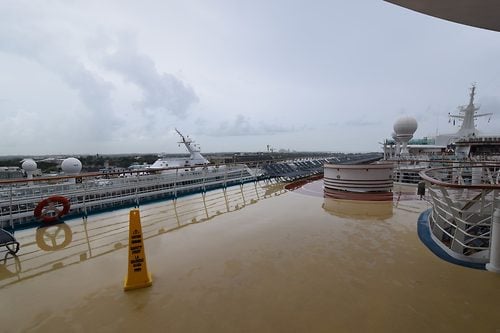 From the moment I woke up through the rest of the day, it rained and was generally an awful looking day. 
We had planned to go on a yacht and take a ride around the Bahamas and it sounded like an amazing day on the water.  Heck, I even brought my drone to take super-awesome photos.  
Alas, the company we rented the yacht through contacted me and told us the captain decided the winds, rain and waves would be too poor to make it worthwhile and gave us a refund.
We had thought about perhaps going to one of the resorts to enjoy the day but the weather was so poor that we had to abandon all hope for anything on shore of substance.
Alas, a day on a cruise on a rainy day is better than any day at home!
We enjoyed breakfast in the Windjammer and then headed down to the Schooner Bar for mind-bending puzzle trivia.  I have included a copy to test yourselves at home!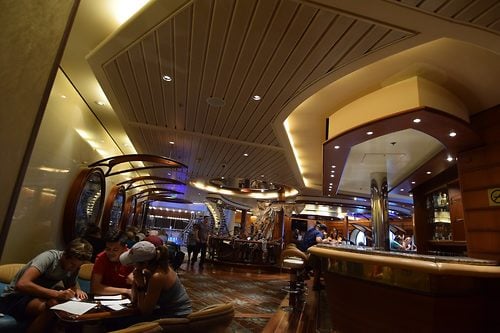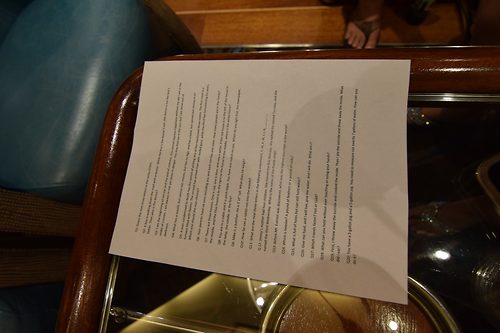 We took some time to relax in the room, and it was bothering me so much to not be doing something that I opted to take a walk off the ship to Nassau.
I headed to my favorite watering hole, Pirate Republic.  With murky weather, it is always great in a bar.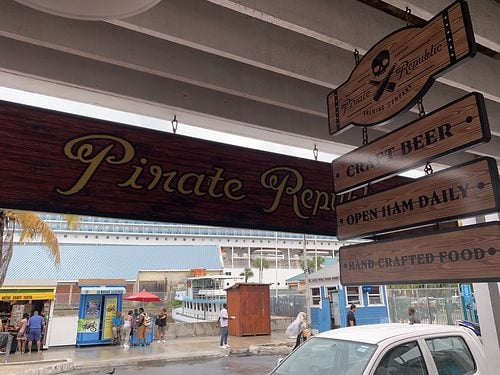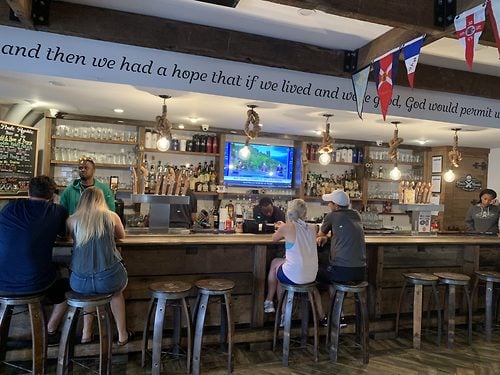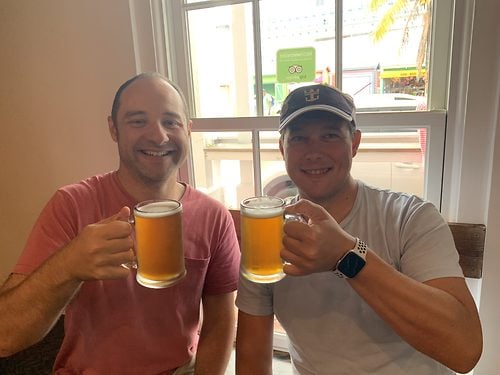 Eventually we headed back to the ship and grabbed a few drinks in the Solarium.  A lot of other people were in the pool since it was just lightly raining and no lightning.
We fed the kids in the Windjammer and then went up to Adventure Ocean.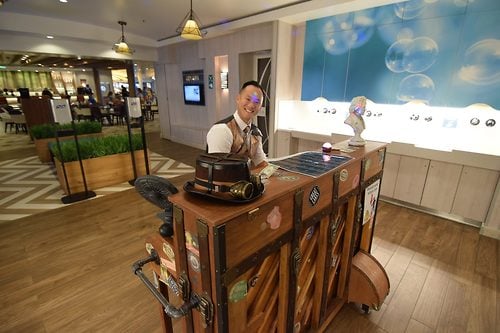 Meanwhile, my wife and I enjoyed a meal at Jamie's Italian.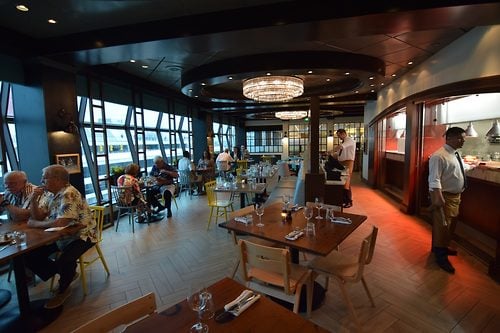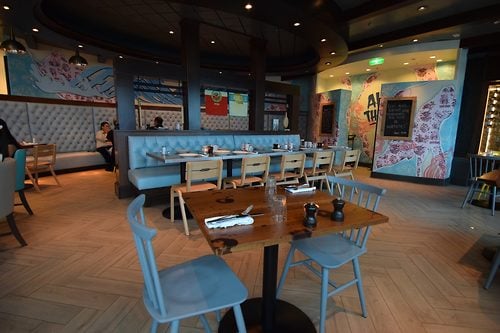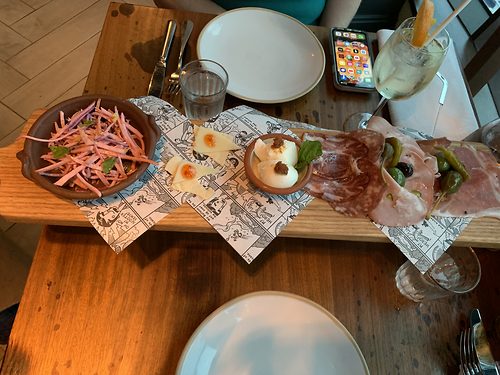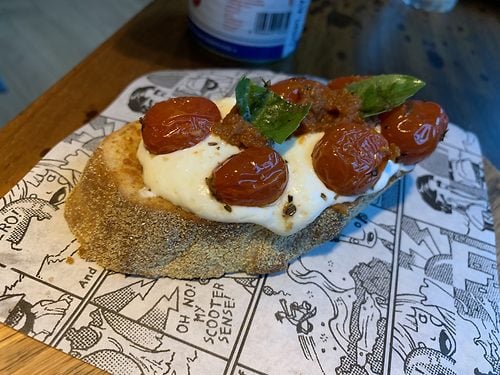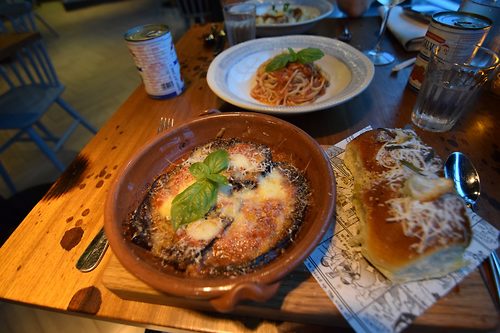 Italian food sounded great to us and we had an excellent waiter. I went with my go-to favorite of eggplant parmigiana.
We rounded out our evening with drinks around the ship, but decided to keep it low-key to be ready to get off the ship bright and early tomorrow at Perfect Day at CocoCay.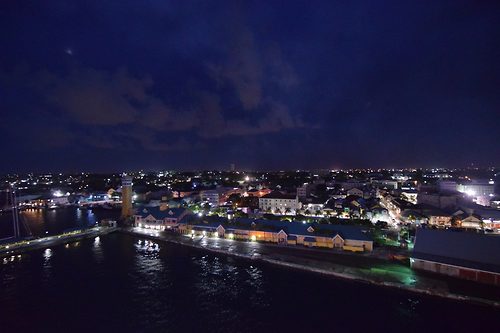 Stray Observations
There was a US Navy ship docked in Nassau.

Here is a look at the cabana layouts for Perfect Day at CocoCay