Mariner of the Seas Live Blog - Day 1 - Embarkation Day
In:
Our next RoyalCaribbeanBlog live blog is here, because we are headed back on Mariner of the Seas!
As you may recall, I sailed on Navigator of the Seas last month to experience Perfect Day at CocoCay and I loved it so much, that I had to come back as soon as possible.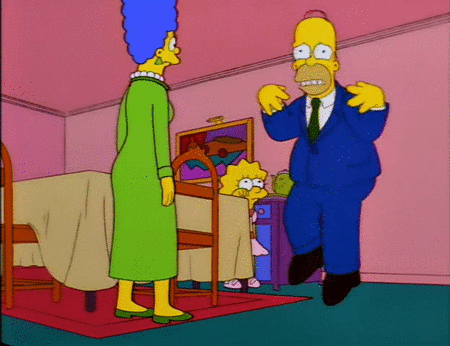 I convinced my wife in a hurried phone call that we needed to book another cruise and fast forward a few weeks later, here we are.
My family and I are sailing a 3-night cruise aboard the fabulous Mariner of the Seas on a quick weekend sailing that will take us to Nassau, Bahamas and Perfect Day at CocoCay.  Just the kind of the weekend escape to perfectly celebrate Fathers Day (although I did not even notice at the time of booking it coincided with Fathers Day).
In order to make this sailing happen, I had to spend the morning doing my day job so that I could fit it in.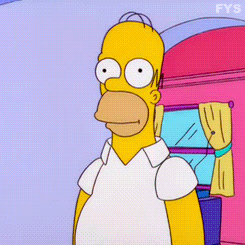 Not a big deal, but since I am used to arriving at the cruise terminal right as it opens, it took a bit of an adjustment to roll in around noon.  We live about an hour from Port Canaveral, so the drive over is quite easy.
The drive to the port was uneventful and we made it to Terminal 1 in Port Canaveral shortly after noon.
Check-in was quite easy, and it was even easier because we had expedited check-in option enabled for this sailing.  If you are wondering, there is not anything special to do to get expedited check-in besides completing online check-in via the app and hoping for the best.
There was no waiting to board and we walked right onboard the ship with a short stop to get our kids their muster station bracelets. We made it onboard by 12:45.
Onboard the ship, it was not as busy as I thought and we enjoyed a nice lunch in the Windjammer.  As an added benefit, the staterooms were ready within a few minutes of boarding. This was very nice to minimize carrying around carry-on luggage.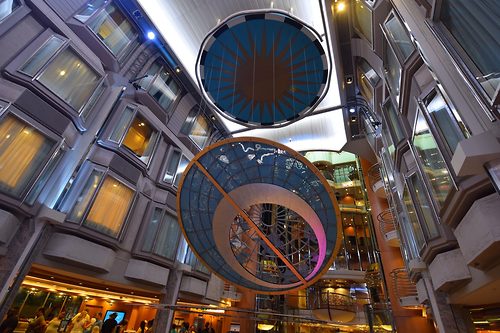 We have two connecting balcony staterooms on this sailing. Frankly, I was surprised to have gotten connecting rooms when I had booked just a few weeks ago.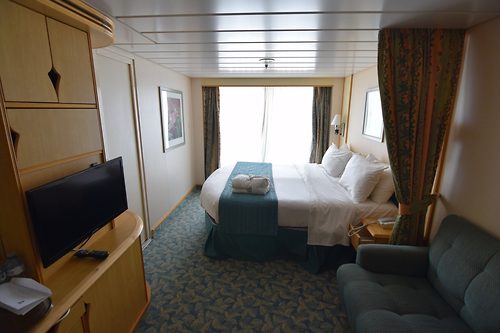 I did some work during the afternoon while my wife took the kids to register for Adventure Ocean.  In keeping with our low-key embarkation day, the kids enjoyed some time watching TV in the stateroom and playing together.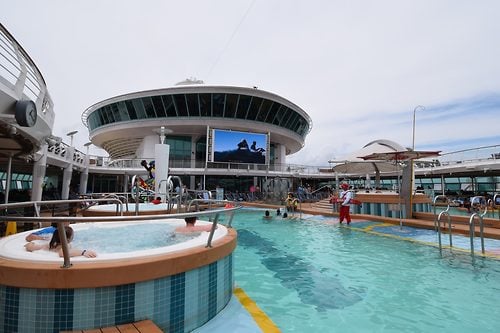 Muster drill was at 3:30pm and luckly, our muster station was in the Star Lounge. Usually on Voyager Class ships we have to go outside for muster drill, so to be able to remain in air conditioning and sit down was a real treat.
For sail away, I headed up to the pool deck to enjoy a lot of music as we departed Port Canaveral. It was cloudy, which was a benefit since it kept the impact of the sun to a minimum.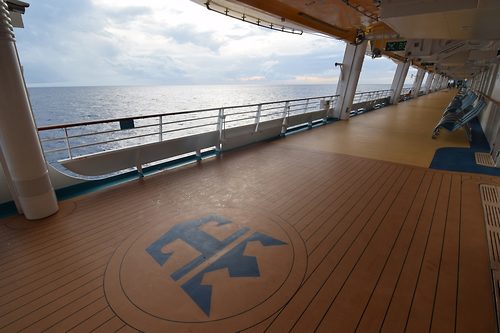 After sailaway it was time to get ready for dinner at Izumi Hibachi.  Hibachi has become a cruising tradition for our family, and because of its popularity with other guests, making reservations in advance is now a must-do if you want to dine there.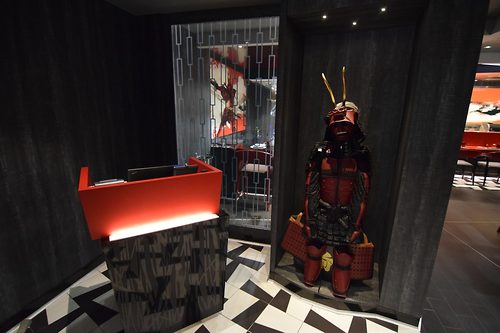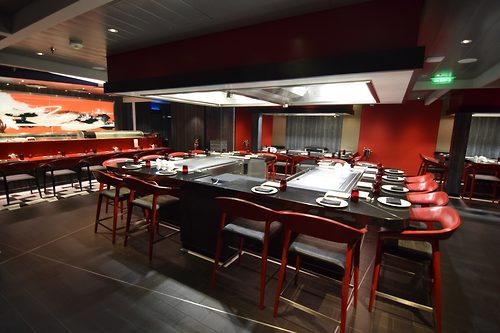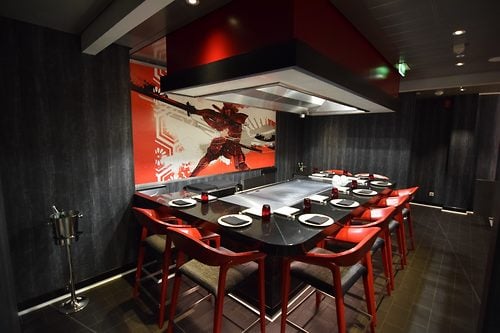 To my surprise, there were a lot fewer people at the 5:30 dinner than I expected. In fact, we had two open seats at our table.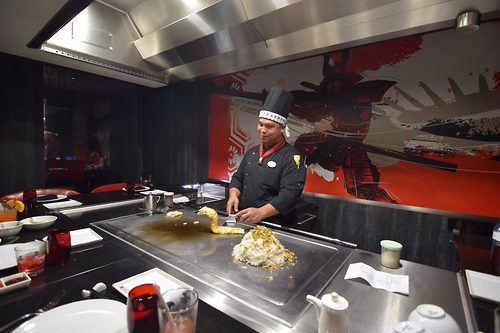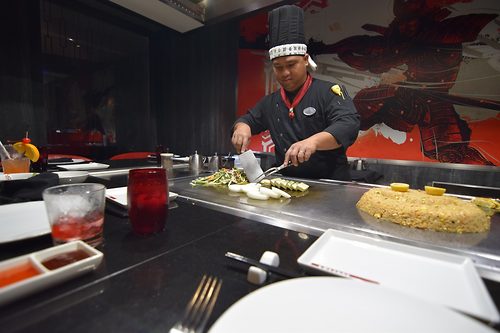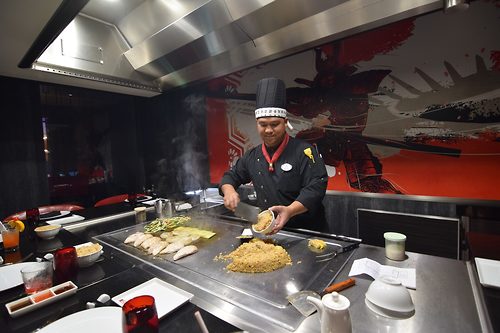 The meal was great, and you get a ton of food between your main course, salad, fried rice and vegetables. You get even more if your kids do not eat their rice or veggies and it all ends up on your plate.
After dinner we brought the kids up to Adventure Ocean and enjoyed cocktails in the Bamboo Room, followed by the Schooner Bar and then the Pub.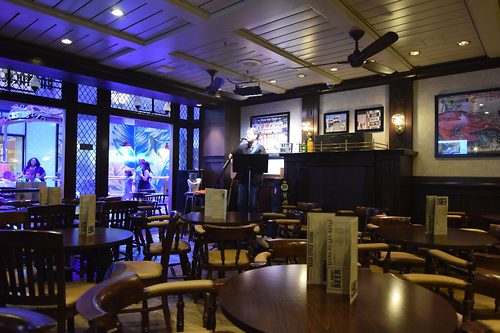 Our evening culminated with the midnight balloon drop on the Royal Promenade.
Tomorrow we will be in Nassau, Bahamas.
Stray Observations