Mariner of the Seas Live Blog - Day 3 - Perfect Day at CocoCay
In:
Our final day on Mariner of the Seas brings us to the premier cruise destination these days, Perfect Day at CocoCay.
We booked this cruise specifically for the opportunity to visit Royal Caribbean's private island in the Bahamas, and we had a game plan for our day. We got up early and planned to walk off the ship at 8am, sharp.
We were downstairs on deck 1 right at 8am, but the ship was not quite cleared yet, but within a few minutes we were on our way.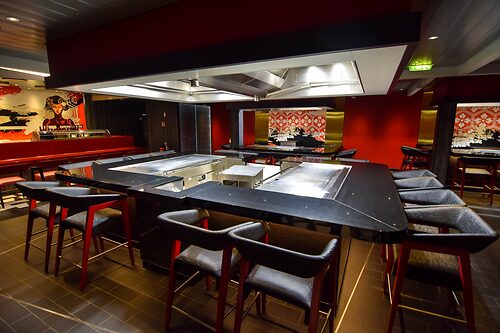 Mariner of the Seas was not the only ship at Perfect Day at CocoCay today, as Empress of the Seas was also docked next to us. I suspect she was re-routed due to the cancelled Cuba itineraries.  We spoke to a few guests on Empress who all seemed to be quite happy to be on a cruise, and enjoying the 50% refund for the change in plans.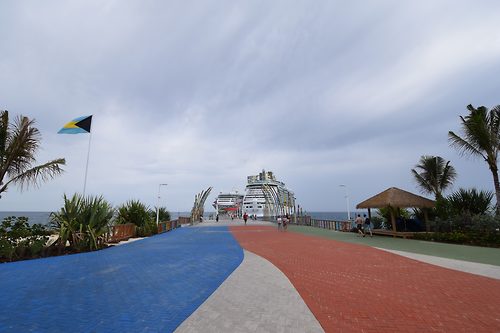 Prior to the cruise, I reserved a Thrill waterpark cabana simply because it offered us waterpark admission with the price of the cabana, as well as providing a central location to keep all of our stuff.  A cabana attendant and not having to bring towels was an added benefit.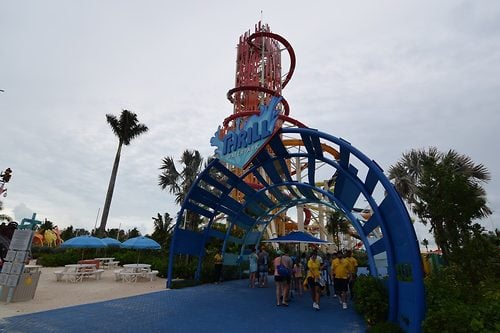 The reason we wanted to get off the ship so early was to take advantage of lower crowd levels in the waterpark. We managed to do the most popular slides before 10am with reasonable wait times, including Slingshot, Daredevil's Peak and Twister tandem tube slide. If you want to hit up all the slides, you really need to get onto the island as early as you can to maximize the first few hours of the day before others arrive.
My kids loved going over and over on the slides, but I think they loved even more the adventure pool and the wave pool.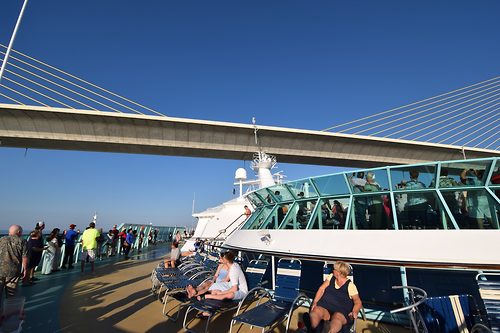 The wave pool was especially fun, and the biggest waves are on the sides of the pool.  If you go into the deep end, you can encounter waves that can easily go over your head.
The cabana ended up being a great decision for all the reasons I mentioned, as well as just having some personal space to enjoy.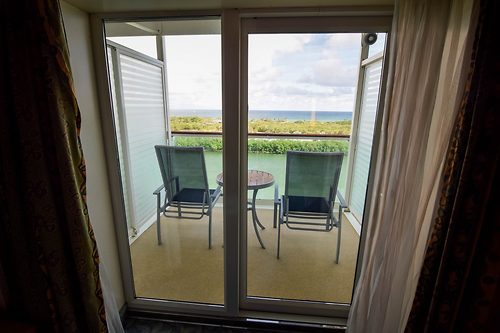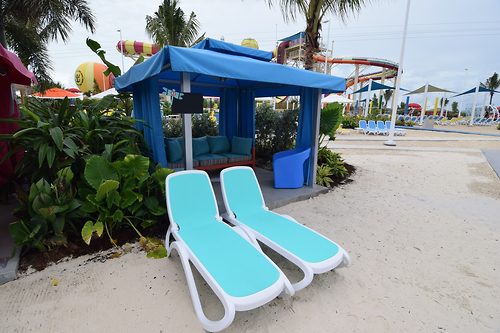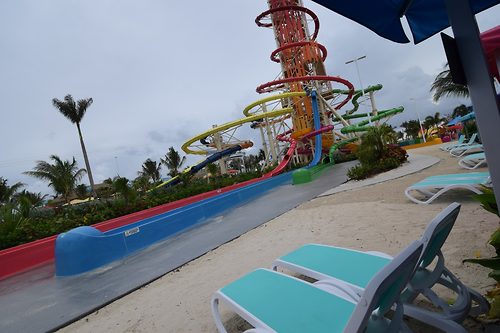 We spent most of the day in the waterpark, although I managed to take a walk around the island to see more of what had changed since my last visit.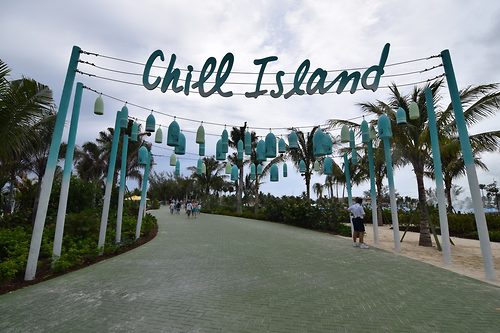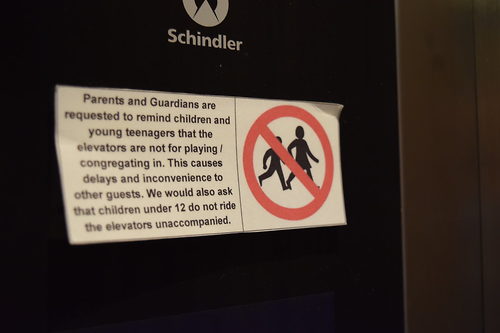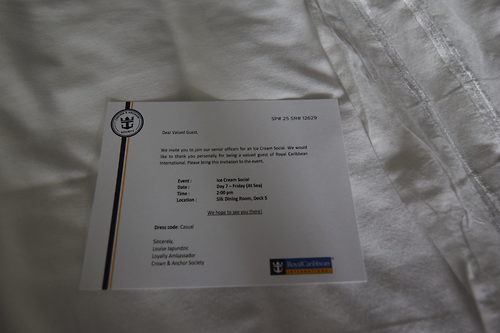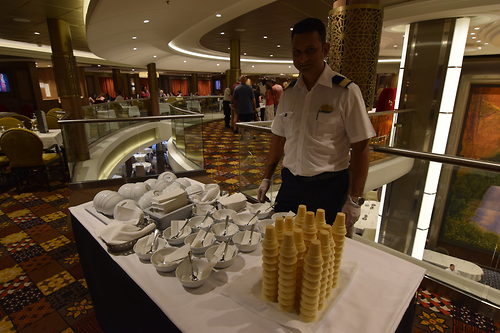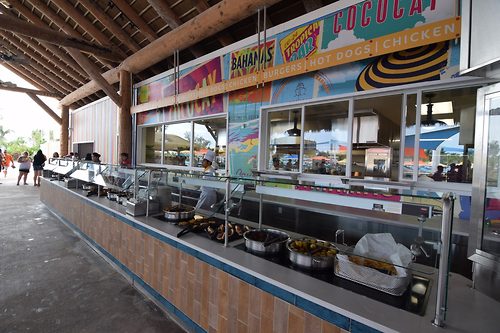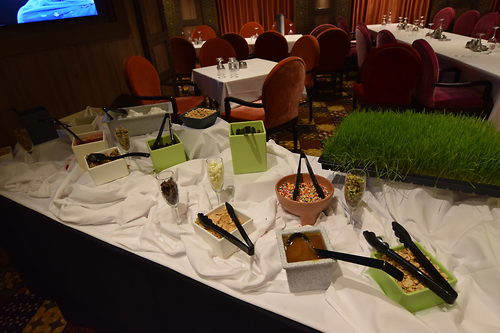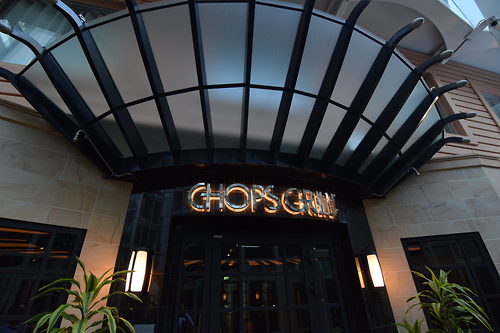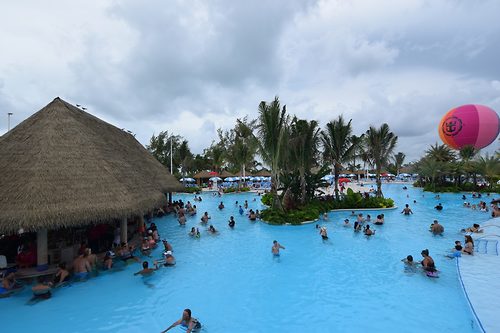 I compiled this list of helpful tips, observations and tidbits for anyone visiting Perfect Day at CocoCay:
What to Bring:
SeaPass card for ship access and to make purchases
Perfect Day at CocoCay Map, also available on the Royal Caribbean app
Beach towels, you can exchange them onshore if they get wet
Sun protection like sunscreen, hats and rash guards
Closed toe shoes if you plan to ride the zipline
Cash to shop the island market for local crafts
Amenities:
Tram routes can be found on the map.
Umbrellas and chairs on beaches and by pools are complimentary.
Complimentary lockers are available.
Onboard internet packages work on the island.
Little swimmers are welcome to enjoy all the pools on the island, so long as they wear swim diapers.
When it's windy, umbrellas need to be closed for safety.
Unfortunately, the rain followed us from Nassau and right after lunch we encountered a few showers and even some lightning, which shut down the slides and pools.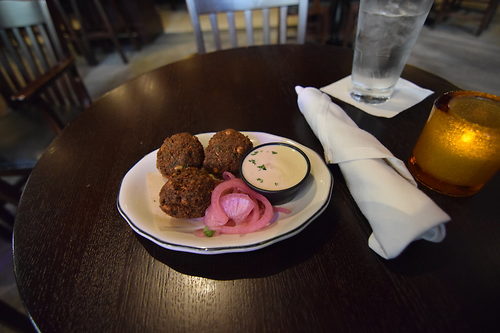 The really nice thing about having a cabana was weathering the passing showers, because we had ample space to stay dry.
We maximized our time on the island, and returned onboard at 4:30pm.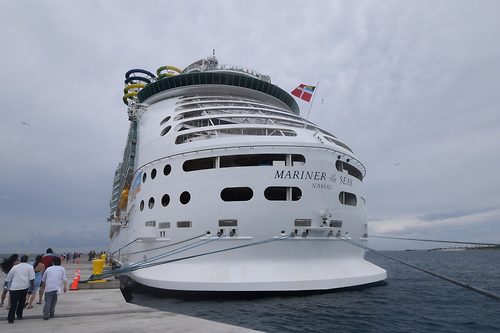 After showering and changing back onboard, we decided to have dinner in the Windjammer.  After a day of fun on Perfect Day at CocoCay, putting on a pair of shorts and hitting up the Windjammer seemed like a great idea.
We dropped the kids off at Adventure Ocean and then tried our hand at "Name that 80's song" trivia.  We are not experts at 80's song titles.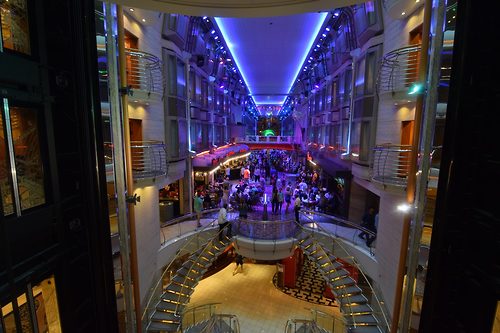 After trivia, it was back to the Pub for songs we could sing along to and a few rounds of Jenga.
All in all, it was a great cruise.  While this may have been the worst weather we encountered on any sailing I have taken, it reaffirmed the notion that a vacation is what you make of it. Rain or not, we still managed to have a good time.
While I certainly would have preferred sunnier skies, the nice thing about the clouds and rain is it kept the temperatures down and meant no one got sunburned or overheated.
The sailing was fun, and I think we all enjoyed a weekend getaway to the Bahamas.
Thanks for following along on this live blog. Do not stray too far, because our next live blog kicks off in less than three weeks when we board Anthem of the Seas for a 9-night Caribbean sailing!