Mariner of the Seas Live Blog - Day 3 - CocoCay
In:
As I mentioned in yesterday's live blog entry, when we went to bed the night before we assumed our visit to CocoCay had been cancelled and we would spend the day in Nassau.
At around 7:45am or so, the Captain made an announcement that woke many of us up to inform us that the weather forecast had dramatically improved and that we would indeed visit CocoCay. He indicated we would depart immediately and arrive at CocoCay around noon.
I cannot recall an instance of a stop being cancelled and then uncancelled.  Nonetheless, everyone onboard was quite happy to have the opportunity to visit CocoCay.
Mariner of the Seas quickly departed Nassau and we were on our way to CocoCay.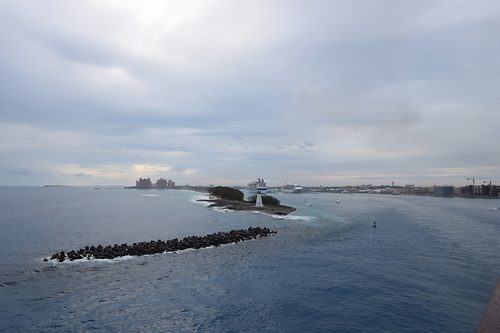 There was not a ton of time or activities scheduled for the couple hours before we arrived, so we spent some time lounging on the pool deck. After, we started getting ready for the beach.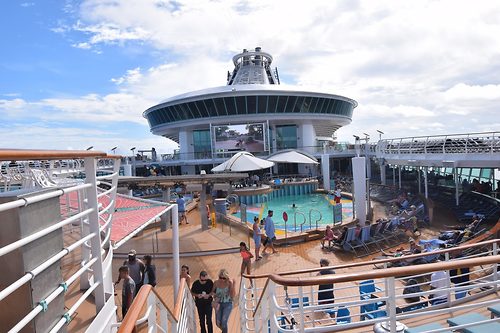 We arrived at CocoCay right around 11:45am and the ship was cleared by local authorities around 12:30 or so. Of course, with such a late arrival time, everyone wanted to depart immediately so it made for slow going to disembark. We eventually got off the ship and onto CocoCay.
Walking down the pier, I quickly took notice of a few changes made since our last visit, primarily related to the progress being made behind the construction walls.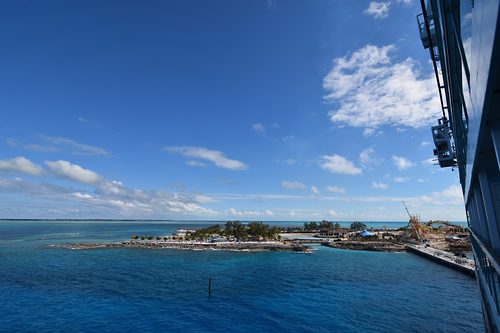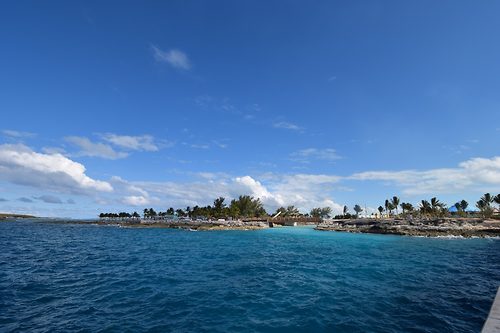 Our plan was to head right to the Oasis Lagoon pool, and I was quite happy to spot umbrellas added to the area.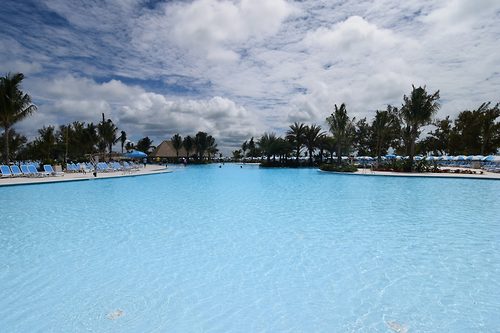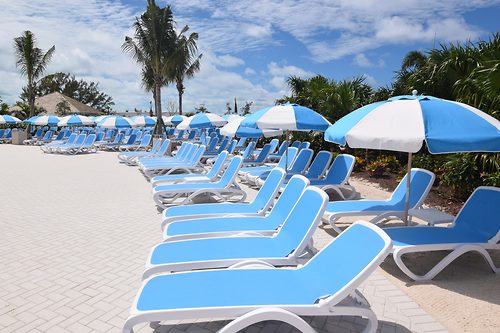 We spent our day in and out of the pool, enjoying a relaxing day at Oasis Lagoon.  Once again, it seemed everyone I spoke with was quite impressed with the state of CocoCay and excited to see the next stages open.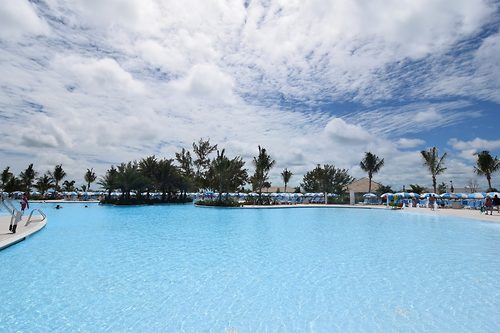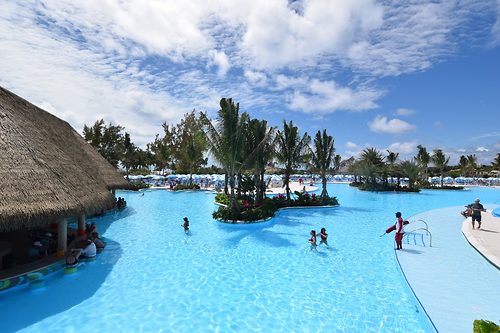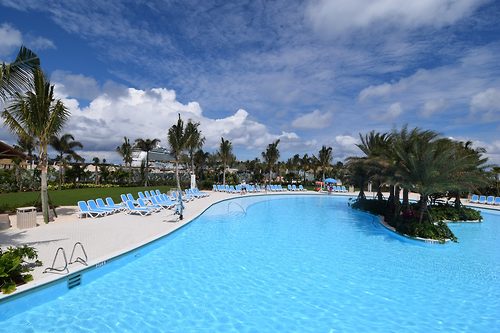 The all aboard time was 7pm, but we had reservations for the escape room on Mariner, so we departed CocoCay a bit earlier than I would have liked.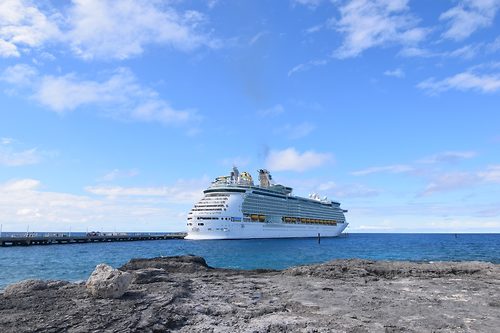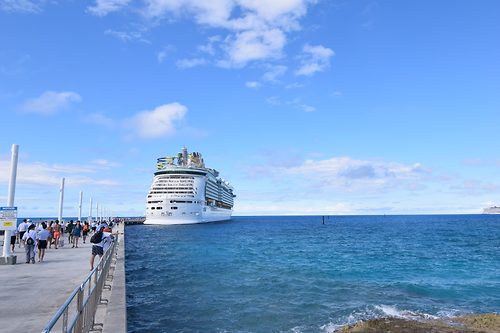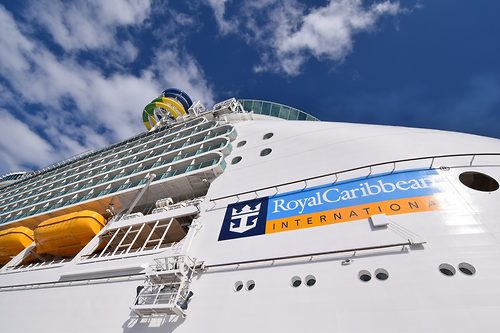 Back onboard, we showered and dropped the kids off at Adventure Ocean before heading up to deck 14 for the Observatorium escape room.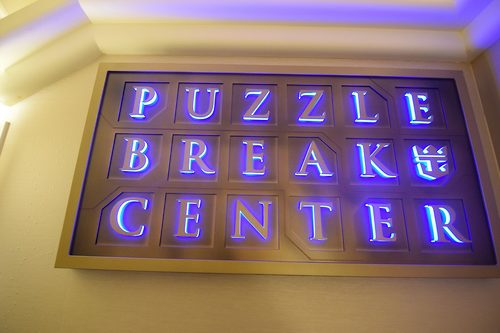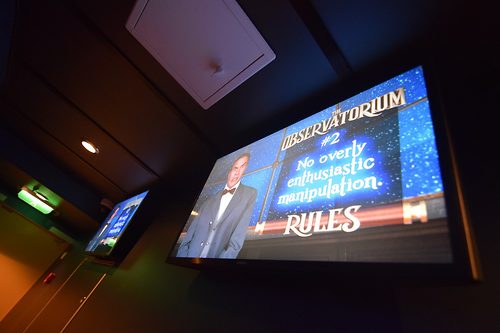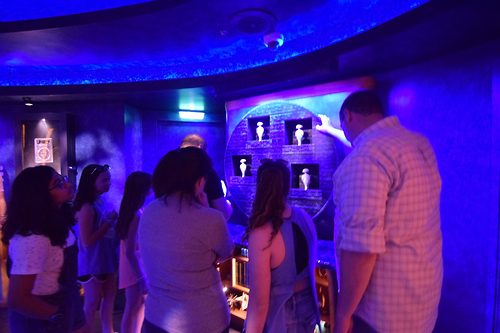 The escape room game on Mariner of the Seas is unlike the one on Harmony or Anthem or Symphony of the Seas.  We tried our best, but failed to escape in time.  Regardless, it was a fun challenge and I recommend it to others to try, especially if you are in a group.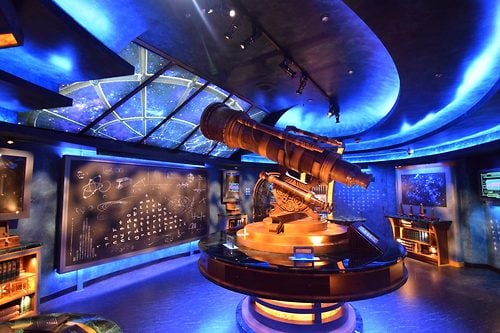 Dinner brought us to the Windjammer, followed by some time at the pub prior to another round of The Quest in Studio B.
I am happy to report our group, represented by captains Claire and Michael, where triumphant in winning the Quest once again!