In:
Mariner of the Seas is Royal Caribbean's next cruise ship to begin a test sailing, and I was lucky enough to get a spot onboard.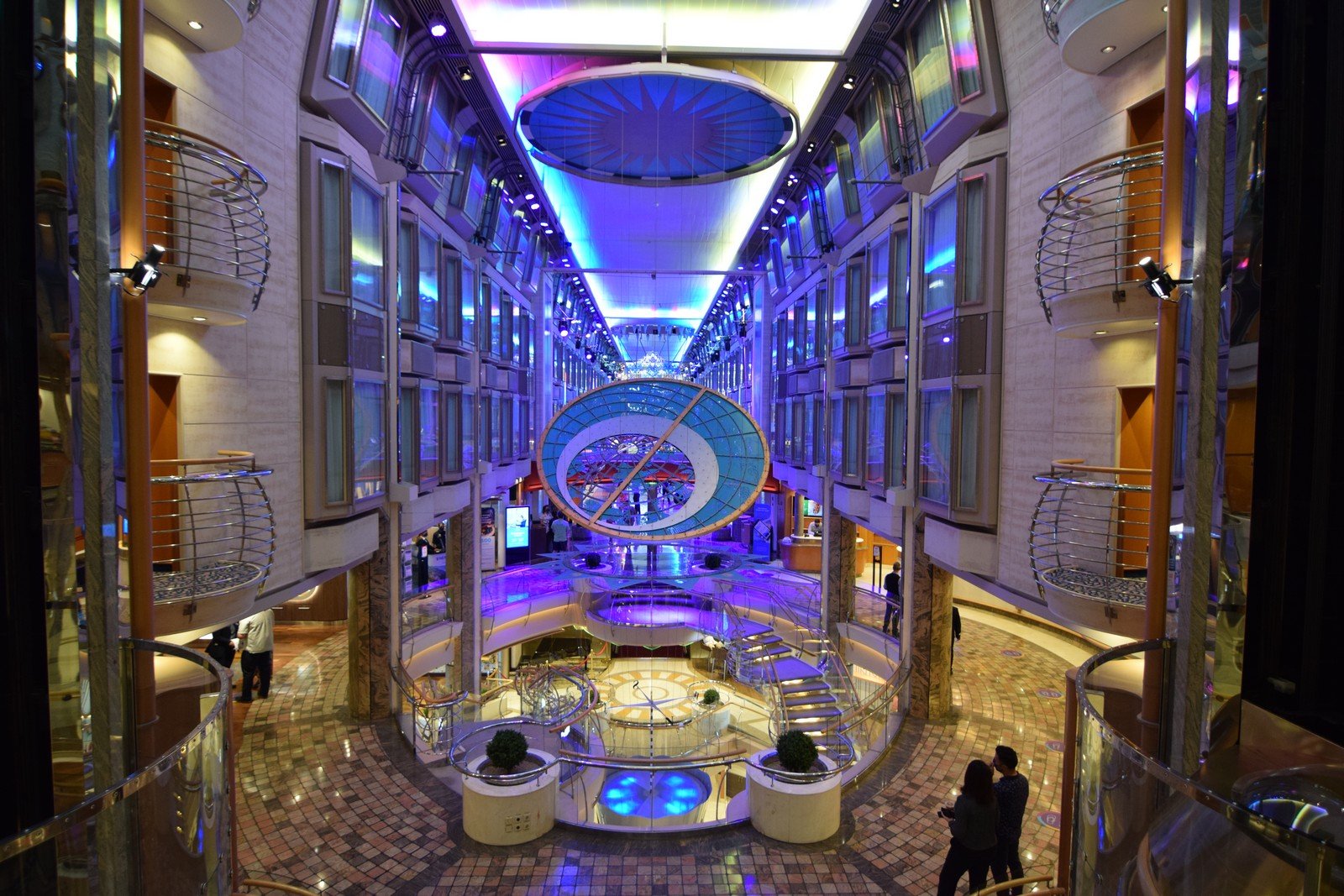 Royal Caribbean invited the general public to be a part of the test sailing, following through on an offer they made months ago for just about anyone to come help the cruise line test out the ships.
Guests sailing on a test cruise pay nothing for the cruise fare, but drinks, gratuities, and everything else costs extra.
Mariner sails a 2-night cruise from Port Canaveral, which means a short drive to the cruise terminal from my house.
One change on this sailing was everyone had to get a negative Covid-19 test result, which meant up to 3 days prior to sailing taking a test.
I was able to get a reservation at CVS about 30 minutes from me for no additional cost, but the lesson for anyone reading is to make an appointment as early as you can for a Covid test to ensure you don't have any issues.
My check-in time was at noon, and once again there was a line for folks based on what time your check-in time is, and they are absolutely enforcing the check-in times.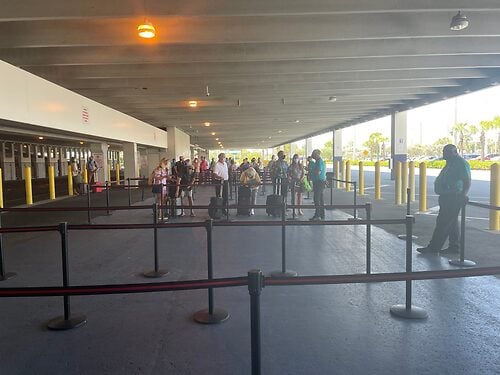 The process of checking in was otherwise pretty much the same as other ships since cruises restarted.
Royal Caribbean changed up the wristband for this sailing. Instead of a purple silicon bracelet for the fully vaccinated passengers, guests are given a nylon(ish) bracelet.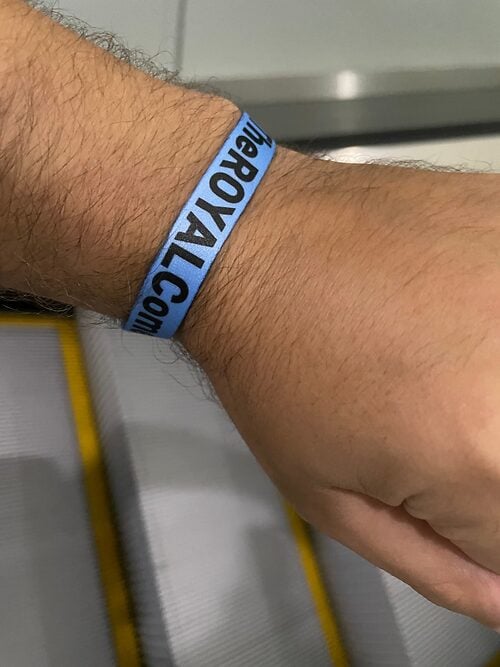 One tried-and-true recommendation is to do as much as you can before the cruise in terms of completing the online check-in.  The more you do at home, the less you wait around in the terminal.
Soon enough, I was boarding Mariner.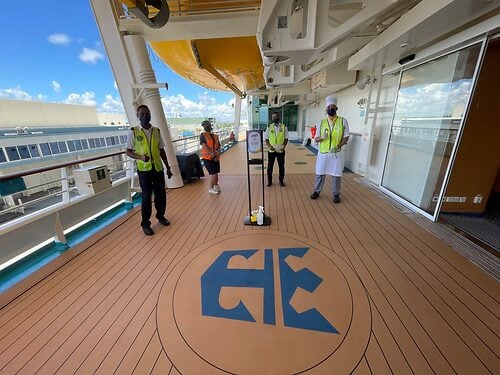 Our cabins were ready upon boarding, so I quickly dropped off my luggage there before heading up to the Windjammer for lunch.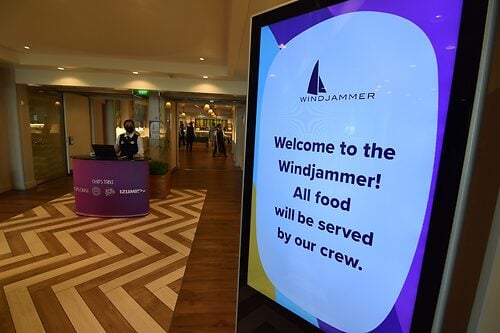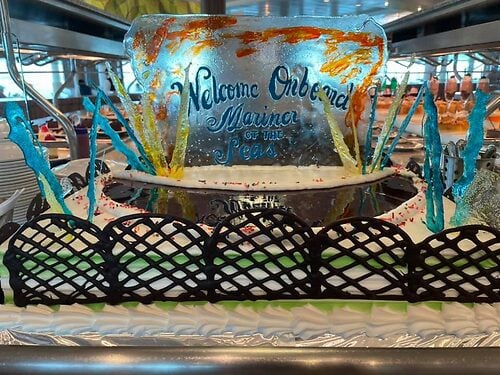 For this cruise, I was assigned a balcony cabin on deck 7.
Your SeaPass cards are waiting outside your room door. When boarding, you rely purely on your boarding pass.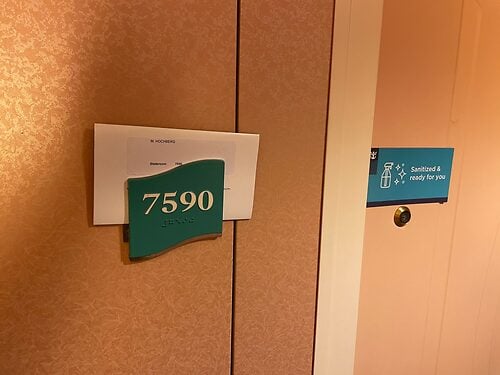 There was a letter in the room to remind me there are no Crown and Anchor perks on this sailing because we got this cruise for free. I'll gladly take that tradeoff.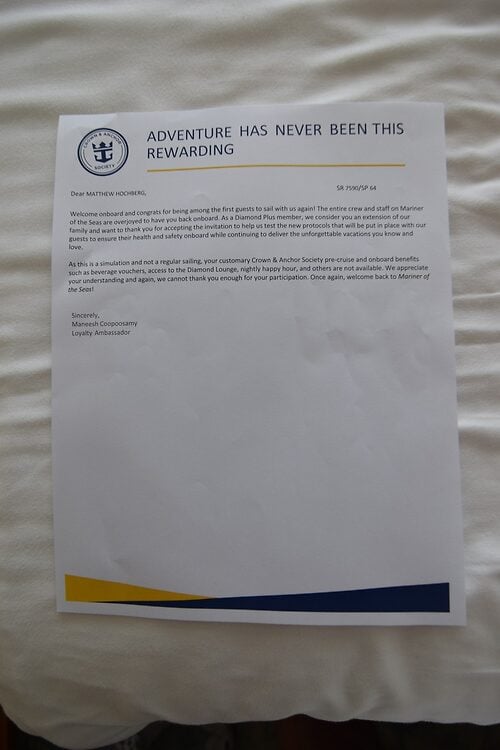 You might be wondering what you have to do as a volunteer on these test cruises, and the answer is essentially be there and give the crew an opportunity to work.
There are some guests who will be deemed unvaccinated so they fulfill that role onboard, but it seems nearly everyone is designated as vaccinated (for the record, all guests are indeed fully vaccinated on this sailing).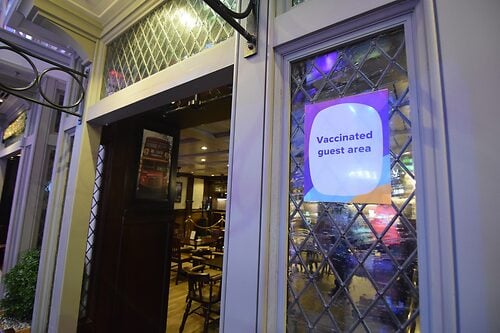 I have yet to actually find and/or speak to someone who has been designated unvaccinated on this or the Allure of the Seas test cruise I was on.
One thing I really love about Mariner are some of the upgrades she received as part of the 2018 Royal Amplification. New bars, restaurants, and sports deck activities.
Walking around the ship, it looks just as I remembered it from before the shutdown, and upkeep of the vessel during the pause looks to be fantastic.
One venue I had to go back to immediately was the Bamboo Room, which is a tiki inspired bar.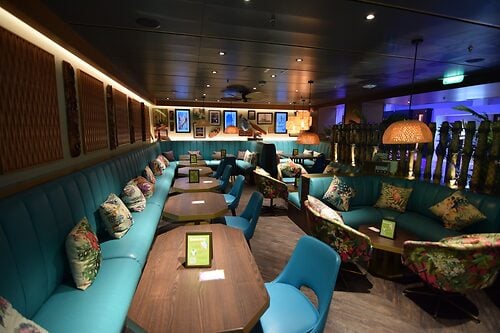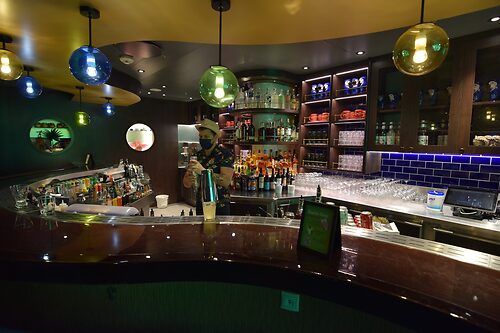 The Bamboo Room has a great menu of drinks not found elsewhere on the ship, and I especially missed having a "On the go", which is kind of like an adult version of a Capri Sun.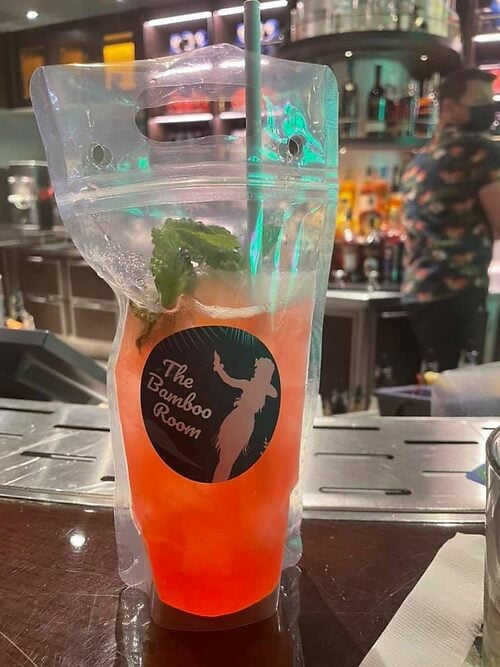 Of course, we had to complete the emuster process, which is a mere formality at this point after the other sailings I have done.  It is so easy that I cannot imagine going back to the old muster drill process.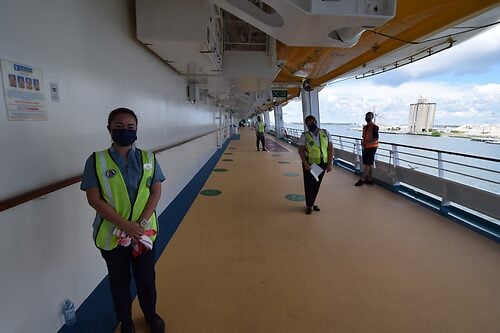 I am sailing solo on this sailing, so I decided to do something I had not done on any other sailing this summer on the first day: go to the hot tub.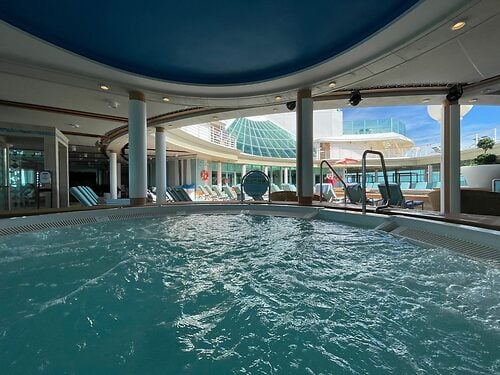 Sailaway was right around 5pm, and I enjoyed a beautiful view from the promenade deck as we departed Port Canaveral.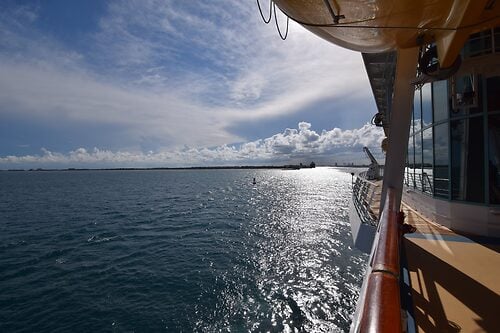 On my way back to my room, I stopped by Guest Services and was told there were around 515 guests onboard this sailing.
Going back to my room, I saw an invitation to go to the suite lounge to help test out a simulated happy hour. Seriously.
I was intrigued, so I went to the suite lounge and I thought perhaps a mistake was made because I am not a Pinnacle member in Crown and Anchor Society and I'm not staying in a suite.
The Suite Concierge told me there are so few guests onboard that they need volunteers to help test out the happy hour process in the lounge so the staff is prepared when revenue guests start coming onboard.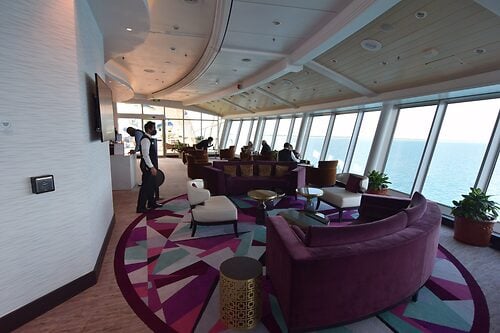 Yes, I was asked to help out by drinking cocktails and I can assure you all that I did my civic duty.
In terms of entertainment, there is the full assortment of options onboard, including a comedian, singers and more.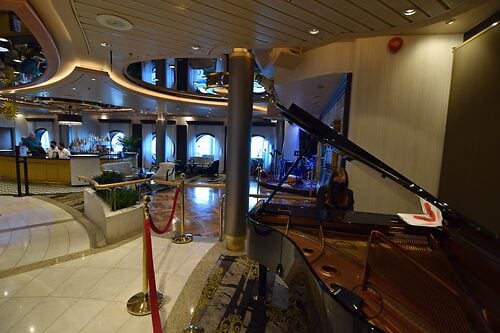 For dinner, I wanted to check out Jamie's Italian because I had not been to Jamie's Italian on any ships since the restart occured.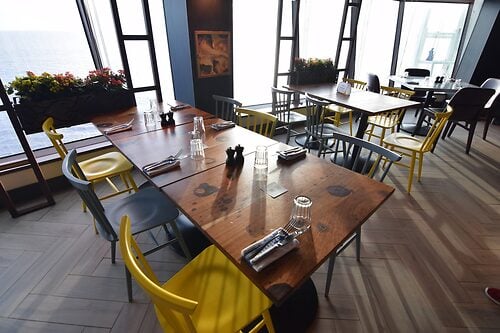 The Jamie's Italian menu on Italian is the "revised" menu that was changed over the last few years.  I especially like their eggplant parmigiana for how "light" it is with breading or overly saturated with cheese.
Our table picked out a few menu items to try, and I really liked the different approach to Italian food that Jamie's has.  Not sure I would go as far as to say I like it better than the new Giovanni's Italian Kitchen on Freedom of the Seas, but it was very satisfying.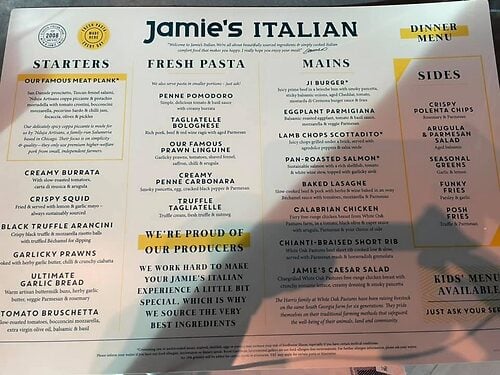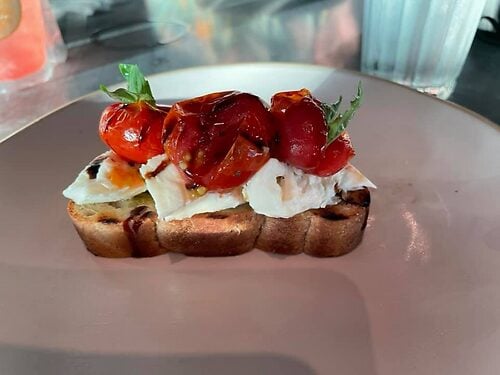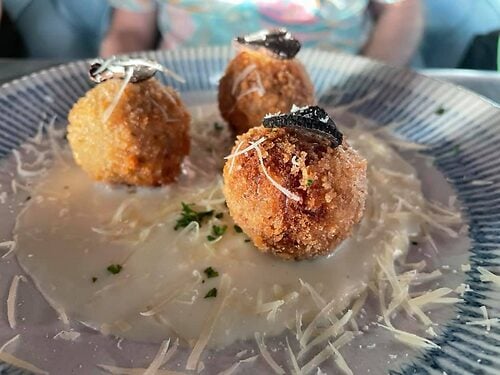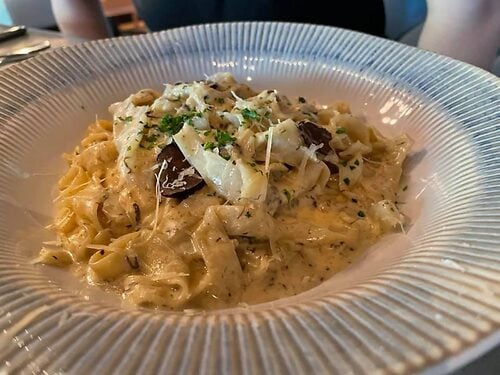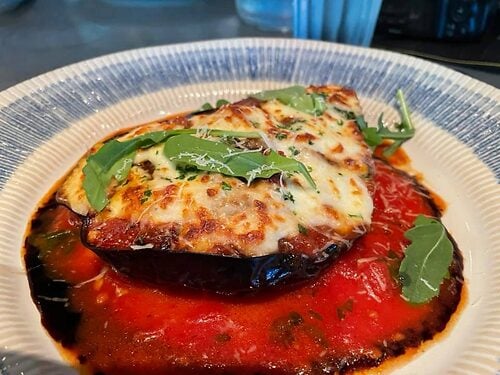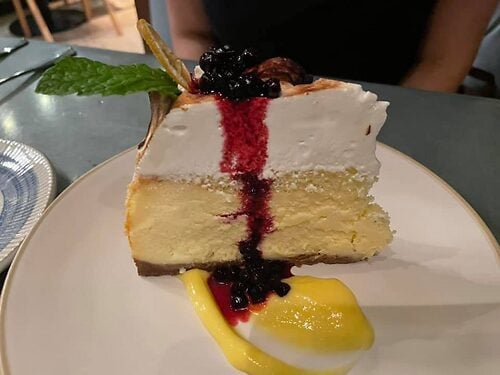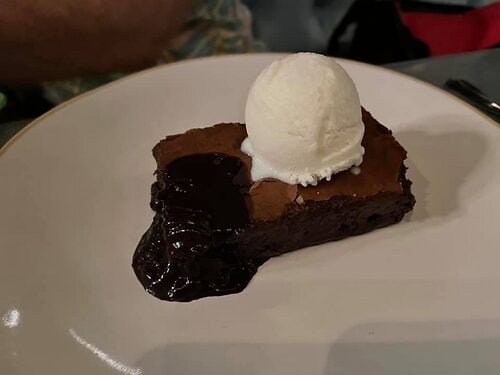 Tomorrow we will visit Perfect Day at CocoCay.