Mariner of the Seas Live Blog - Day 2 - CocoCay
In:
Our second day on Mariner of the Seas is taking us to the beautiful private island of CocoCay, and today we have a real surprise.
Our visit today marks the first time a Royal Caribbean ship is able to dock and disembark guests via the new pier.  After months of anticipation, the pier is operational and I was excited to disembark in a much simpler fashion.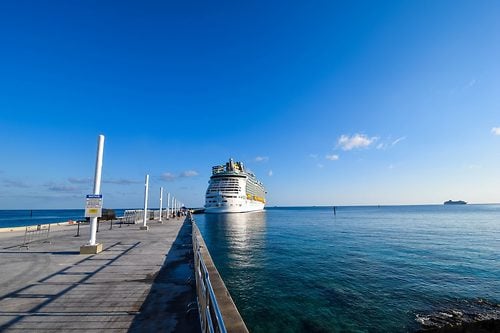 The pier was not the only big change, as three new venues were in a "soft opening" for guests today that are part of the massive Perfect Day at CocoCay makeover: Oasis Lagoon pool, Chill Grill and Snack Shack.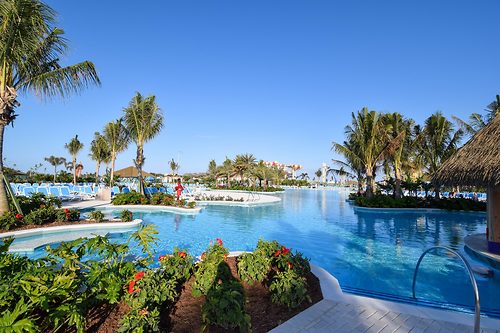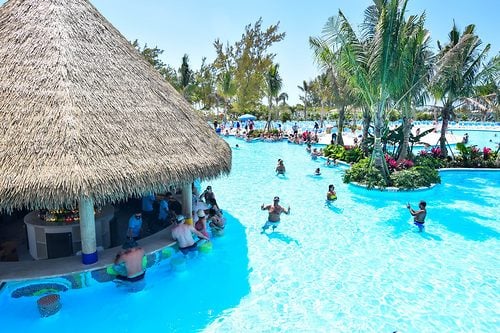 I posted a ton of photos of these three venues here, so be sure to check them out if you have not seen them yet.
Oasis Lagoon is as impressive as it is large. It was fully open, including its giant swim up bar and water features.  As a "pool guy" (as in I prefer pools over the ocean), Oasis Lagoon might just be my new favorite spot! 
My daughters loved splashing at the pool, and we spent our afternoon enjoying the new venue.  I do hope they add more shade, because there is little to none to be found. Of course, this is a soft opening so changes are to be expected.
I am pretty sure when we come back to CocoCay next week we will spend most of our day at Oasis Lagoon.
During lunch I checked out the spread at Chill Grill, and was delighted to see more than just the typical CocoCay lunch fare.  In addition to hot dogs, burgers and ribs, there were Cuban sandwiches, build your own tacos, salsa bar, and more.  Great spread!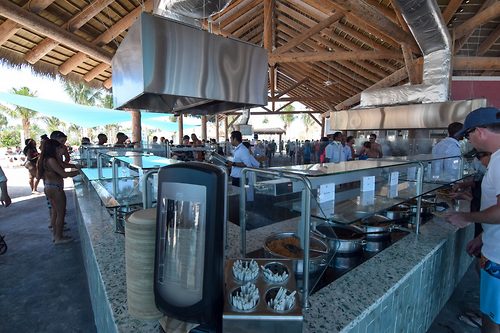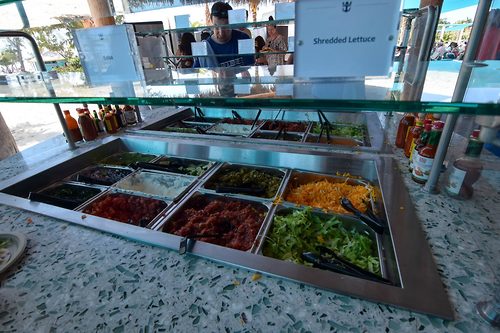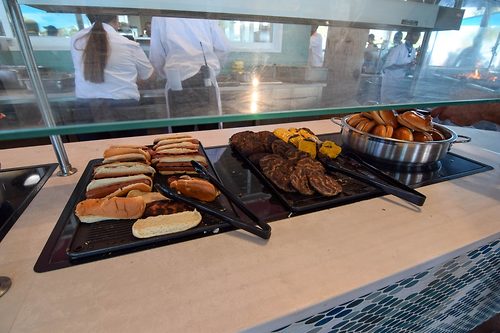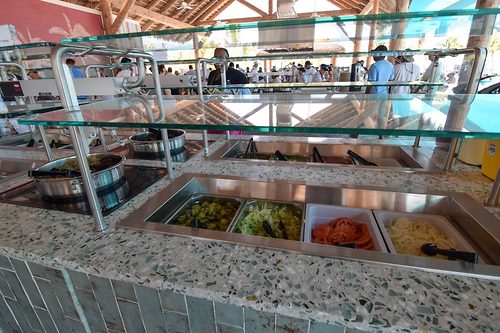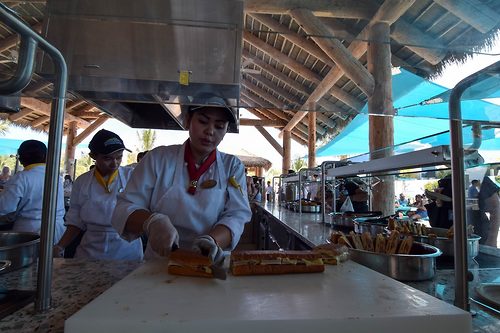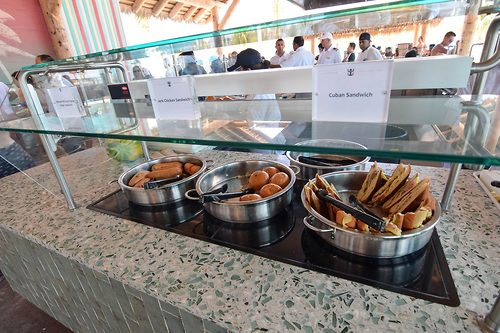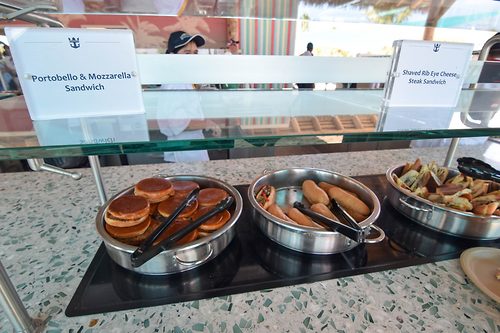 Prior to the cruise I booked a cabana and it was my first time trying a cabana at CocoCay. In years past, the cabanas were located elsewhere but these new cabanas are located just about in the middle of the beach area, with private beach and swimming area, exclusive buffet lunch, and the usual cabana amenities.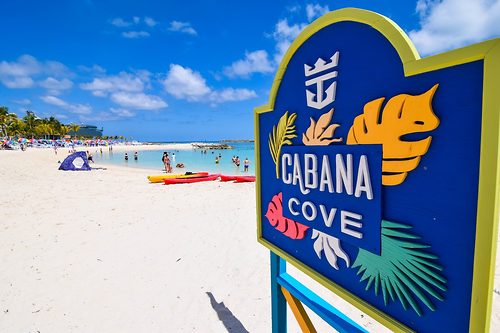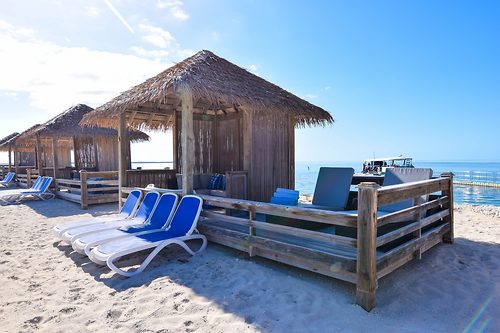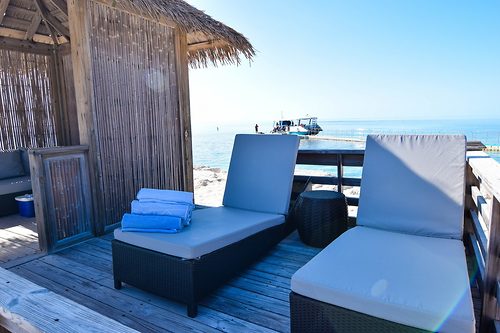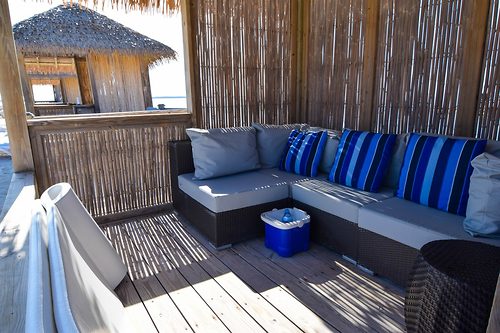 I was able to snag the cabana for a steal of a price during a Cruise Planner sale, and it was worth every penny.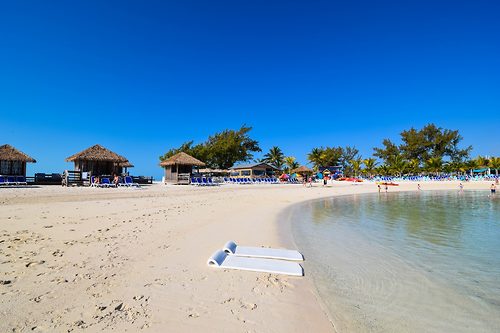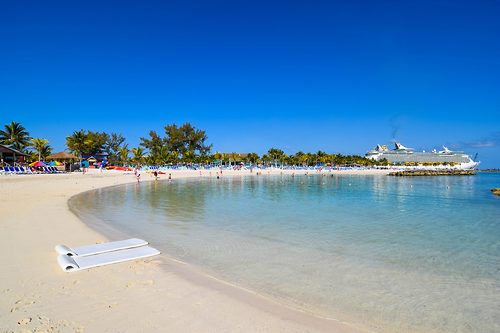 Weather-wise, today was perfect.  High temperatures in the low 80s, a gentle breeze and barely any clouds.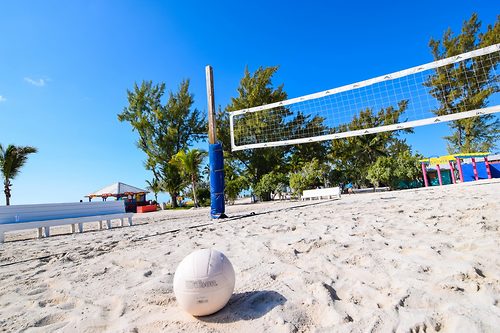 Having walked CocoCay and checked out some of the progress being made, it is getting exciting seeing all of this come together.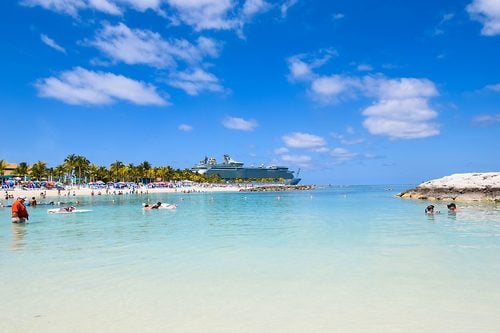 All aboard was at 4:30pm and I think I got back onboard at 4pm, which is so much later than usual.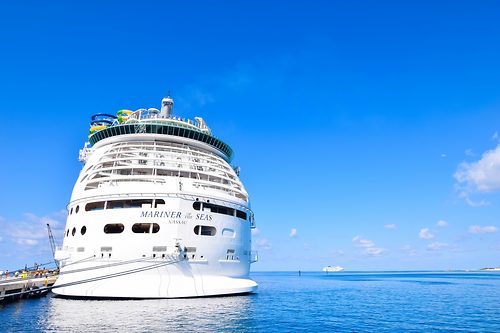 The kids I think fell asleep before their head hit the bed for a nap while we got ready for dinner.
I promised my kids some time to check out the signature activities, so they got showered and changed quickly and we headed up to the SkyPad.
Luckily when we got there it was open exclusively to The Key guests, so we had no wait.  My oldest got to do try it out, while my four year old was too young/small to do the SkyPad but the staff allowed her to sit down and put on the virtual reality headset so she could see what her big sister was seeing.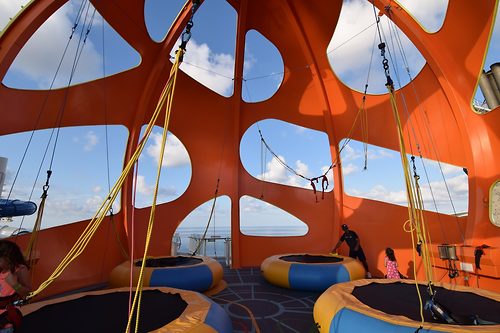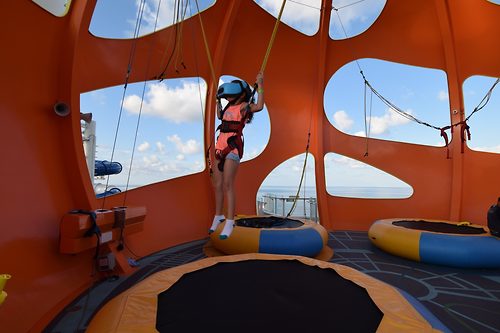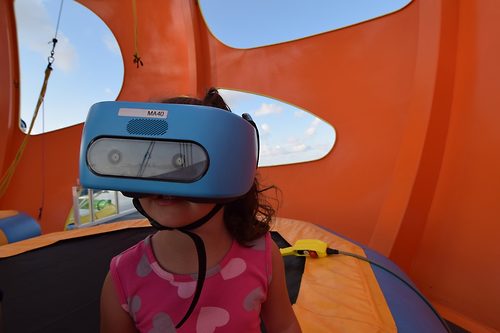 After the SkyPad we fed the kids and dropped them off at Adventure Ocean.
We had no dinner plans, but were able to get into Chops Grille and use our Diamond Plus BOGO free offer. It was a great meal and our waiter was terrific.
After dinner we enjoyed some beverages in the Bamboo Room, followed by The Quest!
The Quest is best described as an adult scavenger hunt, and I am proud to announce Michael and Sara from our group were victorious in representing our group and winning it all!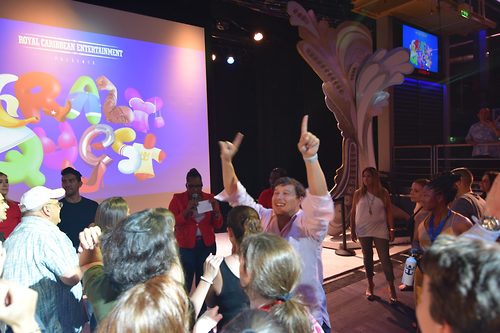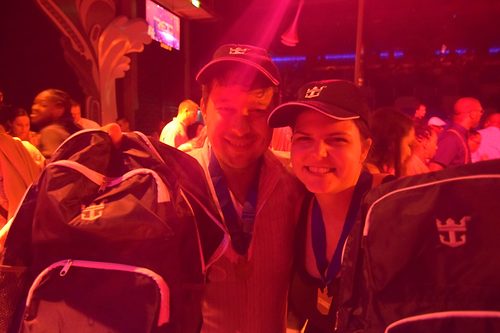 Stray Observations
This was a sign on some food to be delivered to the island, but I wanted to have a copy to affix to myself when I am stuck at home and missing a day like today.

Speaking of clever signs, I like this one too.

Tomorrow we will be in Nassau, Bahamas.