Mariner of the Seas Live Blog - Day 1 - Embarkation Day
In:
Our next Royal Caribbean cruise is here and we are boarding the recently refurbished Mariner of the Seas for three sailings in a row!
We started off our day by staying in a Hampton Inn and Suites in Coconut Creek, which is about an hour north of downtown Miami.  Great hotel and served its purpose for a good pre-cruise hotel.
We hopped in the car in the morning and got to Terminal A at PortMiami by 9:45am and to my surprise the terminal was already open and allowing guests to check in.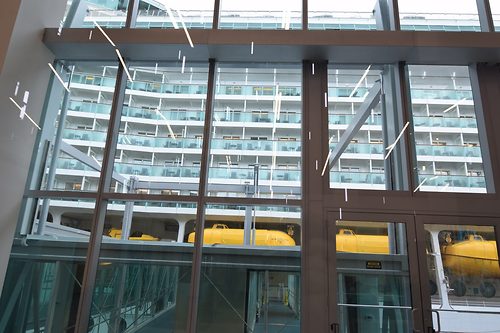 We had completed the check-in via the Royal Caribbean app, so check-in was a breeze and boarding began right around 10:30am.
The last time we were on Mariner of the Seas was 10 years ago for our honeymoon, so returning to the ship is a bit of a homecoming for us.
In addition, we purchased The Key for this sailing to try it out.  For embarkation they invited Key guests to board in the same group as Diamond Plus and Diamond.  Since I'm Diamond Plus, it did not benefit us much.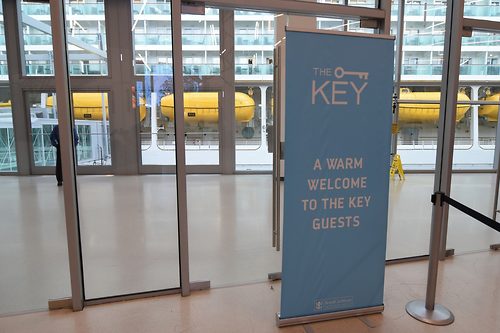 One really nice benefit of The Key is you can drop off carry-on luggage and they will deliver it to your room.  I really loved this perk, because typically we end up hauling a bunch of things around until the room is ready.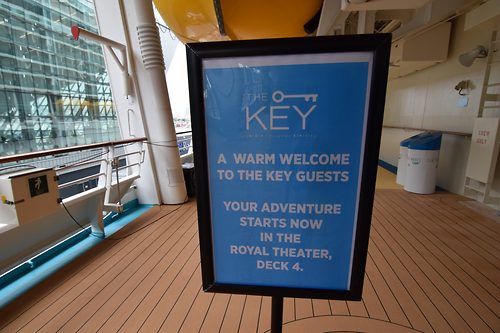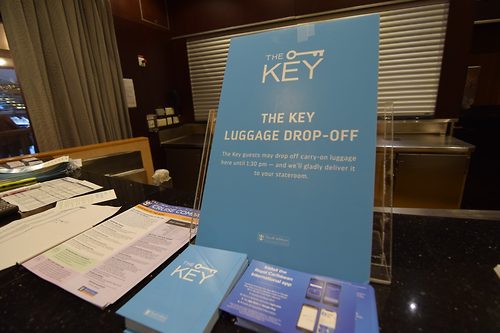 Another Key benefit is we get lunch at Chops Grille.  I had just done Chops for lunch on Brilliance of the Seas last month, so I had a decent frame of reference for this meal.  The food was as good as always, but unfortunately the service was quite slow.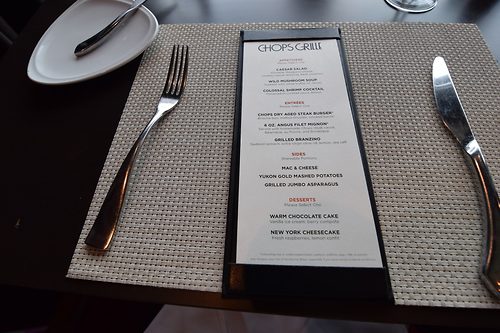 After lunch the kids were biting at the chomp to do something more their speed, so we put on our swim suits and enjoyed a bit of pool time.  It was a bit rainy, but the sun was starting break through.
By this point the rooms were ready, so we went up to our room on deck 8.  We have a balcony stateroom towards the aft of the ship, and will be our room for the next three sailings. Our stateroom attendant, William, is terrific and very attentive.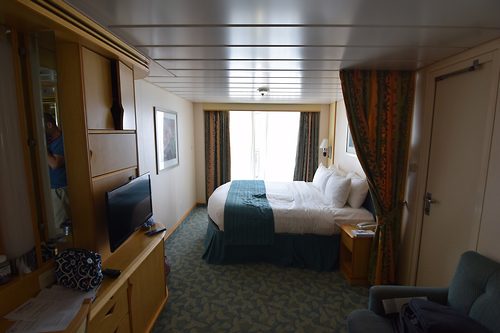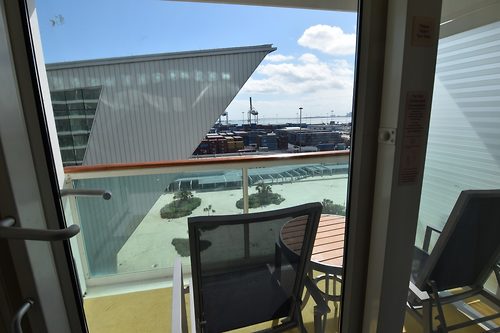 Following muster drill, we started out enjoying sail away on a now much sunnier day on the helipad, but moved to the pool deck to get a bit of shade.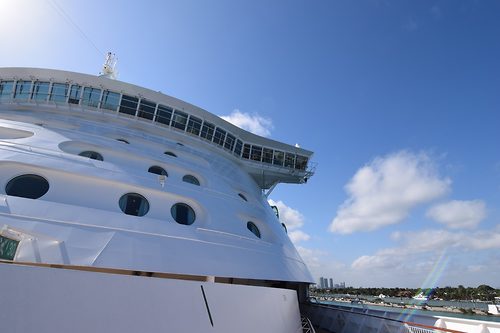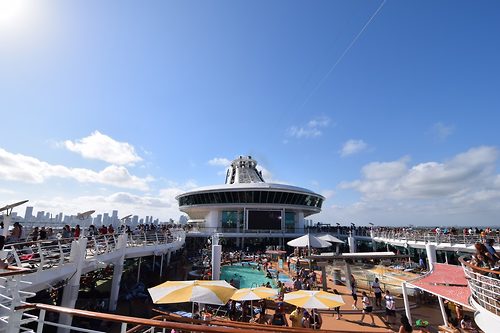 Being a three-night cruise, there is a lot of activities packed into the first day of the cruise.  Ice show, 70's night, balloon drop, just to name a few. 
I took the kids up to the Windjammer for dinner before dropping them off at Adventure Ocean promptly at 7pm.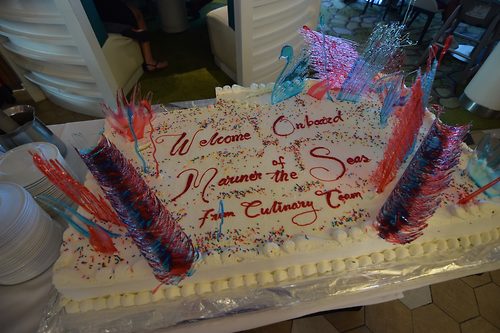 Next up was the ice show in Studio B. I cannot recall if it is the same show that we saw 10 years ago, but we got great seats.  With The Key, there was reserved seating but I found available seats that I preferred elsewhere.
The show was fun, and I generally enjoy the ice skating shows.  Good performers and a fun premise.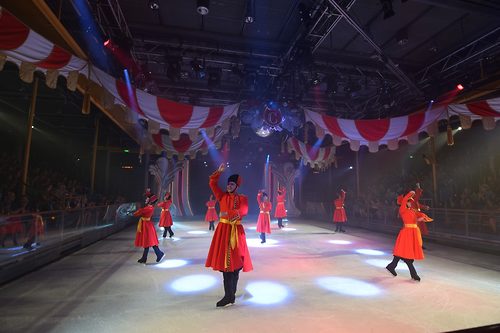 After the show it was up to the main dining room for dinner.  The waitress was able to bring my a serving of Indian curry, along with my favorite dish on the menu – spaghetti Bolognese.
Since we had second seating dinner at 8:30pm, once we were out of dinner it was time for music around the ship.  In lieu of the 70's party on the Royal Promenade, we headed down the Schooner Bar for some sing along favorites.
Stray Observations
Cafe Promenade has a line for pizza and a line for everything else. 

Embarkation day cake is the best kind of cake.

We had a missing suitcase for quite a while, but luckily it showed up after our stateroom attendant tracked it down.
If you happened to be a Diamond Plus or higher, someone figured out you could buy a Voom package on day one and get a first day discount combined with the Diamond Plus discount for a grand total of $2 for the duration of the 3 night sailing.