Mariner of the Seas Live Blog - Day 2 - Nassau
In:
We are back in Nassau for our first full day of the second leg of this sailing. Having been in Nassau two days earlier, it was kind of interesting to be back in a port of call quite so quickly.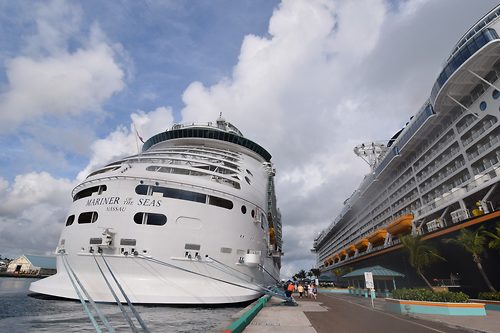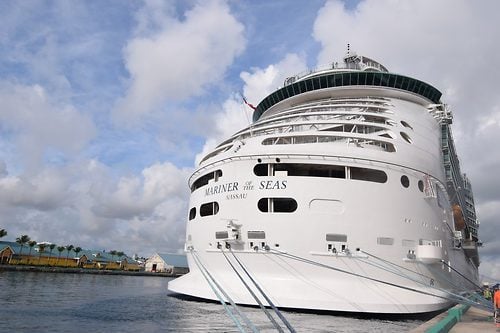 I had booked a shore excursion for today to try out a flight simulator experience that I booked via Royal Caribbean.  Yes, flight simulator and yes, I am that geeky.
The excursion is run by Jetline Simulations, where they take you into a full Boeing 737 NG simulator to try to fly the airliner from gate to takeoff to landing and to gate again.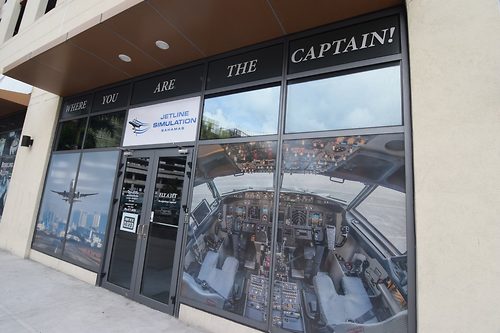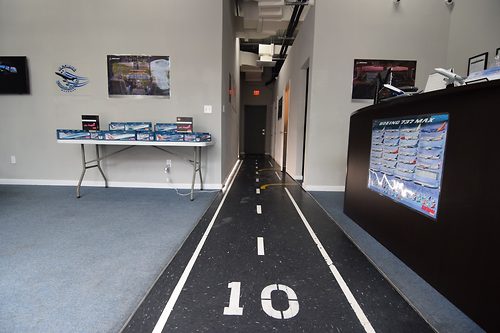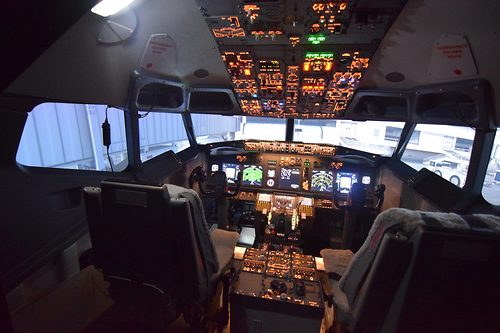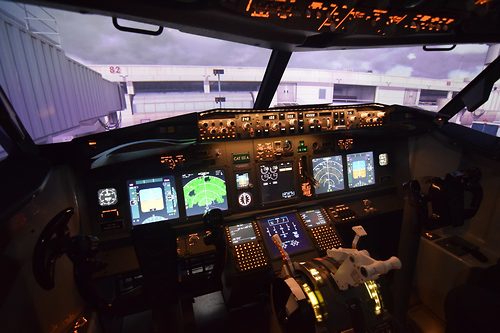 You get the full experience of flying the plane, from programming the flight computer, to adjusting the flaps, to taking off and landing.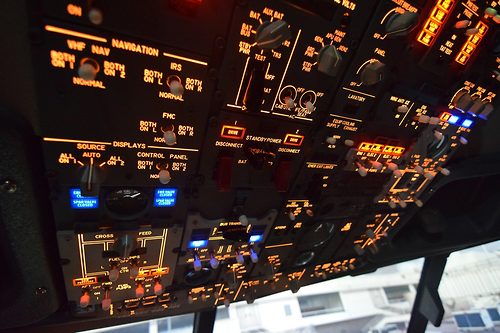 They allow you to pick from a variety of airports to fly to or from, and it was a ton of fun.  I loved every second of it, and the staff were terrific too!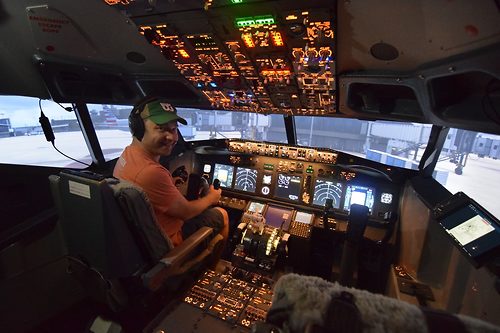 After the excursion, I headed back to the ship for lunch and to meet up with the family.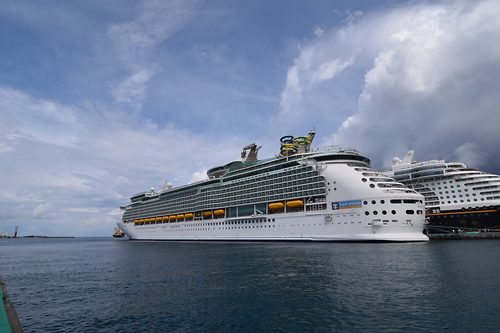 We had lunch in the Windjammer and then my wife went to the salon for a haircut, while I took the kids to play mini golf, and play around the ship.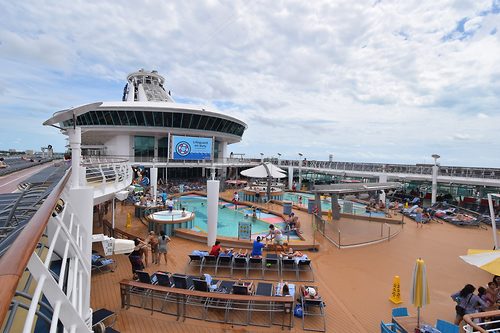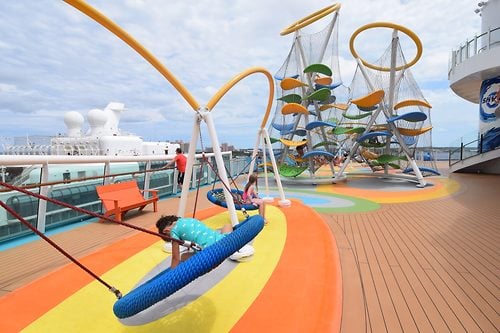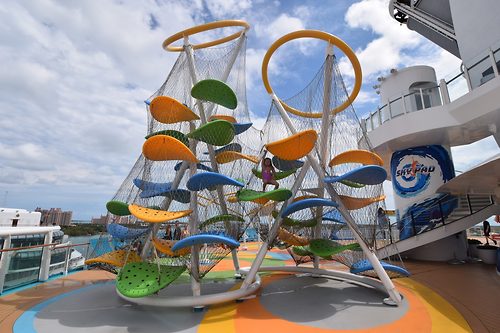 My fun with the kids included a requisite stop at Ben & Jerry's for some ice cream.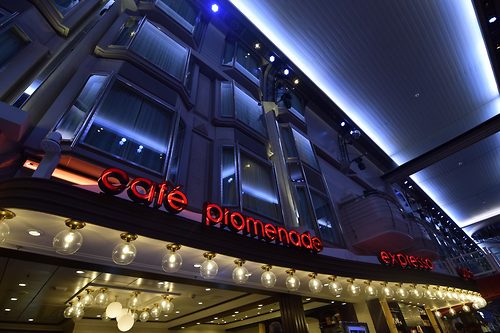 We were scheduled to be in Nassau until midnight, so a few of us from the group opted to have dinner in Nassau at a place called Meze Grill.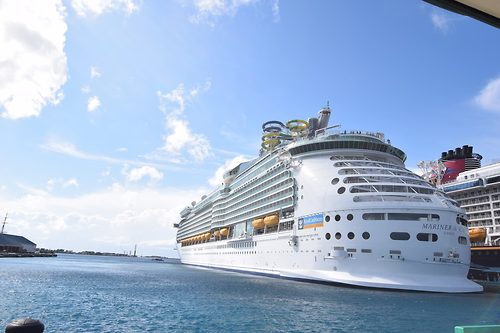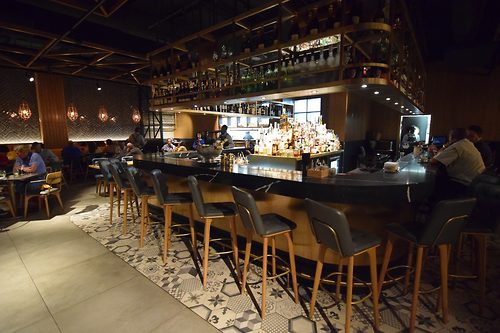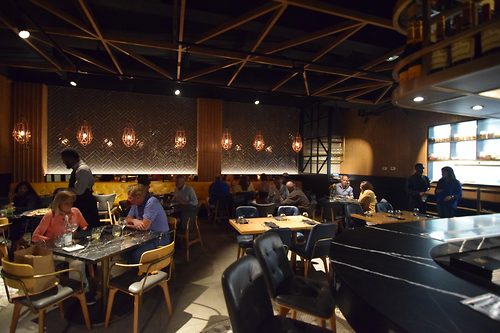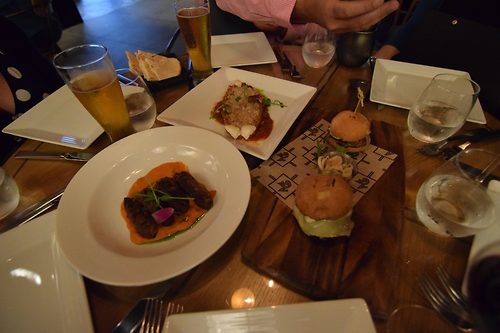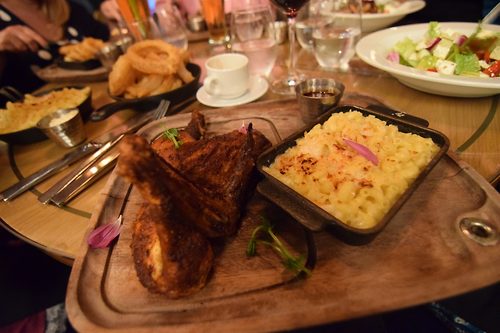 It was about a 10 minute taxi ride away, very close to the Baha Mar resort on the western end of the island.  
The restaurant was quite lovely, and it had that industrial chic look that a lot of happening spots in the United States tend to have.  Their menu is what I would consider to be nouveau American. Steaks, pasta, shrimp, salads, are typical of the menu.
It was a great meal, albeit a bit pricey. Nonetheless, it was a good time and I was glad to try it out.
We walked back onto Mariner and enjoyed a great view of the ship.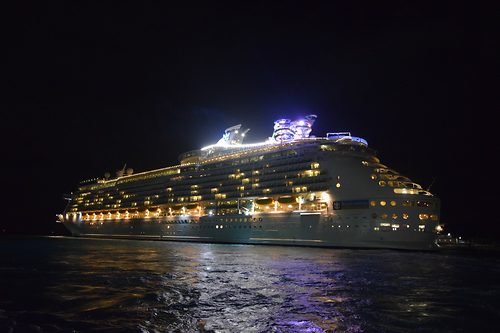 Once onboard, the Captain announced that unfortunately due to the weather forecast we would have to cancel our scheduled stop tomorrow in CocoCay.
As you might imagine, many of us were disappointed to hear that news.
Fast forward to Wednesday morning, the Captain announced we would indeed head to CocoCay and be there by noon! Tomorrow's live blog will have more CocoCay fun!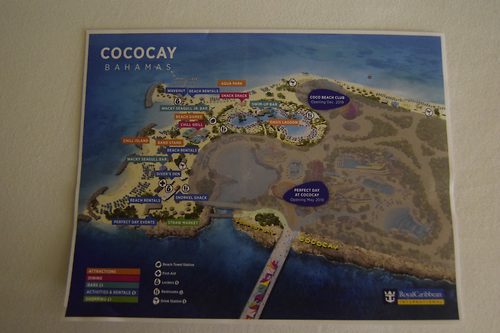 Stray Observations
Since the ship was staying in Nassau so late, the ship received special clearance to open up the shops and casino by 7pm.  Usually when in port, shops and casino must remain closed.