Mariner of the Seas 2019 Live Blog - Cruise Preview
In:
It has been over ten years and a Royal Amplification since the last time I sailed on Royal Caribbean's Mariner of the Seas, but I am making up for lost time with not one, not two, but three sailings on her in a row!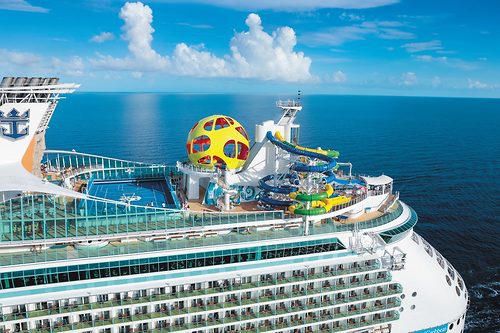 My sailings on Mariner of the Seas coincides with the first RoyalCaribbeanBlog Group Cruise of 2019, with a great group of fellow Royal Caribbean fans as we enjoy a back-to-back cruise experience on the feels like new Mariner of the Seas.  I will share a daily update of everything I did onboard during this three- and four-night consecutive sailing from Miami, Florida.
The Cruise
This is not my first time on Mariner of the Seas, but it has been quite a while since the last time we sailed on Mariner.  Mariner was the ship my wife and I celebrated our honeymoon on, over ten years ago when the ship was sailing from Port Canaveral, Florida.  No kids, no mortgage, and not even a Royal Caribbean blog back then!
The reason for picking this cruise was about knocking a few things off our bucket list.  First and foremost, Royal Caribbean has garnered a great deal of praise for the incredible upgrades made to Mariner of the Seas in 2018.  Following a $120 million upgrade, the ship now features some really fun new features that our family cannot wait to try.
In addition, we have never really done a back to back sailing, where we keep the same room and continue cruising after one sailing ends.  As a cruise fan, that holds a great deal of excitement.
Of course, we also picked this sailing for sentimental reasons and being able to return to the ship my wife I enjoyed so much a decade ago. This is not an anniversary celebration, but it does allow for a bit of reminiscing.
It almost goes without saying that this is a group cruise too, which means we have a contingent of fellow Royal Caribbean fans joining me and I could not be happier.  There is just something so fun about seeing friendly faces all around the ship, and being able to share in the experience in person is second-to-none.
Stateroom
We reserved connecting balcony staterooms for this cruise, one for my wife and I, and one for my kids.  I love my children and enjoy cruising with them, but we have learned that when it comes to sleeping and children, it is ideal to have a second room.  Plus, it provides an additional full bathroom.
Quite often I am asked by RoyalCaribbeanBlog readers for stateroom recommendations for families and I usually point out the two room option, in lieu of one large room for everyone.  Two rooms provides more space and separation, as well as likely being more economical.
Our rooms are located on deck eight and should provide exactly what we need for this sailing, a home base of operations for sleeping, showering and napping. With everything going on onboard the ship and in port, I do not anticipate spending that much time in our rooms.
Itinerary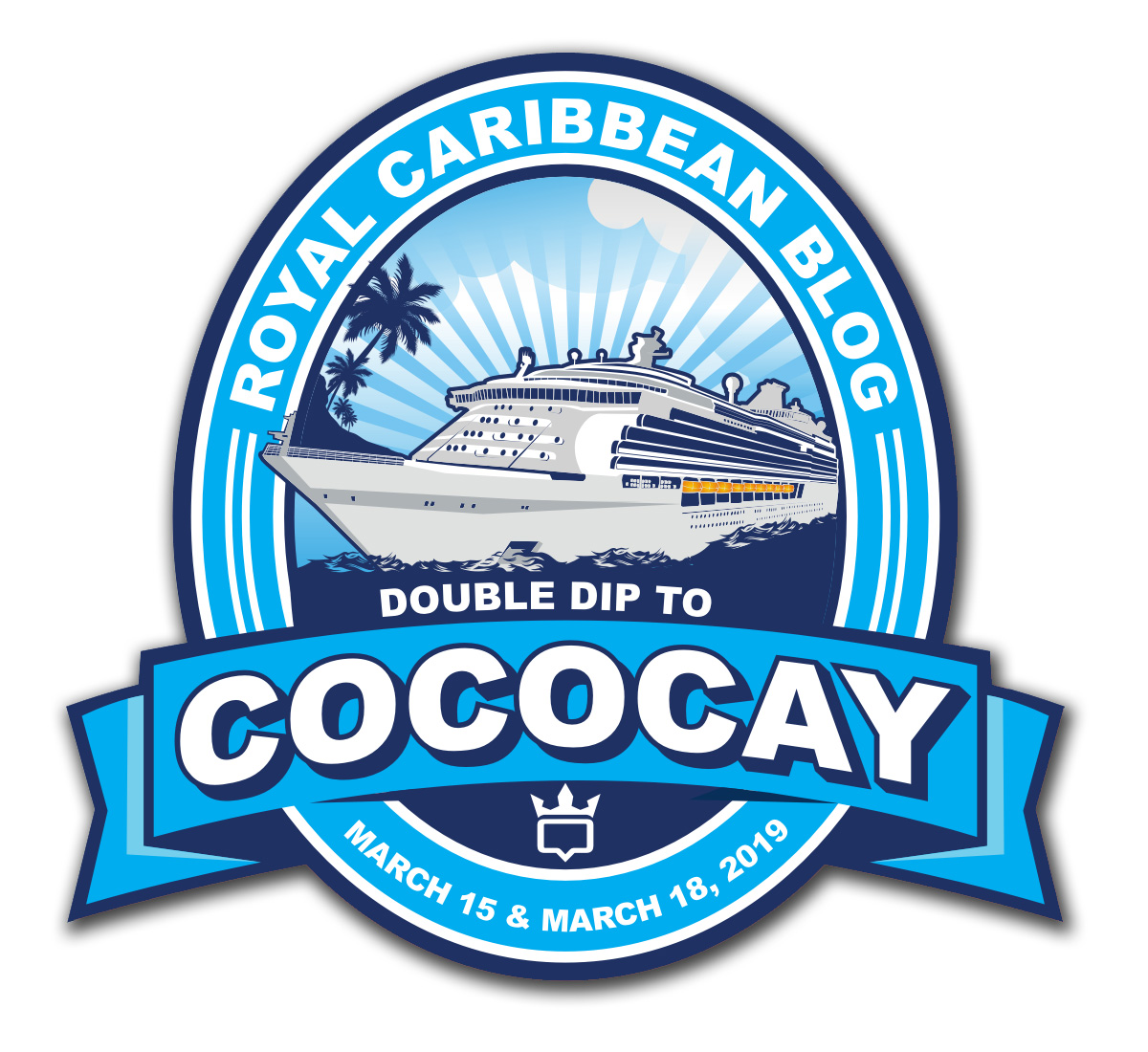 As mentioned earlier, we are booked three consecutive sailings, so we will experience one itinerary twice and an additional itinerary.  
March 15: 3-night Bahamas sailing (Miami, CocoCay, Nassau)
March 18: 4-night Bahamas sailing (Miami, CocoCay, Nassau, Sea Day)
March 22: 3-night Bahamas sailing (Miami, CocoCay, Nassau)
Three things I am excited to try
Consecutive cruiser experience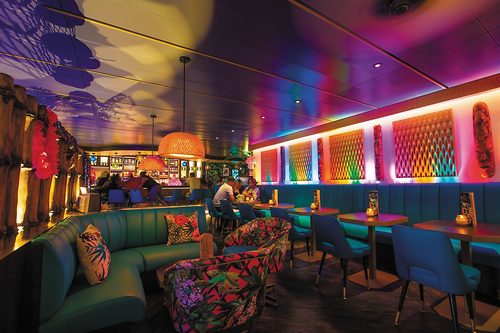 A big part of picking this week to sail was about the idea of finally getting to try a back to back cruise experience.  No one likes or wants their cruise to end, so the best part of a back to back cruise is that feeling of not being depressed at the end of the first sailing.  Since we are actually doing three sailings, we get to experience that twice!
As a cruise fan, I have read from others who enjoyed back to back sailings and I think it will be a nice change of pace to mix up what would have otherwise been a standard seven night sailing for the week.
New features on Mariner of the Seas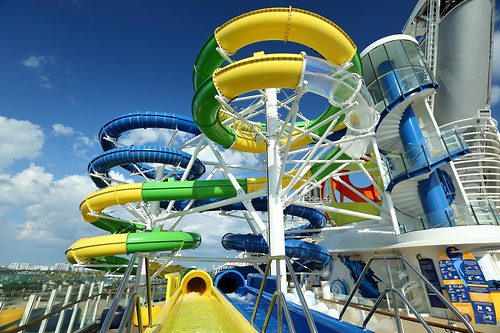 Without a doubt the enhancements Royal Caribbean made to Mariner of the Seas have caught our attention.  From the new water slides, to new dining venues, to bars, there is a lot to be excited for onboard Mariner.  
I think the fact we are doing a few sailings in a row will allow us to get a good opportunity to try as much of it all as possible, and we have already pre-booked a few of the new features.  
I am personally excited to try the Sky Pad, escape room, water slides and Bamboo Room.  I am certain there will be other new favorites to discover once onboard.
CocoCay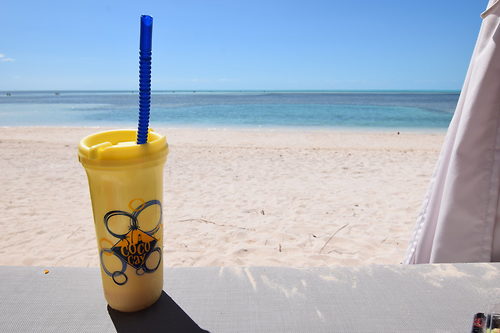 A huge appeal of these short weekend sailings is the opportunity to sail to Royal Caribbean's private destination of CocoCay.  While the island is still in the process of being transformed into Perfect Day at CocoCay, I cannot wait to enjoy some simple relaxation time.
If I am not mistaken, I have not been to CocoCay since spring break of 2017, so it has been quite a dry spell between visits to CocoCay (I seemed to have spent the better part of two years of cruising visiting Cozumel instead). 
With that in mind, we have cabanas reserved at CocoCay for the first leg of the sailing. In fact, thanks to our friends at MEI Travel, everyone who booked into our group for this RoyalCaribbeanBlog Group Cruise is invited to join us in the cabanas we reserved. 
What's Next
Our Mariner of the Seas cruise begins on Friday, March 15th, and I will be sharing the details on the blog, as well as across my social media channels.  Be sure to follow me on Facebook, Instagram and Periscope for live updates throughout the day.
I invite you to share in this experience with me, by posting in the comments for any blog post questions and comments you may have.  I try to make these live blogs as interactive as I can, so I want everyone to feel welcome to share their thoughts.
Thanks for reading all of this and welcome aboard our next fun live blog experience!