In:
It looks like 2018 will be a pretty big year for Royal Caribbean with a lot of changes, but no change is bigger than the anticipated arrival of a new cruise ship and refurbishment of quite a few others.
Each year, Royal Caribbean plans on changes to its fleet of ships and if you are considering a 2018 cruise, then you are certainly going to want to consider some of these ships that are getting new upgrades or are joining the fleet for the first time.
Here is what you need to know about the cruise ships joining Royal Caribbean's fleet and which ships will be upgraded this year.
New cruise ships in 2018
There is just one new ship joining Royal Caribbean's fleet in 2018, but it is going to be a big deal (emphasis on "big").
Symphony of the Seas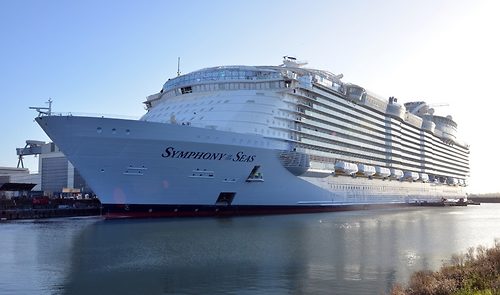 It is quite likely that of all the new ships to debut in 2018 across the cruise industry, very likely you will hear quite a bit about Symphony of the Seas.
Symphony of the Seas is the fourth Oasis class ship in the fleet and will become the largest cruise ship in the world, with 16 guest decks, encompassing more than 230,000 gross registered tons and carry 5,500 guests at double occupancy across 2,759 staterooms.
Symphony of the Seas will feature many of the amazing features that made her sister ships famous, as well as offer own unique features.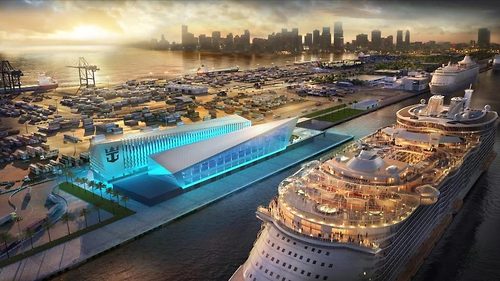 Symphony of the Seas will call home a brand new cruise terminal in PortMiami, designed specifically for this ship. The new terminal will not only look impressive, it will feature something the cruise line calls, "frictionless arrival".  When guests arrive to the port, they can use their mobile phone to check-in and board the ship with just a security checkpoint between the curb and the ship. A redesigned check-in experience will eliminate lines and bypasses the counter. The new process will leverage a combination of facial recognition, bar codes and beacons to make boarding fast and frictionless.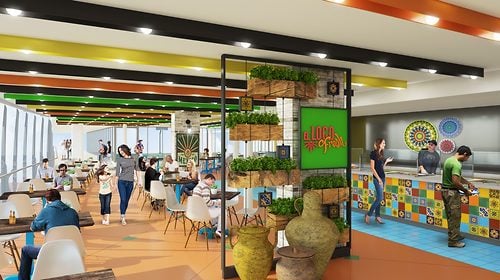 Once onboard the ship, there will be some new dining options to try, like fresh New England style seafood at Hooked Seafood restaurant, game day favorites at Playmakers Sports Bar & Arcade, or authentic Mexican fare at El Loco Fresh.
Symphony of the Seas will be the first Oasis Class ship to offer laser tag at sea in Studio B. An epic glow-in-the-dark laser tag experience. State-of-the-art technology and special effects will transform Studio B into the ultimate laser tag arena as family, friends and foes battle over the fate of the last planet in the galaxy.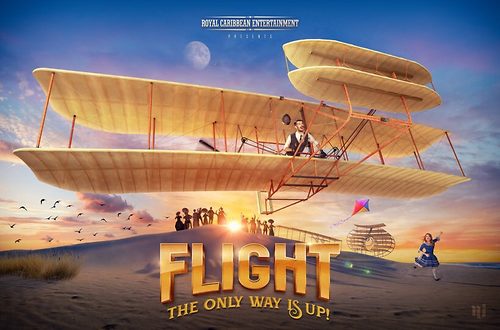 Symphony of the Seas will also offer signature entertainment onboard that has distinguished the cruise line from all others.  The hit Broadway musical "Hairspray" is coming back to Royal Caribbean on Symphony of the Seas.  "Flight" is a brand new show in the Royal Theater that takes you through the history and future of flight. HiRo in the Aqua Theater is a new show that combines cutting-edge technology, future-forward choreography, unexpected stunts and highly innovative, physically extraordinary acrobatics.
There is plenty more to love about Symphony of the Seas, including The Perfect Storm trio of water slides, dancing robot bartenders at Bionic Bar, virtual balcony staterooms, Central Park and Boardwalk neighborhoods, and Voom high speed internet, just to name a few.
Symphony of the Seas will debut in April 2018 and offer an initial European season prior to coming to Miami in November 2018.
Cruise ship refurbishments in 2018
Royal Caribbean is always looking to add more value to their ships and in 2018, four Royal Caribbean ships are getting upgrades, refurbishments and some nice changes.
Here is a list of what you can expect to see changed in the coming year.
Allure of the Seas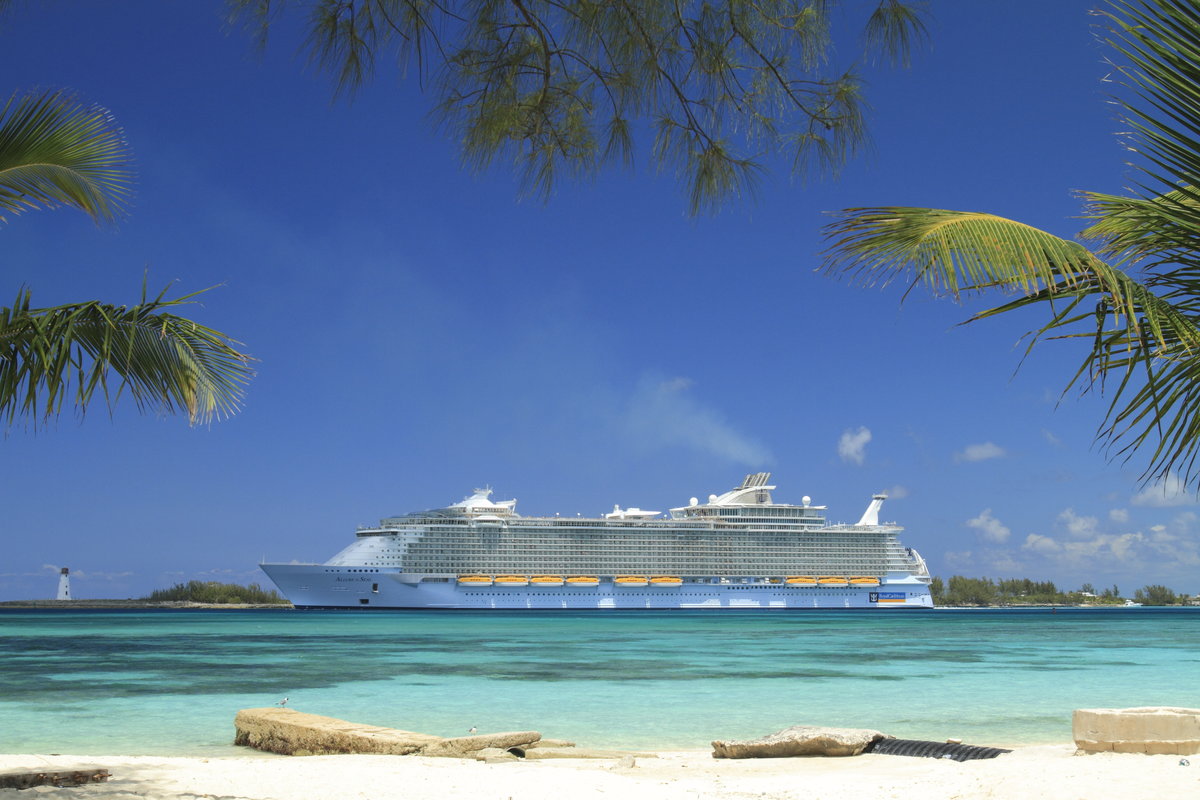 Allure of the Seas is going into dry dock in about a week to get its propulsion fixed, which should rectify a problem that was first identified last summer.
The work being done is limited to fixing the propulsion, so while the ship is getting work done, there is nothing exciting to report on when the ship returns.  Of course, a fully operational propulsion system is always a good feature to have onboard.
Adventure of the Seas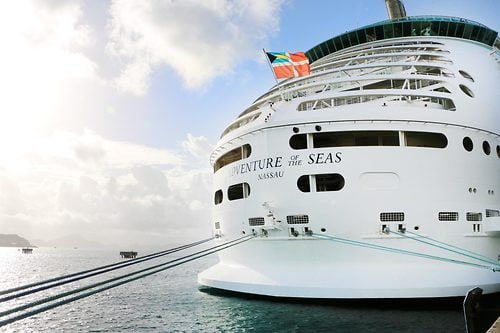 Adventure of the Seas will undergo a 30-day refurbishment at the end of January to add new features and updates.
Royal Caribbean will add Izumi Japanese Cuisine, new inside and oceanview staterooms and a Suite Lounge to Adventure of the Seas as part of the work being done.
Majesty of the Seas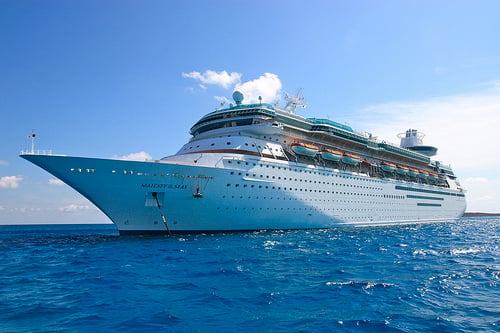 Adding to a busy January for ship work, Majesty of the Seas will also get some work done in January 2018. 
Royal Caribbean has not officially announced this refurbishment, but a number of sailings have been canceled to clear time for the work to be completed.
The work is to begin following the January 19, 2018 sailing and extend through all of February.  The first Majesty of the Seas sailing following the refurbishment will be March 5, 2018.
Royal Caribbean has not announced what work will be done.  There has been plenty of rumors floating about, but it is safe to bet the work will include some necessary maintenance, and perhaps adding of enhanced features.
Brilliance of the Seas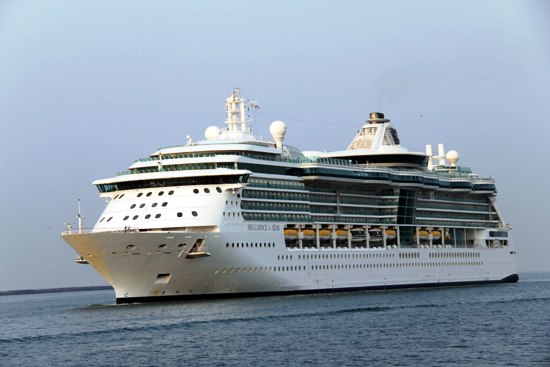 Brilliance of the Seas will undergo a dry dock for maintenance work in the second quarter of 2018.
There are no sailings scheduled between Friday April 20, 2018 and Tuesday, May 1, 2018. 
No word on what work will be done, but it is expected to be mostly a maintenance effort to keep the ship running in great condition.
Independence of the Seas
In April 2018, Royal Caribbean will send Independence of the Seas for an extensive refurbishment, where she will receive a number of upgrades and additions.
When Independence of the Seas returns to service, she will offer these new upgrades and features:
A larger interactive aqua park, Splashaway Bay, featuring wild waterslides, water cannons, fountains, pools and drench bucket
Addition of Izumi specialty restaurant (with table side Teppanyaki grills)
New lounges
Panoramic Ocean View staterooms to be added
Improved ice rink
Revamped Royal Theater
Trampoline Park
Escape room
Laser Tag
Mariner of the Seas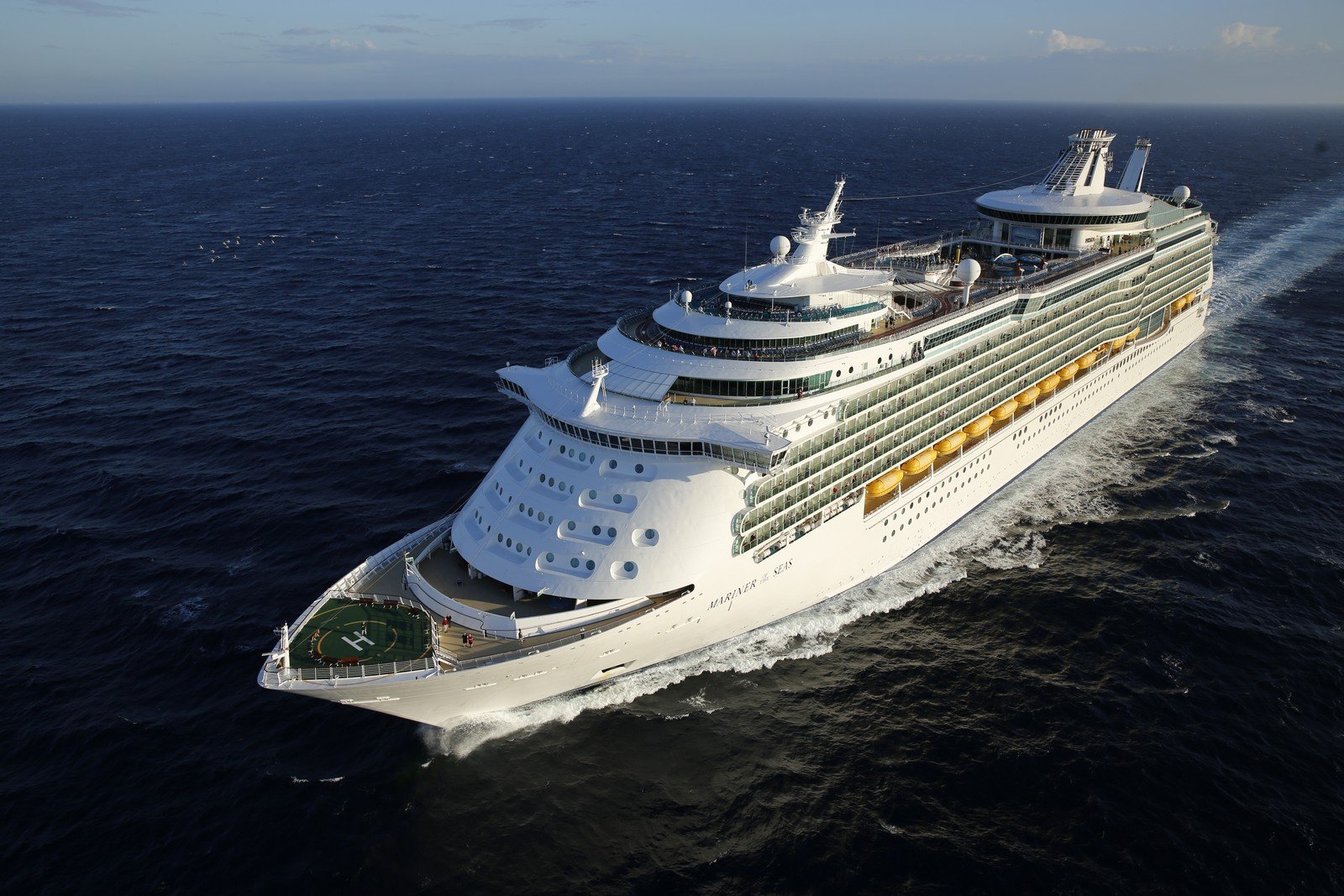 Mariner of the Seas will receive a massive majover this year that will see Royal Caribbean invest over $100 million in upgrades and changes.
The six-week drydock in Cadiz, Spain, will take place in May and June 2018. The updates will coincide with the June 2018 opening of the newly constructed dock at Coco Cay, Royal Caribbean's private destination, which will play a major role in the Mariner's itineraries.
If you are wondering what work will be done on Mariner of the Seas, so are we.  Royal Caribbean has not announced yet the scope of changes coming to Mariner of the Seas. 
Vision of the Seas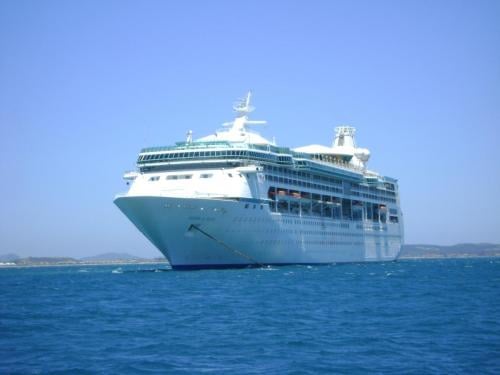 Vision of the Seas is scheduled for a dry dock in the fourth quarter of 2018. There appears to be a gap in sailings between November 1 and November 13, 2018.
No word on what work will be done.
Which ship addition or refurbishment are you most excited about? Tell us in the comments!