In:
Royal Caribbean will design, build and operate a new cruise terminal in Miami, Florida that can handle the largest cruise ships in the world.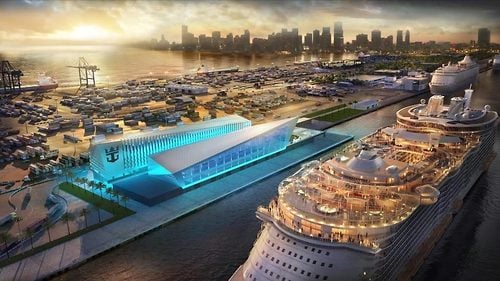 The Miami Herald is reporting that the new terminal is the result of a new partnership between Miami-Dade County and Royal Caribbean. The Miami-Dade County Commission must vote on the deal before it becomes final. 
The new terminal, Terminal A, will be able to handle even Oasis-class cruise ships and open in Late 2018. Terminal A would house an angular glass center and a parking garage with about 1,000 parking spaces at the northeastern side of the port, designed by England-based global architecture firm Broadway Malyan.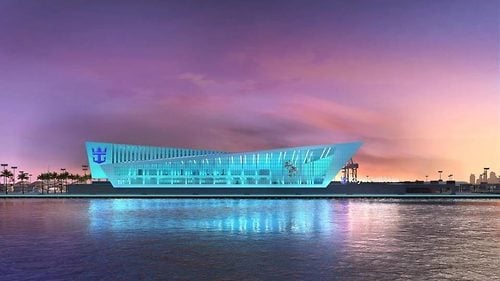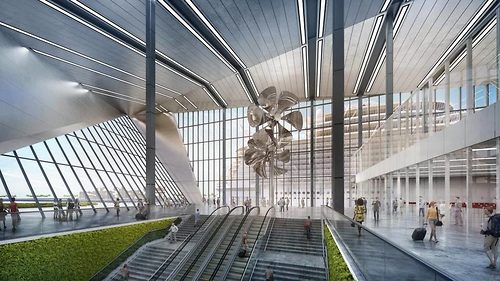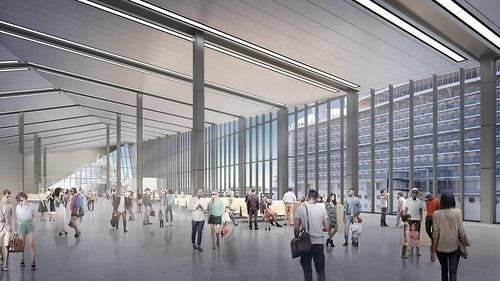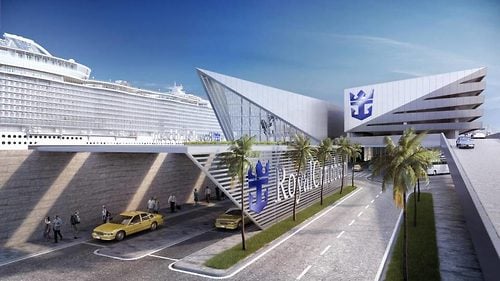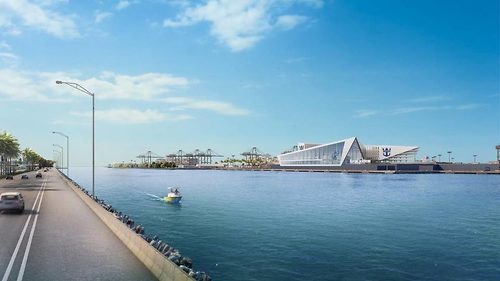 Broadway Malyan has been selected as the firm to design the new terminal, after a global competition was held between five of the world's leading architectural firms. The firm was selected because of their creative thinking and cutting-edge design.
Royal Caribbean has not announced yet which of its ships will call Terminal A home.
The dock at the proposed Terminal A would have space for a 1,300-foot long ship (the Oasis ships are nearly 1,200 feet long). Royal Caribbean's current PortMiami dock at Terminal G only fits ships that are about 1,000 feet long. 
The 170,000-square-foot terminal is nicknamed the 'Crown of Miami' because of its distinct shape. The design evokes the points of the symbolic headgear when viewed from the water; the 'M' of Miami when viewed from the east or western approaches; and a sense of waves rising or ships passing when viewed from the terminal side. At night, the terminal's facade will be lit ensuring that the building makes a striking impression and providing a dynamic addition to the PortMiami landscape.
"We are truly excited to be working with Miami-Dade County and PortMiami to create not just another cruise terminal, but a truly iconic building," said Richard D. Fain, chairman and CEO for Royal Caribbean Cruises Ltd. "This new terminal is a symbol of our commitment to Miami, the city where our company first started almost 50 years ago. We can't wait to bring an Oasis-class ship to PortMiami."

"Miami-Dade County is happy to welcome Royal Caribbean's expansion at PortMiami, and all the economic benefits that come along with it," said Carlos Gimenez, Miami-Dade County Mayor. "This public-private partnership will have an estimated economic impact of $500 million and generate approximately 4,000 jobs. Royal Caribbean has been an important part of our world-class community for almost 50 years, and this expansion will once again make PortMiami Royal Caribbean's largest cruise port in the world. I thank them for their continued investment in and commitment to Miami-Dade."