Royal Caribbean Post Round-Up: December 10, 2017
In:
Happy December! We cannot believe that we are already one full week into the month – there is so much going on with holiday preparation and shopping and baking!
The United States Virgin Islands and Royal Caribbean teamed up to help re-build Magens Bay beach, which re-opened this week.
Royal Caribbean International partnered with the Department of Tourism, the Department of Planning and Natural Resources, the Magens Bay Authority and other government agencies and businesses to restore the world-renowned beach.
Cleanup crews have been working daily since the hurricanes to remove fallen trees and debris, repair buildings, and replant hundreds of native plants and trees.
Royal Caribbean News
Royal Caribbean Blog Podcast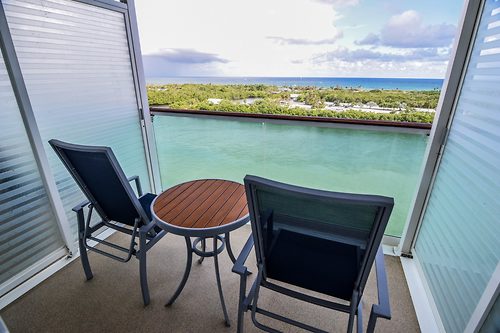 The 227th episode of the Royal Caribbean Blog Podcast is now available and this week, which talks debates interior versus balcony staterooms.
It is a debate every cruiser has, and it boils down to considering the merits of price, space, itinerary and more. This week, we share the considerations you ought to look at before booking the right room for you.
Please feel free to subscribe via iTunes or RSS, and head over to rate and review the podcast on iTunes if you can! We'd appreciate it.
Come cruise with us on Royal Caribbean!
We recently announced some new Royal Caribbean sailings that we have booked and are inviting you to join us for a RoyalCaribbeanBlog.com group cruise! This is an opportunity to join Matt, and other Royal Caribbean fans on some exciting cruises!
Choose from any of these great options!
For more details on booking the cruise, the itinerary and prices, check out our Events page and if you have any questions, email me!
Royal Caribbean Around the Internet
Forbes wrote about Royal Caribbean using technology to improve the guest experience.
Beyond Ships interviewed Cruise Director Abe Hughes.
SecureIDNews looked at facial recognition on cruise ships.