In:
If you have started to plan your first Royal Caribbean cruise, you may have run into a few words or phrases that sounds like something out of a CSI episode, rather than a family vacation. This post will help explain what all these nautical terms mean, so you can learn to "talk the talk" once onboard.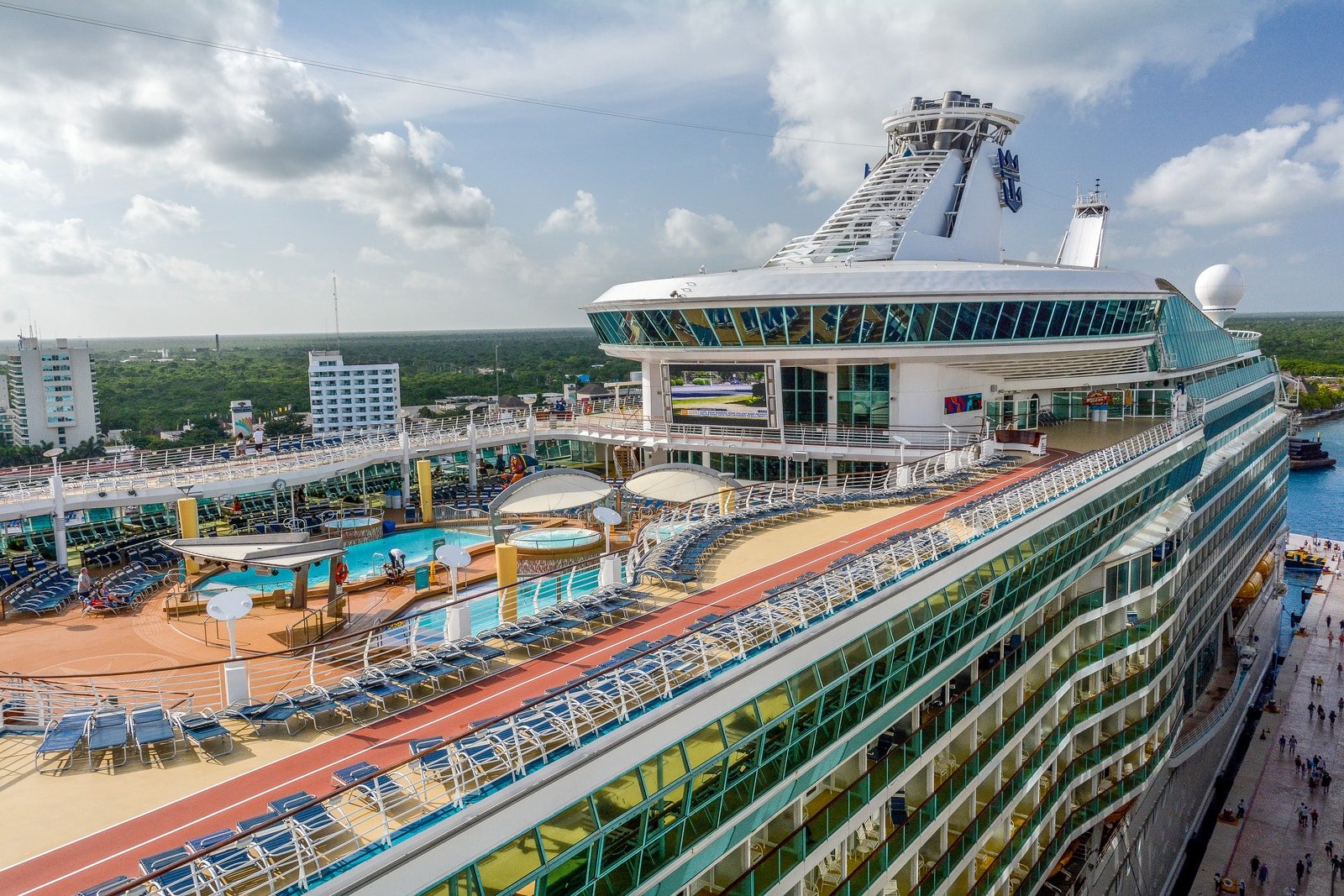 Adventure Ocean: Royal Caribbean's children's programming that is open to children between the ages of 3-17.
Aft: The back of the ship, which refers to a direction.
Bow: The front part of the ship, which refers to the physical part of the ship.
Closed-loop sailing: A roundtrip cruise, where the sailing begins and ends at the same port.
Cruise Compass: The daily newspaper distributed to guests each day that lists all the activities, events and specials happening onboard the ship.
Cruise Director: This officer onboard the ship is in charge of the entertainment during your cruise, from bingo to the shows to trivia and more.
Dining package: An optional purchase, where guests can pre-pay the cost of specialty restaurants and receive a discount compared to dining at the same specialty restaurants individually.
Disembarkation: Usually refers to the last day of a cruise when you depart the ship at the conclusion of a cruise.
Double occupancy: Most cruise fares are based on double occupancy. That means two people sharing one cabin.
Dock: A pier at a port that your ship can pull up to, where guests can walk off the ship and directly onto land.
Embarkation: Usually refers to the first day of your cruise when you board the ship. 
Forward: The front of the ship,  which refers to a direction.
Friends of Bill W: A code name for Alcoholics Anonymous.
Friends of Dorothy: A code name for LGBT activities.
Galley: The ship's kitchen.
Gangway: Ramp guests use to embark or disembark their ship.
Guarantee room: To help fill in empty staterooms, Royal Caribbean will offer a guarantee room rate. This means you pick a category of stateroom that you are promised you will receive nothing less than that. In fact, you might even be upgraded to something higher. On top of it, you will pay less than someone who picks their stateroom. The "catch" to a guarantee room is that Royal Caribbean will assign your room number at some point between when you book the stateroom and your sail date. You are essentially trading the ability to pick your stateroom location for a lower cruise fare.
Itinerary: The day by day list of where your cruise ship is going, with notations for which ports of call you will visit and what times you will be there.
MDR: Abbreviation for Main Dining Room.
Muster Drill: A mandatory safety event, where all guests report to their evacuation station to learn what to do in case of an emergency. Every guest must attend this event.
Muster Station: The designated spot where guests must go in the event of an emergency for evacuation.
My Time Dinner: Royal Caribbean's concept for dinner, where guests have flexibility in making reservations ahead of time or simply showing up at any point while dinner is being served.  This is an alternative to Traditional Dinner.
OBC: Acronym for Onboard credit.  Onboard credit is the money in your onboard account that you can use to spend towards purchases made onboard.
Open-jaw sailing: A one-way cruise, where the sailing begins and ends in different ports.
Porthole: A round window, often smaller than the standard picture window found in most outside cabins.
Port/Portside: The left of the ship, which refers to a direction.
Repositioning cruise: A one-way itinerary that effectively moves a cruise ship from one part of the world to another. 
Royal iQ: The smartphone application to manage your cruise while onboard the ship.  Only available on select ships.
Royal Suite Class: Royal Caribbean's suite offerings available on Oasis and Quantum Class ships only. 
Sea Day: A day in which your cruise ship does not visit a port of call, and spends the entire day at sea.
SeaPass: The card every guest uses to make purchases onboard, identify themselves, and get access to their stateroom.
Single supplement: Since cruise fares are based on double occupancy, solo cruisers are charged a single supplement.  The single supplement fee is usually 150-200% of the cruise fare. Some Royal Caribbean ships have solo cabins, where the single supplement fee is waived.
Specialty restaurant: A dining venue where there is an additional charge to dine there. Usually a cover charge, although sometimes food is charge a la carte.
Starboard: The right of the ship, which refers to a direction.
Stateroom: A room for a guest on the cruise ship.  Every guest books a stateroom (sometimes referred to as a cabin).
Stern: The back part of the ship, which refers to a part of the ship.
Tender: A ferry, where your ship will anchor in the harbor near the port and a small vessel will shuttle you between the cruise ship and port.
Traditional Dinner: Dinner in the main dining room where you have a choice of either first or second seating (you choose this before your cruise), and are seated at the same table each evening with the same wait staff and table mates. 
Wake: The trail of waves behind a cruise ship that is created by the ship's engines as the ship moves forward.
WOWBand: RFID bracelet that works just like a SeaPass card.