In:
Royal Caribbean's unlimited alcohol packages have been a home run with guests, who find the option convenient and present a great value.
Regardless if you are purchasing an unlimited alcohol package for the first time or it has become a regular part of your cruising tradition, here are some important tips to remember for when you get onboard and start enjoying all those drinks.
9. You cannot (and should not) share drink package benefits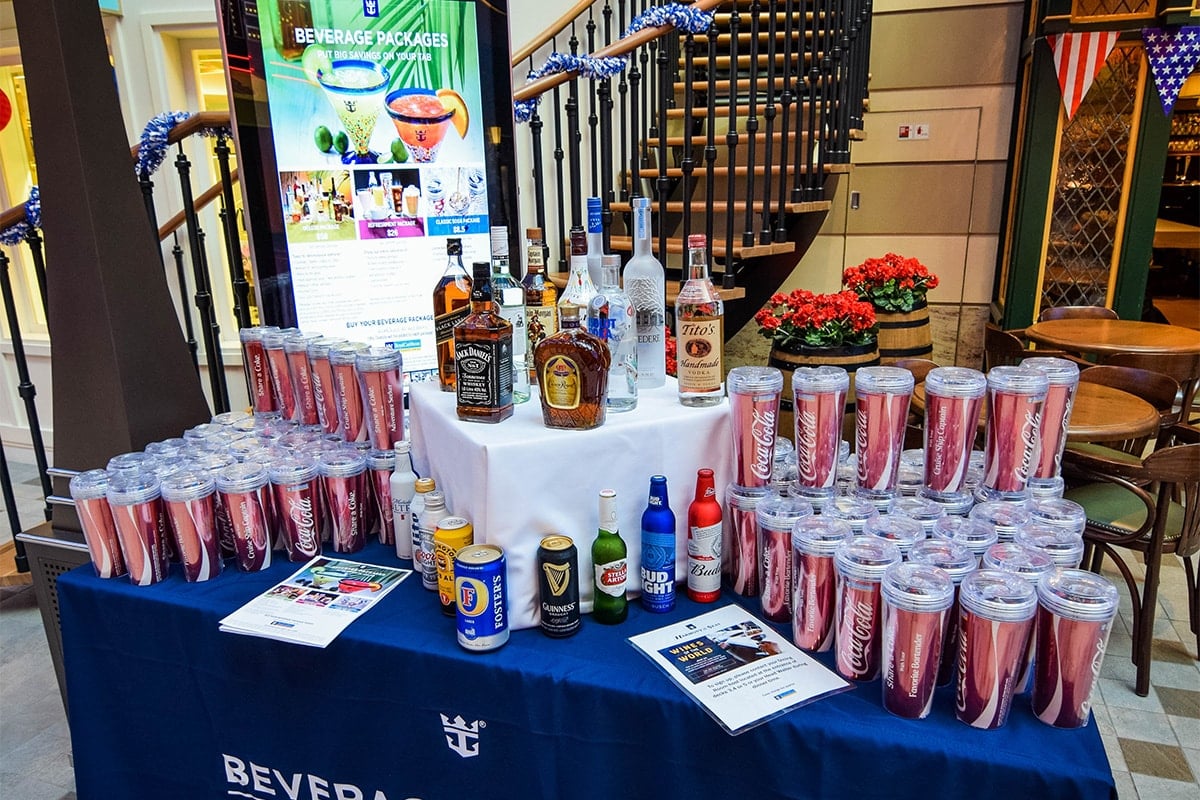 Royal Caribbean strictly prohibits the sharing of drink package benefits with another guest.  It is against the rules that you agree to when purchasing a drink package.
If you purchase a drink package, the benefits are solely for you and only you. 
Royal Caribbean warns that guests who share a drink with someone who does not have a drink package can risk having their drink package benefits revoked with no refund.  
The package is intended for only the guest who buys the package.  If you want to buy a drink for someone else, you can do so and pay for it individually along side your drink package transaction.
8. Gratuity is included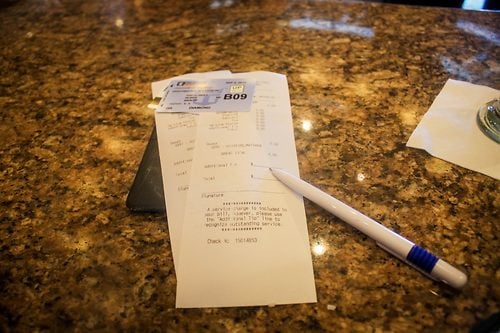 Your unlimited alcohol package purchase includes gratuity for all the beverages you order while on your cruise.  Royal Caribbean refers to it as a "service fee", which you should see listed in the breakdown of your drink package order.
This means when you order any drink onboard, keep in mind that 18% gratuity has already been paid and you are under no obligation to provide any additional tip. Your receipt will come out to $0.00, assuming your drink is covered by the drink package.
You can, however, opt to provide additional gratuity at your discretion.
7. All adults in the same stateroom DO need to buy a package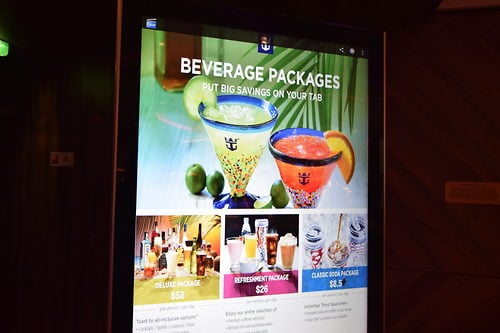 UPDATE: Royal Caribbean has changed this rule, and if one adult purchases an unlimited alcohol package, then all other adults in the same stateroom must purchase it too.
At this time, Royal Caribbean does not require all guests in the same stateroom to purchase a drink package.
6. You can use the packages at the private destinations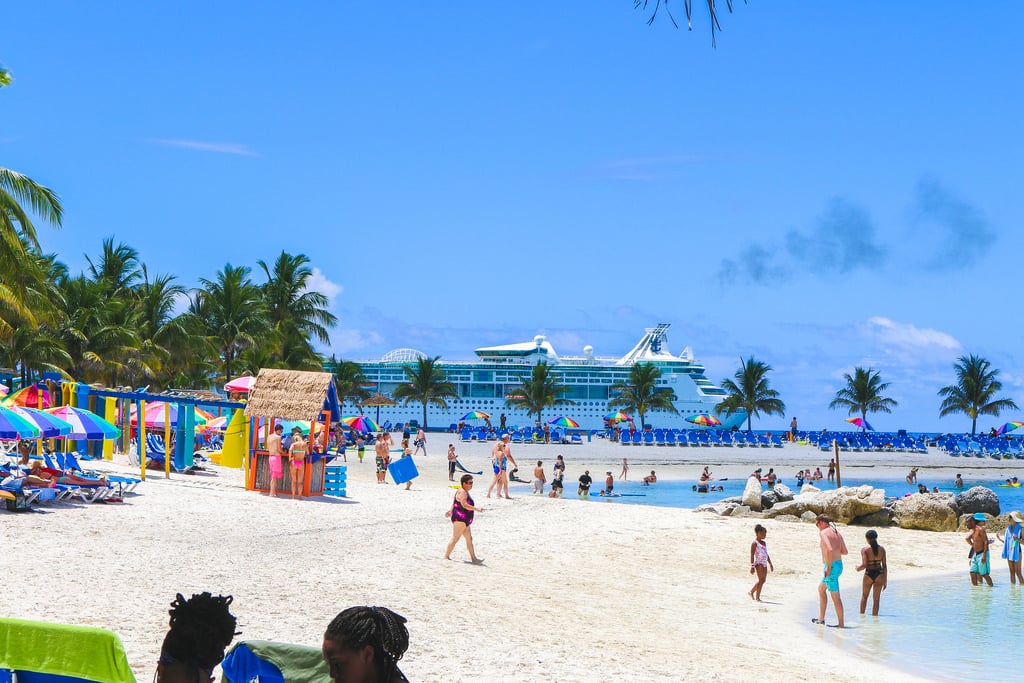 All of Royal Caribbean's unlimited alcohol packages can be used at the private destinations of CocoCay and Labadee.
Your drink package at these two spots can be used just like onboard the ship.  Present your SeaPass card to any crew member working on the island and they will fulfill your order.
The only caveat to keep in mind is many of the roving bar servers offering a Labadoozie or Coco Loco have souvenir cups with them, so you may have to walk to the bar to get your drinks with the package.
5. Drink packages do not include souvenir cups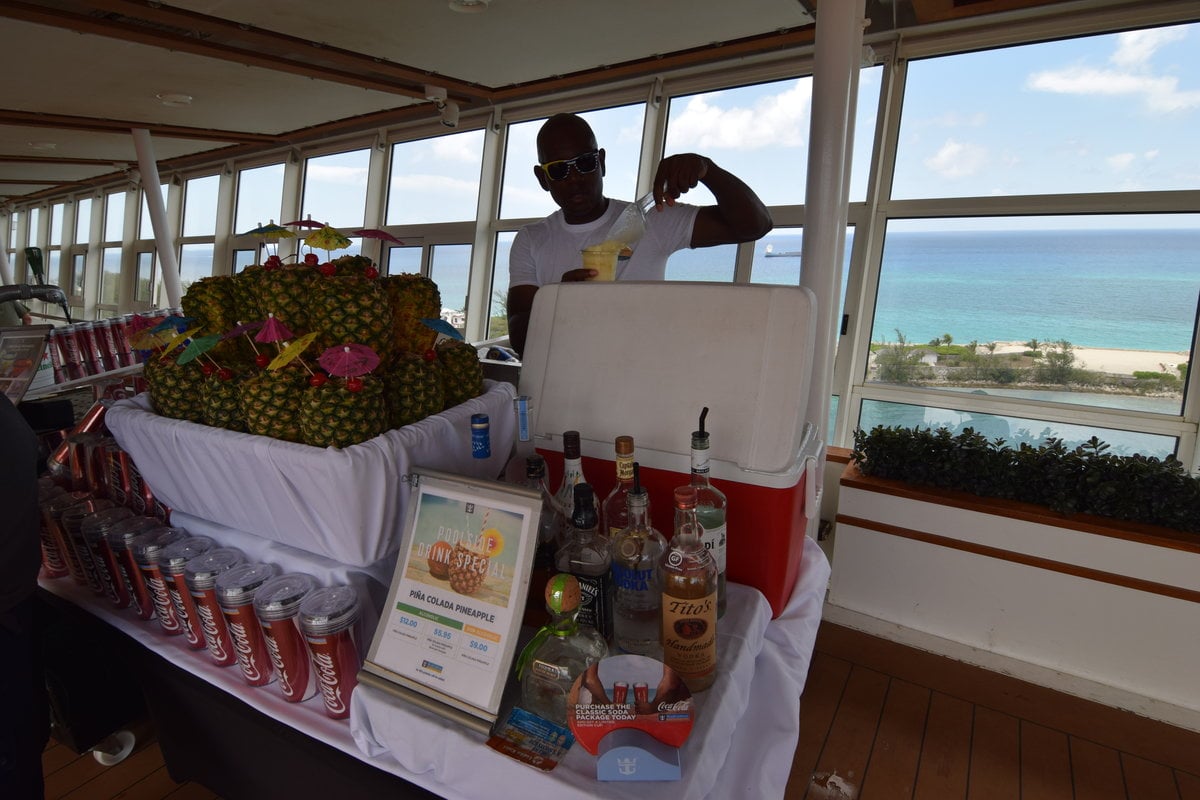 You may see onboard your Royal Caribbean ship pineapple drinks, light up cups and other neat looking beverages.  There are a lot of drinks to choose from with the unlimited alcohol packages, but souvenir cups are not included with your packages.
You can always ask for the drink without the souvenir cup, or purchase the souvenir cup at a reduced rate. 
4. Deluxe alcohol package can be used for premium coffees
If you purchase the deluxe alcohol package, on Royal Caribbean ships without a freestanding Starbucks kiosk, you can use the package to get espresso-based beverages too. This includes, cappuccinos, lattes, espresso and more.
Royal Caribbean ships with a freestanding Starbucks kiosk are the Oasis class cruise ships (Oasis of the Seas, Harmony of the Seas and Allure of the Seas).  On those ships, you can still get your lattes or espresso drinks at Cafe Promenade or a specialty restaurant.
For all other Royal Caribbean ships, head to Cafe Promenade or Cafe Latte-tudes and show your card when ordering a Starbucks drink just like if you were ordering a beer or cocktail at the bar.
3. You can purchase the unlimited alcohol packages after the first day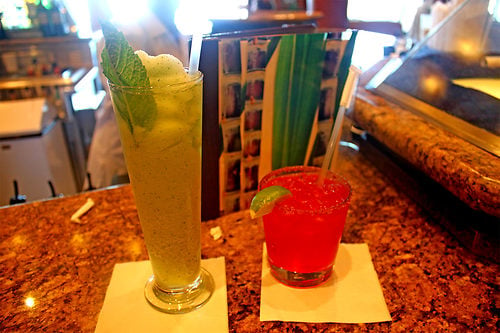 Royal Caribbean heavily advertises purchasing its unlimited alcohol packages prior to your cruise and on embarkation day, but guests may still purchase any of the unlimited alcohol packages onboard their cruise after the first day.
The rule is, guests may purchase unlimited alcohol packages at any point in their cruise as long as there are at least 4 days left in the cruise.
In addition, if you purchase an unlimited alcohol package after your first day, the total amount of the package will be prorated for the remaining days of your cruise.
2. The unlimited alcohol packages include soda too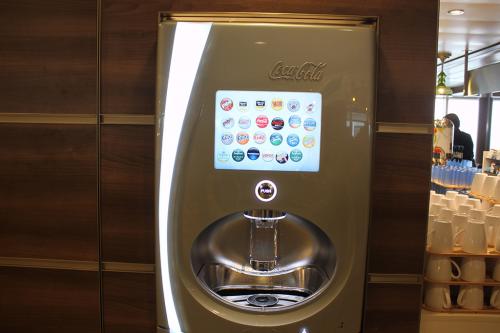 Of course everyone thinks about all the beers, wine and cocktails one can purchase with the unlimited alcohol packages but soda is included too!
Each package includes fountain soda and a souvenir Coca-Cola cup too. 
The souvenir cup can be used at a Coca-Cola Freestyle Machine onboard for when you want a special kind of soft drink (lime Coca-Cola Zero anyone?).
1. The one place onboard you cannot use the unlimited alcohol package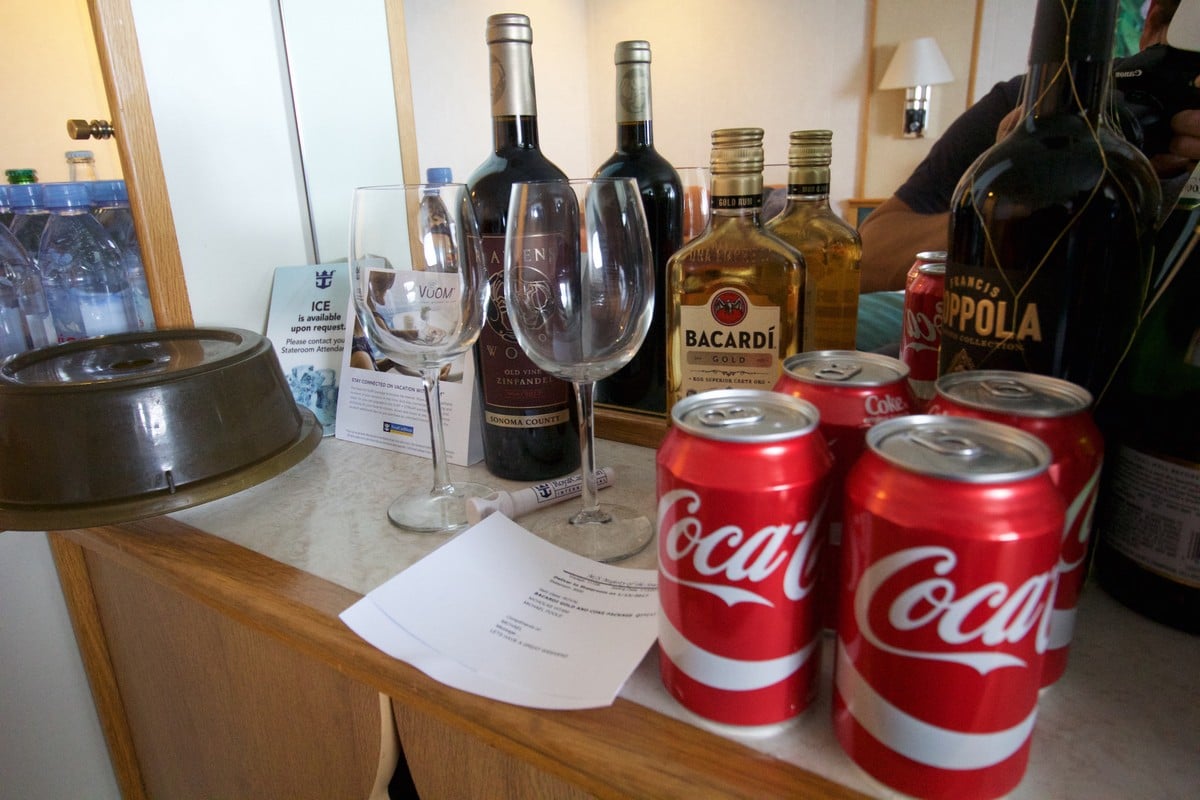 There is one place onboard your Royal Caribbean cruise where the unlimited alcohol packages do not work and that is your stateroom.
You cannot use the unlimited alcohol packages to pay for room service or for mini-bar drinks.
You can, however, always bring drinks back to your room that you get at a bar and enjoy it there.
Your thoughts
Now that you have heard what we think is important to know, let's hear from other people that have used the unlimited alcohol packages too.  What do you think is the most important aspects of the drink packages to be aware of before investing in one? Are you considering a drink package but have questions? Feel free to post in the comments!