Brilliance of the Seas Live Blog - Day 6 - Tampa, Florida
In:
Michael Poole is on Brilliance of the Seas and live blogging for us!
Well, my first cruise leg has already come to an end, but that just means the next adventure is right around the counter.
I woke up this morning at 5:30am (I know, way too early), but I just happen to wake up, so I decided to head out to the pool deck to watch us dock in Tampa, Florida.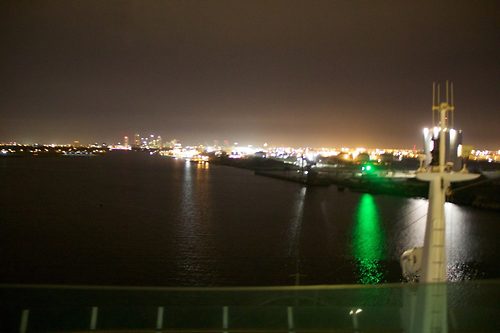 The first thing I noticed was the weather was much cooler than I was used to in the Gulf of Mexico.
It was a fun experience watching us dock in Tampa, and only once have I done that before.
After we docked around 6:45AM, I decided to have my first breakfast in the Windjammer. They had the usual breakfast options, but I decided to go for the made-to-order omelet.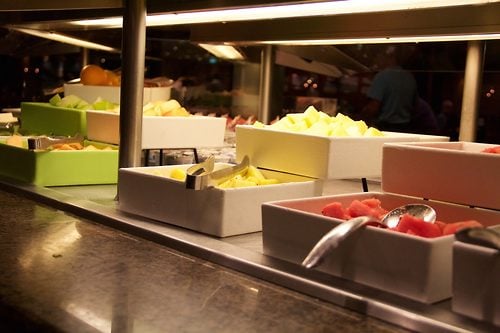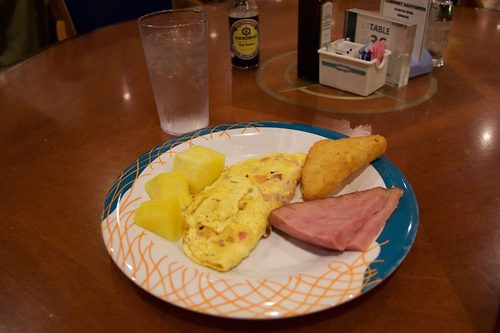 On the larger ships, like Matt's live blog on the Allure of the Seas, you won't find the fresh omelets due to the number of guest.
Disembarkation
At 7:00 am, they started the disembarkation process for the guest doing express departure.
This lasted for an hour, but I noticed there were not long lines like you might find on the Enchantment of the Seas, due to so many families.
I received a letter to meet in the conference center at 9:00am for sailing again. I arrived a few minutes after, and there were about 20 other guests in the room, with a few others after me.
Around 9:30am, we were escorted off the ship, just like all the same passengers just did. We were held in the United States customs area for 10-15 minutes until they fully cleared the ship.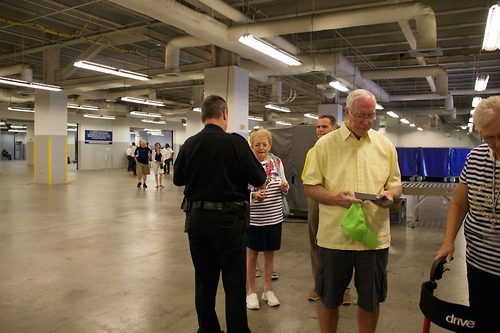 At 10:05am, we were headed back on board to start our next cruise. The process was fairly easy, but it was a little longer than my previous back-to-back cruise.
Morning onboard
I was a little excited to have an hour on board without any new passengers because I really enjoy taking some pictures without guests in the shot.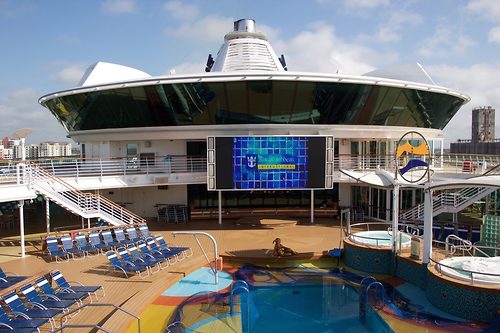 But, I didn't have long, the new guests started coming on board at 10:20AM. I've never boarded a ship that early, but I've heard they like to flip this ship pretty fast. I then decided to purchase the Premium drink package for $49 per day + 18% cover charge.
I wanted this package since my friend was coming on board, and I new I'd be drinking a little more on this sailing.
Once my friend was onboard, I went up to the helicopter pad and those views just never get old. If you want to go up there, head out to deck 5, where you stand for the muster drill, and walk forward. You will come across two sets of steps, and then you will be standing on the helicopter pad.
Afternoon onboard
I decided to finally enjoy some pool time before the kids over took it again.
The weather was perfect around 85 degrees outside and I got some sun.
So I thought I would report a pretty scary story that happen today on the pool deck. A child got into the water without her mother seeing; the child could not swim at all. Within seconds the child had gone under the water and the mother notice her son was missing.
At this point I noticed the child in the pool and started to make a move to grab him. There was someone else closer than I was, who was able to safely put his head above water. Needless to say, these types of accidents can happen within seconds, and I'm grateful for the outcome.
A few months ago, Royal Caribbean added life jackets for children on every ship.The pool staff then required this child to wear a jacket going forward to get into the pool.
Dinner at Izumi
Tonight's dinner was in Izumi, and I was really excited about it. I haven't been to Izumi since Oasis of the Seas in 2012, so I was long over due.
I tried to order saki with the premium drink package, but they trying to force me to purchase a bottle. I went with a few of their cocktails and let's just say that's not their specialty.
However, their sushi rolls are their specialty, and I must say I was truly wowed.
The service was very fast, but the restaurant was pretty empty.
We ordered a tuna roll that was so good; I had them bring me another order.
However, this is where I ran into an issue with my SeaPass card. My SeaPass card was actually declined at dinner, boo!
Long story short, they did not link my credit card to leg two of the cruise, and a type of payment was not linked to my account.
It did take about 15-20 minutes for guest services to resolve the issue, but they were able to.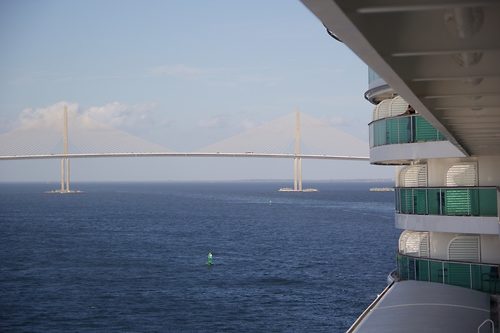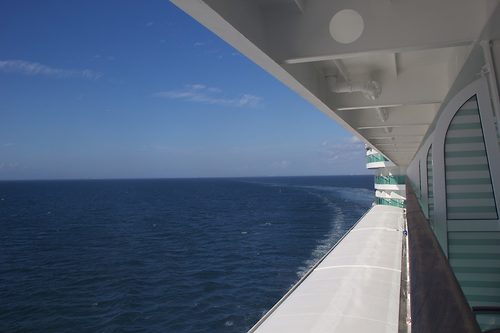 Tomorrow is our first sea day as we head back to Cozumel, Mexico!