In:
Royal Caribbean specialty restaurants have become quite popular with guests for the amazing food, expanded variety and excellent values they offer.  While most guests enjoy specialty restaurants at dinner, many are open for lunch too.
Lunch can be a great time to try a specialty restaurant or visit a favorite again because it offers additional slots to eat at the restaurant and often at a reduced price, compared to dinner.
If you are considering a specialty restaurant on your next Royal Caribbean cruise, be sure to look for their lunch hours and keep this information in mind.
Lunch hours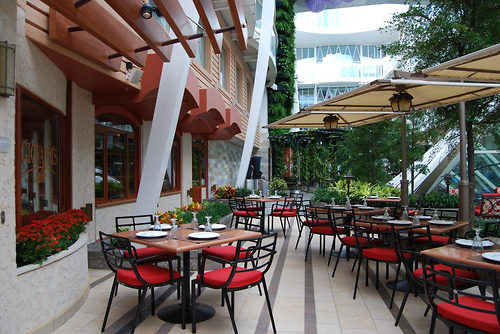 Select specialty restaurants will be open for lunch on your Royal Caribbean cruise, primarily on sea days.
Check your Cruise Compass for specific days and times, but usually you will find specialty restaurants open for a few hours for lunch on sea days.
In almost all cases, advanced reservations via the Cruise Planner are not possible and guests are encouraged to walk up to the restaurant and ask to be seated.
On embarkation day, some ships will have their specialty restaurants open for lunch, while others may not.  
Lunch prices
Generally speaking, specialty restaurants with a cover charge will have a reduced price to dine at them for lunch.
In the past, we have seen these types of prices for lunch
For restaurants that are a la carte, there generally is no change in pricing.
While embarkation day dinner at specialty restaurants usually offer a 20% discount, the same is not true for lunch.
Lunch menus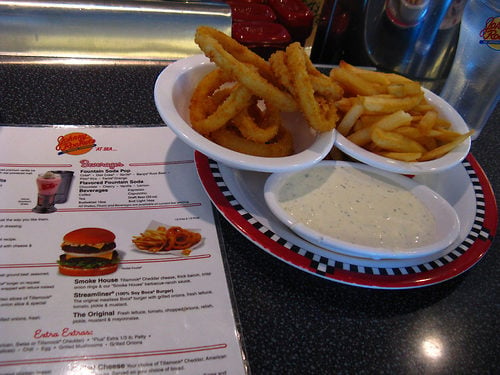 The menus between lunch and dinner do not often change much, but the lunch menus can be slimmed down a bit compared to dinner.
At Sabor Modern Mexican, we have seen a few items missing from the lunch menu menu and at Giovanni's Table, a smaller steak was offered with lunch.
At Izumi, some of the non-sushi items are left off the menu.
The exact differences in menu options and choices between lunch and dinner will vary from ship to ship.