In:
Taking your first Royal Caribbean cruise is such an exciting opportunity and naturally, there are plenty of questions and concerns first timer cruisers may have.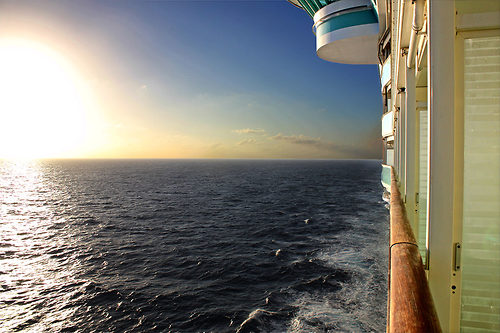 One of the best resources for planning a Royal Caribbean cruise is a knowledgeable travel agent, who can guide you through the process and not just get you a low rate for your cruise, but also offer advice and assistance in making the planning part of your cruise super simple.
We asked a few travel agents what their advice would be for someone that is going to taking their first Royal Caribbean cruise.
Jason Poole of Cruise Planners: "Book early. The days of last minute deals are quickly coming to an end. Don't assume the price on the website is the price you will pay. Travel agents have access to special rates for their clients."
Stephanie Miller of MEI Travel: "Each sailing can be different due to the ship, itinerary, activities, ports visited and time of year. Be sure to ask an agent or educate yourself as to which sailing is best for you! Once you have the right expectations you can sit back and just enjoy."
Missy Geary Bonnice of Storybook Destinations: "Best tip-use an agent. Not only do they have knowledge of each ship (and with Royal Caribbean, there is a lot to know!), but they can also make sure you're getting the best deal possible, and it won't cost you anything! But if we are talking an onboard tip, I would say not to plan too strict of an itinerary. There is so much going on each day, just go with the flow and enjoy!"
Christy Pudyk of Vacations by Christy: "Read the Cruise Compass each night- it will be delivered in your cabin each night. Most things in it do not have an additional charge- it will be indicated if there is a charge. And you can't possibly do everything offered. Take the pictures with the photographers. They don't charge for them unless you want them! Take advantage and get family shots."
Michelle Cunningham of MEI Travel: "Take photos on your smart phone of the following things: Your passport your drivers license kids birth certificates. Line up and take a picture of all medicine that you're on and then tell your love ones that you've done that in case they need it
What tips would you offer to a first time Royal Caribbean cruiser? Share them in the comments!