In:
February may be the shortest month of the year, but there are lots of cruises to sail on in these mere 28 days.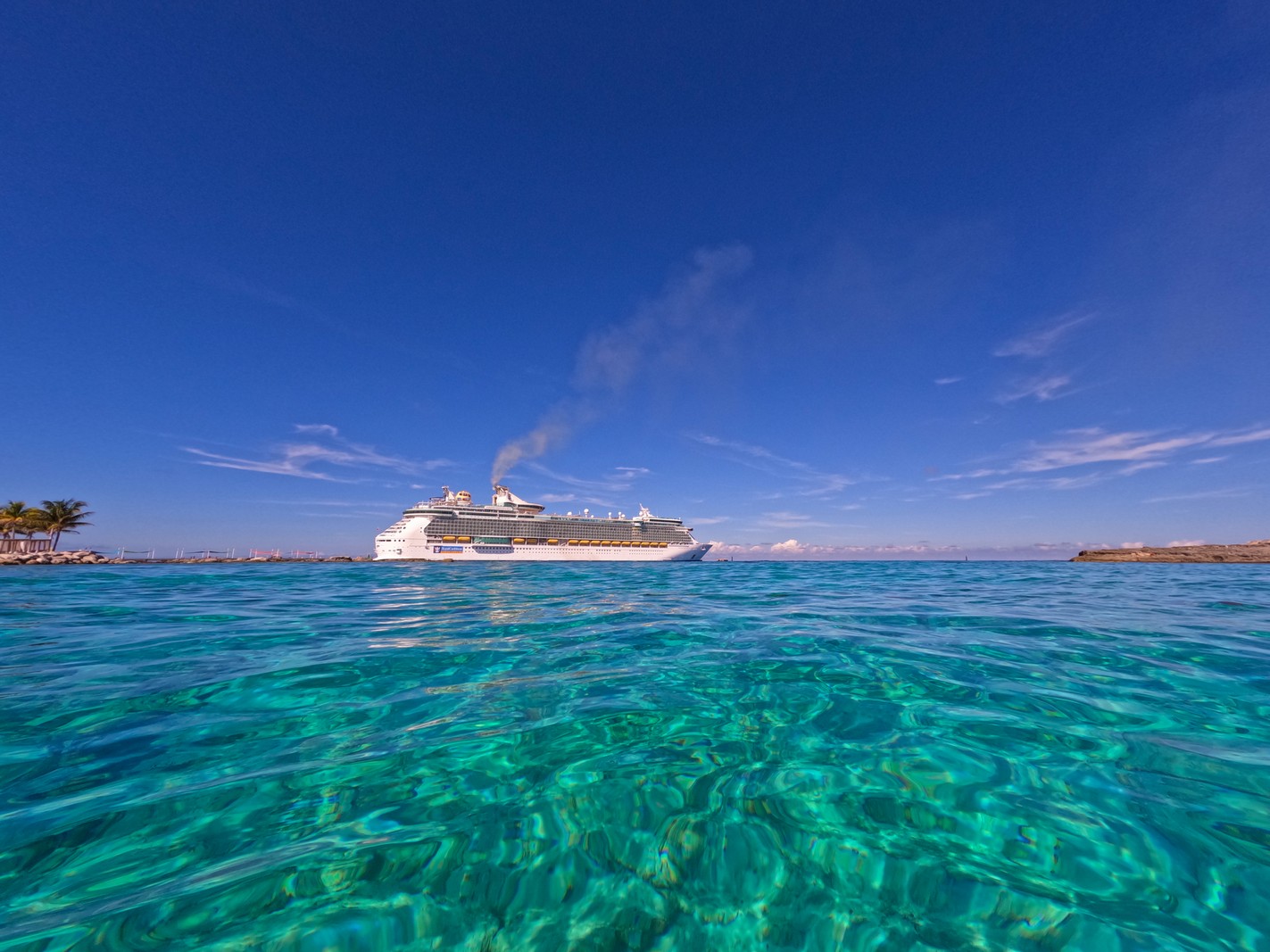 This article is an effort to share what you need to know about going on a Royal Caribbean cruise in the month of February, with important news, tips, and helpful information along the way.
With the exception of President's Day holidays in the middle of the month, February is generally a slower month in terms of demand for cruises since school is in session.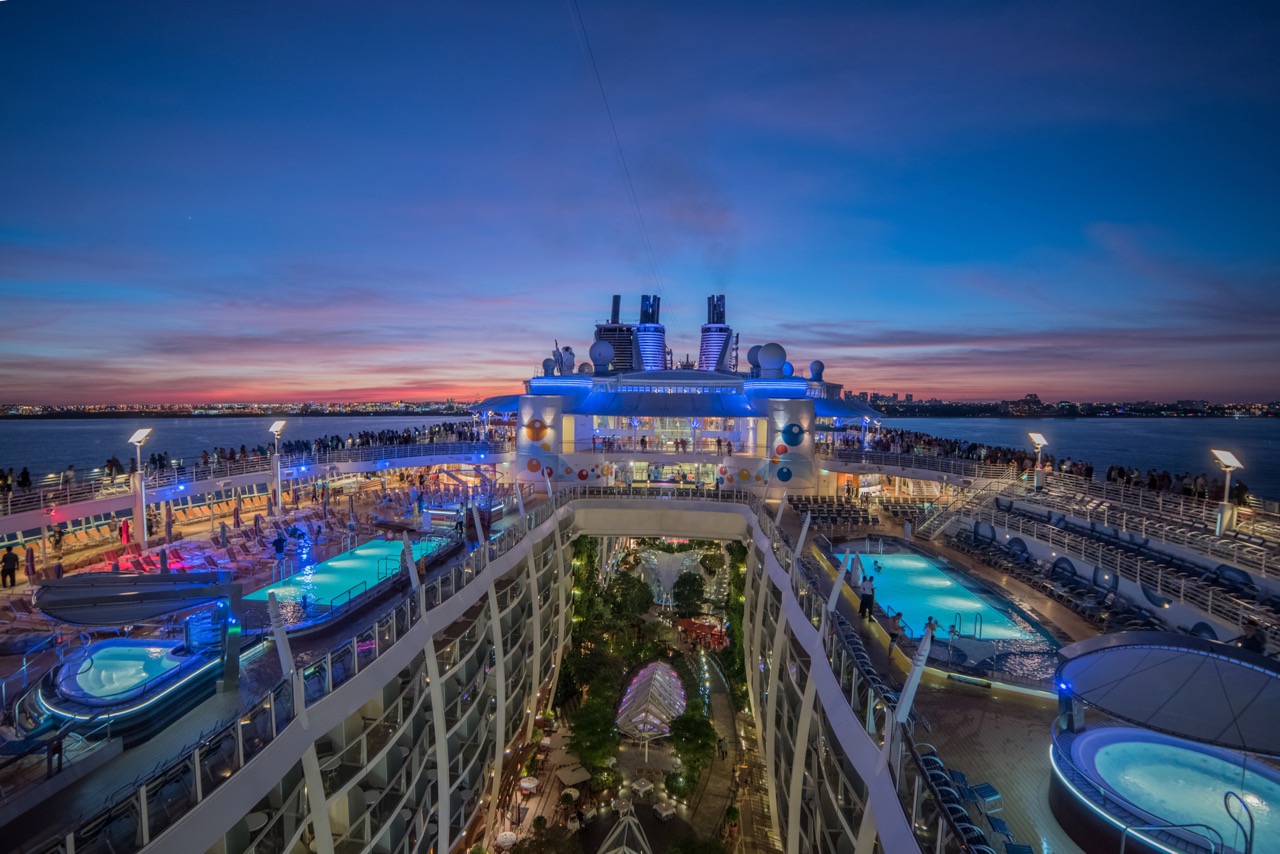 Deal hunters will find good prices in the first two weeks, and the last week.
President's Week can see more families hopping on a cruise since there is either a long weekend or the entire week off for many schools.
Ships sailing in February 2022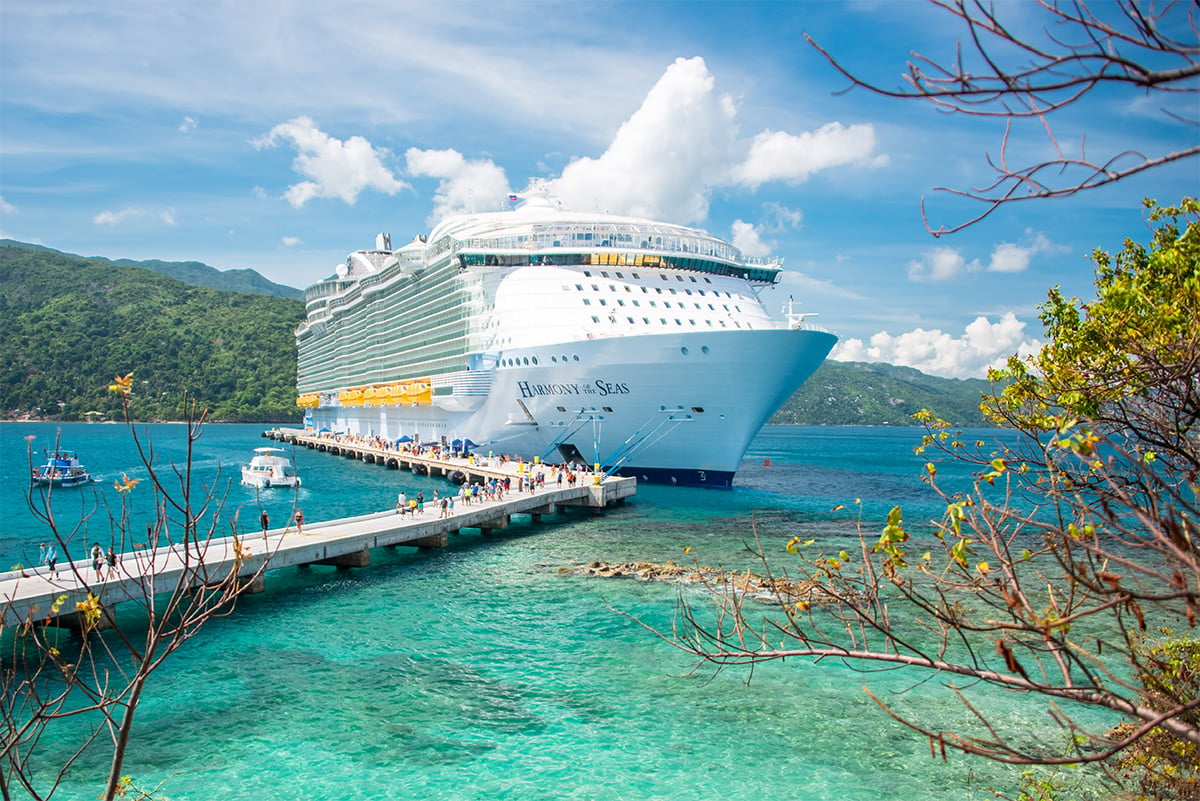 Freedom of the Seas from Miami, Florida
Anthem of the Seas from Cape Liberty, New Jersey
Odyssey of the Seas from Fort Lauderdale, Florida
Allure of the Seas from Fort Lauderdale, Florida
Symphony of the Seas from Miami, Florida
Independence of the Seas from Port Canaveral, Florida
Harmony of the Seas from Port Canaveral, Florida
Mariner of the Seas from Port Canaveral, Florida
Oasis of the Seas from Miami, Florida
Liberty of the Seas from Galveston, Texas
Adventure of the Seas from Galveston, Texas
Explorer of the Seas from San Juan, Puerto Rico
Navigator of the Seas from Los Angeles, California
Quantum of the Seas from Singapore
Grandeur of the Seas from Bridgetown, Barbados
Brilliance of the Seas from Tampa, Florida
Enchantment of the Seas from Baltimore, Maryland
Jewel of the Seas should return to service on February 20 from Miami, Florida.  Jewel was one of four ships to have cancelled cruises due to the Omicron variant.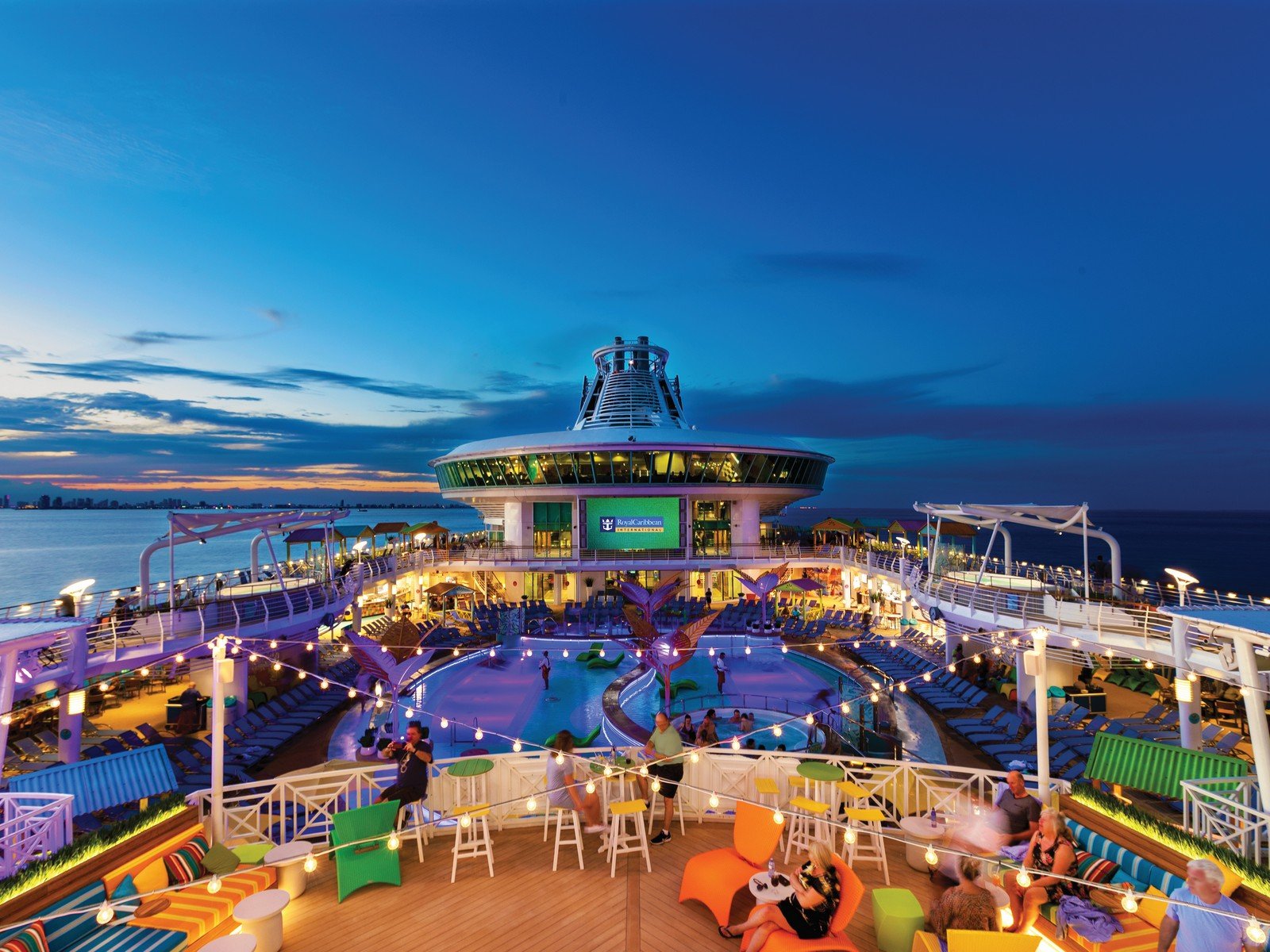 Vision of the Seas was originally scheduled to restart operations as well, but she won't sail again until at least early March.
Spectrum of the Seas is also out of action until she can restart in Singapore in April.
Health protocols for February 2022 cruises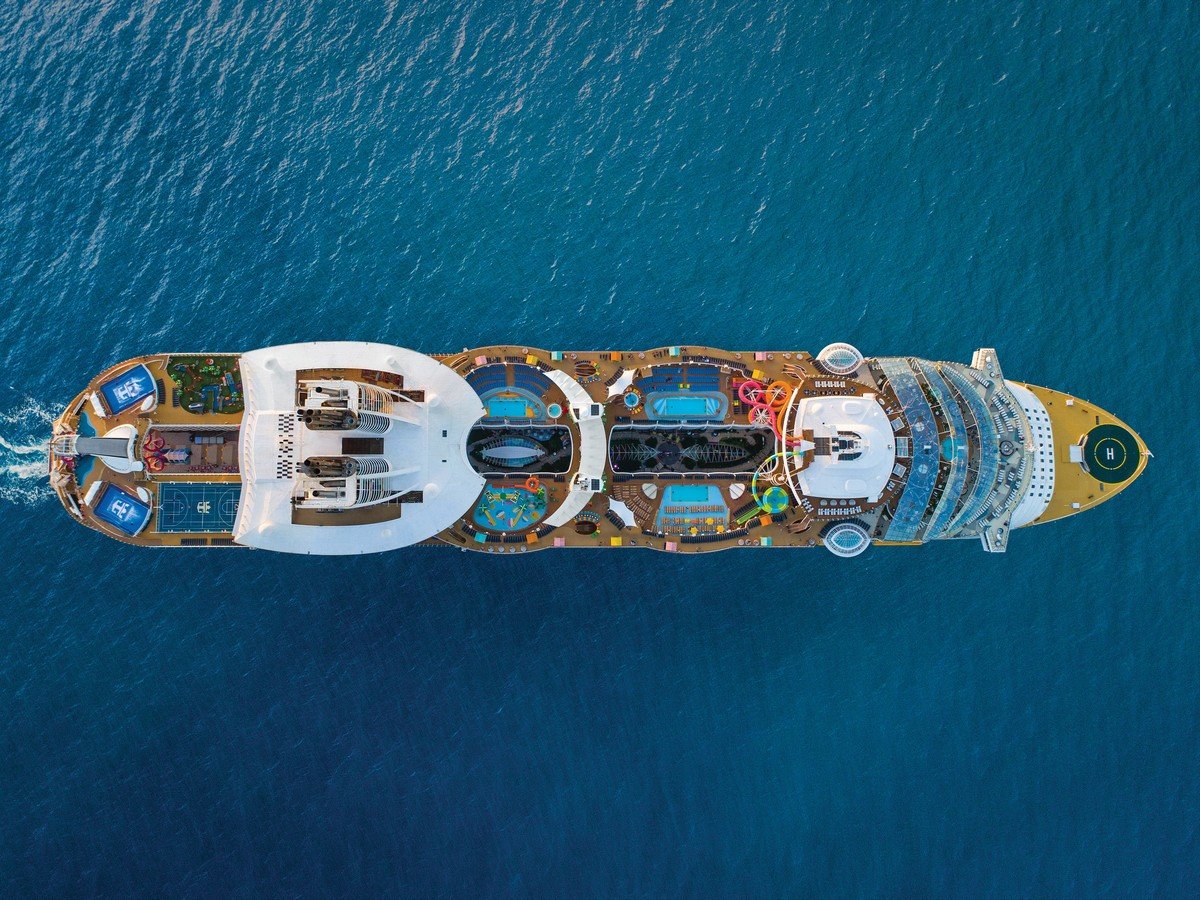 Royal Caribbean's stricter Omicron variant health protocols remain in place until at least mid-February.
This means in addition to the usual array of Covid-19 protocols onboard its ships, Royal Caribbean requires masks to be worn indoors at all times, unless actively eating or drinking while seated. This includes vaccinated areas and venues.
In addition, smoking is not permitted in the casino for all cruises departing on or before February 14, 2022.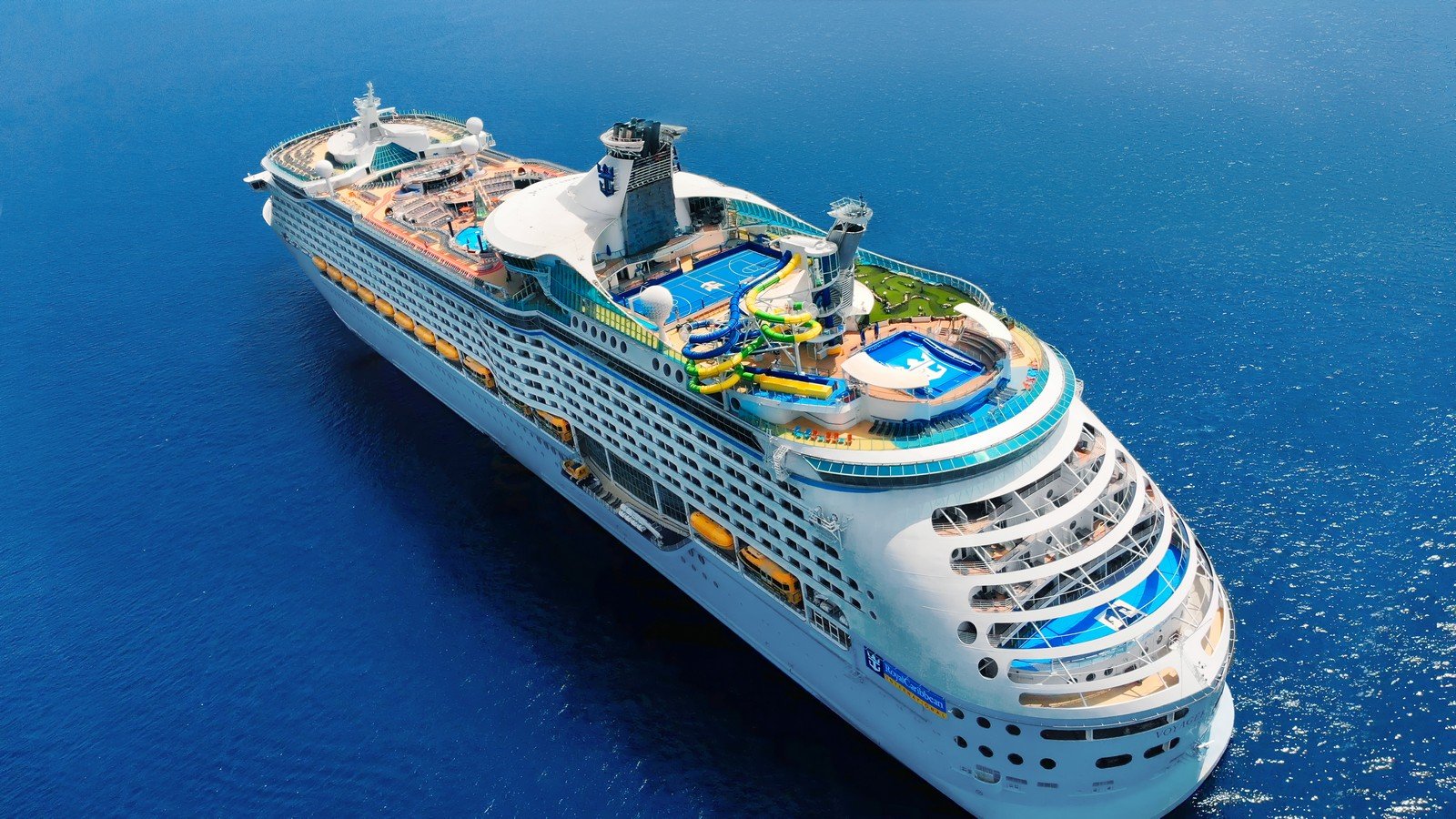 These stricter protocols could very well be extended again. In fact, I would expect it to be extended again just to set proper expectations.
Beyond the face mask protocols, Royal Caribbean requires all passengers 12 years old and older to be fully vaccinated and provide proof of vaccination at check-in.
Guests under 12 can still cruise as long as they continue to provide a negative test result at boarding and follow certain health and safety protocols.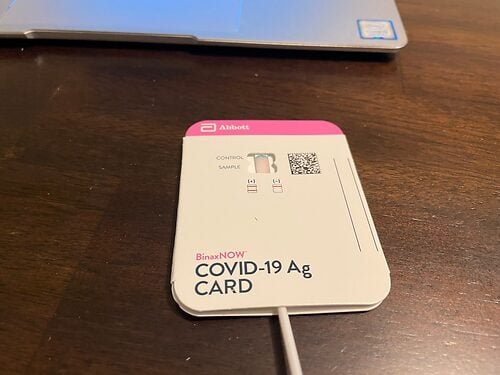 Vaccinated guests must show a negative COVID-19 test result for a PCR or antigen test taken no more than 2 days before boarding day. 
Unvaccinated kids age 2 to 11 must show a negative test result for a PCR test (not antigen) taken no more than 3 days before boarding day. This test cannot be taken on boarding day for unvaccinated kids.
Guests under 2 years of age do not need to complete a pre-cruise test. 
Keep in mind there are different health protocols for Grandeur of the Seas sailings from Barbados, so you should review those if sailing from there.
February weather on a cruise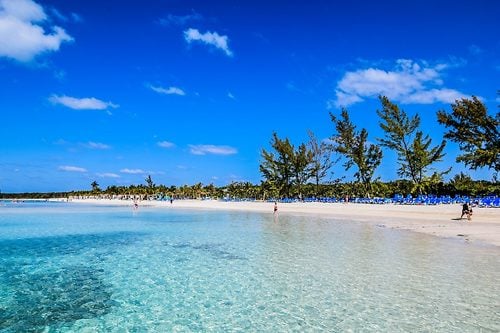 February should be a little bit warmer than January, but it's still typically more comfortable outdoors than other months of the year,
High temperatures in the Caribbean in February are in the 70s, although it can drop as low as the 60s in The Bahamas. The Southern Caribbean is going to be the warmest, with high temperatures in the low 80s.
There is a good argument for February having some of the best weather of the year in the Caribbean because of the lower humidity levels, low rainfall, and generally comfortable weather outdoors. It's great for doing outdoor shore excursions without feeling excessively sweaty after.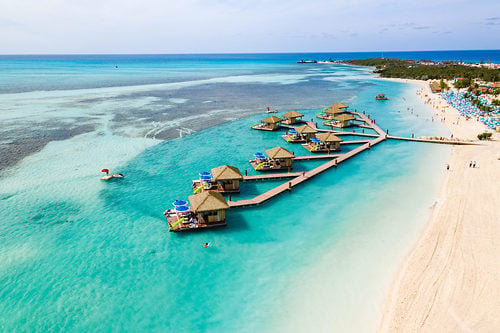 While the weather may be lovely in the tropics, winter storms are still very prevalent back at home, which is why you want to be sure to arrive at least one day before your cruise so that if your travel plans are interrupted, you don't miss your cruise.
Read more: Packing for a Royal Caribbean cruise in the Winter
Is it warm enough to swim? Yes, albeit it won't be the most ideal pool or beach swimming conditions.
Average water temperatures throughout the Caribbean hover around 80 degrees (27 C), which is on the cooler side for the year, but not drastically cooler than the summer months.
Super Bowl on a cruise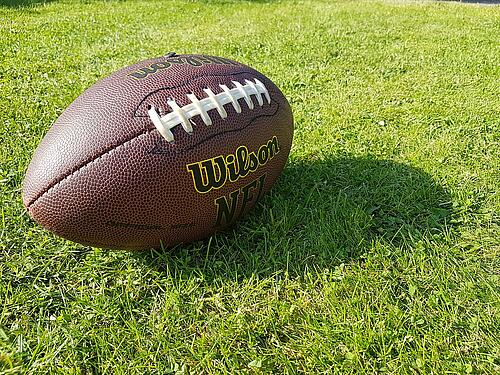 Yes, you can watch the Super Bowl on a cruise ship. In fact, it becomes a kind of big party around the ship to watch the big game.
Since a lot of passengers will want to watch the game, Royal Caribbean typically shows the game all around the ship at many venues. Depending on your ship, the game can be shown in bars, the pool deck movie screen and even in the Royal Theater. Exact locations will be posted in the Cruise Compass for that day.
In addition to showing the game in various spots, there will be typical football watching snacks as part of a "tailgate party" offering.  These have included hot dogs, nachos, chips and more. 
Read more: Guide to watching the Super Bowl on a Royal Caribbean cruise