In:
Despite February having the fewest days of any month, there are still plenty of Royal Caribbean cruises you can sail on this month.
This article is an effort to share what you need to know about going on a Royal Caribbean cruise in the month of February, with important news, tips, and helpful information along the way.
With the exception of President's Day holidays in the middle of the month, February is generally a slower month in terms of demand for cruises since school is in session.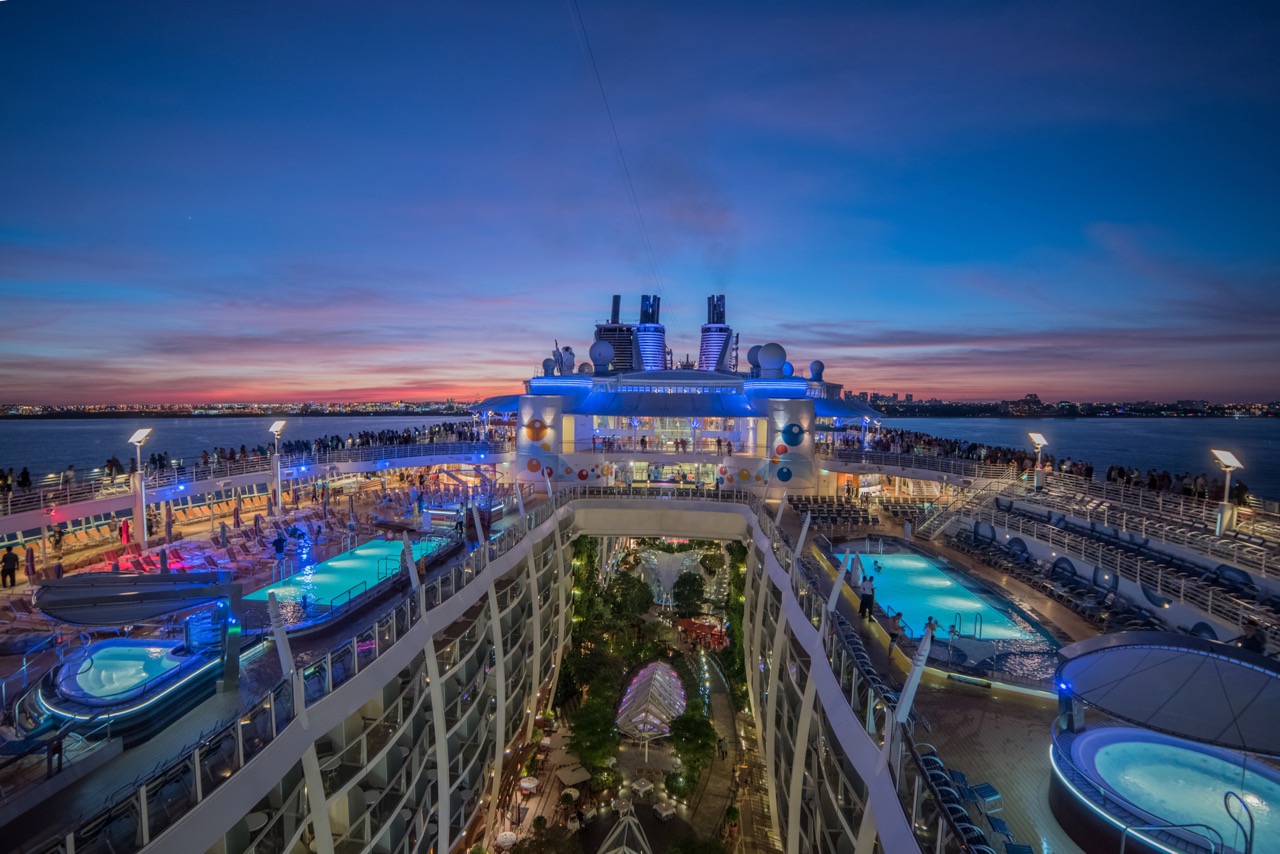 Deal hunters will find good prices in the first two weeks, and the last week.
President's Week can see more families hopping on a cruise since there is either a long weekend or the entire week off for many schools.
Ships sailing in February 2023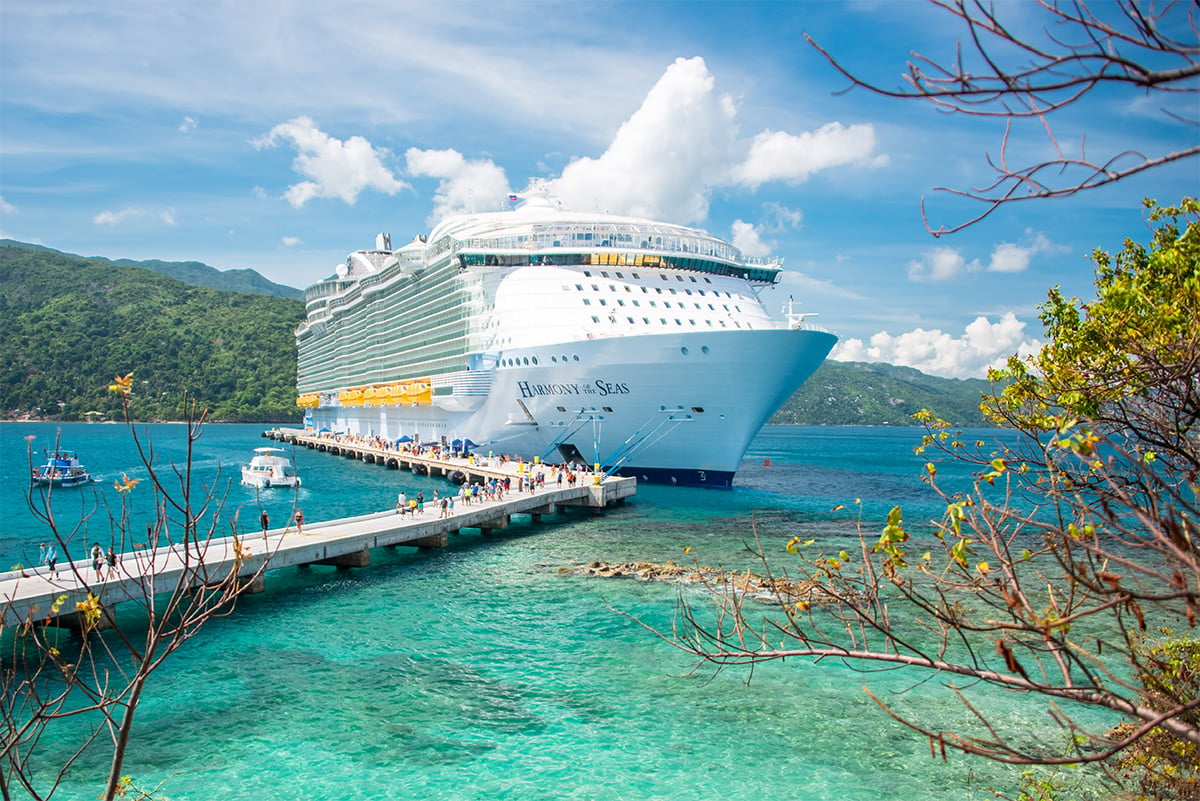 Freedom of the Seas from Miami, Florida
Anthem of the Seas from Cape Liberty, New Jersey
Allure of the Seas from Galveston, Texas
Symphony of the Seas from Miami, Florida
Independence of the Seas from Port Canaveral, Florida
Harmony of the Seas from Fort Lauderdale, Florida
Mariner of the Seas from Port Canaveral, Florida
Liberty of the Seas from Fort Lauderdale, Florida
Adventure of the Seas from Galveston, Texas
Explorer of the Seas from Miami, Florida
Navigator of the Seas from Los Angeles, California
Spectrum of the Seas from Singapore
Grandeur of the Seas from Miami, Florida
Enchantment of the Seas from Baltimore, Maryland
Radiance of the Seas from New Orleans, Louisiana
Serenade of the Seas from Tampa, Florida
Voyager of the Seas from San Juan, Puerto Rico
Quantum of the Seas from Brisbane, Australia
Ovation of the Seas from Sydney, Australia
Oasis of the Seas from Miami, Florida
Brilliance of the Seas from Tampa, Florida
Wonder of the Seas from Port Canaveral, Florida
Odyssey of the Seas from from Fort Lauderdale, Florida
Vision of the Seas from Fort Lauderdale, Florida
Rhapsody of the Seas from Bridgetown, Barbados
Jewel of the Seas from Port Canaveral, Florida
Health protocols for February 2023 cruises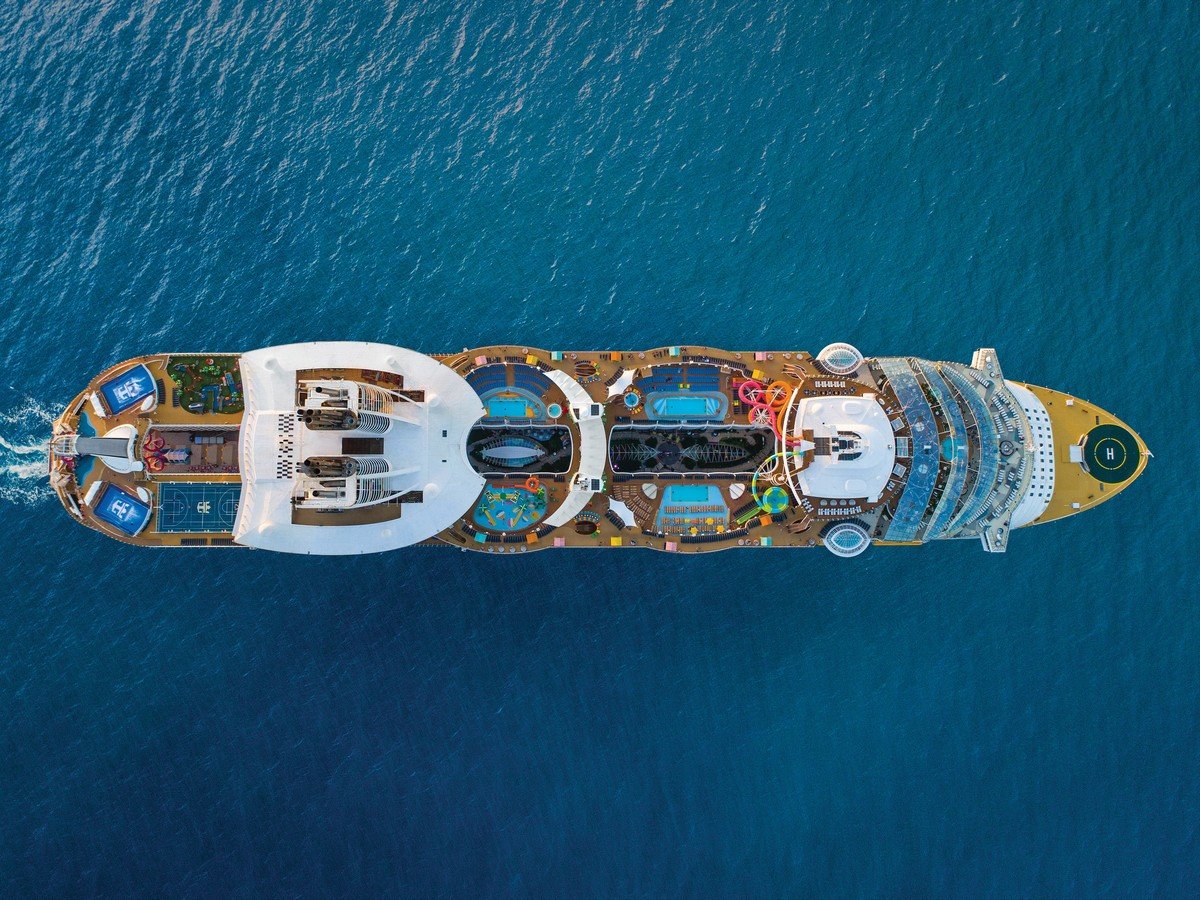 Royal Caribbean's health protocols have not changed this winter, and they're fairly straight forward.
If your cruise doesn't visit Colombia or sail from Australia, pre-cruise testing is no longer required to sail.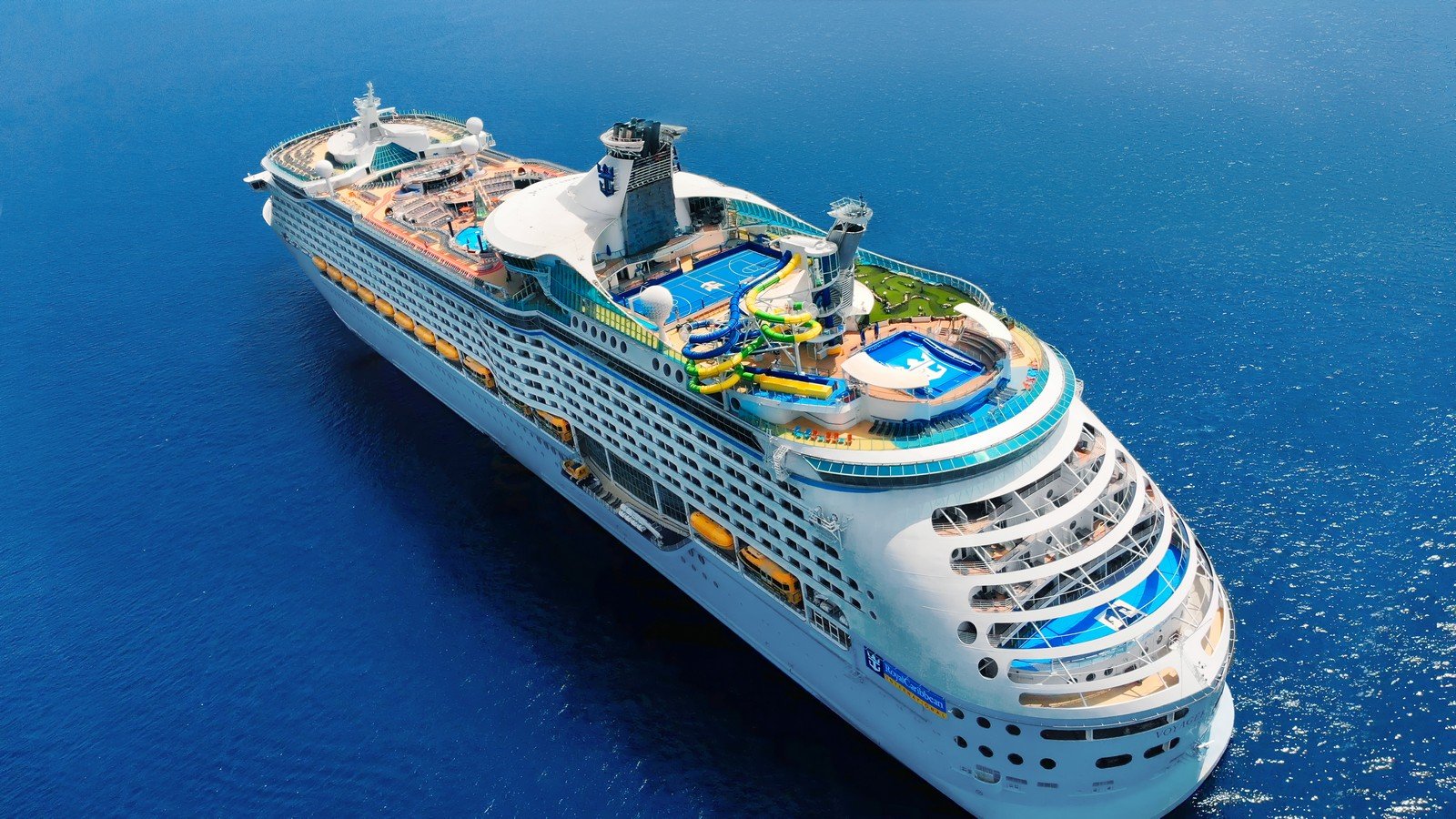 At this time, only the following sailings have pre-cruise testing requirements:
Cruises from the U.S. and Caribbean with stops in Colombia
Guests age 18 and up who are not fully vaccinated will need to present a negative result for a PCR test taken within 3 days or an antigen test taken within 2 days prior to sailing.
Guests under the age of 17 and fully vaccinated guests do not have have any testing requirements.
Tests must be arranged on your own and are at your own expense.
Cruises from Australia
All guests aged 2 and above, regardless of vaccination status, must present a negative test result for a COVID-19  PCR test taken within 2 days before boarding day, or a self-administered Rapid Antigen Test (RAT) within 1 day before boarding, for sailings of any length.
February weather on a cruise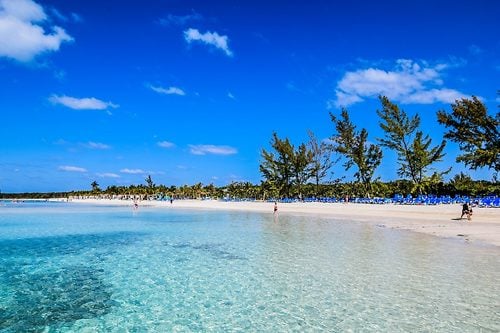 February should be a little bit warmer than January, but it's still typically more comfortable outdoors than other months of the year,
High temperatures in the Caribbean in February are in the 70s, although it can drop as low as the 60s in The Bahamas. The Southern Caribbean is going to be the warmest, with high temperatures in the low 80s.
There is a good argument for February having some of the best weather of the year in the Caribbean because of the lower humidity levels, low rainfall, and generally comfortable weather outdoors. It's great for doing outdoor shore excursions without feeling excessively sweaty after.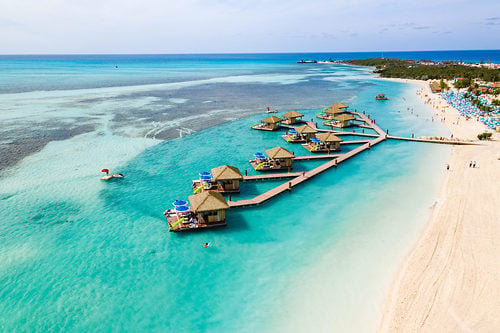 While the weather may be lovely in the tropics, winter storms are still very prevalent back at home, which is why you want to be sure to arrive at least one day before your cruise so that if your travel plans are interrupted, you don't miss your cruise.
Read more: Packing for a Royal Caribbean cruise in the Winter
Is it warm enough to swim? Yes, albeit it won't be the most ideal pool or beach swimming conditions.
Average water temperatures throughout the Caribbean hover around 80 degrees (27 C), which is on the cooler side for the year, but not drastically cooler than the summer months.
Is February a good month to go on a cruise?
The best thing about taking a cruise in February is you get to escape the winter cold that by now has become a tired trend.
Similar to January, you'll find low prices on cruises in February (if you can avoid the holiday in the month). This is especially true of 4- and 5-night cruises that leave on weekdays.
If there's a negative to taking a February cruise, it's getting to your cruise could be a challenge. With winter in full swing, snow and ice storms around the country can impact your ability to fly to your cruise on time.  
It's extra important to fly into your cruise departure city at least one day early to protect against travel delays.
Super Bowl on a cruise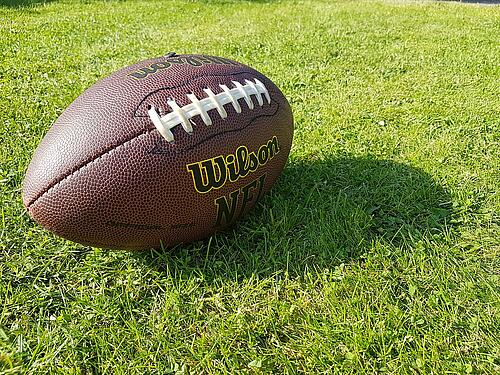 Yes, you can watch the Super Bowl on a cruise ship. In fact, it becomes a kind of big party around the ship to watch the big game.
Since a lot of passengers will want to watch the game, Royal Caribbean typically shows the game all around the ship at many venues. Depending on your ship, the game can be shown in bars, the pool deck movie screen and even in the Royal Theater. Exact locations will be posted in the Cruise Compass for that day.
In addition to showing the game in various spots, there will be typical football watching snacks as part of a "tailgate party" offering.  These have included hot dogs, nachos, chips and more. 
Read more: Guide to watching the Super Bowl on a Royal Caribbean cruise
Best cruises in February 2023
Ready to pick a great sailing in February? It's the perfect month to getaway from the winter cold and enjoy a warm Caribbean beach instead!
Ideally, you'll book a cruise many months in advance to get the lowest possible rate, but a last-minute cruise deal for February still exists.
Here are a few picks for a great February sailing:
3-night Ensenada cruise on Navigator of the Seas cruise from Los Angeles February 21, 2023
5-night Eastern Caribbean cruise on Grandeur of the Seas February 5, 2023
11-night Southern Caribbean cruise on Rhapsody of the Seas February 5, 2023
4-night Bahamas & Perfect Day at CocoCay cruise on Freedom of the Seas February 21, 2023