Posts

29

Joined

Last visited
Petegl's Achievements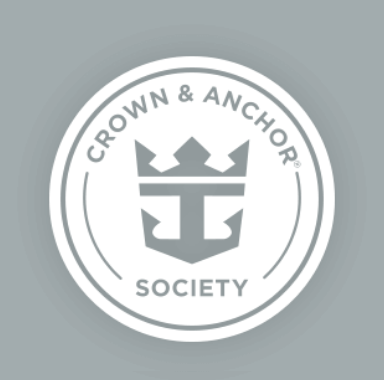 Platinum (3/7)
8
Reputation
I'm sailing tis the second of my B2B2B Seattle to Sydney

I hope so, I did see this on Utube last night and she was hopeful that it could be permanent by permanently repelling the act altogether that would be a blessing for the cruise industry, can you imagine being able to sail Seattle to LA or Miami to New York without going to Canada.

I'm booked on a B2B2B sailing from Seattle to Sydney September October 2022. Deaply concerned that if Canada stops cruising this year my sailing this year will go Bye Bye yet again this will add up to twelve cancelations in two years. The last Transpacific was on the Explorer sailing one voyage Seattle to Sydney, now RCL for whatever reason split this sailing in two Vancouver Honolulu then Honolulu to Sydney, so if Canada is off the table because of the outdated and very stupid "Jones Act" no cruises will be able to go to Sydney from Seattle. So Canada has us all by the 'Short & Curlies'.

The last 2022 Alaska sailing of the Ovation is September 23, has I'm doing a B2B2B Seattle to Sydney on her. Hopefully Australia will open by then otherwise bang goes my trip Vancouver to Honolulu also because of the out dated and very stupid Jones Act, should have been repealed long ago

Thank you Matt, I'm booked on a B2B2B in September 2022 on the Ovation Seattle to Sydney, I do hope this time it will go without a hitch. I was on her in Sydney for the last voyage before Covid hit, and since then I've had nine cruses canceled. I really need to run away to sea again.

Ha! I said the same for the Explorer alas to no avail gone bye, bye this year and being replaced by the Ovation. The Radiance is one of the only few ships in the RC fleet that still has curtains instead of glass for the showers and no Freestyle drink machines...

Serenade of the Seas has been banded around at the replacement.

So was the Explorer for the Trans Pacific I was booked on this April to Seattle but was canceled and is being sent to the Atlantic via Singapore

I'm sailing on the Radiance in 9 weeks and was informed that this ship is long over due for a major refit and will be replaced down under for the 2020-2021 season.

I have reserved through RCI the tour to visit Pompeii on May 1st. whilst cruising on the Jewel, now I fine that the site will be closed on that day and it is still on sale in the planner. What gives selling a non existent tour or have RC an arrangement with them.

Hope they put on Coca-Cola Freestyle.

Please could I get a recent update from last few weeks does the Jewel of the Seas still have Freestyle Machines working on board this ship? I was so disappointed on my last cruise non were on board only getting limited post-mix at the bars and felt totally ripped off, just love the selection offered in Freestyle Machines, looking at recent U-Tube tours and Vlogs of this ship and could not see them in the old usual places.